Anthony Tuccitto for VICE News
A dispute between a Toronto landlord and tenant over a medical marijuana grow-op is providing a glimpse into how similar home-grow cases could unfold in Ontario after cannabis legalization takes effect at the end of October.
Canadians' right to grow recreational pot in their own homes has emerged as one of the more contentious aspects of the Liberal government's legalization regime. Manitoba and Quebec have already banned home growing altogether, flouting the wishes of the federal government, which had to fight off attempts by the Senate to give provinces the right to ban it.
Legal experts and tenant advocates are also warning that landlords and condo boards are already creating additional barriers, which some fear will trigger a deluge of home-grow spats that will require significant time and resources to resolve.
A case in point is the hearing VICE News attended this week at the Landlord and Tenant Board in Toronto. Although it involves many more plants than would be allowed under recreational cannabis legalization, it centres on a tenant who already has the legal right to grow.
Sign up for the VICE News Canada Newsletter to get the best of our content delivered to your inbox daily.
Nathan Collins has held a medical cannabis license from Health Canada for years, and has been growing dozens of pot plants in his east end rental unit since 2016. He testified that his landlord, Demetrios Kassianos, extorted two payments of $250 in exchange for not evicting him from the unit because of the grow-op. The extortion allegations have not been proven, and Kassianos has yet to provide his side of the story.
The landlord had previously tried to evict Collins over his grow-op, but the Board dismissed that attempt in May on the basis that the landlord didn't provide sufficient evidence to back up his claims. Kassianos tried to claim that the tenant's garden smelled, that mould was growing on the walls, that an extension cord caught fire and damaged the floor of the unit, and that the tenant was "producing an illegal drug," according to the Board's decision on the matter.
"He [Kassianos] relied entirely on his and his superintendent's unsupported opinions regarding the effect that the Tenant's 'grow-op' would have on the property," adjudicator Dale Whitmore wrote in his decision dismissing the eviction attempt.
But the tenant's fight against the landlord continued on Tuesday as the board heard, for the first time, his application against Kassianos alleging extortion and seeking $4,340 in reparations and legal costs.
Collins told the adjudicator that the landlord asked to enter his unit in September of 2016 because he "had a suspicion" that he was growing marijuana plants. He said the pair was on friendly terms at that point, and he claims the landlord told him he thought the garden was "very professional."
But Collins said things took a turn after Kassianos went on to demand an extra $250 on top of rent for him to keep quiet about the plants and look the other way. "There were no problems after he had the payment in his hands," Collins testified. "Giving him this money bothered me each time … I felt bad inside, but it was more of an easier route."
Collins claims he paid him $250 twice, in 2016 and in 2017. When the landlord allegedly came calling for a third installment earlier this year, Collins balked.
The relationship "started to sort of sour" at that point, he continued. And he started receiving eviction notices.
Kassianos, who represented himself at the hearing and did not have legal counsel, attempted to poke holes in his tenant's testimony during his cross-examination of him where he floated the idea that the "extra money" he allegedly asked for could have been to cover a rent increase. He also zeroed in on the fact that Collins let his Health Canada growing license lapse for a couple months at one point.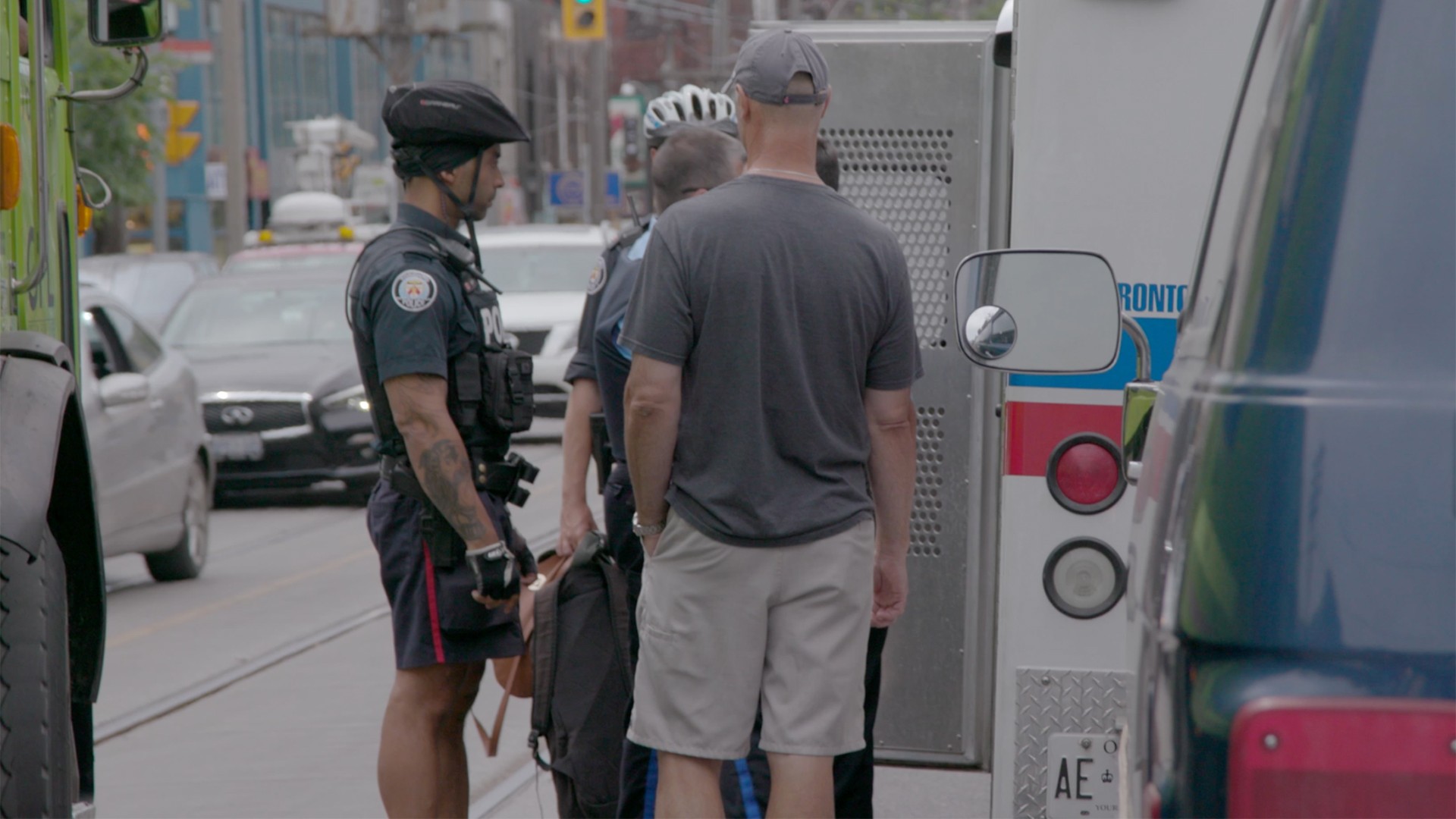 Kassianos will have the opportunity to present his side of the case at the next hearing, which will continue sometime in the next three months.
Reached by phone on Wednesday morning, Kassianos declined to comment on the matter.
Caryma Sa'd, the tenant's lawyer, told VICE News that while her client's case is on the extreme end of the spectrum, she expects there to be a significant uptick in similar fights between landlords and tenants growing cannabis at home once legalization takes effect.
"It's going to be mayhem," predicted Sa'd, who takes on many cannabis-related cases.
"Once cannabis is legal, we'll see this tension between landlords and tenants … landlords who may be coming from a place of fear, uncertainty."
The federal government's new recreational cannabis laws will allow Canadians to grow up to four pot plants at home, although Manitoba and Quebec have banned it altogether. Federal Justice Minister Jody Wilson-Raybould has said her government won't be fighting the provinces on their bans, and that it will be up to individuals in those provinces to bring the matter to court.
Ontario's recreational cannabis rules are in line with the fed's in allowing for up to four plants at home, but many landlords and condo boards have already made moves to ban home cultivation in addition to consuming cannabis at home. Lawyers have estimated that 400 condo boards across the province are pursuing bans.
Sa'd said cannabis in any form, including plants, will likely continue to be stigmatized and misunderstood after legalization.
"There will need to be a culture shift," she said.
Collins said he hopes his case will set a precedent. "I want landlords to know they can't be taking advantage of tenants," he told VICE News. He added that he wants to push back against the misconception that cannabis grow-ops are dirty and harmful to residences.
"There's no smell, no mould, nothing like that, if it's done properly," he said. "And there isn't enough information out there for people to know how to do it right."
Sa'd pointed to the current hiring freeze of most public service workers in Ontario and said the Board is already dealing with a packed caseload. A potential onslaught of new cannabis-related matters won't help. Hearings can drag on for hours or, as in this case, months.
In an email to VICE News, a spokesperson for the Ontario Landlord and Tenant Board said "we don't know if the cannabis legalization will lead to more applications at the LTB. We regularly deal with fluctuations in caseload. If more applications are filed, we are prepared to deal with them." She said the Board does not keep data on the number of cases it has already heard involving cannabis.
The spokesperson also pointed out that the current legislation on residential tenancies "does not speak directly on the issue of cannabis consumption or production, particularly in the context of the incoming cannabis legalization."
Cover Image: A cannabis grow-op in Ontario. (Anthony Tuccitto for VICE News.)