Trading crypto can be addictive, according to experts at an addiction treatment center in Scotland.
They want to help.
At Castle Craig, a 30-year-old Scottish addiction rehab facility, which treats drug, alcohol, and gambling addictions, crypto-users can now find some solace. Surrounded by the scenic countryside outside of Edinburgh, addicted cryptocurrency traders can seek treatment through the center's gambling program.
Chris Burn, a gambling therapist at Castle Craig Hospital, said in a press release that bitcoin trading, with its fast pace and potential for high risk and high reward, appeals to the same types of personalities drawn to gambling.
"It provides excitement and an escape from reality. Bitcoin, for example, has been heavily traded and huge gains and losses were made," said Burn.
Bitcoin, the most well-known cryptocurrency, became a household name after its value skyrocketed last year. Worth just a few dollars in 2011, the once-obscure, digital-only currency rose to a high of nearly $20,000 in December.
Since then, millions have swarmed into the bitcoin market looking for a cut of the gains. As of late 2017, Coinbase, the largest cryptocurrency trading platform, had 13 million users, according to CNBC. But the currency is volatile, and people have lost big in recent months as bitcoin's value plummeted.
Read: Criminals are racing to cash out their bitcoin. Here's how they're doing it.
All to say, there are opportunities for serious gains — and serious losses. Among the biggest losers in the big bitcoin downturn of early 2018 were Tyler and Cameron Winklevoss, the twins known for trying to wrest control of Facebook, alleging that Mark Zuckerberg appropriated their idea for the company. They lost nearly $1 billion in bitcoin.
For some, according to Castle Craig, the act of trading can become compulsive.
Through a 12-step program, Burn and his colleagues are trying to intervene to help those who can't help but trade bitcoin — especially those who have incurred serious financial losses because of their addiction.
Castle Craig said it had been receiving requests for such a program, according to MarketWatch, and they've received hundreds of inquiries from around the world since announcing they'd be treating crypto addiction.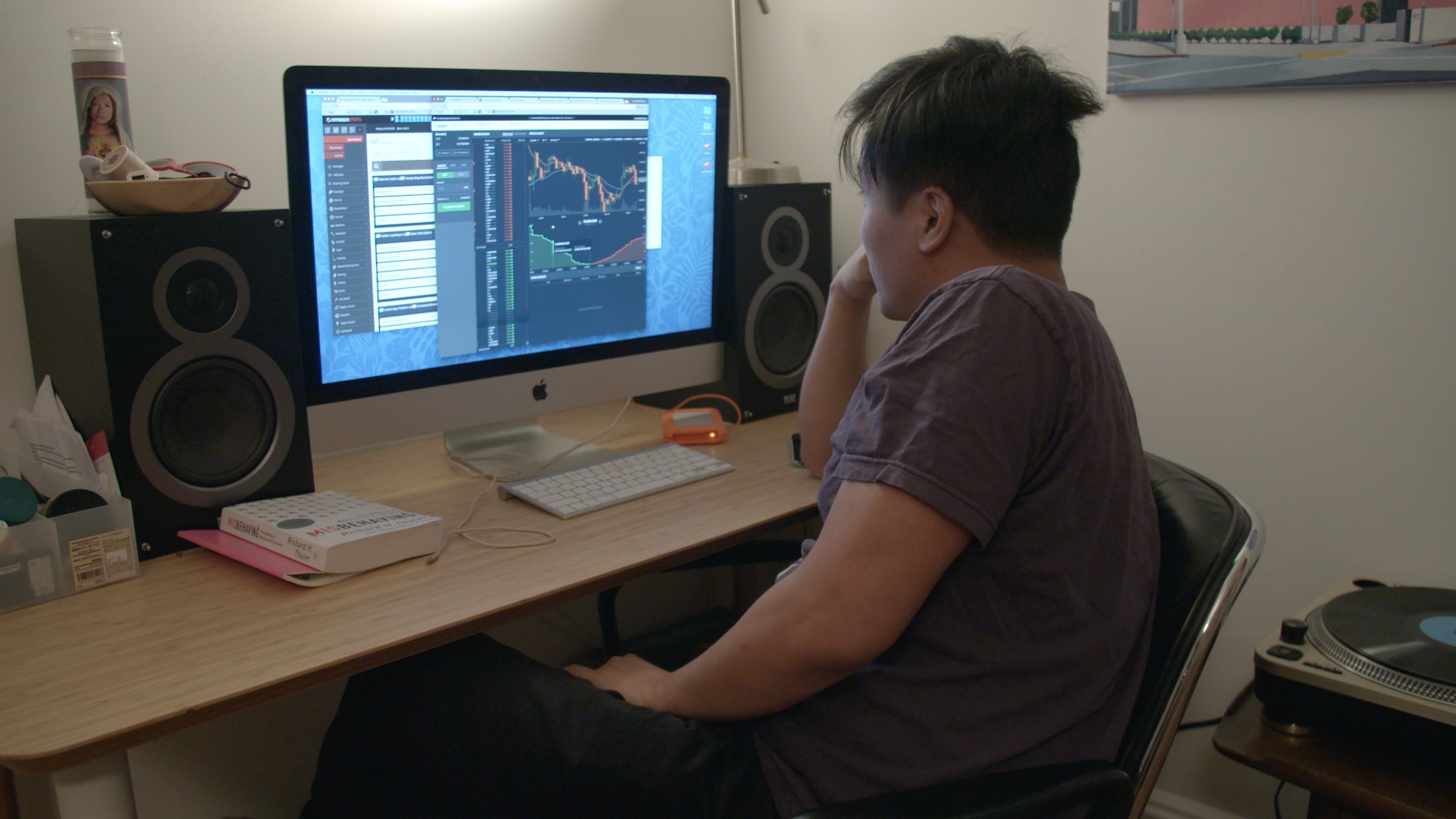 Cover image: A view of a Bitcoin coin with the writing 'Bitcoin Digital' in Dortmund, Germany, 9 February 2018. (Ina Fassbender/picture-alliance/dpa/AP Images)