At Play in the Carceral State is a week-long series investigating play in, around, and about prisons and prison culture. Learn more here.
I'm not the first person to investigate the place of games at Gitmo. Which was surprising to me, because in some ways, especially in the beginning, my investigation into the Detainee Library and its games always felt destined to be a failure, or an indulgence.
In my two and a half years researching the books, ideas, plot lines, literary themes, and syllables the U.S. government fed the brains of detainees and called "intellectual stimulation," I barely probed what it fed their bodies or the long history of hunger strikes that has plagued the facility; instead, I bemoaned that I couldn't speak to detainees directly, to discuss, for example, their language proficiencies, their literacy levels, if they could speak to others in their same cell block. The ideas that bodies and minds at Gitmo were intertwined or that, as former Gitmo detainee Mundah Habib stated, that hunger strikes could serve as a way to "send a message to the public outside to know what's going on," weren't on my radar.
From the start, I was much more worried about starving minds than starving men. The prison I feared the most, the one I couldn't fathom my own American brethren constructing was one built on linguistic and cultural isolation. The uniqueness of Gitmo, I told professors, wasn't that it was the "legal equivalent of outer space," but that it held citizens of over forty countries. "Can you imagine feeding the minds of people from Afghanistan, Saudi Arabia, Uzbekistan, Russia, Libya, Tajikistan, Spain, Indonesia, Sweden, Iran, Bahrain, and beyond all at once?" I asked them.
I always feared that maybe these were the wrong questions, things that only one who is lucky enough to be free and full would ever bother to ask—someone like me.
So I felt a rush of relief and maybe even kinship when, early in my research, I went to Muckrock.com and found that there was another person out there, interested in getting a better handle on game culture at Gitmo. That person, Bernard Rodriguez, had filed a Freedom of Information Act (FOIA) on June 9, 2014, asking for "a digital copy of the Gitmo Inmate Library Catalogue of Books and Video Games." Shortly thereafter, Marco T. Villalobos, the FOIA Manager of the United States Southern Command, wrote to inform him why it would be awhile before he saw the documents he had requested:
We will be unable to respond to this request within the 20 [day] statutory time period as there are unusual circumstances which impact on our ability to quickly process this request. These unusual circumstances are: the need to search for and collect records from a facility geographically separated from this office; the potential volume of records responsive to this request; and the need for consultation with one or more other agencies or components having a substantial interest in either the determination or the subject matter of the records.
Anyone in the habit of filing FOIA requests related to Gitmo with the U.S. Southern Command gets used to reading this paragraph. I think, after more than two years of doing this work, I could recite it by heart.
---
Article continues below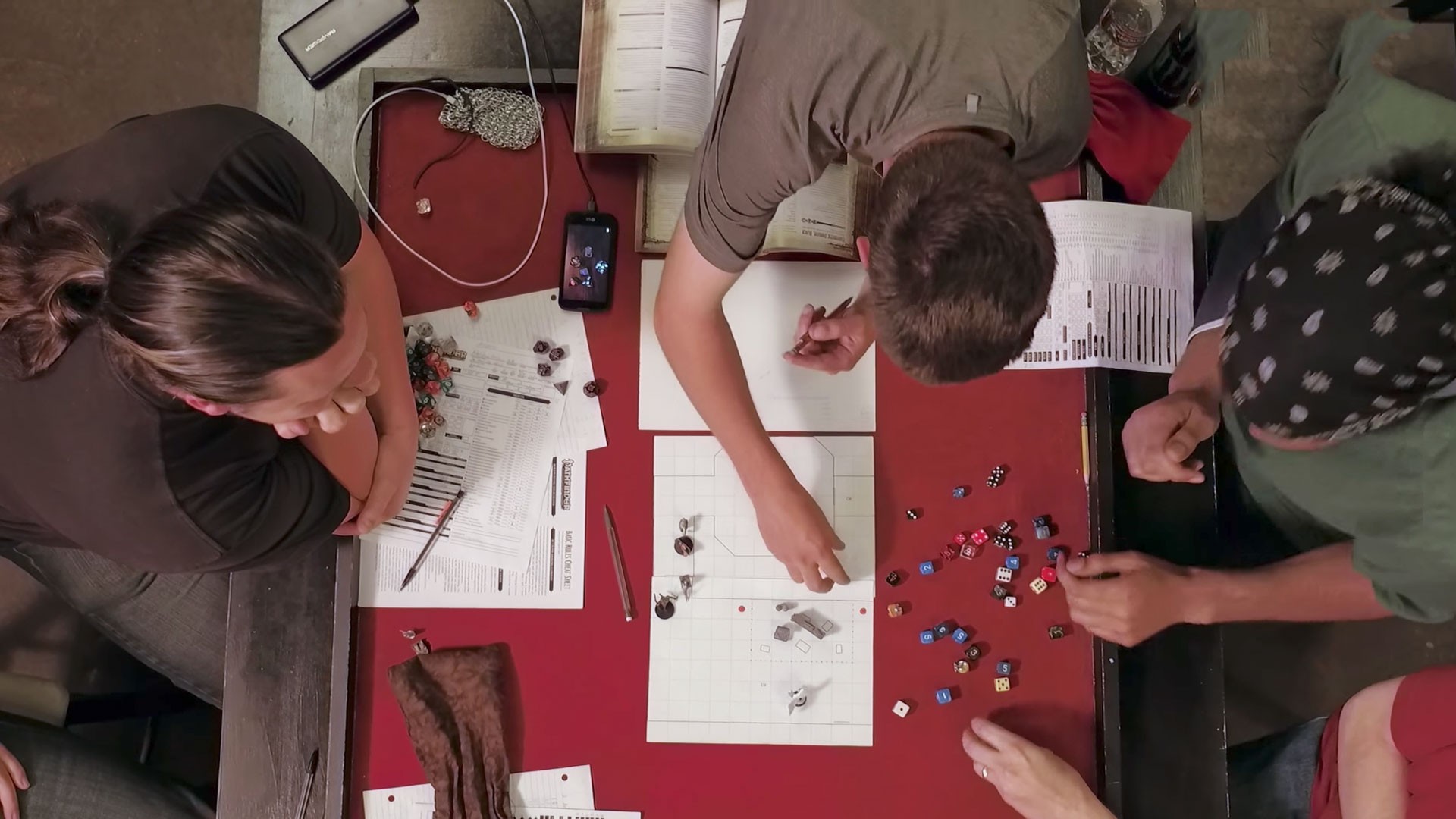 ---
I sent a DM to Rodriguez, soon as I found him, because, frankly, it was exciting to find a co-conspirator, someone who had had the foresight to ask for the video game inventory specifically. By this point, thanks to the foresight of another FOIA filer, I had already seen a list of the books in the Detainee Library, but I wanted what Rodriguez wanted.
So, on April 5, 2017, when Villalobos updated Rodriguez's file and stated that the response to his request had been "mailed out on 03/24/2017," I got downright giddy. Who cared that it'd taken a little under three years? The documents were coming!
But then, somehow, the materials were never received. Rodriguez wrote, stating that he'd never received the mailed documents, and Villalobos responded, "This case was closed on 3/24/17 thus no further action is required from our office." And this is, in many ways, a common Gitmo narrative: years of waiting, some minimal progress, followed by major setbacks. Will Rodriguez need to file yet another FOIA request and wait another three years to get his inventory list? God, I hope not.
Before I went to Gitmo, I reached out via email to ask him what prompted him to file the request. Interestingly, he referenced a VICE article that had been written in 2015 by fellow Gitmo reporter Jason Leopold. Rodriguez clarified what specifically had led him down the FOIA rabbit hole.
"I found this article to be one of the more surreal elements of the detention process," he said. "Comparisons to Clockwork Orange are obvious. Looking at those shelves one wonders: What are titles the Department of Defense approves of for viewing while force feeding? What video games, are endorsed by the DoD for force feeding?"
He added, "I have a separate request in for how these determinations are made and what the guidelines for the library are. That was filed a few years ago, and I've been waiting ever since."
I too have a number of Gitmo related FOIA requests pending, and I get a smidgen of joy talking with others, who are waiting to get there hands on policy documents related to the Naval Station and the detention facilities. Todd Feathers waited more than three years to obtain "records of food and meals ordered for or provided to inmates at Guantanamo Bay since September 11, 2001."
Michael Morisy only had to wait a little over a year to get his hands on the "list of the VIP visitors to Guantanamo Bay Detention Camp, including Camp Delta, Camp Echo, and the closed Camp X-ray during the time period from Jan 2002 to [2013]." As you can see for yourself, the quality of the PDF he received, full of redactions, reaches a labyrinthian level of shittiness.
And sometimes, what happens is that requestors get a pesky "no documents response." That's precisely what happened to Evan Anderson, after he asked to receive "a copy of all emails between the American Psychological Association's Presidential Task Force on Psychological Ethics and National Security (PENS) and Guantanamo Bay employees, sent between October 1, 2014 and [2015]." Months later, Villalobos wrote him and said, "The Joint Task Force Guantanamo Bay conducted a thorough and extensive search of their shared computer drives and hard copy files for information responsive to this request. They did not locate any responsive records."
The worst, of course, is when you're told that the documents exist but that you can't have them. That's the response that Shawn Musgrave received, when he asked to see the "Sec. 1023. Report on Recidivism of Individuals Detained at United States Naval Station, Guantanamo Bay, Cuba, Who Have Been Transferred to Foreign Countries." One FOIA representative wrote, "A search of the [Defense Intelligence Agency's] system of records located one document (18 pages) responsive to the subject of your request." They then added, "Upon review, it has been determined that all substantive portions of the document (18 pages) must be withheld in full from disclosure pursuant to the FOIA."
The takeaway is that what the U.S. Southern Command considers Gitmo's secrets, what it considers open information, and what it claims it did not even find worthy of recall is arbitrary and cryptic in itself. You file a FOIA request and you hope for some kind of answer, knowing that it might take years. And, often, it does.
In the time I've spent waiting for FOIA responses, I've been able to focus on a number of other questions. One of them: What should a detainee game library look like?
When it comes to prison libraries, there is a dearth of guidelines on how to stock and supply them. The Gitmo Detainee Library is no normal prison library; it's run by the U.S. military, not the U.S. Bureau of Prisons. There are no experts in the world of Detainee Game Libraries, and I suspect, even if there were, they wouldn't be hired at Gitmo. Few would choose to specialize in a field that is so small.
As someone, who spent two years studying the facts and the fictions underlying the Detainee Library (and by this, I mean, mainly its inventory of books), I can say definitively that I have no interest in being a full-time prison librarian. I would probably lose my mind, as I tried to make deliberate and methodical and just decisions in a space that tends to be anything but. Yes, of course, a library, by its mere existence, is an inherently enriching thing, but what happens when you stick one in a place that was designed to isolate and confine?
In all of my research, I've never encountered a set of guidelines on how to assemble prison game libraries. Consequently, when I asked video game librarians what advice they might pass on to habeas corpus attorneys trying to select PS3 games to donate to the Detainee Library, many hesitated, because it wasn't their area of expertise. I don't blame them.
John Scalzo, the blogger behind "The Video Game Librarian," prefaced his response to me with this note: "I'm not a prison librarian either, and the position is incredibly different from the one held by a more traditional librarian at a college or public library, but I think I can give it a shot." In an email to Waypoint, he advised that they choose titles considered "safe" by the general public. "Sports simulations would be at the top of the list," he said, "Along with racing titles, puzzle games, and classics such as Journey or Shadow of the Colossus." He alluded to the American Library Association's recommendations for prison libraries, which were adopted in 2010 as the "Prisoners' Right to Read."
This brings us to 2017, and so far, no one has drafted a "Prisoners' Rights to Game." I'd love to see that happen. Part of my mission here is not only to get more people thinking about Gitmo, it's to make sense of what bits of information, what story arcs, and what types of narratives are being let into prisons around the world. Though more and more wardens are beginning to let new technologies into their facilities, in many, it's still unclear if gameplay will ever be on the table
When I returned to Bernard Rodriguez, the FOIA filer, to ask him a question that has long plagued me. "Wondering," I wrote, "if you were to design the PS3 game part of the Detainee Library, which games you would've wanted included? Like, what would your ideal prison game library at Gitmo look like?"
And Rodriguez promptly wrote me back, starting with a disclaimer. "I feel like I don't have a good answer to this. I recently re-purchased a PS3 and have found myself re-discovering games that i was unaware of and replaying old 'classics.' the CoD and Battlefield series, as well as games like Uncharted and Little Big Planet. I think because my awareness of the library began with the force feeding story, I unfortunately look at it through the lens of 'These are great titles, but would the distract me from being force fed? Would I want anything to?'"
"I'm aware that an unfortunate number of detainees may have come to their current position from 'being the wrong place at the wrong time'" Then, he added, "I also, and forgive me if this is a bit of stretch, think about Edward Snowden stating his fear of being taken to GITMO or similar site. I think about Chelsea Manning and the difficulty she endured during her imprisonment; but I also can't forget the image of her playing FORZA and eating pizza on her first weekend out and the pleasure it brought to her life."
When I posed a similar set of questions to an assistant professor of computer science and game design, he reflected, "It seems like being detained would be pretty unpleasant. I might try games that focus on escapism and alternate worlds that are more pleasant than ours."
On July 24, 2017, in the Waypoint forums, a user by the name of Moom weighed in and said, "At one point in my life I had to help collect books to send to inmates. To my surprise the most requested books were by far romance novels which really made sense after thinking about it for a minute." He added, "I'd imagine dating sims would be a happy addition for some of the inmates."
I have to admit, I had a similar thought years ago, when I started this work. But when I reached out to Wells Dixon, a senior staff attorney at the Center for Constitutional Rights, he said, "They want to watch the same things we want to watch."
Then, he explained, that, in fact, content about dating, relationships, and anything in between was the last thing his clients at Gitmo wanted.
"They want to watch action films, and they don't want to watch love stories, cause most of them are heartbroken. They want to watch action films and things to take them away from where they are. They don't want things to remind them of home or their loved ones, who they haven't seen in almost two decades."