Image: Armin Weigel/picture alliance via Getty Images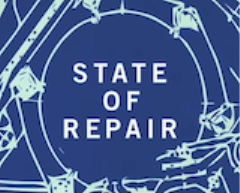 State of Repair is Motherboard's exploration of DIY culture, device repair, ownership, and the forces fighting to lock down access to the things you own.
Whether it's John Deere's efforts to make tractor repair costly and annoying, Apple's bullying of independent repair shops, or Sony and Microsoft's attempt to monopolize game console repair, US corporations have done an incredible job the last few years driving bipartisan public interest in the "right to repair" movement. 
Last year witnessed monumental progress for right to repair, including the expansion of an existing Massachusetts law that requires car makers to provide independent mechanics access to the same diagnostic tools used in dealerships. A federal right to repair law was also considered for the first time in US history. 
2021 is expected to take the effort to an entirely new level.

Consumer rights organizations like US PIRG state that fourteen states are now in the process of introducing and debating new right to repair laws, including New Jersey, Delaware, Florida, Massachusetts, Maryland, Montana, Nebraska, Oklahoma, New Hampshire, New York, Oregon, South Carolina, Vermont and Washington.

Some states, like Montana, are even considering multiple laws that cover both agricultural equipment and consumer tech.

A recent report by US PIRG found that repair monopolization comes with significant costs for American consumers. It also found that American families would save $40 billion ($330 per family) per year if they repaired more products and used them for longer periods. That's of course in addition to the environmental impact of slowing the rate of expanding landfills. 
The surge in interest in right to repair isn't great news for companies keen on perpetuating the waste inherent in planned obsolescence. Such companies have spent years attempting to derail these efforts, usually by falsely claiming that a sustainable and open approach to consumer hardware repair will result in all manner of public safety and security hazards.

In Nebraska, Apple lawyers tried to claim that expanding consumer rights would turn the state into a "mecca" for hackers. In Massachusetts, the auto industry reverted to running ads that falsely claimed that right repair rules would somehow embolden sexual predators.

In reality, companies largely just fear diminishing repair revenue, competition from independent repair shops, and a loss of control, activists say. 
"Day after day, I go toe-to-toe with the biggest companies across multiple industries—many among the biggest companies in history," Nathan Proctor, the head of USPIRG's Right to Repair Campaign, told Motherboard.

"Despite the broad popularity of right to repair among legislators and voters of both parties, it's a battle," he said. "And as we get closer to winning relief for consumers, the opposition is digging in all the more."
The fight has taken on additional urgency in the Covid era. As the pandemic pushes the nation's health care infrastructure to the brink, essential medical equipment has proven in some instances impossible to legally repair because manufacturers enjoy a monopoly on tools, documentation, and replacement parts.

Last year, Senator Ron Wyden and Representative Yvette D. Clark introduced federal legislation that would make it easier for hospitals to fix medical equipment during the COVID-19 pandemic. While the effort stalled in the gridlocked Mitch McConnell led Congress, Wyden's office told Motherboard the bill is likely to be updated and reintroduced this year. 
"Covid has changed our relationship with technology and it's obvious that laws need to catch up,"  Proctor said. "We need devices to work and learn, but manufacturers won't provide tools or information even when their stores are closed."

Unfortunately for corporate opponents of the movement, the more they attempt to demonize and derail such efforts—the more public interest and attention grows.