Image: Photo of an earlier arrest, via AFP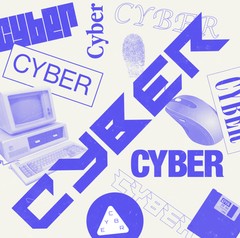 Hacking. Disinformation. Surveillance. CYBER is Motherboard's podcast and reporting on the dark underbelly of the internet.
Arrests from the fallout of Anom, an encrypted chat platform that authorities secretly backdoored, will continue for "years," according to the Australian Federal Police (AFP).
The announcement came as the AFP said it was entering the second phase of Anom-related arrests. The AFP said this phase has identified up to 160 targets.
"It is just a matter of time before we scoop up those who believed they had gotten away with their crimes—like the alleged criminals who smashed or burned their AN0M devices," AFP Assistant Commissioner Crime Command Nigel Ryan said in the announcement.
Destroying an Anom device likely wouldn't help a suspected criminal user because authorities will already have a copy of each users' messages. In 2018, a former distributor for another encrypted phone company called Phantom Secure was developing Anom as a next-generation encrypted device. They offered Anom to the FBI for use in current and future investigations. The informant, the FBI, and the Australian police then added a master key that could be used to decrypt messages sent by all of Anom's users essentially in real-time. Later, Anom had 11,800 devices in countries all over the world.
Do you know anything else about Anom? Were you a user? Did you work for the company? Did you work on the investigation? We'd love to hear from you. Using a non-work phone or computer, you can contact Joseph Cox securely on Signal on +44 20 8133 5190, Wickr on josephcox, OTR chat on jfcox@jabber.ccc.de, or email joseph.cox@vice.com.
The FBI dubbed this Operation Trojan Shield; the Australian focused part is called Operation Ironside. To date, Australian authorities have charged over 300 people and executed 700 warrants, the announcement adds. Globally, nearly 1,000 people were arrested.
The collected Anom messages gave a rare window into the intimate details of organized crime. Groups used diving teams to attach or retrieve drugs from cargo ships, using underwater scooters to move around more quickly. Some syndicates used waste management services to pick up drugs hidden in bins at ports, and specialist cooks of illicit drugs provided their services to help extract concealed drugs, according to the announcement.
The AFP also provided some information on how it said Anom operated. It said Anom wholesalers were mid to high level criminals, with rights to distribute the devices in certain countries, and that drivers were hired to deliver the devices themselves.
Using internal documents and videos from inside Anom, Motherboard has shown that the company operated as an entity in its own right, including systems for tracking how many phones distributors had in different parts of the world; customer support; and a workflow for flashing devices with Anom's customized software.
The AFP announcement added that "Criminals have moved to other encrypted devices. It is likely some large syndicates will develop their own dedicated encrypted communication devices and private networks within the next three years."
As Motherboard reported in 2019, an organized crime group run by two kingpins known as The Brothers created its own encrypted phone company called MPC. MPC was linked to the assassination of crime blogger Martin Kok.
Subscribe to our cybersecurity podcast, CYBER. Subscribe to our new Twitch channel.