Two people were arrested on Nov. 30 during what RCMP called a "routine safety patrol." Land defenders say they were told it was a "wellness check."
About a dozen RCMP officers, including one dressed in tactical gear and another holding a video camera, drove up to an Indigenous camp where people involved in Fairy Creek blockades live and rest, and violently arrested two people last week—all part of a "safety patrol."
Land defenders and activists told VICE World News the officers said they were conducting a "wellness check."
"If they're going to show up like that, they're ready for something," said a land defender present who goes by the name Raven.
According to an RCMP statement, officers who attended the camp last Tuesday were there "to conduct a routine safety patrol." It says that officers were assaulted the previous day, so they decided to return to locate and arrest the people responsible.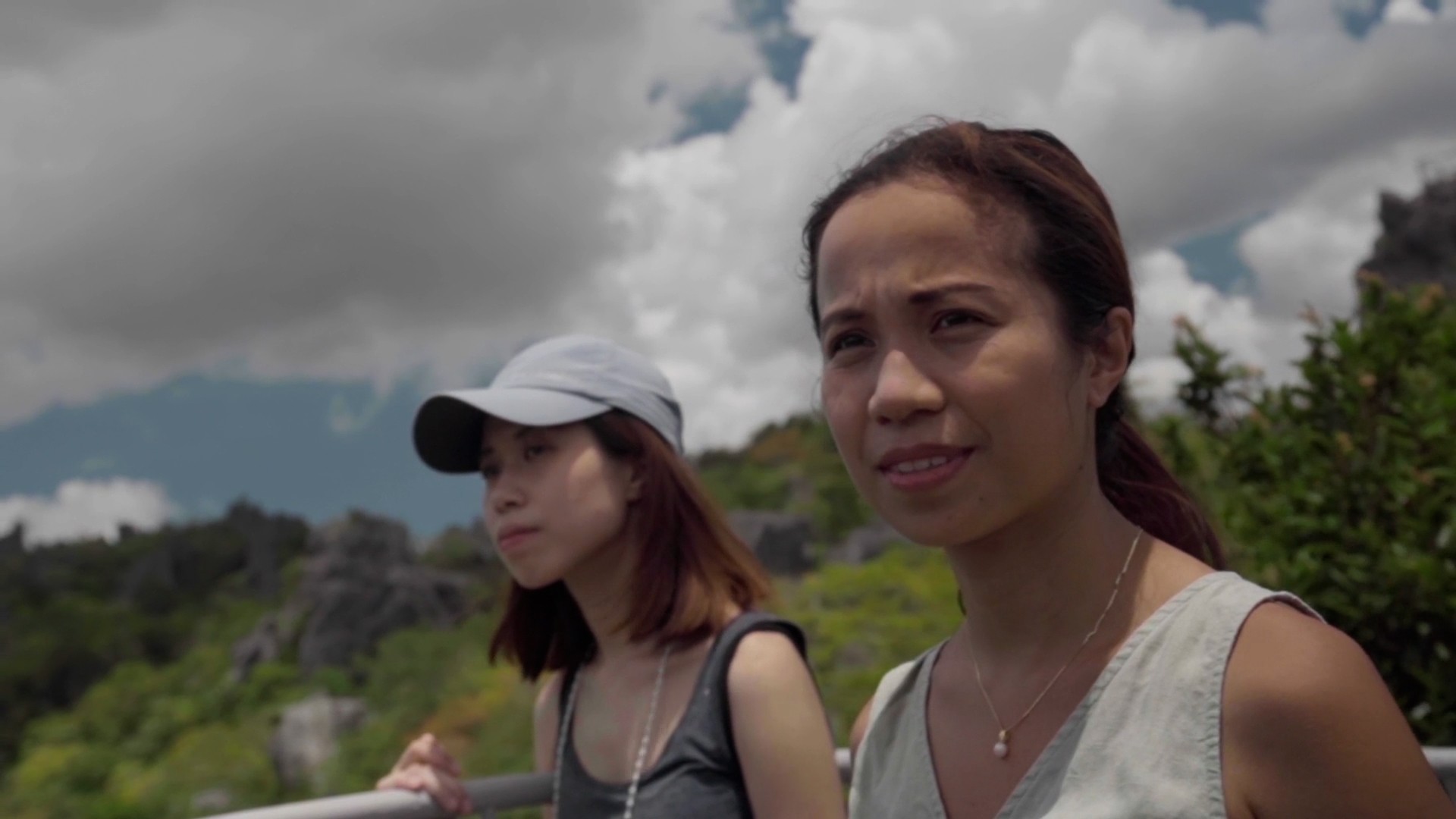 For more than two years, people have been camped out at Fairy Creek, near Port Renfrew, a small community on Vancouver Island, blocking loggers from clear-cutting 1,000-year-old cedar trees at the last intact watershed on the southern region of the island. It's Canada's largest act of civil disobedience, with nearly 1,200 arrests. RCMP continue to enforce an injunction granted by B.C.'s Supreme Court to logging company Teal Jones, which protects logging operations from interference. 
Land defenders maintain that their camp sits outside of the injunction zone and therefore shouldn't be subjected to police interference. 
A team of VICE News reporters was on site during the second day of arrests last week. Video from the scene shows a land defender in handcuffs shrugging off officers before an officer hits him in the back and two officers force him to the ground. One officer then sits on him and restrains him. 
"Are you trying to break my fingers? … Ow. What the fuck?... Why are you grabbing my fingers? Stop," the man yells. 
About a minute passes before three officers stand the man up and put him in a paddy wagon. 
"On arrival at the protest camp, the officers were met by a hostile crowd, and were not able to locate the individuals who assaulted the officers the day prior. While conducting their investigation, two other individuals assaulted the officers and were subsequently arrested without incident," the RCMP statement says. RCMP spokesperson Chris Manseau said the officers' actions were in response to a suspect who "became combative with an officer."
"I don't believe it was ever reported (or we indicated) that we were conducting a 'wellness check,'" Manseau said. "However, as part of our routine safety patrols, officers are supposed to conduct checks to make sure everyone is safe and to render assistance/support when needed."
When asked why an officer dressed in tactical gear was on site during a safety-related drop-in, Manseau said the uniforms are worn consistently during enforcement and are what many officers wear every day. (It's still unclear why officers dressed in riot gear are part of those visits, and they show up so often that now land defenders colloquially refer to them as "greens.")
Many Spirit Warrior, who often visits Fairy Creek, said police visit RnR camp—dubbed "RnR Camp" because it exists to provide Indigenous and LGBTQ people room to rest—about twice per week, and often say they're conducting wellness checks. 
"It's become a regular occurrence," Many Spirit Warrior said, adding that officers dressed in tactical gear show up "all the time."
Last week, people on site repeatedly said police presence makes them feel unsafe.
"We have been conducting patrols and visits to that camp and others regularly over the past few months with the majority of those visits without issue or concerns," Manseau said. 
Follow Anya Zoledziowski on Twitter.