Photo credit: Russell James. Courtesy the Tribeca Film Festival
My grandma Barbara really loves Barbra Streisand. I haven't asked, but if you offered her the chance to befriend Babs in exchange for all her grandkids, I'm not entirely sure we wouldn't be what you might call chopped liver. So when I heard Streisand was coming to the Tribeca Film Festival to give a talk with director Robert Rodriguez, I knew my grandma needed to be in the audience.
The gospel of Barbra has always been preached in our family. At a young age, I remember watching Streisand sing "Don't Rain on My Parade" in Funny Girl, the 1968 film that propelled her to international stardom. (The role landed Babs her first Oscar, which she shares with Katherine Hepburn—the only time there's been a tie in the Best Actress category.) Visiting New York City for the first time at 13, I fantasized about belting the show-stopping tune on a tugboat, just like Fanny Brice does in the film.
But despite being a nerdy kid, there's a lot about Streisand's biography I just didn't know. There's a reason she's an icon to millions—and not just women of a certain age and gay men. She's a feminist pioneer and a political firebrand. She's an underdog, who rose from the Brooklyn projects to the pinnacle of celebrity. After her Q&A at Tribeca, I was frankly floored. The quotes in this article are taken from her hourlong conversation with Rodriguez. Sparkling with Streisand's signature brash wit and intimate anecdotes, they provide a glimpse into the psyche of a woman who's vanquished her haters and emerged victorious.
"I'm a person who really believes in the power of the will. And I think I kind of willed [my success]. In a very quiet way, by the way, it's not loud, or pushy, or anything. It's very internal, very deep, and I do believe that you can manifest your reality."
I'll save you the Wikipedia-ing: Streisand's biography is insane. Her dad died when she was a baby, and her mom worked hard to keep the family out of poverty. She was a Broadway star by the age of 20. She's sold more records than David Bowie, Bruce Springsteen, Lady Gaga, and Prince. In 1983, she became the first—and only—woman to ever win a Golden Globe for Best Director. And she has an EGOT (the colloquial term for winning Emmy, Grammy, Oscar, and Tony Awards). She's also still selling out arenas around the world.
---
Check out more videos by Creators: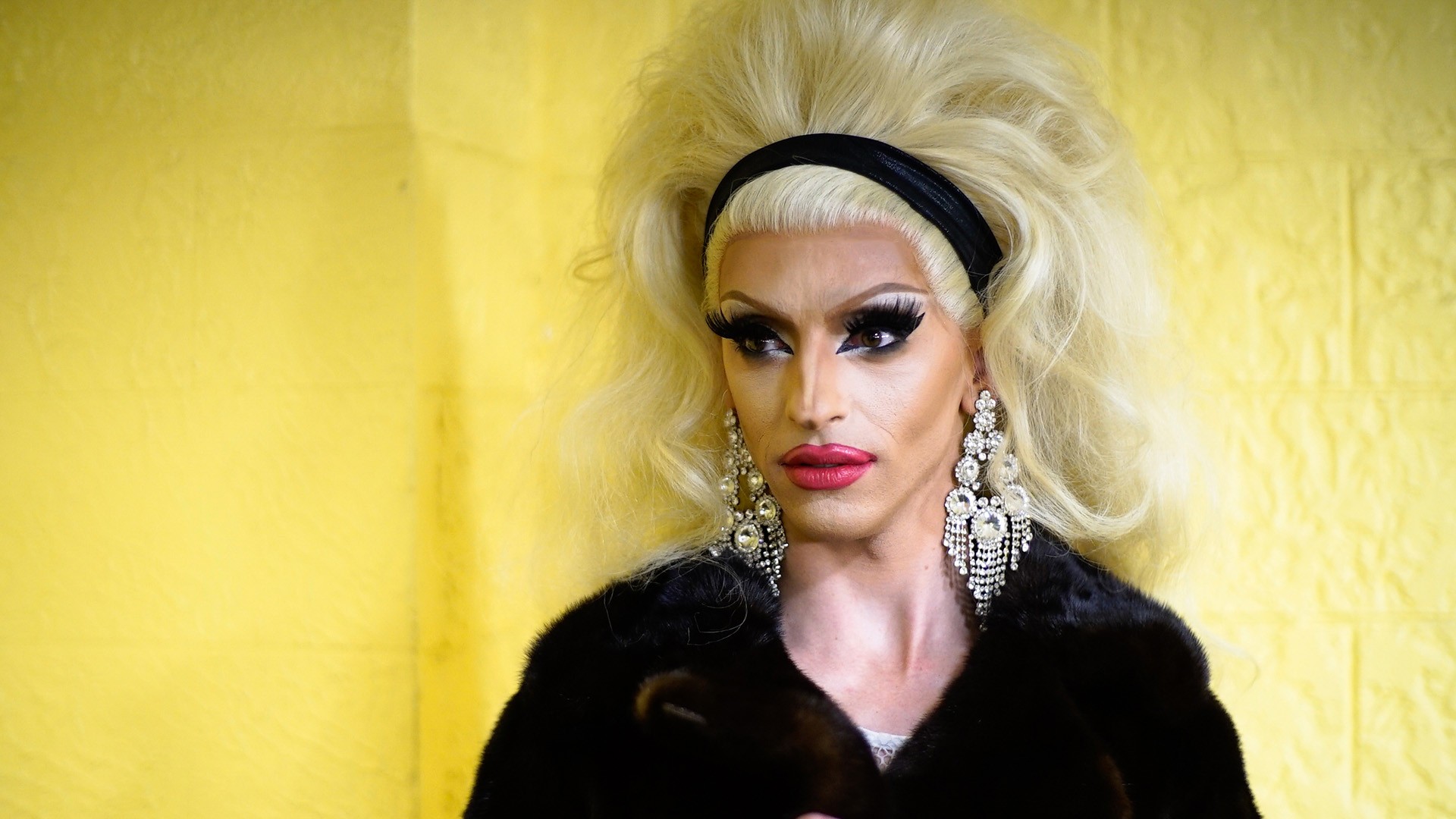 ---
"I had no discipline. I remember teaching my mother how to smoke a cigarette at 10 years old."
When it comes to quintessential New York childhoods, Streisand has Neil Simon, Woody Allen, and Lena Dunham beat. She shared Brooklyn anecdotes throughout the Q&A, and it wasn't all sunshine and block parties. She said some of her earliest memories are of singing under the slide on the housing project playground. She talked of loving Chekhov and Ibsen as a young acting student, and feeling an acute sense of loss when she discovered her dad had studied the same writers for his Masters thesis.
"Later on, when I had a career as a singer, people would say, 'How do you hold the notes so long?' And I said, 'Because I want to.'"
Streisand was never one to take no for an answer. She told the audience that the first time she sang for a casting director, she naturally assumed that getting an audition meant getting the part. Later on, she was upfront about disagreeing with the choices of her male directors. She shared anecdotes about filming the 1973 drama The Way We Were and fighting Sydney Pollack on his choice to cut the scene in which her character Katie breaks down while watching coeds on a college campus from her car. "I begged him, 'Throw out 20 minutes of the film—there are boring political scenes—but don't throw out these five minutes,'" she said. "That's when I decided to be a director."
"Not enough women are directing now. Well, I love when I see a woman's name on a film. And then I always pray that it's good."
The first film Streisand directed was Yentl, a 1983 movie about a Jewish woman in Poland who dresses and lives as a man so she can study Talmudic law. And she didn't just direct it: Streisand co-wrote, co-produced, and starred in Yentl, too. Rodriguez pointed out that she was snubbed by the Academy Awards that year, but Streisand shared that her most vitriolic reviews largely, and surprisingly, came from other women. Many ignored its message—that women shouldn't have to choose between domestic and intellectual fulfillment—and criticized the film's aesthetics. One even accused her of dressing Yentl in "designer yarmulkes."
"Don't mention a wall to me."
Literally the only thing my grandmother doesn't love about Streisand is her politics. Babs fervently campaigned for Hillary Clinton, and she's been outspoken in the aftermath of the 2016 election. Personally, I love that she's a champion for women's rights, gay rights, immigration rights, and the arts, and though I may get written out of the will for saying so, it's encouraging to think that the outspoken icon might just influence the opinions of her fanbase.
When I asked my grandma what she thought of Streisand's talk, she told me it was even better than the time she got to shake Frank Sinatra's hand at a nightclub in Vegas. Which if you ask me, sounds like pretty much the coolest thing that could happen to a person. Suffice to say I think we all left that auditorium feeling like we'd momentarily basked in Barbra's greatness. Dusted with her diva magic, we strolled into the spring evening, feeling even more in awe of Streisand's fierce, pioneering artistry.
And now, since I know you want it, here's "Barbra Streisand" by Duck Sauce:
Stay up to date with the Tribeca Film Festival by following them on Twitter and Instagram.
Related:
Move Over Hamilton, Rasputin Has a Musical (And it Takes Place Inside a Church)
Katdashians! The Musical! Struts Down a New Stretch of Broadway Theater
MUNCHIES Hanukkah Spectacular: How to Make Kugel with "Barbra Streisand"