A Greek nationalist group has caused an uproar with its plans to protest immigration by grilling pork and drinking beer outside a camp full of Muslim asylum seekers.
The group, United Macedonians, is calling on supporters to join in a "barbecue protest" Sunday outside a refugee camp Diavata, near the city of Thessaloniki, to demonstrate against rising numbers of undocumented immigrants in Greece, a frontline state for migration into the European Union.
The stunt, which called for "plenty of pork and alcohol," is a calculated provocation against the camp's occupants, most of whom are Muslim.
Anna Stamou, spokeswoman for the Muslim Association of Greece, told VICE News that the planned protest was an ugly act from a xenophobic minority — but that it would not overshadow the solidarity shown by the broader Greek community to asylum-seekers."This nationalist barbecue, which is actually a xenophobic demonstration of a tiny hater group, is attempting to hurt the desperate refugees who have suffered in their countries of origin," she said.
She said the demonstration was unlikely to impact the inhabitants of the camp or Greece's wider Muslim community, but that it was an "insult" to the many Greeks who worked to support asylum seekers in the camps.
The planned protest prompted fierce debate in Greece's Parliament Tuesday, as lawmakers clashed over how to respond. Christos Giannoulis, of the left-wing opposition Syriza party, called the demonstration a "disgrace" and called for the organizers to be held accountable for their "provocation against people of other beliefs."
But Kostantinos Kyranakis, a deputy for the governing center-right New Democracy party, said Greeks shouldn't have to adapt their way of life to accommodate immigrants. He later doubled down by posting a picture on Facebook of him and his friends eating pork souvlaki and drinking beer.
READ: Photographs of daily life in an overcrowded refugee camp
The planned protest comes amid rising tensions over immigration in Greece as it faces a surge of arrivals through Turkey, the majority of whom come from war-torn countries like Afghanistan and Syria. About 55,000 people arrived between the start of 2019 and the end of October, more than the 50,000 who arrived in all of 2018.
The rising numbers have worsened conditions in already overcrowded migrant camps, and last week the European Union's human rights watchdog warned that the camps were "on the edge of catastrophe." In September, a deadly fire tore through the Moria camp on the island of Lesbos, where more than 13,000 asylum-seekers are housed in a facility equipped for just 3,000.
READ: Deadly fire tears through overcrowded Greek migrant camp: "It was only a matter of time"
Greece's government also passed tough new asylum laws last week, narrowing the criteria for eligibility for refugee status and streamlining the process for deportations.
The Islamic prohibition against eating pork is a common flashpoint in far-right campaigns against Muslim immigration, which typically present any concession to Islamic dietary requirements as a symptom of "creeping Sharia." In the German city of Leipzig in July, far-right extremists sent death and arson threats to kindergartens that announced they were removing pork from the menu.
READ: Far-right extremists are threatening to burn down German kindergartens for taking pork off their menus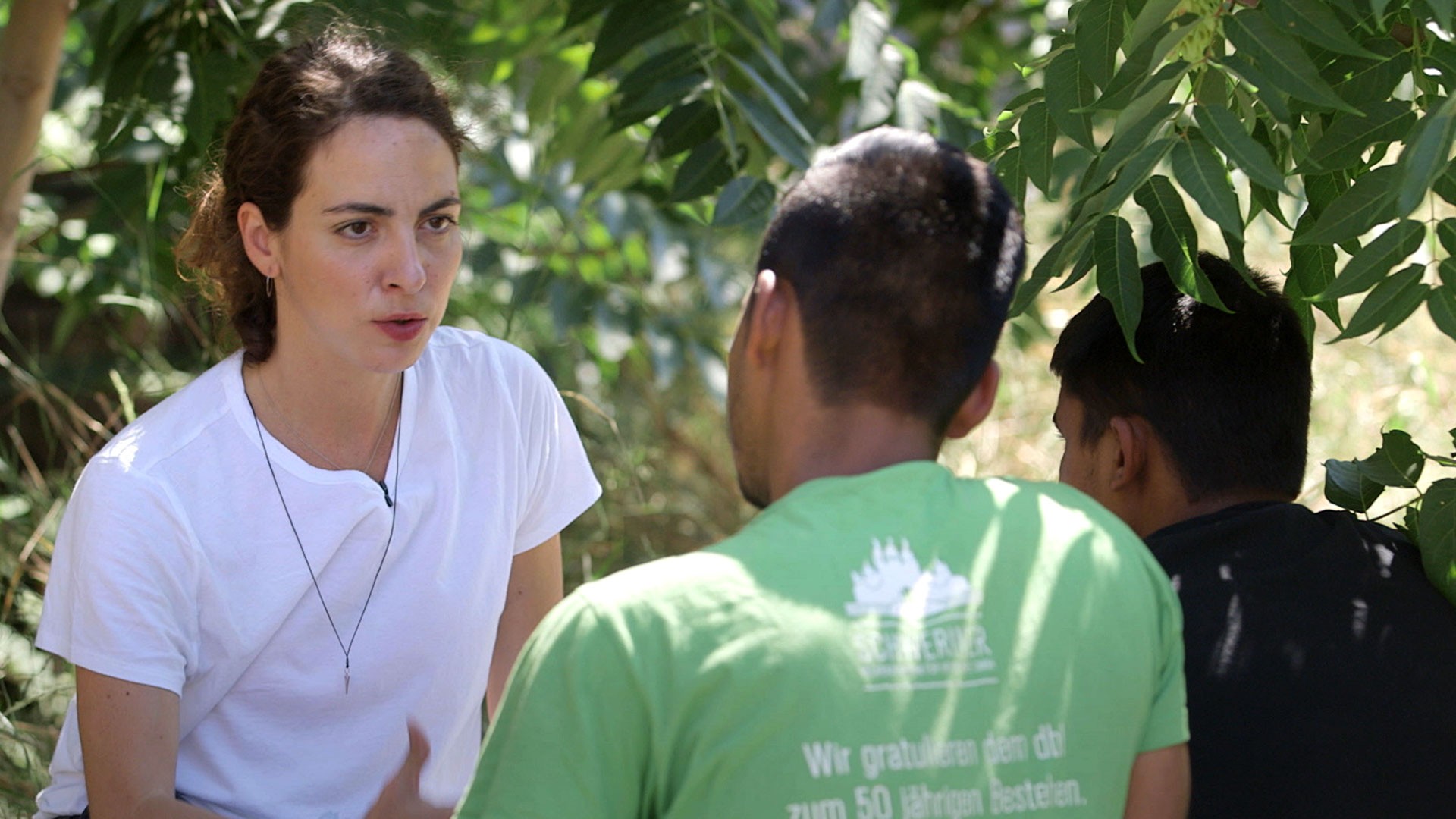 Cover:
A migrant stands behind a fence at a refugee camp in the village of Diavata, west of Thessaloniki, northern Greece, Thursday, April 4, 2019. (AP Photo/Giannis Papanikos)