Drew Angerer/Getty Images
Forty-three years ago this week, Congress first enacted the Hyde amendment, which banned federal funds from covering abortion care. The amendment is now standard rider, or bill language, on all applicable federal spending bills. It primarily affects low-income people who depend on Medicaid for healthcare coverage.
Repealing Hyde has emerged as a flashpoint for Democrats as they enter the 2020 primary season in the wake of repeated GOP attacks on abortion access at both the state and federal level. While the current House of Representatives boasts its first pro-choice majority in more than 45 years, there are still a few anti-choice Democratic holdouts who continue to support Hyde, including Reps. Dan Lipinski (D-IL), Collin Peterson (D-MN), and Henry Cuellar (D-TX). On Monday, House Speaker Nancy Pelosi (D-CA) endorsed Cuellar over Jessica Cisneros, a pro-choice progressive primary challenger. All three anti-choice Democrats face primaries against more progressive candidates. In May this year, House Progressive Caucus Chair Rep. Pramila Jayapal called for progressive primary challengers against anti-choice Democrats in the upcoming election despite a new Democratic Congressional Campaign Committee rule banning consultants from working with primary challenges against sitting Democrats. "I understand that the DCCC is funded by—we are a membership organization—it's funded by our members. And I understand that the DCCC is often going to try to protect the incumbent," Jayapal said to reporters, according to Newsweek. "But I do think we have to look at all of these issues and think about what it means to be a Democrat." Pro-choice activists agree, and feel the momentum shifting on Hyde specifically. "Due to systemic racism in this country that has led to income inequality, many of the people who rely on Medicaid are people of color," Jacqueline Ayers, vice president of government Relations and public policy for the Planned Parenthood Action Fund, said in a statement to VICE.
Ayers went on to call for all 2020 candidates to support repealing Hyde. "The Hyde Amendment enables a world where access to healthcare, including abortion, depends on how much money you earn. Sexual and reproductive healthcare is a matter of racial and economic justice, and we stand with reproductive justice leaders who have been leading and centering the intersections of these issues and the fight to repeal the Hyde Amendment for years. Politicians have the power to shift reproductive health policies for millions of Americans whose lives depend on it."
"In 2020, support for abortion rights and for reproductive freedom are increasingly seen as a floor, not the ceiling, for candidates," said Kristin Ford, our National Communications Director for NARAL Pro-Choice America. "NARAL applauds all the candidates, including almost all of the Democratic Party primary candidates, who have made clear they will work to repeal Hyde and fight for our essential freedoms.
Polling on the amendment has shifted significantly in the last two years. According to a Hart Associates poll released last week by reproductive justice advocacy group All*Above All, 62 percent of voters favor Medicaid coverage of abortion services, a 7 percent increase in support from a similar poll in 2017. Almost 70 percent of voters from 44 battleground districts support Medicaid coverage of abortion care, according to the poll.
The issue hit the Democratic presidential primary in June when former Vice President Joe Biden, a long-time supporter of Hyde, flipped to supporting a repeal, matching most of his primary opponents. "I can't justify leaving millions of women without the healthcare they need… If I believe healthcare is a right, as I do, I can no longer support [the amendment]," he said. At a Planned Parenthood town hall later that month, he explained that he changed his position when he realized his own healthcare proposal would significantly expand Medicare and Medicaid access, which would essentially extend an abortion ban to hundreds of thousands more people in the U.S. The amendment is named after Congressmember Henry Hyde, a Republican from Illinois, who said of the abortion funding ban, "I certainly would like to prevent, if I could legally, anybody having an abortion, a rich woman, a middle-class woman, or a poor woman. Unfortunately, the only vehicle available is the…Medicaid bill."
Instituted just three years after Roe v. Wade legalized abortion access nationwide, the amendment allows for exemptions in the cases of rape, incest, or the life of the pregnant person, but those stipulations can often be difficult to prove and finding providers who will perform abortions in those cases can sometimes be hard. The Hyde amendment essentially amounts to an abortion ban on low-income people who can get pregnant, just as Hyde had intended.
Prompted in part by extreme abortion bans in Alabama, Georgia, and other GOP-governed states this year, Democratic voters have begun taking notice of their legislators' position on issues like Hyde.
As primary season begins, many Democratic incumbents who, like Biden, had been soft on repealing Hyde are suddenly feeling the pressure, especially with eager pro-choice progressives launching primary campaigns across the country.
---
Watch More From VICE News: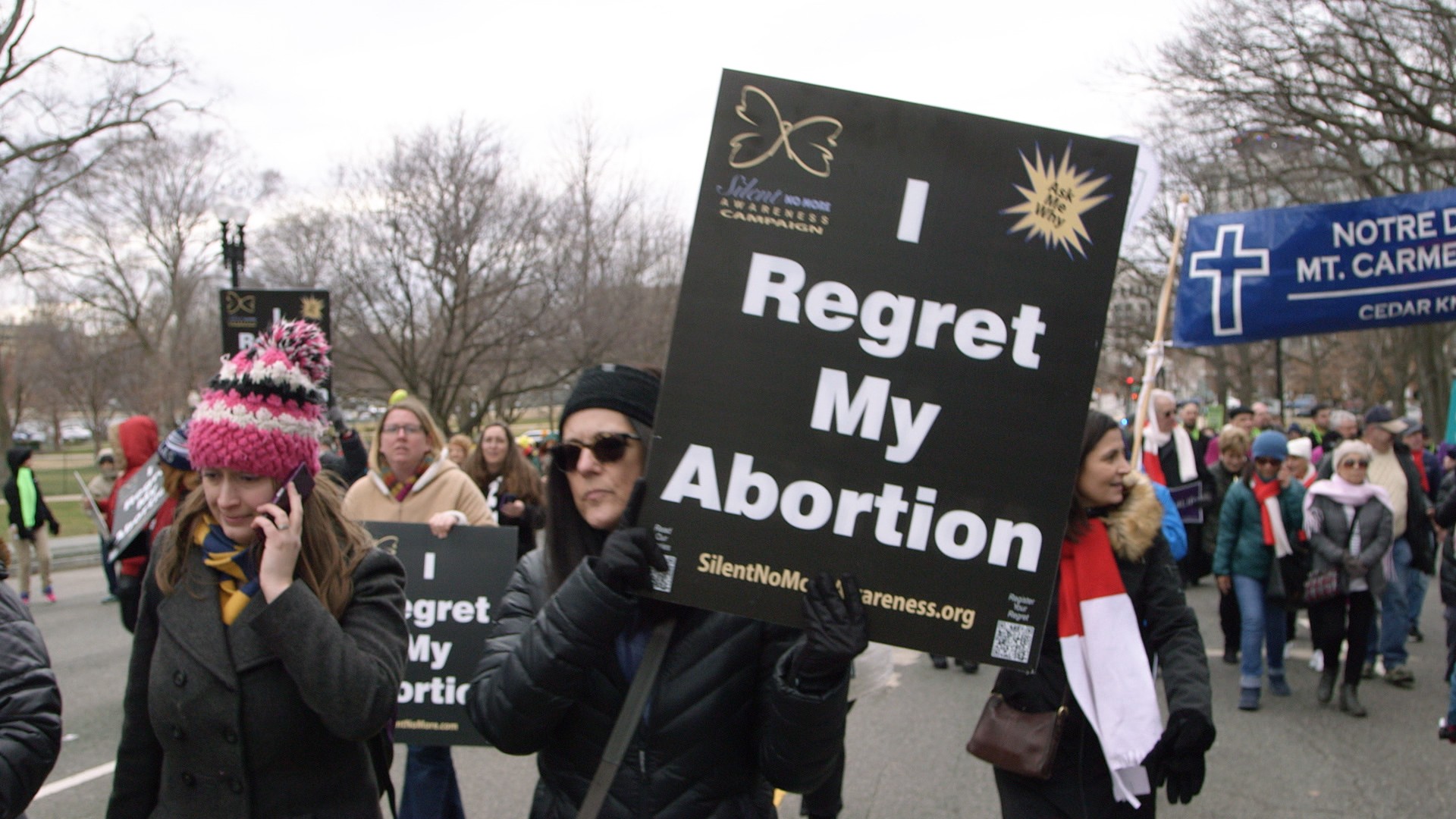 ---
In a letter obtained by VICE, 52 women in Rep. Tom Suozzi's (D-NY) Long Island district call for the two-term representative to reverse his position on the amendment. "Time and again, we have begged you to reverse course and join your colleagues in demanding for Hyde's repeal—and you've refused," read the letter. "We are ashamed that our own representative refuses to stand up for the accessible right to choose. A future without Hyde will mean that every person in America can control their own reproductive healthcare. Enough is enough—reverse your position on Hyde now." Suozzi also has a primary challenger.
In a video from a town hall in October 2017, Suozzi, who was first elected in 2016, said he supports the amendment. "I'm 100 percent committed to keeping abortion safe and legal," he said in the video. "I do believe, however, that we have to try and create a society where abortion is more rare." He went on to show support for increasing funding to Planned Parenthood and other family planning service providers in an effort to limit unplanned pregnancies but declined to support the EACH Woman Act, a House bill which would repeal Hyde.
An examination of Suozzi's record shows no indication that he ever supported repealing the amendment, however, he did vote against a 2017 bill which would have made Hyde permanent and has a 100 percent rating from Planned Parenthood. Still, Suozzi has not cosponsored the most recent House bill that would repeal the amendment.
According to Judi Gardner, a 72-year-old voter who lives in Suozzi's district and signed the letter, abortion access should not be dependent on economic status. "This is a woman's choice, it is a health issue for many women, it's an economic issue for many women," she told VICE. "We don't want to go back to where where women, especially poor women, have got to resort to back alley abortions. This is this is not where we need to be going. Abortions will always happen. It happened always in the past. It will happen in the future. The best thing we could do is to provide the birth control and education to prevent abortions, to prevent an unwanted pregnancy, but not to needlessly stigmatize poor women over the Hyde Amendment. [That] is just totally wrongheaded."
Suozzi hails from a deep blue district that is overwhelmingly pro-choice, yet persists in resisting support for repealing the Hyde amendment. He is a member of the Problem Solvers Caucus, a bipartisan group of centrist legislators which grew out of the "no labels" movement of 2015, which seek compromise between the parties and are "committed to an elevated level of cross-party cooperation," according to a CNN op ed co-written by former caucus co-chairs John Huntsman and Joe Lieberman. However, many progressives see abortion access, and by extension the Hyde amendment, as a fundamental and defining issue within the Democratic party. After Sen. Bernie Sanders said in 2017 that he would support anti-choice candidates who he otherwise agreed with on key issues, it set off a firestorm within the party over abortion litmus tests for Democratic candidates. This fault line within the party is sure to be put to the test this primary season. Suozzi's primary challenger, Melanie D'Arrigo, who was inspired to run in part to protect abortion access to run after attending last year's protests over the nomination of Brett Kavanaugh to the Supreme Court, agreed that support for repealing Hyde should be a baseline position for every Democratic candidate for higher office. "It's not like you're in a red district and someone's just making some sort of allowance for, 'Okay well at least we'll get some of the Democratic votes there," she said in an interview for VICE. "That's just absurd. It's absurd."
For D'Arrigo, repealing Hyde goes beyond political parties and really should be considered a human issue. "You can certainly look at it through the lens of the Democratic Party and is it Democratic," she said. "But I'm really focused on looking through the lens of just women. I mean why are we so hellbent on pushing certain segments of the population down? You know whether it's women or LGBTQ or Muslim people or Jewish people. Look, I think we just need more people with conscience and clarity and integrity in office so that we can all lift everybody up and pass legislation that works for everybody."
Sign up for our newsletter
to get the best of VICE delivered to your inbox daily.
Follow Katelyn Burns on Twitter.