Photo: David Becker/Getty Images
When Stephen Paddock turned the Route 91 Harvest Festival in Las Vegas into the deadliest shooting in modern US history on Sunday, killing at least 59 people and injuring 527 others, it wasn't the first time in recent memory that a live-music event served as a soft target for mass bloodshed.
In June, a suicide bomber killed 22 people and wounded 59 more at an Ariana Grande concert in the UK, the blast driving dozens of panic-stricken attendees to jump railings as they made their escape. And perhaps most notoriously, in late 2015, an Islamic State–affiliated terrorist cell carried out coordinated attacks in Paris that claimed nearly 100 lives at an Eagles of Death Metal show in the city's Bataclan theater, where some concertgoers found themselves trapped inside the venue. (Dozens more civilians were killed in other attacks around the city.)
If they were ever a relative safe haven for (mostly young) people to enjoy their favorite artists up close, live-music shows must now be understood as easy targets for mass murderers of any ideology, a new normal that could result in drastic public-safety measures at future concerts and festivals, according to security experts specializing in large-scale events.
"The top threats we have today didn't exist three years ago," Jason Porter, eastern region vice president for global private security firm Pinkerton, said. "These heinous acts are something that have to be at the forefront of every major event planner's mind."
While it is virtually impossible to plan for an individual with an arsenal of firearms raining down storms of bullets on 22,000 concertgoers, event organizers and security firms they hire will have to dedicate new resources to planning for surprise attacks. That could lead to live showrunners implementing new pre-event surveillance sweeps, hiring bevies of new off-duty undercover police officers, and possibly taking over entire hotel floors.
---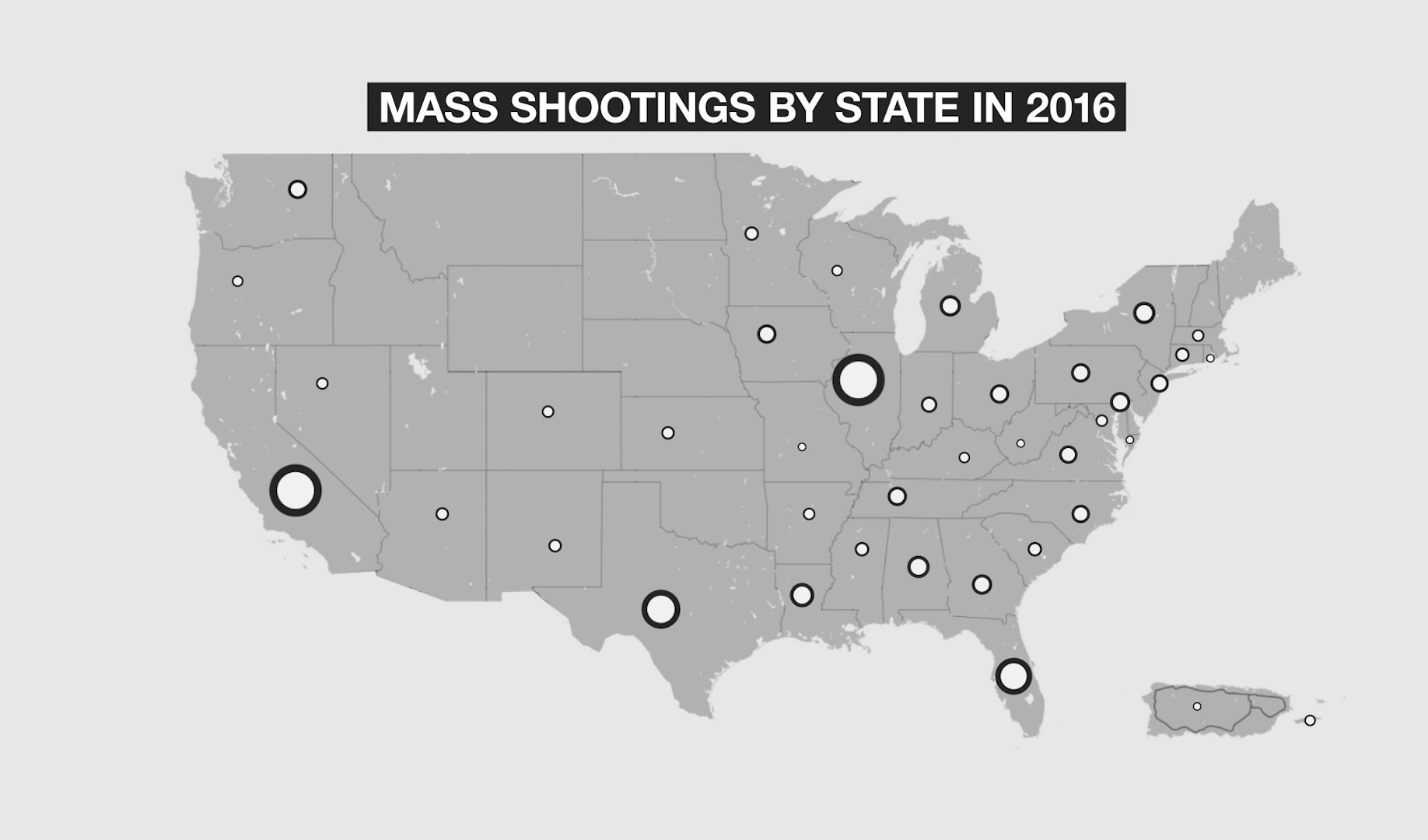 ---
"Venue locations will be more scrutinized, as well as taking additional steps to secure hotel rooms that face the venue to prevent something like this from happening again," Porter said. "Although when you are talking about a massive hotel like Mandalay Bay, it could be hundreds of rooms. The cost would be enormous."
Advances in police technology could also provide event organizers and concert security teams with tools to respond quicker to an active-shooter situation, according to Greg Pearson, CEO of global risk consulting firm FocusPoint International. He suggested promoters should consider holding events in cities where police departments have deployed gunfire detection systems like Shotspotter, even as some experts question the effectiveness of those programs.
If nothing else, these systems do seem capable of helping first responders locate a shooter's position faster than calls to 911. "They would know where the bullets are coming from, the type of rounds being used, how many weapons are being fired, and if there is more than one shooter," Pearson said. "In Vegas, the SWAT team came in a tactical formation, but they had no clue what they were walking into."
The smoke from Paddock's weapons setting off his hotel room alarm is reportedly what police used to hone in on his location, and as is often the case during mass-shooting events, initial accounts erroneously suggested there might be more than one shooter. Investigators found 23 firearms in Paddock's Mandalay Bay hotel suite on the 32nd floor, where he carried out his attack. An additional 19 firearms were discovered in his home.
It's already common for music festivals to design their own apps to help people enjoy the shows, but promoters will now be under new pressure to be ready to deliver emergency messages and alerts to patrons, according to Pearson. "If there is an active shooter, you can notify everyone about shots being fired from this general vicinity and guide them toward exit points," he told me.
Perhaps most important, promoters and venue operators will likely take new steps to train employees about how to get people out of catastrophic incident. "When an emotionally charged event like a mass shooting takes place, most people will run back to the area where they came in," Pearson said. "The problem is that everyone is heading in the same direction. That artery gets choked of and people get caught in a death funnel."
Steve Adelman, vice president of the Event Safety Alliance, said the Scottsdale, Arizona–based nonprofit organization conducts active-shooter response training for concert security personnel from around the country. "We are training you to recognize what gunfire sounds like in a noisy concert or sports venue," Adelman said. "We are going to teach you how to fight through the paralysis most people suffer so you can be a shepherd that leads people to safety."
The alliance is also training concert security workers and event operations managers what to do when an individual drives a vehicle into a crowd or when a bomb is detonated inside or near the venue. "We are teaching people how to get crowds to safety quickly," Adelman said. "Hopefully in a direction of shelter and away from the bad guy."
Even so, Adelman doesn't believe Paddock's homicidal rampage should—or will—prevent promoters from putting together large shows in concentrated urban areas. "Is the lesson here that we don't hold open air festivals next door to anything anymore?" he said. "I doubt it. This incident shouldn't change the way people feel about going to shows."
Follow Francisco Alvarado on Twitter.