Drug use among the young is no longer in decline. The Crime Survey for England and Wales – the barometer the government uses to justify its drug policy – today shows a 20-year decline in drug use bottoming out, and perhaps rising.
The decline of drug use has for years been used as an argument against the decriminalisation of drug possession. Back in 2014, David Cameron staked out his opposition to a Lib Dem proposal to change UK drugs policy on the back of evidence from the Crime Survey that "drug use is falling". Theresa May echoed the party line as Home Secretary in 2016: "We have seen a reduction in drug misuse amongst adults and young people over the last ten years," she said.
But this position is becoming increasingly untenable. For 16 to 24-year-olds, class A drug use has increased by 0.2 percent over the last ten years, and by 2.2 percent over the last five. 2013 was the low watermark of drug use among all age groups – but the downward trend from 2007 to 2013 has been reversed.
While your parents' drug use is thankfully flatlining (less than one in ten took drugs in the last year), the proportion of 16 to 24s who used any drug in the last year has risen from a low of 16.5 percent in 2013 to 19.2 percent in 2017 – a difference of about 1.2 million people.
The government will claim that the statistics show an overall decline in drug use for the 16 to 59s over the last ten years. But if you look at the last five years – a period that has seen dramatic cultural changes in the distribution and availability of drugs – then the 16 to 59 age group's drug use has actually increased, from 8.1 percent to 8.5 percent.
Over the same period, drug harms have risen and drug deaths are at an all-time high. NHS statistics show that drug misuse deaths are up 48 percent in ten years. Illicit drug poisonings are up 51 percent over the same period, and drug-related mental health hospital admissions are up 11 percent.
Liberal Democrat Health Spokesperson Norman Lamb said: "The government keeps saying drug use is going down, but these figures contradict those claims. The current approach is both stupid and wrong, handing billions of pounds to organised crime and criminalising many young people. A change of approach is long overdue. We should follow the lead of other countries such as Portugal and Canada, who put the health of young people first instead of needlessly criminalising them."
A spokesperson for Release, an advocacy group that campaigns for evidence-based drug policy, said: "The reality is drug use across all substances has remained pretty stable since 2010, but what has increased in the last seven years is the harms. The government's Drug Strategy, launched two weeks ago, does little to protect people, with no explicit reference to harm reduction in the context of drugs and nothing on how to keep people safe when using drugs recreationally."
---
WATCH: The Truth About Ecstasy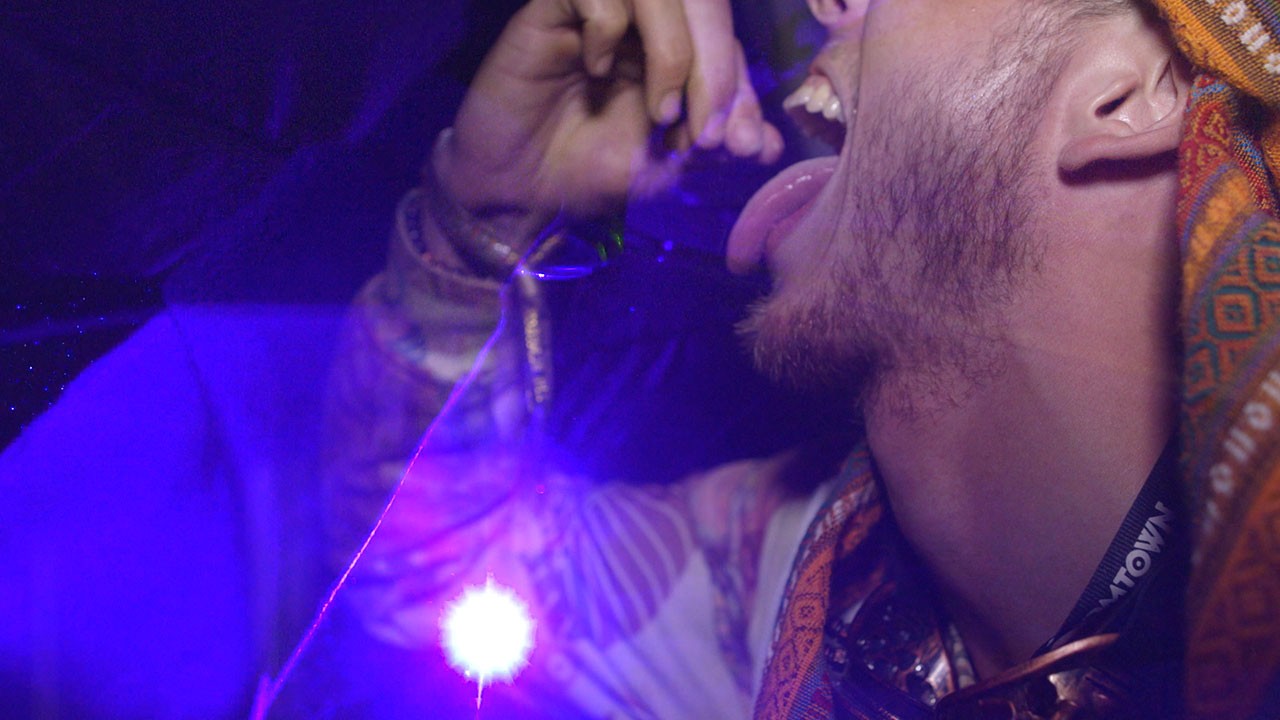 ---
The use of all the big recreational drugs – cannabis, ecstasy, cocaine – has increased for the 16 to 24s compared to 2013, which should come as no surprise to anyone in that age bracket, since it reflects dramatic cultural changes in drug use. Dark net markets have revolutionised drug culture, increasing the range of drugs on offer to everyone – forcing dealers to be accountable to TripAdvisor-style ratings, and allowing it all to be delivered via Royal Mail.
2013 was the year that Silk Road, the notorious original online drug market, was shut down. But like a many-headed hydra, its downfall spawned dozens of markets. Since then, Interpol has played whack-a-mole with a raft of new providers, from Black Market Reloaded, to Agora, to Alphabay, to Silk Road 2.0. The high profile shutdown of Alphabay and Hansa in the last few weeks has undoubtedly slowed illicit drug sales – but there are always others waiting in the wings.
So what drugs are young people taking in 2017? Cannabis remains the biggest; use rose from 13.5 percent of 16 to 24s in 2013, to 16.4 percent in 2017. But class A drug use has risen since 2013, too, when 4.8 percent of 16 to 24s had taken one in the last year. Today, that figure stands at 7 percent.
According to WEDINOS, the UK's only year-round drug testing lab, the purity of class A drugs – especially ecstasy, heroin and cocaine – has risen over the last few years. Super-strength pills were rare five years ago, but are fast becoming the dominant way to take MDMA, and cocaine purity is at "unprecedented" levels.
Cocaine use has been on the rise since 2013, when it stood at 3 percent. Today, it's at 4.8 percent, or around 297,000 adults – making it the second most popular drug for 16 to 24s after cannabis.
Ecstasy use leapt from 2.9 percent in 2013 to 5.4 percent in 2015. Today, it stands at 4.8 percent.
New Psychoactive Substance (NPS) use has declined – a trend you'd expect, given that they were banned last year with the introduction of the New Psychoactive Substances Act.
The statistics state that the use of NPSs among 16 to 24-year-olds has basically halved, from 2.6 percent of young adults, in the last year. But there is an obvious flaw in the survey here: while it's true that the 2016 NPS Act banned the sale of NPSs, they have been cropping up with unknown regularity in samples of drugs like MDMA and cocaine, according to WEDINOS. People may well be taking NPSs without realising it – but with limited access to drug testing facilities, it's difficult for users to know.
The most glaring flaw with the Crime Survey, however, is that it tends to underestimate drug use because it only covers residential households, meaning that some of the largest drug-using subcultures – the homeless, prison populations and students – are excluded. And whether it's chemsex, mephedrone, PMA, Spice, fentanyl, super-strength pills, prescription medicines or NPS – the sheer range of dangerous drug trends that have emerged in recent years should sound alarm bells for anyone attempting to claim that drug use or drug harms are in decline.
Read some of the articles from our harm reduction series, Safe Sesh: