In October, soon after Uber began testing driverless cars in the city, I obtained about a dozen emails sent between Pittsburgh mayor Bill Peduto and Uber CEO Travis Kalanick. One of them stood out more than any other.
In this email, Peduto is showing off how much he uses Uber, the company he had brought to Pittsburgh. Strictly speaking, there's no malfeasance here. But this email showed a very powerful man seeking the approval of another, far more powerful man. It was signed "B," a signature that—in the emails I obtained—Peduto used only with Kalanick, copying the "T" signature Kalanick used with Peduto in other, earlier emails.
Experts who have studied Uber's politics suggested to me that the saga of B and T would not end well for B.
"The emails suggest Peduto is patient zero here, with him kind of carrying water for the company and enlisting other politicians," Rick Claypool, research director at Public Citizen, told me.
Seven months later, the other shoe has dropped: Pittsburgh and Peduto are now finding that there are consequences for selling out long-established civic norms, processes, and regulations to woo a company that has run over many other cities in the past.
The New York Times reported Sunday that Pittsburgh's honeymoon with Uber has gone sour; Peduto is pissed that Uber did not help the city earn a federal "Smart Cities" grant, hasn't delivered as many jobs as Peduto says were promised, has started charging for driverless car rides, and won't share driverless car data with the city.
"I sent their CEO a very stern text on Saturday night"
This should surprise no one: Peduto didn't require Uber to sign any contracts, obtain any licenses, sign any memoranda of understanding, or otherwise lock in anything for the city: "There is no formal agreement," Peduto told The Washington Post in September. Sunday, the executive director of National Association of City Transportation Officials told that predicting that a large corporation would take advantage of the power imbalance it had exacted over a mid-sized city was "101"-level college civics.
It's instructive—if dispiriting—to watch Peduto slowly realize over the course of the last few months that Kalnick and Uber aren't his friends.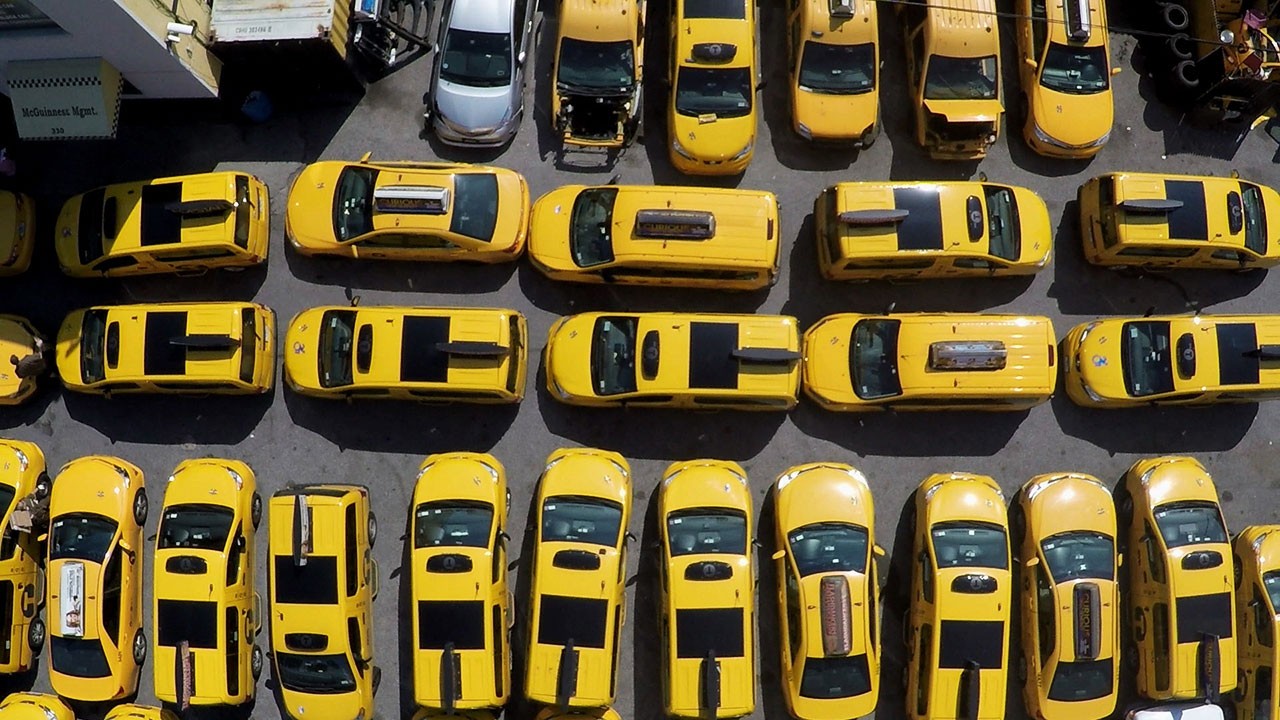 September & October 2016
Peduto told the Washington Post how Uber originally came to the city:
"When [Kalanick and I] had our first meeting, he referenced the Pittsburgh Project," Peduto told the Post. "'What's that?' I asked. 'Do you know about the Manhattan Project?' he said. 'At Uber, we call this the Pittsburgh Project — the goal is to build an autonomous vehicle center in Pittsburgh.' Well, that piqued my interest."
The emails I obtained showed that Peduto was both eager to impress the Silicon Valley hotshot and was happy to carry the company's water in public. In May 2015, Peduto and his staff fought hard both in public and behind the scenes to get the Pennsylvania Public Utility Commission to reduce a fine levied against the company for operating in the state without permission. After we published our story, Peduto railed against us on local radio.
"I have an opportunity to talk to the CEO of Uber on a semi-regular basis. And they're committed to creating over a thousand jobs in this city that are well-paying jobs," Peduto told Pittsburgh radio station WDVE after our story ran. "To say 'Oh my god, he's trying to help this horrible company, he's defending this horrible company. When we are creating an entire industry that brought the White House here to talk about autonomous vehicles, robotics, and everything else and will bring other companies and spinoffs for decades to come … it's unbelievably ridiculous."
November 2016
Peduto and former Obama spokesperson and Uber's president of policy and strategy David Plouffe spoke together in front of 3,000 mayors at the National League of Cities' City Summit. Peduto said any regulations that make it more difficult for Uber's driverless cars to operate will harm the United States: "The Wright Brothers didn't wait until there were rules in place," he said. "What [Uber] wanted to see was a government that was willing to green light innovation."
January 2017
Peduto's breakup with Uber began in earnest as the #deleteUber movement hit its peak. Donald Trump's Muslim travel ban spurred widespread protests at airports around the country, and Uber drivers broke cab strikes. Meanwhile, Uber's promise of bringing 1,000 jobs to the city hadn't yet come true.
"I sent their CEO a very stern text on Saturday night and I expressed my great disappointment not only on behalf of the city of Pittsburgh, but for every city on earth," Peduto told CityLab.
"Peduto has stopped texting Mr. Kalanick"
He told the Pittsburgh Post-Gazette that the city had "held up our end of the bargain," but that few of the jobs Kalanick promised had actually come to Pittsburgh: "We haven't seen much from Uber. This is a two-way street, not a one-way. I need to see more interest from them in our communities."
February 2017
Peduto continued to distance himself from Uber, announcing early in the month that Uber had not yet fulfilled its promises to the city. "I anticipate that 2017 will be better than 2016," he said.
Meanwhile, public outrage about Uber's power in the city and perceived power over local politicians came to a head as mayoral challenger John Welch told a crowd he "[doesn't] need to have a CEO's cell phone number on speed dial."
Pittsburgh Controller Michael Lamb formally suggested that Uber's driverless car data should be shared with the city, and called on Peduto to make public any arrangements or contracts the city made with Uber to acquire that data—arrangements and contracts that don't exist, because the whole thing has been a handshake agreement since the start.
Around this time, Uber's spokespeople began publicly challenging Peduto.
March 2017
Uber pulled its self-driving cars from Pittsburgh's roads for three days after a wreck in Tempe, Arizona. Peduto said the move showed that "Uber has more at stake in this than just profit."
April and May 2017
Shit started to hit the fan in April, as Peduto said the company has a "moral obligation" to help the city and its community; Uber declined to help Pittsburgh win a "Smart Cities" grant from the federal government. Emails between Uber and the city of Pittsburgh that I obtained in October showed that the city had long banked on Uber's help on that application.
Uber successfully lobbied the Pennsylvania state legislature to get a law passed that allows it to charge customers for rides in its self-driving cars, which Peduto said was not what he had planned to have happen. Peduto told Politico that there was a "constant drumbeat of Uber not being a good partner," and he was framed as "one of the company's most vocal critics."
Sunday, the New York Times reported that Peduto "has stopped texting Mr. Kalanick," and also reported that Uber had not fulfilled its promise to hire candidates from the neighborhood surrounding its autonomous vehicle center.
*
The takeaway here for politicians is that Uber—nor any other major corporation—is not your friend. The company has shown time and time again that it will ignore regulations, lobby ferociously, promise the moon and stars, and then act as it always has: in whatever manner is best for Uber. Uber has always done this; it's long past time for local politicians to stop handing the keys to their cities to the company.