"Youth, Interrupted" is a series on trans teens in the United States whose lives have been dramatically disrupted by anti-trans "bathroom bills" and other political battles. Watch and read more from the series here.
Last month, I travelled across the country to meet three transgender teenagers whose lives were upturned by spitfire political debates around bathroom access. Today, Broadly is releasing the result of that journey. Youth, Interrupted is a three-part documentary series that intimately tells their stories, and also includes profiles and portraits of other cis and trans people affected by the ongoing political battle.
Our intention is to pivot the transgender "bathroom bill" debate away from red herring arguments about privacy and predators, and instead toward the truth: Anti-transgender legislation is an obvious violation of civil rights, and when these laws and policies are put in practice they severely disrupt the lives of trans kids and their families.
The bathroom argument has been burning for several years, but it became inflamed in early 2016, when North Carolina passed a discriminatory law called House Bill 2 (HB2)—legislation that required North Carolinians to use the bathroom that accords to the sex indicated on their birth certificate. Bills like HB2 are cropping up by the dozens in state legislatures across the nation.
The ACLU challenges policies and laws like these in court. In 2015, they sued on behalf of a transgender student named Gavin Grimm, who has since become a figurehead of transgender civil rights. Today, the issue is only getting worse. Early in 2017, the Department of Justice under Donald Trump rescinded the Obama administration's guidance to protect trans students, spurring the Supreme Court to drop Gavin's case—which means that there is still no formal protection for trans students at the federal level.
The separation of boys and girls is easy for adults to argue about at the dinner table, town hall meetings, or in court. But in classrooms and school hallways that span America, a generation of transgender children stands to lose everything.
In Delaware, I met a thirteen-year-old trans girl named Trinity who has been homeschooled since kindergarten because her school's administration refused to accept her as a girl. Trinity transitioned at 4 years old. Before that, she was despondent and depressed. Her mother DeShanna showed me photographs at their dinner table. It was late in the afternoon, and the low-hanging sun cast shadows over the empty face of a child with a shaved head.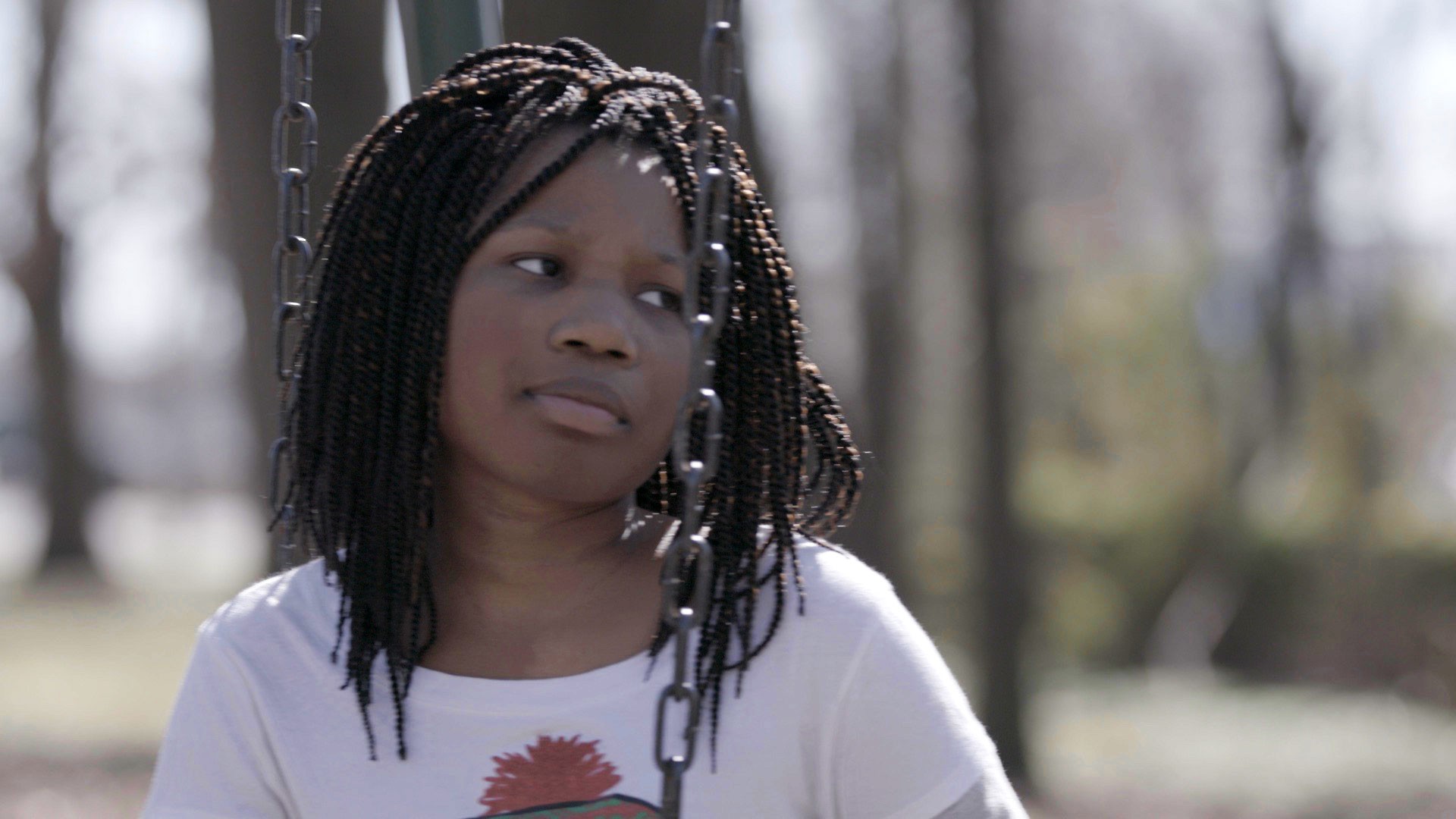 By that time in her young life, Trinity had stopped responding to her birth name. Her mother would call out, but Trinity would ignore her; she had receded into an internal world and spent days in silence. Transition breathed life back into DeShanna's daughter. By refusing to treat Trinity like a girl, the school system threatened to return Trinity to that dark and lonely place. But because DeShanna had to homeschool Trinity, she also had to quit her job, and their family subsequently fell into poverty.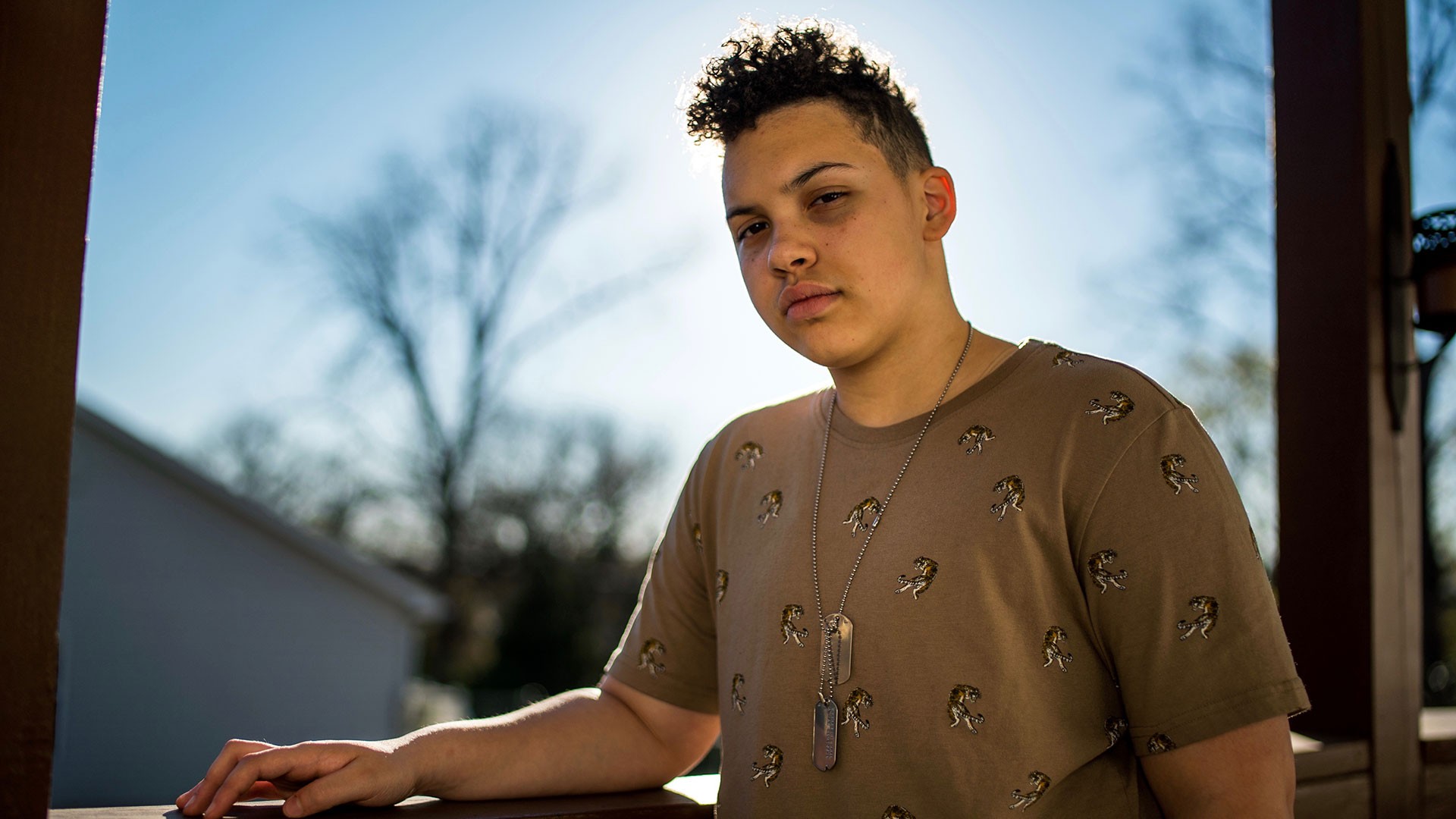 From Delaware, I flew to North Carolina, the hellmouth of anti-trans legislation. In Charlotte, a sixteen-year-old trans boy named Vinnie prepared to meet with his principal to discuss why he isn't allowed to use the boys' bathroom. Vinnie nearly lost his life during a long, painful struggle with gender dysphoria. Though his school touts itself as an inclusive, pro-LGBT facility, he and other trans students are fighting for an inclusive bathroom policy that doesn't segregate them from the rest of their classmates.
Finally, I traveled to rural Virginia to meet Gavin Grimm. In the parking lot outside a post office in Gloucester County, he told me that his boyhood was stolen from him.
Gavin transitioned during the summer before his sophomore year. Now he's about to graduate, and it appears that his adolescence was taken from him, too: Gavin has been in a legal battle with his school ever since he transitioned. On top of homework, puberty, and the awkward obstacles of adolescence, he has had to fight publicly for the right to use the bathroom. That fight started small, but in a few short years it become more important than he could have ever imagined.
Gavin is a funny, unassuming kid with a pet pig. He lives in a town where the behavior of vultures makes front page news and steeples pierce the horizon; it's easy to forget that he is the plaintiff in a landmark civil rights case that could dramatically impact the lives of trans people across the US.
In Delaware, North Carolina, and Virginia, I met three teens who are cruelly caricatured in anti-transgender legislation. They are beautiful, funny, brilliant young people who have had their lives interrupted by out-of-touch adults. The subjects in this series have witnessed firsthand the evil of well-intentioned ignorance. I saw it embodied most distinctly in a pastor in a small white chapel in southern Virginia. During our interview, Ralph Van Ness likened people like Gavin, Trinity, Vinnie, and me to criminals, offering our surrender to Christ as salvation.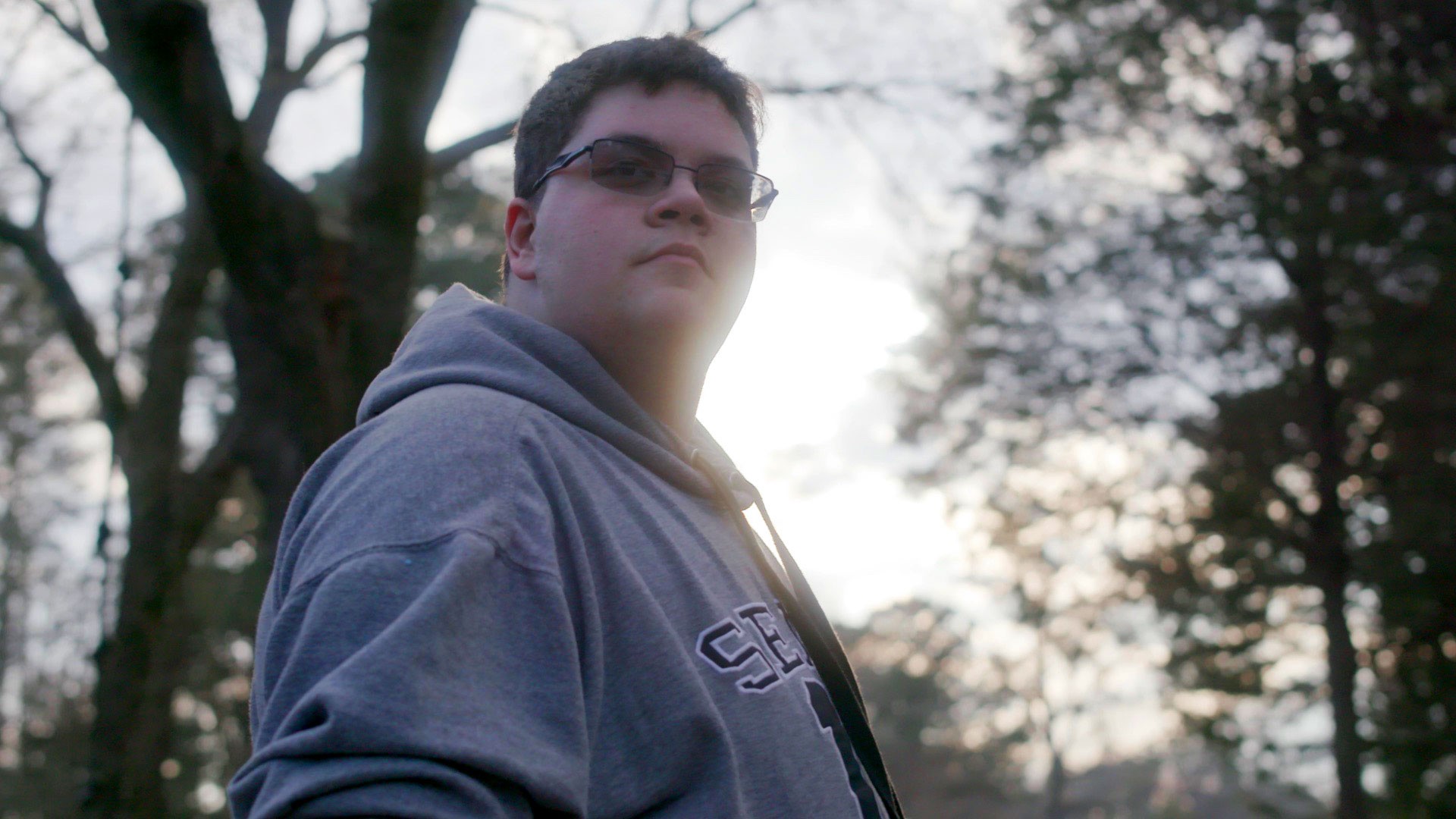 As her children dug up carrots in their garden, racing across the lawn with their hands in the air, DeShanna told me that she is still struggling to rise out of poverty. Vinnie continues to experience severe emotional distress due to discrimination, and his mother Jennifer has had to take days off work to support him as he tries to achieve equality at school. Gavin, the good-humored boy from the sticks, is their unlikely martyr.
One thing became clear to me on the road—you don't know what it is like to be a transgender teenager today unless you are one. For the first time in American history, trans kids are coming of age with the knowledge that their bodies are not prisons, that gender isn't stone. They have hope that I never had, but their lives are still threatened by out-of-touch authorities—their youth, interrupted.