(Photo via Flickr/Dark Dwarf)
What have you dip-shits been googling this year, then? I'm a good upstanding man of God, so the only things I ever google are "[actual dictionary definition of like one in every twenty words I type on a daily basis at my job typing words]" and "diego maradona photos looking mad?". Occasionally I'll just sit and google the word "adidas". That's about it. That's my google search history. Hey: I'm not a man of nuance and depths. Not everyone gets to be interesting.
You idiots, though, holy shit. Google has been watching, you know. You do not consider this, every time you google, but: Google is keeping tabs on us. I don't want to get too stoner-bringing-the-vibe-down-at-an-afterparty-by-talking-about-government-surveillance-while-holding-a-joint-so-long-it-goes-out-on-his-dirty-dirty-fingers about it, but, like, every single search string you've ever done gets logged somewhere. Google has vast mountains of data. Then they release it, at the end of each year, like they have done this week, giving us a portrait of who we are based on the questions we ask of the world.
Here are some of the best–worst questions asked in the UK, and their answers, to stop you from googling dumb shit all over next year, too.
---
WATCH: Desus and Mero Break Down the Keaton Jones Saga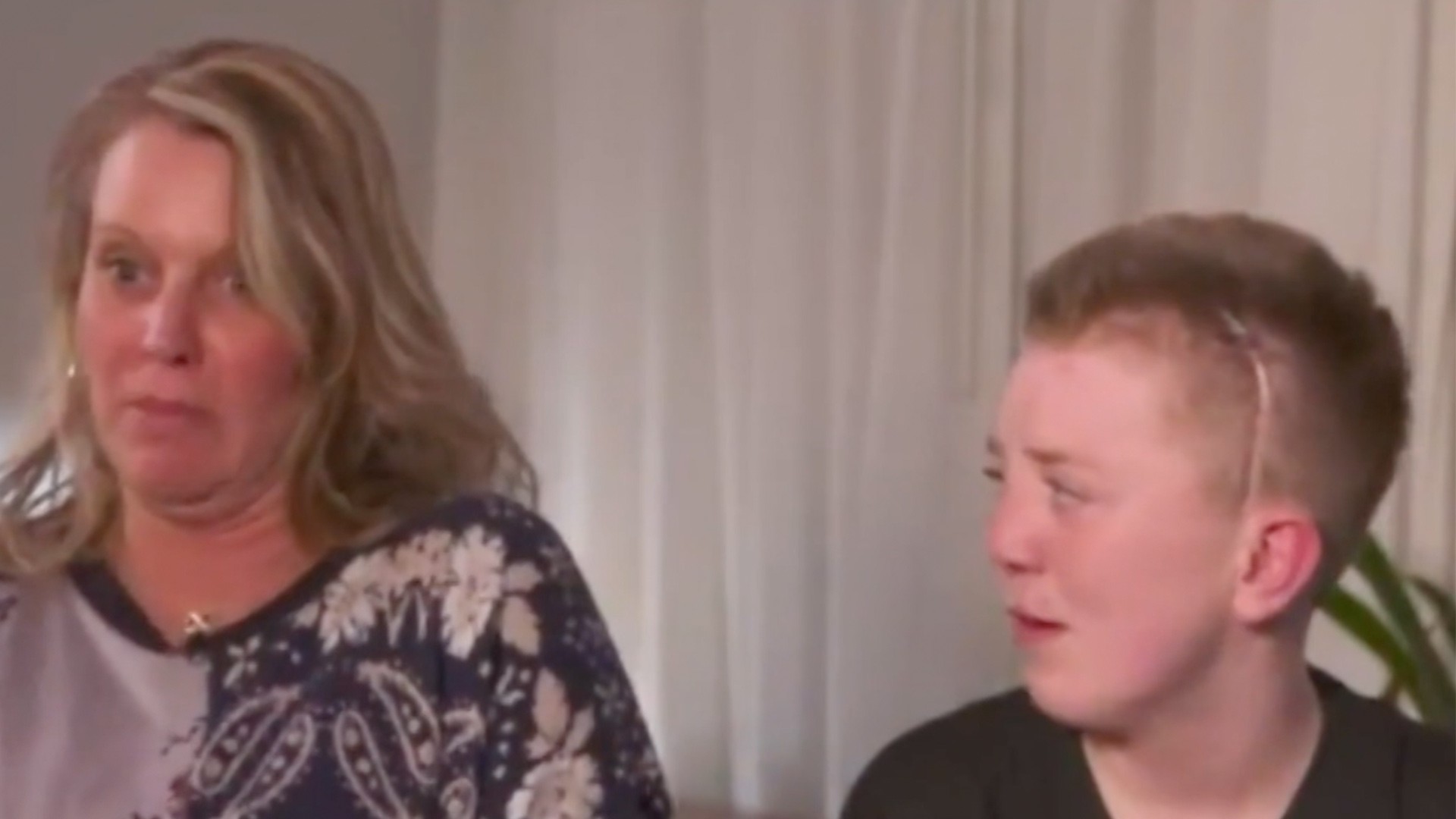 ---
HOW TO WATCH MAYWEATHER VS MCGREGOR?
Earlier this year Conor McGregor decided to take on the greatest defensive boxer of all time by just sort of bursting like a water main in front of him, just sort of psychotically flexing, Conor McGregor essentially trying to outbox Floyd Mayweather without throwing a punch, just pointing to his own head a lot while standing ever-so-slightly too close to a microphone and yelling "FOOKIN". Conor McGregor, in the weeks leading up to the Mayweather fight, sort of had the energy and demeanour of a phonebook being ripped in half, and then he got in the ring and was physically outclassed in every possible way and lost. Remember that? Remember how we had the biggest circus of all time, just this year?
Anyway, this question is good because it's not actually asking, "How do I watch Mayweather vs. McGregor?" It's asking, "How do I watch Mayweather vs. McGregor… for free?" This was hyped as the greatest show on Earth, millions of people tuning in from every country, in every time zone – but still… you still couldn't quite be arsed to pay for it.
Ah, I'm afraid Your Brother – Your Brother has just watched all of Peaky Blinders in one two-weekend mega session, and now uses pomade in his hair and says "bloody" a lot – Your Brother wants to talk this Christmas about "bitcoin", and your dad does too because he's heard it's an investment opportunity, and so now everyone around your Christmas table wants to talk about one of the most volatile investments ever in history simply because the bubble has come to a head just before the inevitable pop, and essentially – as best I can tell – this is like when the Dutch went mad on buying and selling tulips again, only instead of tulips it's Bitcoin, and instead of the Dutch it's just nerds, and yes some people who a great many years ago showed a great amount of faith in cryptocurrency will make out of here with a fantastic amount of money, but you don't get to now. You don't get to. Honestly: it is cheaper and more energy-efficient for you to not know what Bitcoin is right now. If you're asking in 2017, the information is not going to help you.
An exit poll is a poll taken of people after they "exit" the "poll"-ing booth, and honestly, we really don't know anything about the democratic process we all participate in, do we? I know I don't. I just share Jeremy Corbyn memes and call Tories "nonces".
This is very much, though, like when everyone googled "Hang On Lads, What's Brexit?" the day after Brexit. Not advocating for our right to vote be taken away or anything – it's muddy water to start wading into, there, isn't it; nobody on the right side of history ever says that – but. You know. I'm just saying maybe voters don't have a fucking clue what is going on and should absolutely never be trusted.
I dunno about you but I have this cute habit where I spend the last hour of the day and the first hour of the day and quite a lot of ten-minute slots throughout the day where I just scroll endlessly through the Instagram Discover page looking at things I absolutely hate. And it seems to be the last place on the internet that is completely resistant to me pushing personal information into it to get tailored content out: my Instagram Discover is all weird make-up tutorials that for some reason always involve floss, and rapid hand-movement cooking tutorials that always end up doing something vile with a hotdog sausage, or unfunny sketches from US-based meme accounts. Yesterday I watched a silent video where someone made a rug out of an old T-shirt. It was the worst rug I've ever seen in my life. Did I watch the video to the end? I watched the video to the end. So whomst is the real dickhead, here? (The real dickhead is me.)
Anyway, one of the things the kids like now is slime. There's all these photos of slime being made, and squelched. Hands attached to unseen limbs slowly knead and tear at slime. Watch as a wad of glitter sinks into the slime. Look how this knife cuts through slime. When we invented the internet, all those years ago, did we ever imagine it would end up like this? I thought we'd have robot porn by now. Instead, I'm googling how much glue and Borax to mix together to turn me into a slime vlogger billionaire.
The three most-searched women in the UK this year were Meghan Markle, Tara Palmer-Tomkinson and Shannon Matthews. I mean, extrapolating that data, the only way to be a notable woman in 2018 is to marry a prince, full-on die or kidnap your own daughter, for some reason, ten years ago.
I mean, it wasn't that much better for the most-searched men, to be honest: Jack Maynard, the I'm a Celebrity sex bastard, was just beaten out by Charlie Gard, a tragic baby. Bruce Forsyth did pretty well out of dying, seeing as he was older than all of history. I don't know what we can learn about ourselves from this. It feels like alive people really need to do better in 2k18.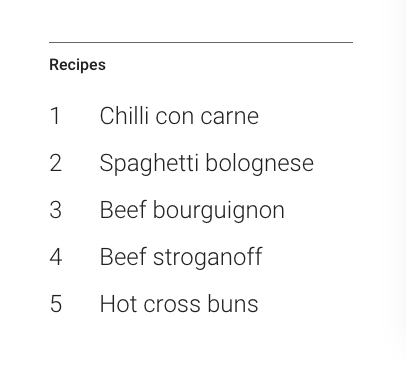 THE FOUR MOST GOOGLED RECIPES IN THE UK, IN BIG, BIG 2017, WERE BEEF, BEEF, BEEF, BEEF AND BUNS. WHO SAYS WE HAVE NO FOOD CULTURE.
MOST PLAYED SONG – 'SHAPE OF YOU'
If you play out the possibilities across infinite universes and infinite timelines, there is literally no other outcome for Ed Sheeran's life beyond "your mate-from-school's harmless brother who is always very cheerful to you when he has to clear the table you're drinking at in the pub". That's it. That's all he is. Your mum likes him, but "wishes he didn't have those silly tattoos". Your dad tried to get him a job at his place but he did something so wrong with a socket wrench during orientation that they had to send him home. He wanted to be a veterinary nurse at some point but he didn't get the grades. "Has Ed got a girlfriend," your mum asks, watching him walk home in the cold, wrapped in a slightly-too-small Superdry coat. "He's a sweet soul, isn't he." Ed doesn't have a girlfriend, no. He does have a decorative sword and a pro-level gaming headset for his PS4. That is how Ed Sheeran ended out in every universe and every reality apart from ours. In ours we made him one of the top three most famous pop stars on the planet. Hey: I'm not going to pretend Shape of You didn't somehow end up on my Spotify 100 playlist twice (twice!), because it's a perky little pop banger. But come on. What is wrong with us?
HOW TO MAKE A FIDGET SPINNER
When I was a kid, Blue Peter very famously did the Tracy Island make, in which Anthea Turner elaborately assembled a spectacular recreation of the Thunderbirds base-cum-home out of newspaper and decorative sand and cardboard and paint. It was one of the most iconic moments in BP history, and the island she made looked sick. I came home from school once and my dad had tried to do the same thing, sans instructions, and had – for reasons still unknown – PVA glued an old orange sack to the rocks around the island to give the appearance of texture. It was – and I understand this was an act of love – really shit. I really would've preferred either to have the official toy island, like literally all my mates had, or nothing at all. Instead, I had to fly Thunderbird 2 into a slowly expanding mess of painted orange sack for, like, an entire year of my life. "That's good, isn't it, Joel?" my dad would say. "That Tracy Island?" No.
So what I'm saying is: like, I acknowledge money is tight these days. I know we can't indulge children their every whim. A lot of people live, in this country, in very real, very stark poverty. But I'm looking on eBay here and a fidget spinner costs 99p. Get that instead. Don't make a fidget spinner. That is not going to be a good fidget spinner.
WHAT HAVE WE LEARNED FOR 2018 AND HOW CAN WE, COLLECTIVELY, BE BETTER PEOPLE MOVING FORWARD INTO A WONDERFUL AND UNEXPECTED FUTURE?
Don't make things, don't pay for fights, you're never going to be a Bitcoin millionaire, try not to die, eat less red meat, we really all need to learn what elections are before we keep voting in them. Bye.