Rei Watanabe
Douglas McCauley, a marine biologist at UC Santa Barbara, has been drawn to the ocean for as long as he can remember.
"In LA, where I grew up, you look one way and it's concrete skyscrapers, then you look the other way, and there's this giant wild playground" of the Pacific Ocean, he told me over the phone. "It was a natural attraction from an early age to get in it, understand it, eat from it, play in it, and eventually 'science' in it."
As a teenager, McCauley got his sea legs as a deckhand on fishing boats based at the Port of Los Angeles, filleting fish for 50 cents apiece. Though he ultimately shifted to a scientific track, earning a PhD in biology from Stanford University, he still identifies with the perspective of fisheries.
"We want to protect biodiversity out in the ocean, but we also want to protect livelihoods," he said. "A lot of the time, those things can be one and the same if you think over longer-term time horizons."
From McCauley's point-of-view, one of the best ways to strike a sustainable balance between various ocean interests is to keep marine science up to speed with cutting-edge technologies that can better inform policy. "I realized that I was just not getting enough of the picture, or solving enough of these problems, using traditional tools," he said. That prompted him to pursue interdisciplinary projects in the tech sphere.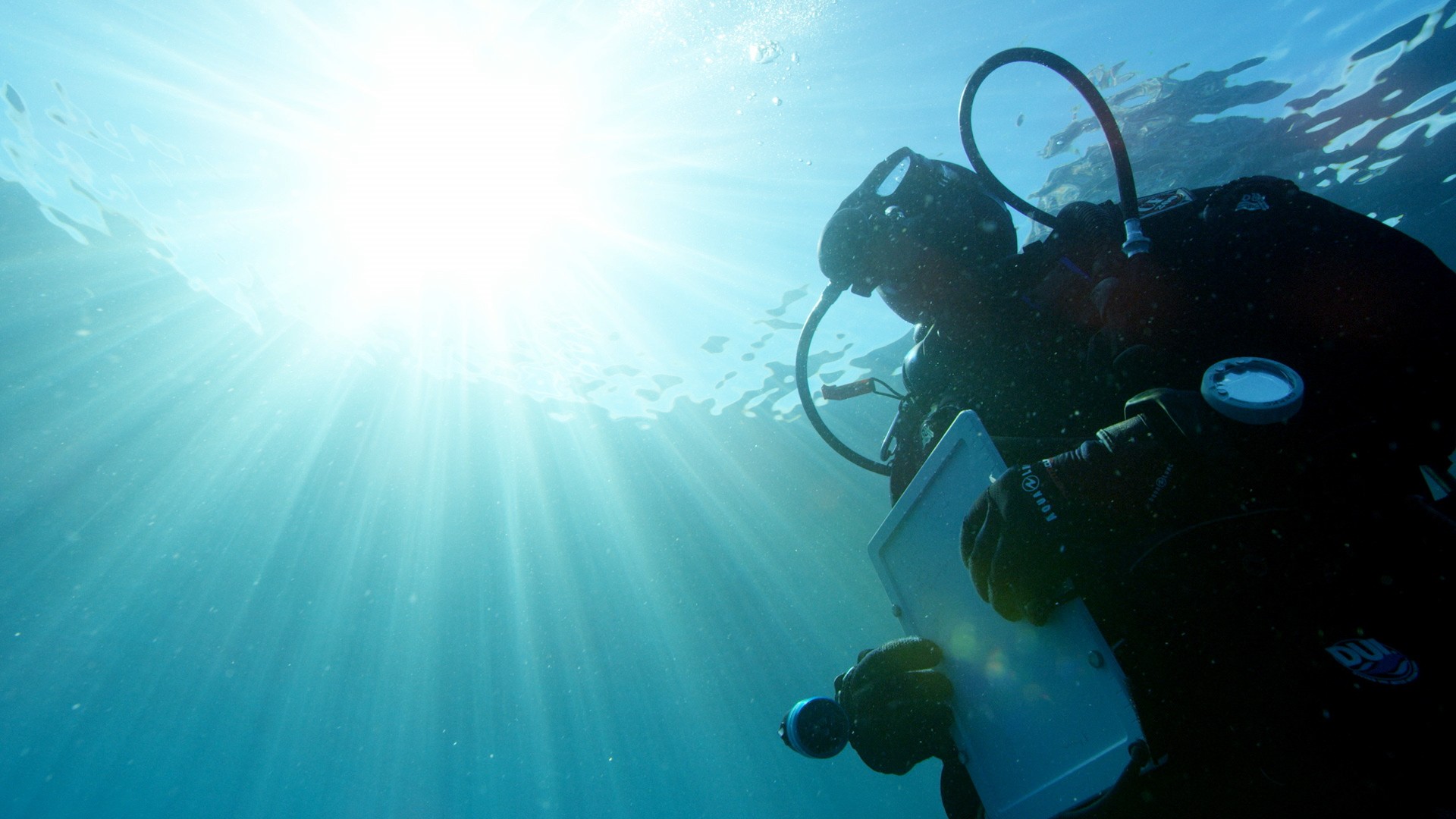 Along with his colleagues at the Benioff Ocean Initiative (BOI)—a UCSB-based collaboration between marine biologists, tech innovators, and citizen scientists—McCauley has helped develop numerous platforms to monitor threats to marine ecosystems.
One example is Global Fishing Watch, an interactive global map that tracks fishing vessels via onboard automatic identification systems (AIS) signals. Launched as a joint project between Oceana, SkyTruth, and Google, the service enables anyone to keep tabs on commercial fishing vessels across the world. McCauley, a research partner on Global Fishing Watch, led a study in Science that outlined how this approach could mitigate overfishing, illegal fishing, and other dangers to vulnerable marine species.
GIF: Global Fishing Watch
In the same vein, his team has submitted a fishing watchdog app to the Wendy Schmidt XPRIZE for Ocean Health. They've also adapted these global mapping techniques to monitor emerging ocean industries, such as seabed mining. The webtool Deep Sea Mining Watch, developed by the Benioff Ocean Initiative and SkyTruth, exposes the immense stretches of seabed, much of which has never been explored, that are now being considered for resource extraction.
Read More: Watch the Advent of Deep Sea Mining Unfold With this Big Data Tool
This panoptic view of ocean activity can be further bolstered with drones, aquatic robots, and virtual reality experiences, McCauley said, which could help the public make meaningful connections with marine life.
"If I could take every congressperson out for a dive with a blue whale, they would get it immediately," he told me. Since such a congressional field trip is unlikely, VR encounters with the spectacular inhabitants of the ocean is the next best option, though McCauley emphasizes that these tools should be a supplement to real ocean exploration, not a replacement of it. There is no substitute for the thrill of being immersed in a wild marine environment, he said.
McCauley had this in mind recently, while swimming with his kindergarten-age son in the same Hawaiian reefs he studied during his graduate research. "He's bobbing around with every bit of styrofoam strapped to him," he said, "and he's just totally amazed with this system. He loves it as much as I do."
"But I'm also aware that in a short period of time, that very reef has bleached, and half of it is not alive anymore," McCauley continued. "In one generation, I'm passing on an ecosystem that's half-dead. That's unacceptable. That can't be the legacy that any of us leave to our kids."
In spite of these bad omens, and the daunting challenges facing the future of the oceans, McCauley feels we are in an age of enormous opportunity for engaging people with marine wildlife in new ways, and energizing them to advocate for reducing pressures on ocean biodiversity.
"We have to make sure that what we're doing in ocean science isn't just an obituary that's being written with increasingly high resolution," he said. "I'm excited for the future of marine science, because it seems like younger generations are realizing that part of their job description is about finding new technologies, insights, and ways to use science to make a difference. That comes at a time when problems are greater than ever before."
Humans of the Year is a series about the people building a better future for everyone. Follow along here .