Last week, California Gov. Jerry Brown declared a state of emergency amid a growing outbreak of Hepatitis A, a highly contagious virus that affects the liver. In San Diego, where more than 500 cases have been reported, the virus has already killed 19 people.
"I've been a nurse here for 25 years," said Paulina Bobenrieth, who works for San Diego County's public health department. "And this is an unprecedented outbreak."
The outbreak isn't unprecedented because of the virus itself but because of the people it has affected: illicit drug users and the homeless. Hepatitis A spreads by fecal matter — even in microscopic amounts — so those who lack access to proper sanitation are the most at risk.
That's why Bobenrieth and other county nurses have been traveling around San Diego, along with police officers and local outreach groups, hoping to prepare the city's homeless community.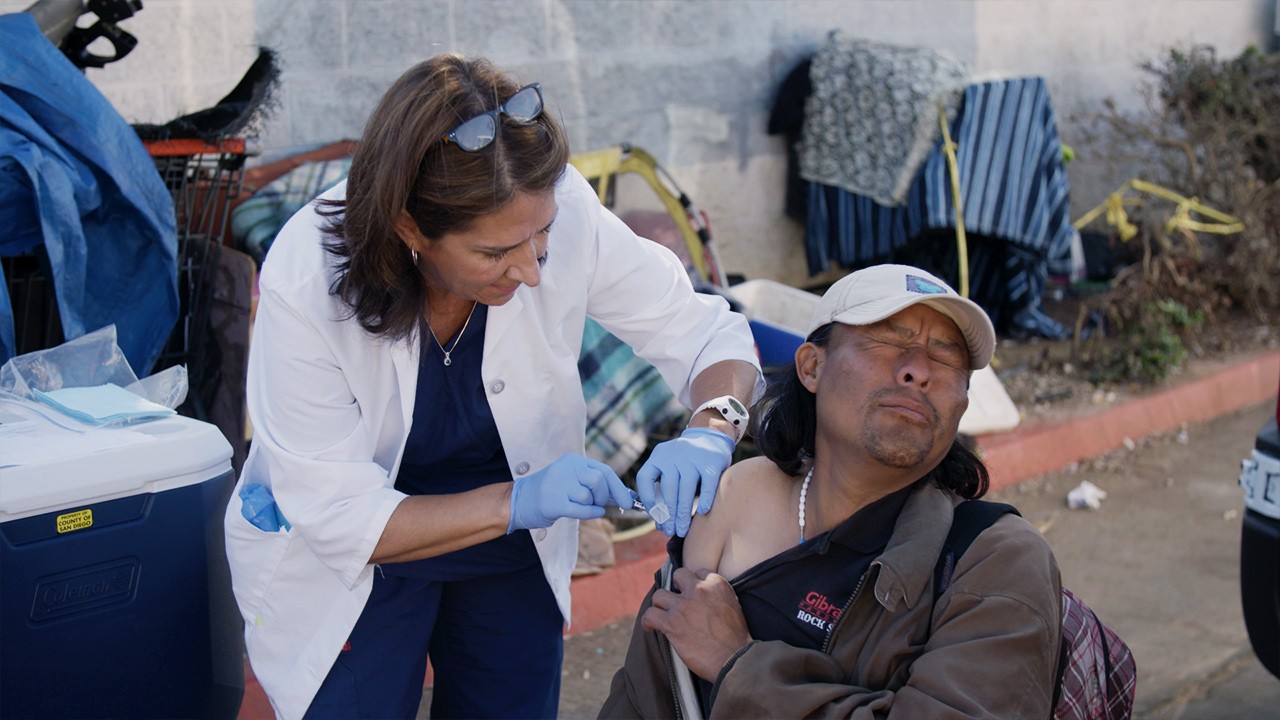 But for all their efforts, the number of cases of Hepatitis A continues to rise. Even as city and county officials scramble to stop the spread of the virus — bleaching the streets, installing bathrooms and portable handwashing stations — the outbreak is also forcing them to confront the larger issue of homelessness, which may have led to the outbreak in the first place.
This segment originally aired Oct. 12, 2017, on VICE News Tonight on HBO.