The Valley of the Gods in Bears Ears National Monument Photo by Katherine Frey/The Washington Post via Getty
Dismay. Anger. Surprise. Those are just some of the reactions from Native Americans across the US after President Donald Trump announced Monday he would slash the size of two national monuments that tribes had fought to have established.
Bears Ears National Monument, which currently encompasses 1,351,849 acres in southeastern Utah, will be decreased by 85 percent; some 1,148,000 acres will be removed from the monument. Grand Staircase-Escalante National Monument, established by Bill Clinton in 1996, was reduced by 896,000 acres. Bears Ears will be broken two much smaller monuments, Shash Jáa (129,980 acres) and Indian Creek (71,896 acres), while Grand Staircase-Escalante would be split into three—Grand Staircase (209,993 acres), Kaiparowits (551,034 acres), and Escalante Canyon (242,836 acres). Altogether, Trump's action removes 2 million acres from the extra protection that comes with monument status. Environmental groups and tribes are already protesting and suing the Trump administration over the action, which many assume will lead to formerly protected lands being mined and drilled for oil.
Bears Ears holds great cultural significance to the Navajo and Hopi tribes, as well as the Zuni Pueblo, the Ute Mountain Ute, and the Southern Ute tribes, all of whom worked for the monument's establishment in December 2016 by Barack Obama.
Most Native Americans are appalled at the action. Kenneth Maryboy, president of the Mexican Water Chapter (roughly equivalent to a county government) of Navajo Nation, said that Bears Ears is a key part of Navajo culture. "It's a legacy that was left here for us," Maryboy told me. "Chief Manuelito was born there. There are places where people go to pray." It's also tied to accounts of Navajo lore.
"As a Nisenan/Washo/Navajo woman I am continually sickened by the erasure, appropriation, destruction, and exploitation of not only Mother Earth but of our sacred sites," said noted jewelry artist Liz Wallace, who currently lives in Santa Fe. "Our ancestors rest there, and unless this administration would drill in Arlington Cemetery if oil was discovered there, leave our sacred lands alone."
Others were alarmed by Trump's rhetoric in a Salt Lake City speech in which he referred to the land containing a "bounty."
"The national monument land reduction of Bears Ears and Grand Escalante negatively impacts all Americans," Arizona state senator Jamescita Peshlakai, a Navajo. "It allows freedom of access to natural resources that President Trump referred to as a 'bounty.' Although some Native Americans stood beside Trump, they will be more decimated than those that see their homelands behind entry fee stations and in federal control for preservation."
"President Trump started his press conference citing religious freedom and the right of the people to their land," said Peshlakai's daughter, Jaime Lynn Butler, a youth plaintiff in the climate change class action lawsuit. "Then he referenced the bounty and natural resources of southern Utah. Who are these 'people' he refers to? Indigenous people first inhabited these areas, and they are aboriginal lands. Whose religious freedoms have the right to be protected?"
---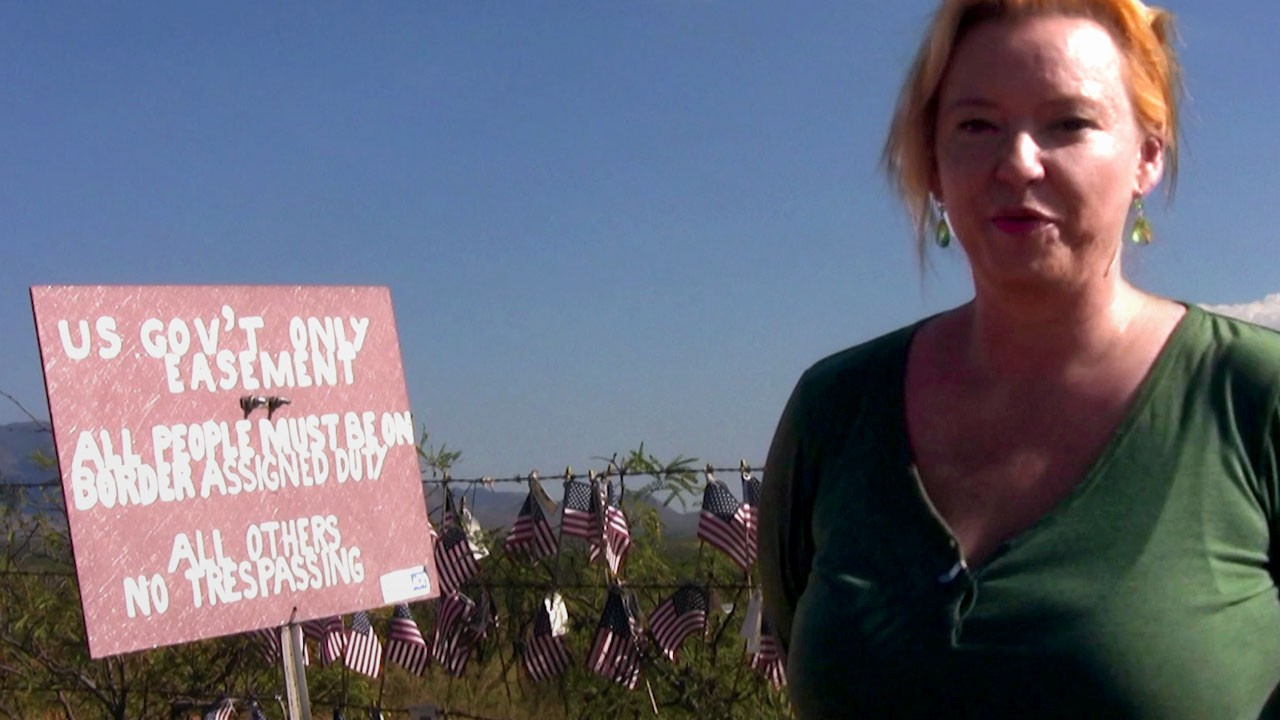 ---
Natalie Landreth, a staff attorney for the Native American Rights Fund, which represents four of the five tribes that pushed for Bears Ears, tied in this recent executive action with pro-pipeline decisions and a revocation of an executive order that allowed tribes on Alaska's Bering Sea to have a say in land management decisions. "These are a lot of actions directed against Indian tribes specifically," she said. "People need to call it out for what it is."
But some Natives applauded Trump's move. San Juan County commissioner Rebecca Benally, a Navajo, said in a statement issued by the US Department of the Interior that she was "thankful" for the action to remove most of the monument. The southeastern Utah county of 16,000 currently has a 31 percent poverty rate and median household income is nearly 24 percent lower than the national average, according to the Census. The county is nearly 50 percent Native, and many residents have been opposed to the monument status for years, saying that their livelihoods would be wiped out or severely impacted by restrictions on cattle ranching, mining, and logging.
In a video statement from December 2016—shortly after Obama's Bears Ears action—Benally, a Democrat, said that the monument decision was "another federal overreach with empty promises," and that her constituents did not want the monument. She also said that Native people were barred from entering the monuments to gather traditional cultural materials such as medicinal herbs. Benally also noted that Grandma Betty Jones, a traditional Navajo elder, cried when she was told what the government planned to do.
Jones's niece, Mary Benally (no relation to Rebecca), refutes that sentiment. "As far as I'm concerned, my aunt is misinformed by her children and her grandchildren," she told me. Many Navajo elders have limited—or no—English proficiency. "People are confused because somebody is giving them a different message than what we're trying to do," said Mary. "It's really difficult to interpret when you don't understand English or speak English." (Rebecca Benally did not return numerous phone calls or texts asking for comment.)
Ed Singer, a Navajo who lives in Cameron, Arizona, on the Navajo Reservation, told me that Benally does not truly represent her constituency's wishes. "She doesn't talk to any media except those whose opinions she likes," said Singer, an artist and Navajo language interpreter who's worked with the EPA and other federal agencies. "One of the reasons non-Indians in the area are opposed to the monuments is because they want to go back to ransacking the area for artifacts," Singer added, referring to the 2009 indictment of more than 20 residents, including some prominent members of Blanding, Utah, who were convicted of federal charges resulting from years of stealing and selling more than 40,000 cultural and religious artifacts from the lands that became Bears Ears.
"Increased looting of the estimated 100,000-plus structures, sites and objects within every reach of the monument dictated the need for protections in the form of a monument designation," said the Native American Rights Fund in a statement announcing that the group was suing to protect Bears Ears. Indeed, many significant cultural sites have been left out of the extra protection monument status provides.
Representatives of Utah Diné Bikéyah, an advocacy group, also disagree with Benally. "There were about seven or eight Native Americans standing with Trump on stage Monday," said Gavin Noyes, executive director of Utah Diné Bikéyah. "It's the same exact people that have been fighting this for the last two years." Noyes told me that some 98 percent of all Navajos in San Juan County approved the monument's creation.
Shaun Chapoose, a Ute Indian Tribe Business Committee member, stated at a press conference held by Utah Diné Bikéyah, "If it's a fight they want, it's a fight they are going to get. They declared war on us today. When it's all said and done, just remember this didn't have to happen. You (the Utah delegation) could have honored our request to protect our heritage."
Like other Natives across the western US, Singer also feels that this action is another attempt to revive the moribund coal industry as well as try to reopen a now-closed uranium mine just outside the current monument's borders.
"It's a fight to the bitter end to protect [the monument]," said Landreth, a member of the Chickasaw Nation.
NARF, along with Earth Justice, the Wilderness Society, the Natural Resources Defense Council, the Sierra Club, and several other groups, filed lawsuits almost immediately after Trump's announcement. Although the groups differ on who they represent—for example, Earth Justice's main concern is conservation, while NARF's is the defense of Native rights—they all agree on the legal aspects.
"No president has ever revoked and replaced a national monument before because it is not legal to do so," the statement from the Native American Rights Fund said. "Only Congress may alter a monument."
Peshlakai has a solution to monument reductions. "In 1924, the Peshlakais and other families were forced out of their homeland when Wupatki National Monument was designated a national monument by President Calvin Coolidge," said Peshlakai. "If [Wupatki] is ever reduced as a national monument, it needs to be returned to the indigenous people that were forced out at gunpoint. The same goes for any and all national monuments," including the Grand Canyon—and by extrapolation, Bears Ears.
Singer concluded, "Rescinding Bears Ears is the most egregious crime they could commit."
"We get one Mother Earth; once we've lost that, it's gone," said Maryboy.