Getty Images
Stephen Miller needs a new phone number.
The architect of Donald Trump's "zero tolerance" policy, responsible for the screams of some 2,300 immigrant children snatched from their parents on the border, was doxed Wednesday, his cell number published by Gizmodo Media Group's news and politics site Splinter.
The report, titled "Here's Stephen Miller's Cell Phone Number, If You Need It," rationalized publishing the information by citing Miller's boss, Trump, who during the 2016 campaign purposely gave out the numbers of Republican presidential candidate Lindsey Graham and Univision anchor Jorge Ramos.
Hundreds of Twitter accounts subsequently shared the number, starting with Splinter's own reporters and editors. The information was widely retweeted, with some users changing their display names to Miller's cell.
Twitter responded by locking various accounts because the company forbids anyone to "publish any private information for public and private figures alike, which includes phone numbers."
Twitter even temporarily blocked accounts that shared the link to Splinter's story.
The site later announced it was no longer blocking accounts because Miller's cell was "no longer a valid number," suggesting the White House aide had indeed received calls and texts from people expressing their views on his policy.
Splinter's protest was not the only one linked to the immigration controversy.
Data artist Sam Lavigne earlier this week published a database on GitHub containing the personal details of more than 1,500 Immigration and Customs Enforcement (ICE) employees using information scraped from LinkedIn. Using Lavigne's work, another protester created a Twitter bot to automatically spew out that database.
READ: Trump just signed an order to stop his own policy on family separation
GitHub, Medium and Twitter all quickly moved to remove the content from their platforms, citing breaches in community guidelines, although the gesture did little to curb the sharing of the ICE database.
The purging of personal information came against a backdrop of near-universal condemnation of Trump's border policy in Silicon Valley (and elsewhere), most notably from Twitter CEO Jack Dorsey, who had called on his followers to "Do everything it takes to #KeepFamilesTogether."
Dorsey earlier shared the ProPublica story featuring an audio recording of young children from inside a protection facility crying and begging for their parents.
Twitter's quick actions are likely to fuel its critics — the company has often in the past been attacked for arbitrarily imposing its rules for the benefit of those in power, while failing to curb the harassment of women and minorities.
"Silicon Valley has long had to fight to find the fine line between what is morally correct and what they are legally obliged to do," Andy Barr, a social media expert, told VICE News. "Social media is increasingly becoming the moral barometer that seems to impact real-life government decisions, but does it really reflect the wider public opinion?"
READ: Even Republican governors are refusing to send National Guard troops to the border now
Splinter's News Editor Katherine Krueger was clear in citing Twitter's apparent double standard, noting the level of hate-filled tweets that remain on the site.
"For the moment, it seems Jack Dorsey is much more interested in placating conservative users, who've long claimed the platform is biased against them," Krueger said, before listing a number of tweets to highlight the racist and misogynistic content that remains unchecked.
But technology journalist and author Charles Arthur, who had his personal number shared by hackers in 2011, disagreed, arguing in his Overspill newsletter Thursday: "Putting Miller's number online isn't journalism — it doesn't belong on a mainstream news site. Sure, Miller is a jerk. But this is harassment, not journalism."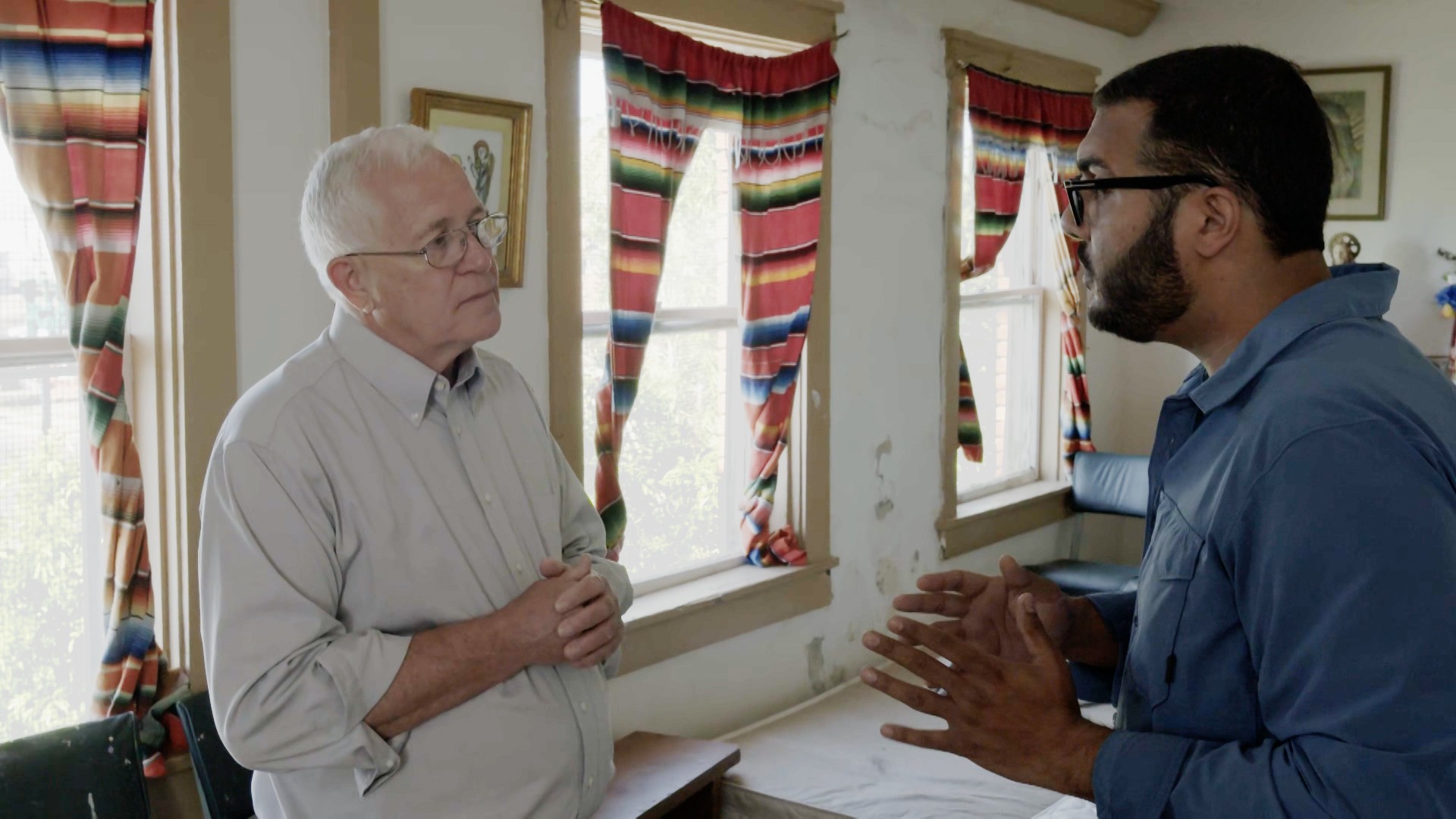 Cover image: Stephen Miller, White House senior adviser for policy, looks at his phone before a meeting with House and Senate legislators in the Roosevelt Room of the White House in Washington, DC on Thursday, Feb. 02, 2017. (Jabin Botsford/The Washington Post via Getty Images)