India is in the grip of a cash crisis following the government's shocking decision to replace high-denomination banknotes last week.
The move, designed to flush out counterfeit currency and hidden cash, was announced on Nov. 8. Since then, widespread confusion has gripped the country, as people queue for hours at banks, post offices and ATMs to exchange, withdraw and deposit cash.
The government dropped its bombshell on Tuesday, announcing that all existing 500- and 1,000-rupee notes ($7.50 and $15 respectively) would be immediately withdrawn from circulation and replaced with a new series of bills. There are 22 billion of the now-banned notes in the country — a whopping 86 percent all of currency in circulation in India.
This segment originally aired Nov. 16, 2016, on VICE News Tonight on HBO.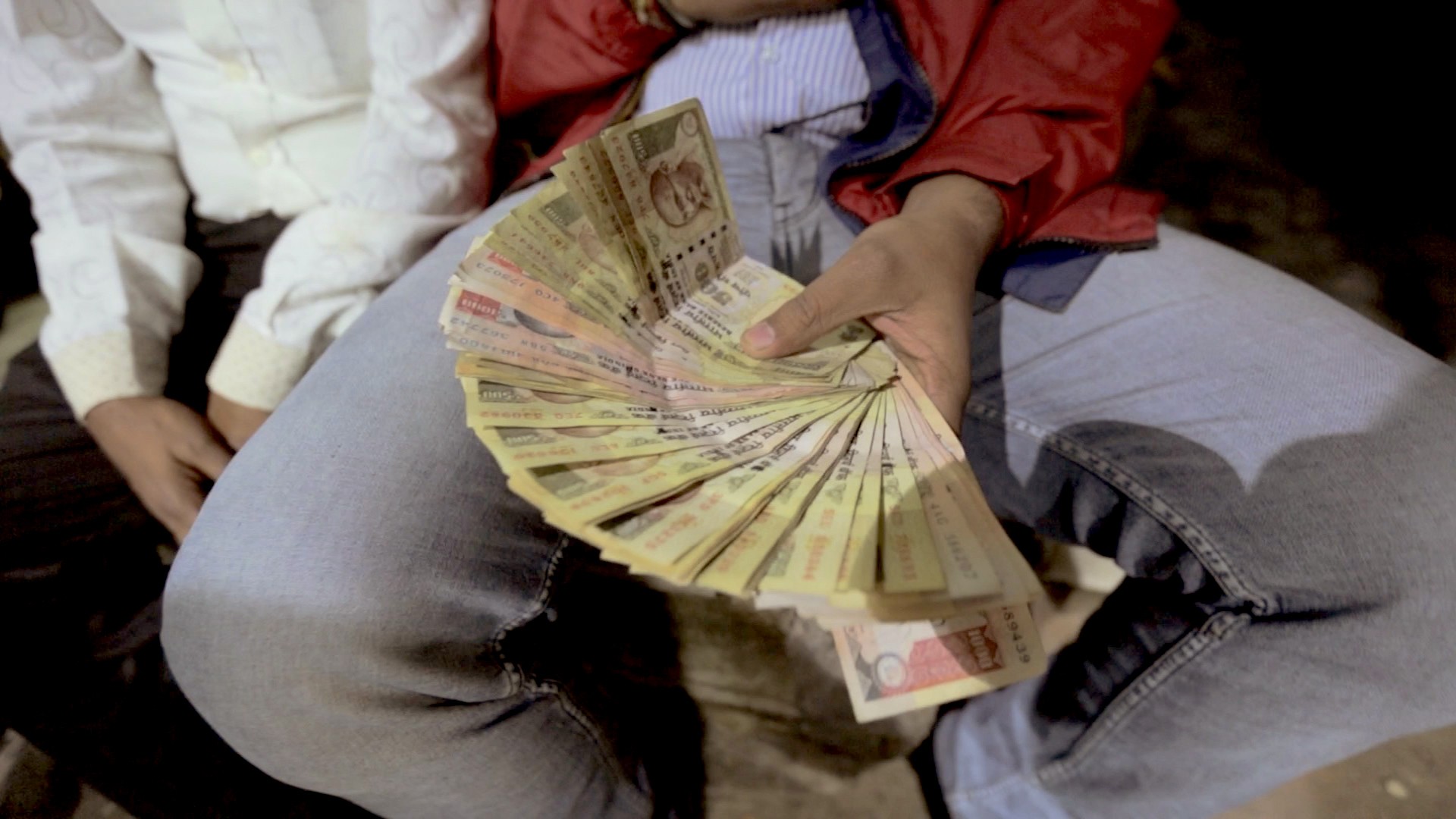 Mohan Guruswamy, Chairman of the centre for Policy Alternatives in New Delhi, told VICE News that the government hopes this move will free up access to the black economy. The existence of this parallel system means that a large portion of the economy goes untaxed. "The estimates vary from 30 percent of GDP to 75 percent of GDP… That money is sloshing around the economy and the cash part is what the government is after."
But in an economy that relies heavily on cash transactions, the move has caused major problems that have been further exacerbated by poor planning. "I am appalled by the lack of preparation," said MP Subramanian Swamy, a top aide to Prime Minister Narendra Modi.
The new notes, for example, are slightly smaller than existing ones and thus don't work with an estimated 200,000 ATMs currently in operation across the country. Finance Minister Arun Jaitley said that it would take two to three weeks to re-calibrate the machines, according to the Financial Times.
The government said on Sunday that banks had received 3 trillion rupees ($44 billion) of large-denomination notes since the move was announced. Banks remained open throughout the weekend, and withdrawal limits were removed.
On Monday, in a renewed effort to ease the cash crisis, the government said it will install new micro cash machines across the country. Banks have also been asked to waive transaction charges on debit and credit cards.
Guruswamy argues that the government should be focusing on the people who take money abroad — including politicians. "Instead they've gone after the small fish — the wholesaler, the farmer who doesn't have access to banking and keeps money at home."
Modi has asked for more time to fix the problem, saying that in the long run it will be good for poor people in India. "I am really pained by the inconvenience and that is why I am working tirelessly to help people overcome this situation," Modi said at rally on Sunday. "I will never let anyone loot money that belongs to India's poor."
Despite Modi's assurance, Guruswamy is skeptical: 'The Prime Minister says that the poor are sleeping happily while the rich are sleepless. I say it's the other way around."