The Toronto Raptors will host their inaugural You Can Play Night when they take on the Detroit Pistons at the Air Canada Centre on Wednesday. In tandem with the You Can Play Project—founded to combat homophobia in sports and to ensure safety and inclusion in sports for LGBTQ athletes, coaches, and fans—the event, the first of its kind in NBA history, will aim to promote equality, respect, and inclusion in the basketball community for LGBTQ people.
Maple Leaf Sports & Entertainment previously hosted these nights at Toronto Maple Leafs and Toronto FC games. Extending the idea to the Raptors, who have put a strong emphasis on equality and diversity on multiple fronts, is a natural progression. For those in the organization, it represents an opportunity to extend those values further while also paying the opportunities sports have provided them forward to more and more people.
"I think it's a reflection of MLSE and the Raptors' values, which are clear that the inclusion of everybody is what we all value," Raptors general manager Bobby Webster told VICE Sports. "And specifically as it relates to sports, I think we've all been positively affected by sports and basketball in general, so opening that up to as wide a range as possible is good."
This is not a decision made at the top and the top alone, either. The Raptors' roster will be involved, before the game and throughout the night. As one of the most diverse rosters and front offices in the NBA from the perspective of people and their perspective and experiences, it stands to reason the team would be accepting of diversity on all fronts.
"I think it's great," says Raptors forward C.J. Miles. "I don't think anyone should be treated different because [of who] they are. I think the world is a beautiful place, and it's beautiful because of the differences, because of the different things, and different beliefs. We all, I think, come down to wanna be good people, wanna treat people well, and wanna live in harmony. But ignorance and arrogance is not gonna get us anywhere.
"So continuing to take the right steps and doing things like this, to be able to show support for people, whether it's race, sexuality, mental illness, whatever it is, I don't think it has anything to do with what's inside your soul. That's what I think people should be judged off of, is their actions. Not the way they look or where they come from or things they can't control."
Other teams have hosted Pride nights, to be clear, but on paper this looks like the most immersive and ambitious LGBTQ event in the NBA yet. Members of the You Can Play project will be in attendance, and a team from Egale Youth OUTreach, a local LGBTQ sports league, will attend the game and have the opportunity to watch shootaround beforehand. Rainbow flags will be integrated into the national anthems, and there will be in-game recognition of You Can Play and LGBTQ awareness in general, including a jersey presentation and a PSA from Raptors players. Merchandise will be available and a portion of money made off ticket sales from the team site will be donated to You Can Play.
---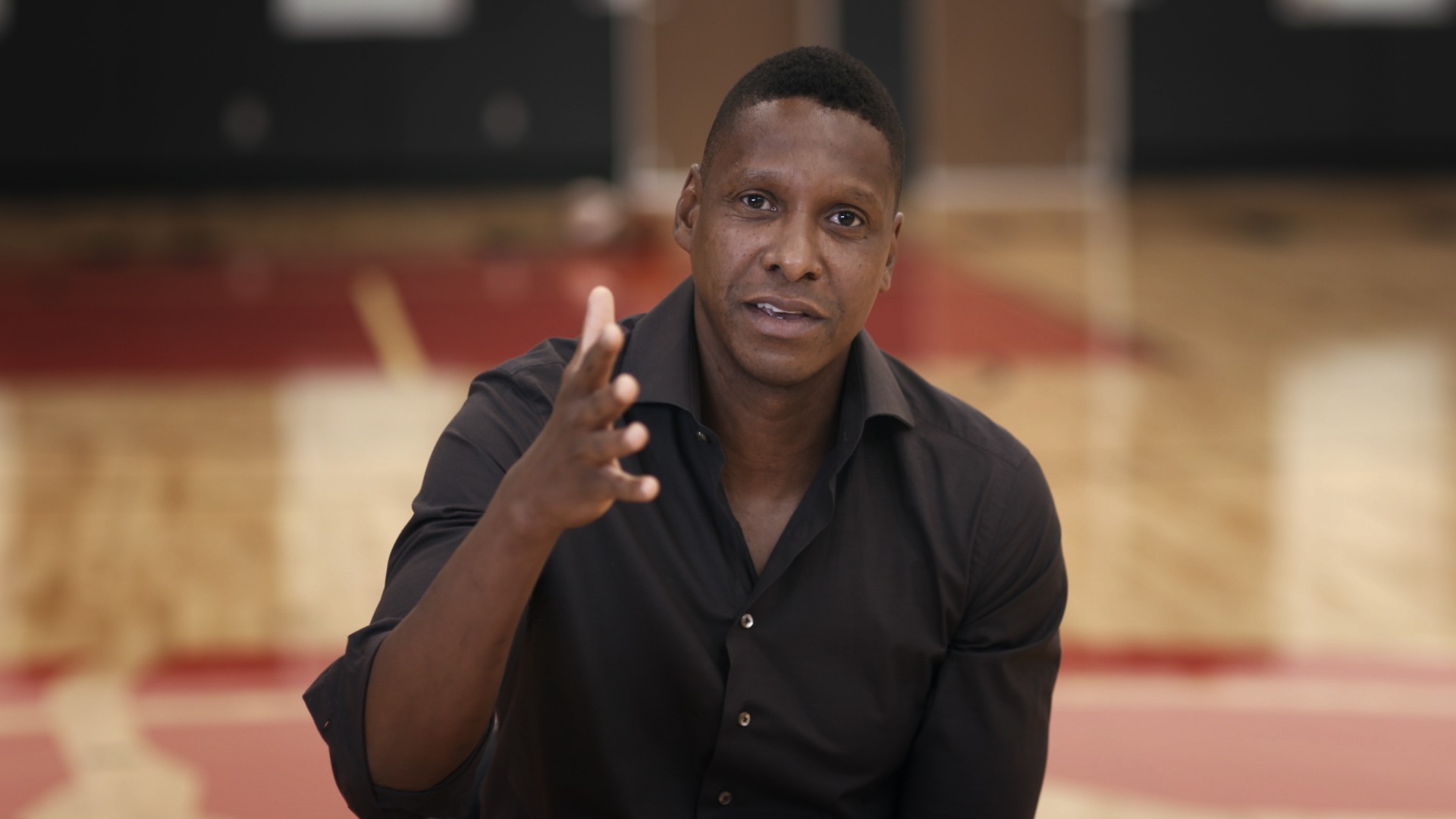 ---
In other words, the Raptors aren't taking this lightly and throwing a name on the night and patting themselves on the back. That's in large part because they're aware of just how important an issue like this is even in Canada, and in sports.
A 2016 study called Out on the Fields, the largest of its kind to date on homophobia in sports, polled both straight and gay, lesbian, and bisexual respondents, revealing that 81 percent of Canadians witnessed or experienced homophobia in sports. A shocking 70 percent believed sports were not safe for or welcoming of gay, lesbian, or bisexual people at the youth level. And 66 percent believed an openly gay, lesbian, or bisexual person may not be safe simply as a spectator at a sporting event. (The transgender community was not a part of the study because their experiences are very specific, but for non-sport context, nearly two-thirds of Canadian transgender youth reported self-harm and thoughts of suicide in The Canadian Trans Youth Health Survey in 2015.)
"I think that is shocking to a lot of people because we live in a beautiful country, our prime minister marches in all of our Pride parades, we're very progressive, and yet," says Jillian Svensson, the vice president of development and operations at You Can Play, "sometimes we kind of don't really understand the statistics, the real statistics, that are behind the work that we do. This is why these nights matter so much, because sports has not been a safe space for the LGBTQ community. The youth drop out of sport because of the unsafe environment in locker rooms, especially around language. And that's what we focus on as an organization."
It's that oft-rampant homophobic language that You Can Play aims to educate about the dangers of. It is not a straw-man, either—the website No Homophobes tracks the use of homophobic slurs on Twitter, and they've reported spikes during major sporting events (the site even crashed when Michael Sam kissed his boyfriend on the night of the NFL draft). This is not specific to the NBA, though multiple players have been fined or suspended in recent years for use of homophobic slurs.
Miles, who joined the team this summer as a free agent, gave the question serious thought when asked if there are occasional homophobic slurs traded in the heat of the moment.
"The thing is, with this team, I haven't actually heard it like that," he says. "The notorious F-word is a word that gets thrown around, and I haven't actually, now that you say it, I haven't heard it. It's not been a thing on this team, and I think that speaks a lot. I think our organization's done a great job of also looking for great people and not just basketball players, and that's one of the things that stands out about the guys on our roster."
"I think sports comes in with some inherent predispositions, like any industry. And so to the extent we can affect change in that area is great," Webster added.
Changing those norms around sport is a really important step, given how large a role sports play in developing our social communities. Gregory Walton, an associate professor in the Department of Psychology at Stanford University, has explored the human pull to belong to communities, estimating that humans spend about a quarter of their brain power just trying to "fit in" (being accepted for being like everyone else, rather than belonging, which is being accepted for who you are). That percentage is much higher for people of marginalized groups, a potentially tremendous waste of mental energy and focus, particularly in the event that there are members of the LGBTQ community in the NBA family.
"I hope that You Can Play will help to challenge heteronormativity, gender normativity, and forms of toxic masculinity in the NBA. When owners, coaches, athletes, and fans can all be their authentic selves when they engage in the game, we'll all be better for it," says Dr. Sarah Saska, co-founder and CEO of Feminuity, a diversity and inclusion consulting firm.
When I tweeted last week that the Raptors were doing this night, I received some responses that amounted to "well what about straight Pride night?" or "isn't giving 'them' their own night the opposite of equality?" It is difficult to explain systemic disadvantages and years of discrimination in a tweet, and an entire night devoted to making this a conversation offers a much more depth-appropriate conversation, or can at least attempt to start one.
"It is essential to understand that Pride and the LGBTQ movement, writ-large, didn't begin as the celebratory movement that we see in cities like Toronto in 2018," says Dr. Saska. "It started out of necessity for members of the global LGBTQ community to live without persecution. It is easy to forget, given our relative progress in Canada, but members of the global LGBTQ community continue to be murdered, criminalized, and discriminated against daily, all because of who they are and who they love. Heterosexual people are rarely murdered for being straight, they rarely have to fight for the right to marry the people they love, and in no country in the world has it ever been illegal to be heterosexual.
"So, instead of asking whether it is unfair to have Pride, it is more useful to ask how we can all do better to bring us to a point where Pride is no longer a necessity, and simply a cause for celebration."
---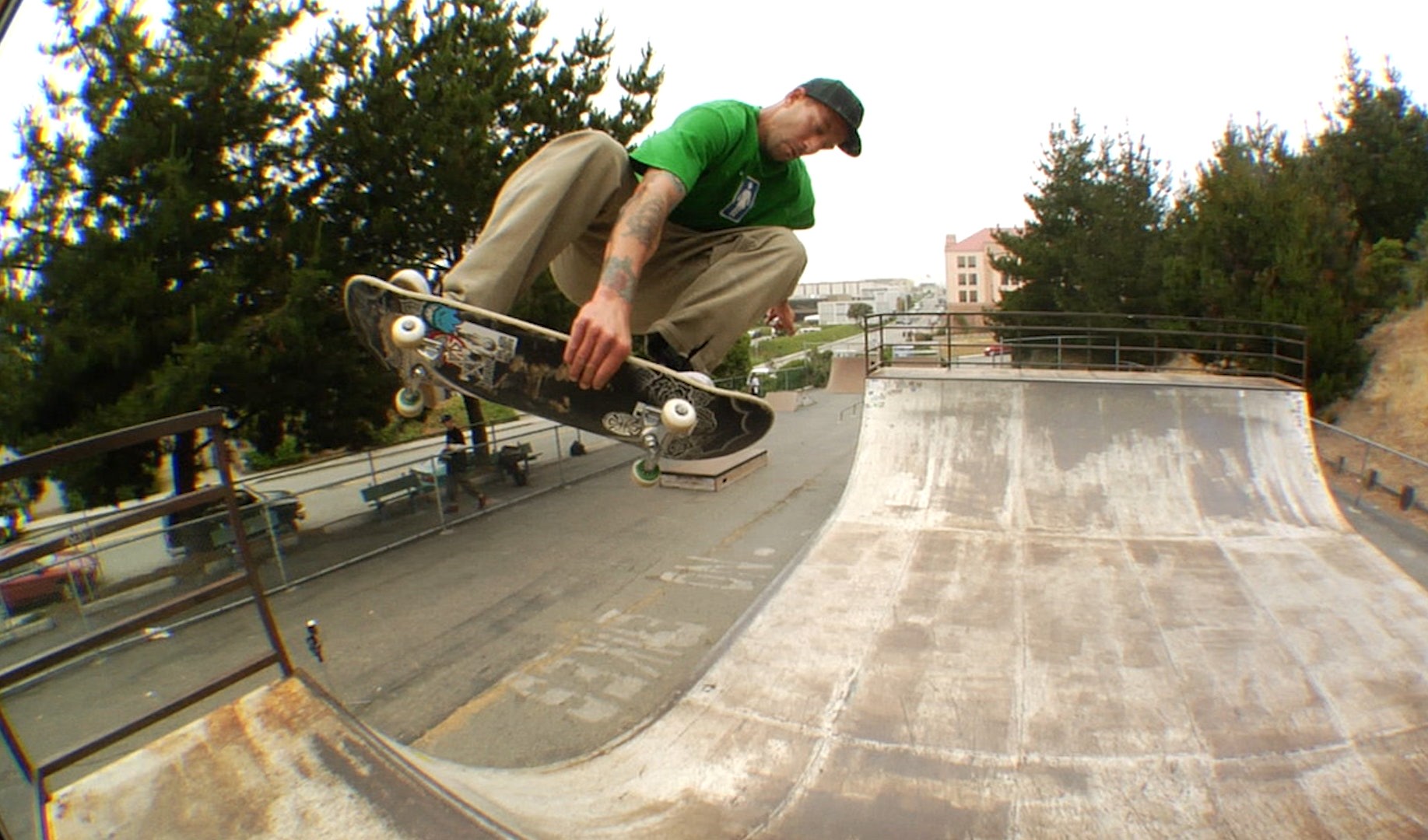 ---
Dedicating an entire night to delivering that message to their fans is an important step in trying to extend that organizational ethos to the fan base at large. The goal isn't an overnight shift in attitudes, but to open a dialogue and make clear where the Raptors as individuals and as a team stand, and that's with the LGBTQ community.
"I think when you have a team that represents a country, this is huge," Svennson says. "The awareness piece, whenever there's a first of anything, you're talking to a new segment of society who haven't necessarily been educated on this or heard about this or understands it. Every piece of this matters, it really does. There's a reason we do what we do. We always say we want to be out of business in however many years, as quickly as possible. But there is a need for this, for this work. So the more we get this out there and support the great efforts that are happening, it's all gonna help."
For the Raptors, it's a thoughtful step forward as they continue to try to make their organization and the community around the team as welcoming and inclusive as possible, for reasons both altruistic and pragmatic.
"I think even from the start when we came in five years ago, it's been something that we've always valued. Diversity does help an organization in many ways, whether it's different opinions, different backgrounds, different sexual orientations," Webster says. "It gives all of us a better perspective and a bigger picture of the world."