Left: Henry Cuellar, photo By Bill Clark/CQ Roll. Right: Dan Lipinski, photo by AP Photo/Pablo Martinez Monsivais
Last month, we discussed how to determine who progressives should primary in the Senate. Here, we replicate our analysis for the House, where several members currently face primary challenges of varying seriousness. The most embattled is Dan Lipinski, who voted against the Affordable Care Act, refused to endorse Obama in 2012, and leads the Pro-Life Caucus. Lipinski faces a primary challenge from liberal Democrat Marie Newman, who was recently endorsed by fellow Illinois Democrats, a rare occurrence to say the least. He votes with Trump 35 percent of the time, despite Trump losing his district by 15 points. Rosa DeLauro and Ben Ray Lujan, whose districts had similar presidential margins vote with Trump 14 and 15 percent of the time, respectively.
As we did before, we're comparing each member's Trump Score—the percent of the time that member votes in line with the Trump administration—to what a hypothetical replacement Democrat's Trump Score would be based on their district's political, racial, economic, and educational characteristics. Unlike in the Senate, the relationship between Trump's performance in a given House district and its representative's Trump Score is non-linear—members in more conservative districts are exponentially more likely to vote with Trump's agenda—and we account for this in our model. For each House member, we temporarily remove them from the dataset, re-specify the model using all other Democratic members, and use that re-specified model to generate a predicted Trump Score for the missing House member. We excluded Xavier Becerra (appointed as California's attorney general), John Conyers (resigned amid a sexual harassment scandal), and Jimmy Gomez (Becerra's replacement), as they are either no longer in the House or missed too many votes to make their Trump Score comparable to their peers.
We use the Trump Score instead of other measures of members' voting behavior—such as Progressive Punch or DW-NOMINATE—for two reasons. First, the Trump Score reflects how a representative has voted recently (they may have changed over time). Second, the Democratic base is particularly concerned with how often a given member votes with Trump, who has a 5 percent approval rating among Democrats.
The chart below plots each member's predicted Trump Score on the X-axis against their observed Trump Score on the Y-axis, with the black diagonal line representing replacement-level voting behavior. Members whose Trump Scores are at least one and a half standard deviations higher than their generic replacements —as in, members whose constituencies could likely sustain more progressive members—are labeled:
Henry Cuellar (TX-28) has a predicted Trump Score of 24 and an actual score of 63. (+39)
Kyrsten Sinema (AZ-09) has a predicted Trump Score of 20 and an actual score of 50. (+30)
Collin Peterson (MN-07) has a predicted Trump Score of 36 and an actual score of 63. (+27)
Jim Costa (CA-16) has a predicted Trump Score of 21 and an actual score of 38. (+17)
Tom O'Halleran (AZ-01) has a predicted Trump Score of 28 and an actual score of 42. (+14)
Dan Lipinski (IL-03) has a predicted Trump Score of 19 and an actual score of 33. (+13)
Josh Gottheimer (NJ-05) has a predicted Trump Score of 28 and an actual score of 41. (+13)
J. Luis Correa (CA-46) has a predicted Trump Score of 17 and an actual score of 29. (+12)
Stephanie Murphy (FL-07) has a predicted Trump Score of 25 and an actual score of 36. (+11)
Scott Peters (CA-52) has a predicted Trump Score of 20 and an actual score of 29. (+9)
Henry Cuellar and Collin Peterson, two Blue Dogs who vote with Trump's agenda more often than Republicans Walter Jones and Justin Amash, are two of the most primary-able Democrats by our measure. Peterson at least has the excuse of representing a reasonably red district (Trump won there by 31 points), but Cuellar's district went for Clinton by 19 points.
---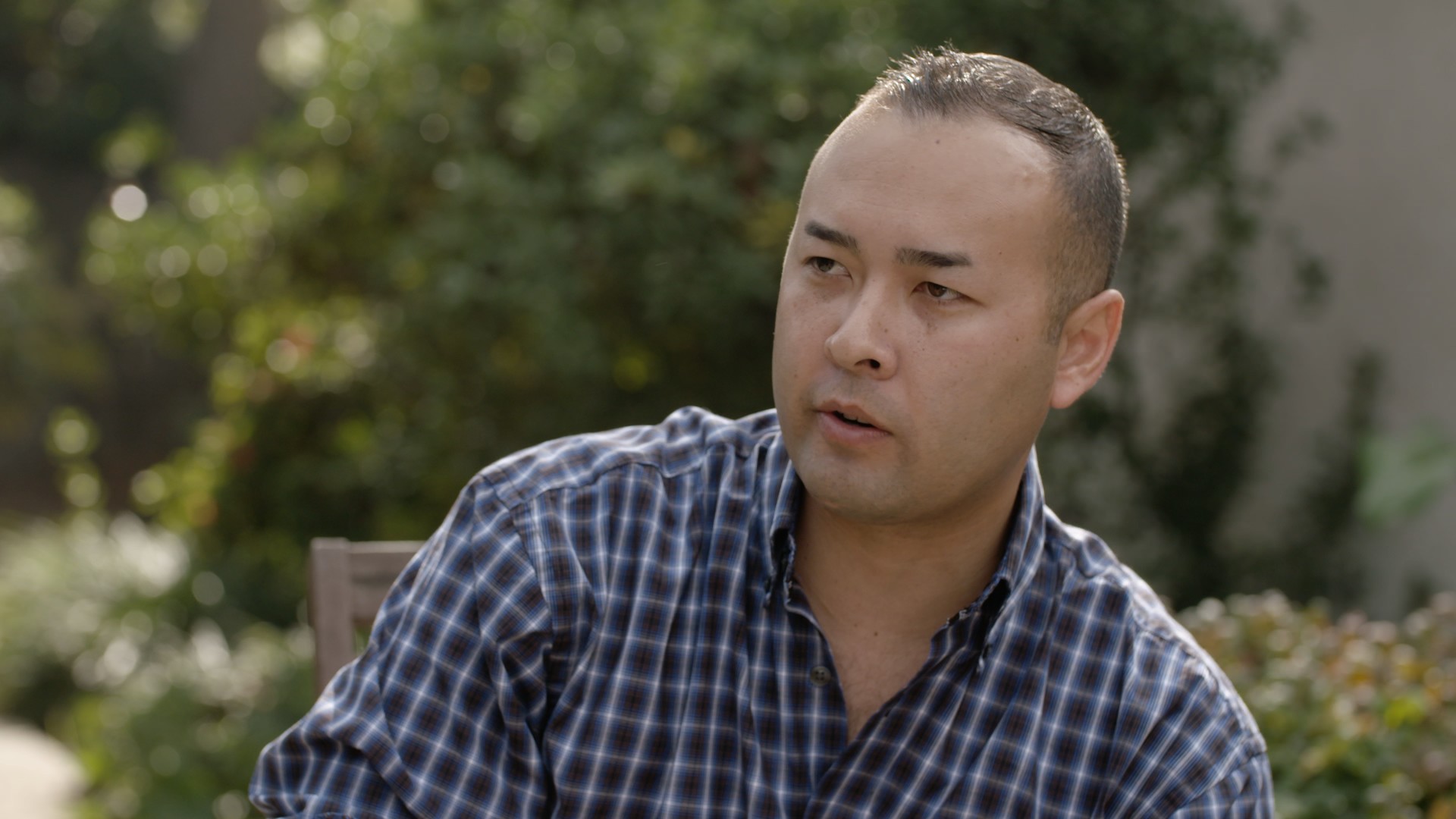 ---
Two of the Democrats who are looking to graduate to the Senate appear in our most primary-able members, with Kyrsten Sinema in the top ten and Jacky Rosen is in the top 25. Sinema's voting is more right-wing and she represents a safer district, one that Clinton won by 16 points, so our model ranks her as more primary-able. How both will vote in the Senate (should they get there) is an open question. During her time in the Arizona state legislature Sinema was considered a liberal Democrat, known for her pro-choice, pro-environment, pro-immigrant, and pro-LGBT record. Rosen's voting record is relatively limited and she represents a district Trump narrowly won, so it's difficult to know how she'll vote if she takes a seat in the Senate.
Lipinski, a Blue Dog who recently spoke at the March for Life, also makes the top ten, suggesting that Newman's primary challenge is warranted. Jim Costa, Tom O'Halleran, Josh Gottheimer, Luis Correa, Stephanie Murphy, and Scott Peters round out the top ten. The next 15 members include the rest of the Blue Dog caucus, as well as Charlie Crist (the former Republican governor of Florida who is now a Democrat).
Frank Pallone, Jr. (NJ-06) has a predicted Trump Score of 24 and an actual score of 10. (-14)
Kathleen Rice (NY-04) has a predicted Trump Score of 26 and an actual score of 15. (-11)
Timothy Walz (MN-01) has a predicted Trump Score of 30 and an actual score of 19. (-11)
Raul Grijalva (AZ-03) has a predicted Trump Score of 19 and an actual score of 8. (-11)
Bonnie Watson Coleman (NJ-12) has a predicted Trump Score of 18 and an actual score of 8. (-10)
Richard Nolan (MN-08) has a predicted Trump Score of 29 and an actual score of 20. (-9)
Debbie Wasserman Schultz (FL-23) has a predicted Trump Score of 21 and an actual score of 12. (-9)
Colleen Hanabusa (HI-01) has a predicted Trump Score of 22 and an actual score of 14. (-8)
Ted Deutch (FL-22) has a predicted Trump Score of 23 and an actual score of 14. (-8)
Louise Slaughter (NY-25) has a predicted Trump Score of 20 and an actual score of 12 (-8)
Frank Pallone Jr. may be a surprising resistance hero, but our model suggests the New Jersey congressman is the most above-replacement anti-Trump Democrat. Pallone Jr. votes with Trump somewhat more frequently than Grijalva, Coleman, Ellison, Waters, Lee, Espaillat, Lewis, Hastings, and Gutierrez, but the Progressive Caucus member represents a district Clinton won by 15 points, while other members represent districts she won by as much as 88 points. (Pallone previously won plaudits from environmentalists after sparring with the Obama administration on offshore drilling.)
Other high-ranking politicians are less surprising: Grijalva, Coleman, and Slaughter are widely known as liberals. Many members of the Congressional Black Caucus (Bennie Thompson, Donald McEachin, James Clyburn) also appear as above-replacement—many commentators have noted the ways that black members have led the resistance to Trump, and the CBC has been a big source of votes to impeach Trump (which increases a member's Trump Score). Members like Espaillat and Jayapal (who has the most liberal DW-NOMINATE score in the House) don't crack our top 25 because they represent districts that are so blue.
Jared Polis, though conservative for much of his career, is now focused on gubernatorial bid, which may lead him to flex some resistance muscle. Walz represents a deep-red Minnesota district. Debbie Wasserman Schultz, a relative moderate for much of her career, appears to have moved left under Trump, possibly due to a previous primary and possibly due to criticism for her controversial stint as chair of the Democratic National Committee. Kathleen Rice, also a moderate for most of her career, appears to have moved somewhat left, perhaps gunning for a leadership position. Both Rice and Schultz do not appear in the top 25 in a separate model that uses DW-NOMINATE, a measure approximating career ideology, supporting the pre-Trump conventional wisdoms that the two were not particularly progressive above and beyond what would be expected from their districts.
The caveat to all this is that for progressives looking to unseat Blue Dogs, finding a viable candidate may be a problem. Henry Cuellar has introduced legislation that would make it easier to deport unaccompanied children to Central America (where they face certain death), votes with Trump a whopping 64 percent of the time, and is one of the few remaining anti-choice Democrats. Cuellar also entered the House by primarying liberal Democrat Ciro Rodriguez (who returned to the House in another district). However, no challenger has emerged to primary him—though our analysis (and commons sense) suggests progressives may want to recruit one.
In other cases, it may be worth supporting a challenger at replacement for non-ideological reasons. For instance, Schultz appears as above replacement, but has been close to the exploitative payday loan industry and her time as DNC chair earned her a lot of animosity.
Finally, it's worth at least noting that a similar method of identifying Republican candidates suitable for primary challenges would be impossible because Republicans' Trump Scores are not meaningfully associated with their general election constituencies . So it may be that Democrats are acting irrationally by allowing their voters to determine their votes, that LOL nothing matters and every Democrat should vote like Grijalva and Jayapal:
The challenge that Lipinski faces is rare: Rather than being backed exclusively by insurgent progressive groups, his challenger has garnered broad support among unions and groups like EMILY's list with close ties to the party. Our analysis suggests that there are several other Democrats deeply out of touch with their electorates who could be vulnerable to a primary challenge. If Democrats take the House in 2018 (a likely outcome) and Lipinksi loses his primary, these candidates may be at risk in 2020, as a newly emboldened Democratic base holds Democrats to account for enabling Trump.
Correction: An earlier version of this story incorrectly stated that Scott Peters was a Blue Dog.
Sign up for our newsletter to get the best of VICE delivered to your inbox daily.
Sean McElwee is a researcher and writer based in New York. Follow him on Twitter.
Jon Green is a PhD student in political science at Ohio State University. Follow him on Twitter.