volkovslava/Getty Images
Scientists have found a large and consistent orgasm gap between the sexes. For example, one recent study found that whereas 95 percent of straight men reported an orgasm every time they had sex during the last month, just 65 percent of straight women said the same.
This orgasm gap even persists in the world of online porn. In fact, the gap may be even larger in porn than it is in reality, according to a new study published in the Journal of Sex Research. As the authors of this study suggest, this lack of orgasm equality on screen may be contributing to the persistent orgasm gap off screen.
In the study, two scientists (one male and one female) content-coded the 50 most viewed videos of all-time on Pornhub, one of the world's largest porn sites, with 23 billion visits last year alone. Each video was coded not just for the presence of both the male and female orgasm, but also for the specific indicators of orgasm that appeared, such as heavy breathing and moaning. The researchers also took note of which sex acts led up to any climaxes that occurred.
All videos showed at least one man and one woman; however, there was one exception, which turned out to be a compilation of male "money shots." This video was excluded from analyses because, obviously, it would have thrown off the results.
What the researchers found was that, of the 60 combined women who appeared in these videos, just 18 percent of them were depicted as having an orgasm. By contrast, of the 50 men who appeared, 78 percent of them were shown having orgasms. Even if you factor in that another 13 percent of the women were coded as having "ambiguous orgasms"—meaning it wasn't totally clear whether a climax occurred—we're still talking about a very sizeable orgasm gap.
Of the women who were seen orgasming, most did so through either vaginal (45 percent) or anal intercourse (35 percent). Just 5 percent reached orgasm through oral sex and 25 percent through clitoral stimulation.
The most common signs of a female orgasm were moaning (100 percent of the women did this), facial contortions, and hyperventilation. For men, ejaculation was the most common orgasm cue, followed by moaning and hyperventilation.
---
More From Tonic: New York's Outdated Abortion Laws Are Hurting Women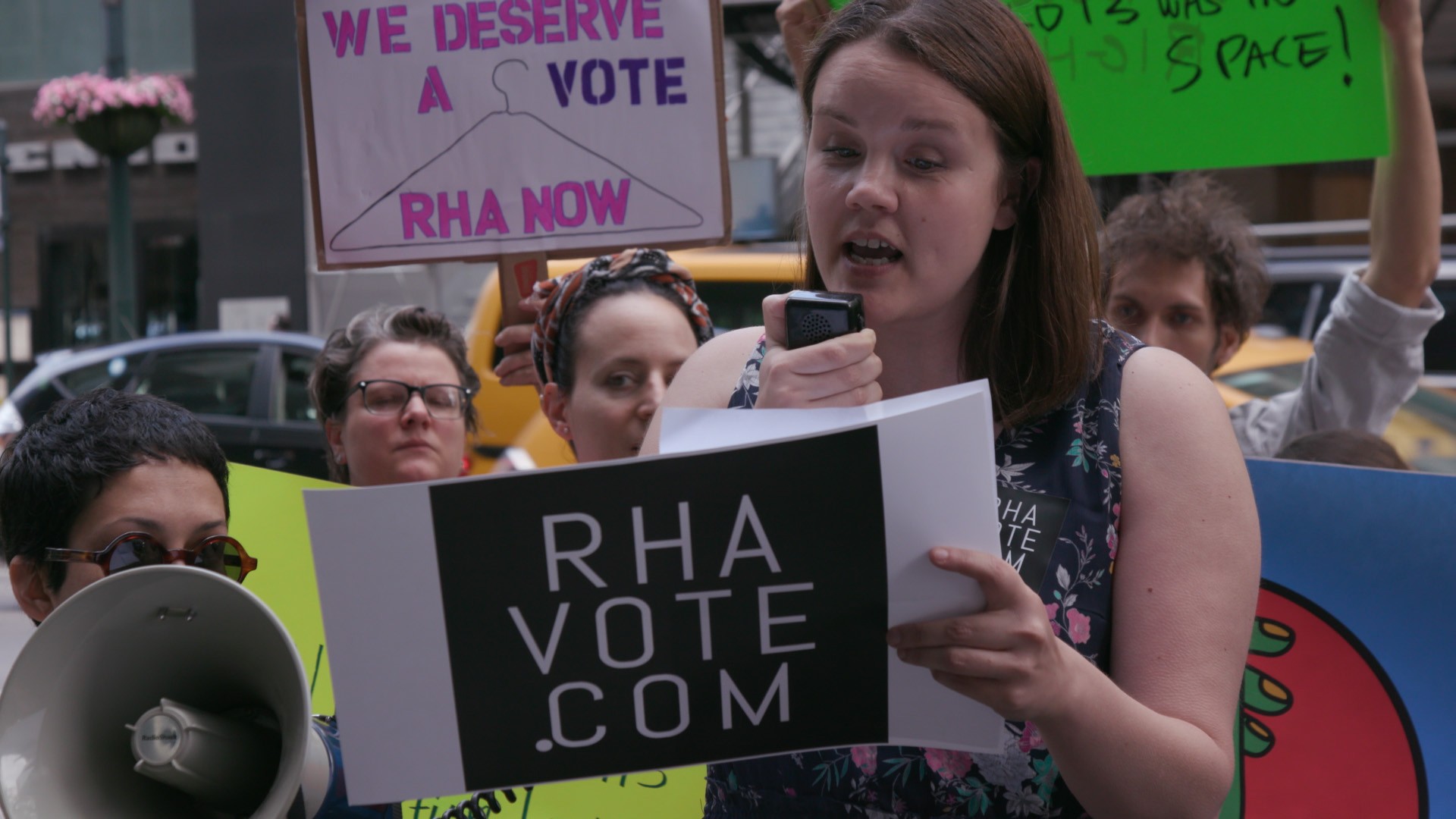 ---
Interestingly, while moaning was a common feature of both the male and female orgasm in these videos, the researchers noted that women were much louder, "with men often sounding closer to whispering and women sounding closer to screaming." Also, whereas facial cues were a big part of women's orgasms, they were rarely shown among men. In fact, just 1 in 10 guys were shown having an O-face.
So what can we conclude from all of this? First, there's seems to be a pretty big orgasm gap in online porn: Whereas guys appear to reach orgasm the vast majority of the time, most women do not. This disparity promotes the problematic idea that the male orgasm should be the priority during sex—it's an essential part of any heterosexual encounter, while the female orgasm is not. It also reinforces the orgasmic imperative in men, or the idea that sex isn't really sex unless a guy reaches orgasm. Putting undue pressure on yourself to orgasm—regardless of your gender—is a bad idea, and one that can ultimately lead to sexual difficulties by creating distraction and anxiety.
Second, these videos may give viewers the mistaken idea that vaginal penetration is the primary way that women reach orgasm—in reality, however, most women find clitoral stimulation necessary. Further, these videos also give viewers the impression that orgasms are something that men "give" to women. Indeed, even when clitoral stimulation was observed in these videos, it was primarily men who were doing it. This idea that men are solely responsible for female pleasure not only takes away from women's own sexual agency, but it further amps up the performance pressure on men.
Finally, the female orgasms we see in these videos suggest that, when a woman orgasms, it will be very loud and very obvious—you won't just hear it, but you'll see it on her face. Buying into this idea could make some women feel as though they need to perform their orgasms rather than just enjoying them, while also making men suspicious about whether their partner actually had an orgasm and anxious about whether their own sexual performance was adequate.
With all of that said, it's important to note the limitations of this study: The researchers only looked at videos from one site, and these videos were mostly made by men for men and predominately featured white performers. As a result, these findings might not be characteristic of all porn.
Nonetheless, these results tell us a lot about the frequency with which the male and female orgasm appear in some of the world's most popular porn clips, while also highlighting the biggest myths and misconceptions perpetuated by these orgasmic depictions.
Justin Lehmiller is the director of the social psychology program at Ball State University, a faculty affiliate of The Kinsey Institute, and author of the blog Sex and Psychology. Follow him on Twitter @JustinLehmiller.
Read This Next: Why Don't Men Have Multiple Orgasms?