Andrew Milligan/PA Wire/PA Images
In 2001, a 34-year-old former SpAd to Norman Lamont called David Cameron entered the Commons. Within five years, he was party leader.
Yes, they may seem like wet little nobodies right now, but the new Parliamentary intake contains some future big potatoes.
We at VICE are always keen to welcome our new insect overlords, which is why we've turfed up the six new MPs you'll be seeing on Question Time soon enough. Who knows, within a few short years one of these golden children may personally slash your pension or send you off to fight a dismal Middle Eastern war. Exciting.
Conservative, Harborough
The definition of a brain-in-a-jar policy wonk, O'Brien's CV monotonously ticks all the boxes: he read PPE at Oxford, worked for a City PR firm, two think-tanks (Policy Exchange and OpenEurope), then became a special adviser to George Osborne. In that capacity, he came up with the idea of referring to a few proximate cities beyond Stoke as The Northern Powerhouse. He is apparently obsessed with the idea of rebuilding the industrial base of The North. After Osborne left Number 11, O'Brien stayed on to advise Theresa May, and Total Politics already put him at number 14 in their "Top 50 Political Influencers".
In his pre-2012 life as a think-tanker, O'Brien worked for Policy Exchange, David Cameron's favourite think-tank, which has become a sort of brains trust for the Tory moderniser tribe. There, his hits included: "Tackling the Causes of Poverty: Replacing the child poverty target with a multi-dimensional set of causal indicators", and "No one has a right to live in Kensington at taxpayers' expense: it's time to start recycling social housing". Unmerited privilege is a subject he knows very well already – he was flung an OBE in Cameron's resignation honours list.
Labour, Manchester Gorton
Inheriting Gerald Kaufman's visible-from-space Labour majority, Khan was born in Pakistan, then adopted by his uncle, allowing him to come to Britain aged 11. Smart back home, his lack of English meant he dropped out of school with no qualifications. He worked at a cotton mill, then became a weaver, a bus driver, a youth worker, a butcher and a mosque teacher, before joining the police. Eventually, he re-trained as a solicitor, and by the early-2000s he'd become the first Asian mayor of Manchester, before ending up as an MEP, where he was a Special Representative to Muslim Communities for the European Parliament.
Journalists looking to hammer him for any dodgy statements on radical Islam were behind the pace. Khan took the precaution of deleting his entire Twitter history the moment he was selected. But the dirt on him went beyond a few 140-character fumbles. Fittingly, given his huge majority, it seems that Khan is in favour of one-party democracies. In February, he attended an event at the Islamic Centre in Manchester, celebrating the 38th anniversary of the Iranian Revolution.
At the event, women were given welcome respite from their husbands by being seated separately, at the back of the hall. Khan gave a rousing speech while the face of the Ayatollah Khomeini looked down on him from the walls:
"It's a pleasure to be here, I was a young man when the revolution actually happened, one of those who was excited," he said. "Almost everything has been thrown towards Iran, even the kitchen sink, but what we've seen is that despite this long period, despite all these different challenges, that Iran has systematically been moving forward, getting stronger… may Allah bless Iran…"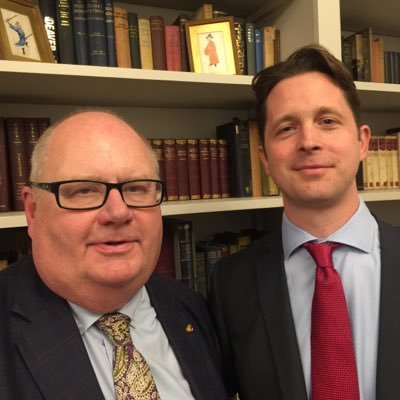 Conservative, Brentwood and Ongar
As Sir Eric Pickles finally retires, he's leaving in his seat a man whose life feels like a Jonathan Coe satire of metropolitan poshos. Alex Burghart's wife is an Evening Standard features writer, children's author and society gal, whose own father was also a knighted Conservative MP and whose godmother was actress Hermione Gingold. Together, they have a daughter called Sybilla. This is just what people do now.
In 2015, Alex stood against the obscure Islington North MP, Jeremy Corbyn. His wife kept a delightful diary of her husband's campaign for the Standard:
"[Our daughter] is not going to have [a rosette] pinned on her, because she has to be free to make up her own mind. The dog, however, is true blue. He is out working the streets, howling at Socialists (and cats)."
A classic parachute candidate, Burghart was Policy Director of the Centre For Social Justice – Iain Duncan Smith's "modernising" think-tank that came up with the Universal Credit agenda, then served as lead adviser on social justice in the Prime Minister's Policy Unit.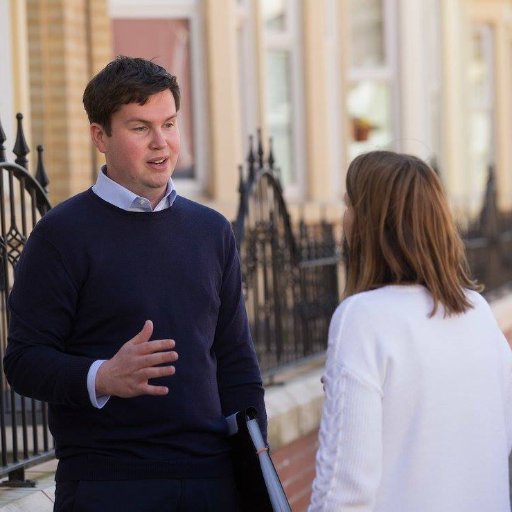 Labour, Liverpool Walton
Only 30 years old, Carden saw off the likes of Liverpool mayor Joe Anderson to grab the coveted gong of Liverpool Walton, Labour's safest seat, defending a 27,000 majority.
Carden has impeccable Old Left credentials – he works for super-union Unite, as a key adviser to its boss Len McLuskey, himself a lynchpin in the Corbyn machine. And if anything could improve on Liverpool Walton's vast Labour majority it's probably the fact that Carden's dad was the shop steward during the infamous Liverpool dockers strike. Whatever happens to the Labour Party from here on in, Carden's got a job for life.
Labour, Lewisham West And Penge
Whenever the press get restless and start talking up future Labour leaders, it's only a matter of hours before Rachel Reeves gets a mention. Now, they can throw her sister into the runners and riders. Ellie is a barrister who specialises in maternity rights at employment tribunals. She's already on Labour's National Executive Committee. Happily, her chummy relationship to Big Politics doesn't end with Big Sis – she's also married to John Cryer, the MP and present chair of the Parliamentary Labour Party. Cryer is considered to be on the left of the party, whereas Reeves now finds herself on the right. Her intra-wing flexibility and thicket of connections mean she'd make an excellent compromise candidate, were something unfortunate to happen to Jeremy…
Conservative, Hitchin and Harpenden
Originally from Berkshire, Afolami's dad was an NHS consultant from Nigeria. After a spot of Eton, he became a fellow of the Royal Society of Arts, as you do, after being introduced to chief executive Matthew Taylor. As one does, by the age of 26, Afolami was being featured in "ones to watch" pull-outs in the Standard. By then, he was already a primary school governor, filling in his time by mentoring two 17-year-olds. An ex-treasurer of the Tory Bow Group think-tank, a Remain voter, he's described himself as a classic Cameron moderniser, but really he just seems like the kind of born-to-rule centrist who'll sign up for whatever old shit is popular at the time. He has taken over Thatcher-era stalwart Peter Lilley's ironclad Tory bastion just outside St Albans. A lawyer, Afolami has spent the past few years working in restructuring for HSBC in Canary Wharf. Between stockbroker-belt Harpenden and his contacts in the City he will be well-placed to offer the much-overlooked Etonian banker Home Counties perspective to the government.