Photo by Jesse Johnson - USA TODAY Sports
Before this season began, I asked Jimmy Butler's personal skills trainer, Chris Johnson, if Butler had a ceiling, and if so, what was it? His answer was illuminating.
"You can't put somebody in a box and then have them think outside the box. Jimmy thinks like there's no box, so he has no ceiling…I'm able to develop him as a point guard, as a shooting guard, as a small forward, as a power forward, and as a center. He's a basketball player. He's a scorer. He's not a shooter. He's not just a primary driver. He can do pretty much anything that is asked of him from his coaches because he allowed me to prepare him for every single situation."
This is the most perfect description of what an ideal basketball player looks like in 2018, a chiseled 6'8" wing whose skill-set allows him to thrive on both ends regardless of what's around him. Butler enhances his all-around ability with robotic precision, in a career that continually jogs along an incline. Coming off a season in which the four-time All-Star had the highest True Shooting percentage of his career—with the lowest percentage of his field goals coming by way of an assist—how, when, and where he's utilized is the biggest variable relative to Minnesota's success.
(The Timberwolves' playoff offensive rating is a whopping 22.2 points per 100 possessions worse when Butler sits, FYI.)
Even though Minnesota is currently facing elimination against the top-seeded Houston Rockets, they've at least discovered a variant lineup within their roster that should be deployed far more frequently next season than it was this year. We're seeing how good this team can be with Butler at power forward, in a far more spacious environment, surrounded by a big who can shoot and three zippy guards who love nothing more than a wide driving lane.
It comes within a small sample size, but in the first round Minnesota's offense has played fast, loose, and for several stretches looked unstoppable with Butler at the four. During the regular season these lineups were like a small flower Tom Thibodeau refused to water and stuffed in a gym bag:
Butler at the four with Gorgui Dieng at the five: 24 minutes
Butler at the four with Karl-Anthony Towns at the five: 96 minutes
Butler at the four with Nemanja Bjelica at the five: 0 minutes
Butler at the four with Taj Gibson at the five: 7 minutes
In the first round, a Butler/Towns frontcourt has already logged 35 minutes with a 120.4 offensive rating. (In 10 minutes of Butler and Dieng as a tandem, Minnesota's offensive rating is 132.7.) The best way to attack Houston's switch-everything defense is to deploy as many slippery ball-handlers as possible, players who don't need a screen to beat their man off the bounce and can attack a closeout, kick out to the perimeter, or finish at the rim. To consistently generate efficient offense, Minnesota needs to force Houston's help defenders to make as many complicated decisions as possible.
With Butler at the four, they do that, and the advantages are clear relative to whenever Houston is easily able to help the helper off a less threatening big like Gibson or Dieng. Here's a perfect example, where Towns beasts single coverage (aka poor Clint Capela) in the post. A trap would almost certainly open devastating holes elsewhere.
A few possessions later, Houston switched Eric Gordon onto Towns, a move that aligns with their season-long defensive strategy. But a mismatch this glaring demands aggressive help from the weakside. Unfortunately for Gordon, Trevor Ariza was too worried about Butler cutting in from the opposite block to slide over in time.
(Derrick Rose, Jeff Teague, and Jamal Crawford are all having more fun with Butler at the four, too. He can space, screen, cut, and let each of them work off the ball.)
The Timberwolves somehow emerged from the regular season with a top-five offense that ranked dead last in three-point rate and 19th in three-point accuracy—while only Portland, San Antonio, and Dallas showed more disdain for transition opportunities—which calls into question their need to improve a side of the floor that was already excellent.
Yes, moving forward defense should be their focus, but it's not like staying big gave them any particular advantage protecting the rim or the arc. The only team that allowed a higher field-goal percentage at the basket this season was the Mavericks. And Minnesota allowed opponents to run all over them whenever they missed a shot or coughed up a turnover. (They didn't force a particularly high percentage of long (or short) twos, either.)
So for reasons that extend beyond a way to improve an imperfect yet effective attack, it wouldn't kill them in the future to experiment (a lot) more with groups that pit their best player at a position that makes life easier for everyone else. Downsizing isn't guaranteed to fix Minnesota's most pressing woes—particularly if foul-happy Towns can't handle the intricate defensive responsibilities of a small-ball five—and when your three guards are Rose, Crawford, and Teague, well, good luck.
---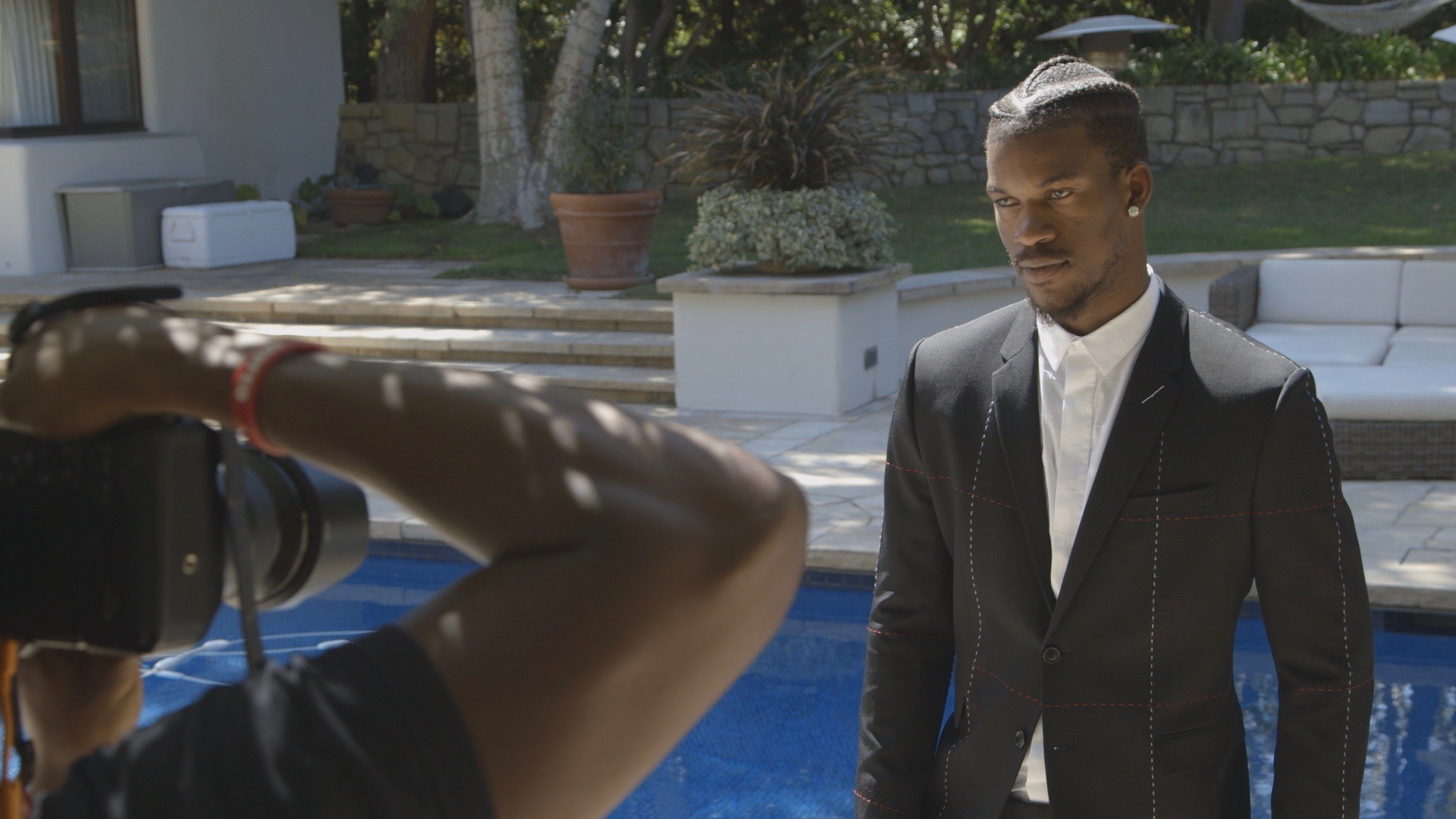 ---
Grabbing another rangy wing this summer who can let Thibs bump Butler up to the four more often won't be easy. The Timberwolves are capped out no matter what, Bjelica is a restricted free agent, Rose is unrestricted, and Crawford has a player option. The tax is inevitable should Butler stick around long term, but crossing that line as early as this summer isn't impossible. The list of players who fit their needs and may be available for the mid-level exception (or less) is small and flawed: Danny Green, Will Barton, Mario Hezonja, Luc Mbah a Moute, Joe Harris, Corey Brewer, Marco Belinelli, etc.
A few personnel decisions that prioritized traditional size over modish versatility were what ultimately submarined Minnesota's season. The Wolves play an antiquated brand of basketball in part because their cap sheet demands it. But after looking at some of the success they had during the regular season, then combining it with how and when they've made Houston look vulnerable in the first round, Thibodeau now knows what to do this summer, and how to alter his rotation next year.