In 1996, when Fareshteh Forough was 8 years old and living in an Afghan refugee camp in Iran, where her parents had sought refuge during the Soviet Invasion in the 1980s, the Taliban took over Afghanistan. Women who once attended co-ed schools, worked in offices, drove cars, traveled unaccompanied by men – and even wore miniskirts – were, under the Taliban's strict interpretation of Sharia law forced to stay home and required to wear the burqa.
In 2001, the United States-led invasion of Afghanistan released the extremist group's grip on the country, but the Taliban's rule had a lasting impact on the perception of women's capabilities. However, Forough always knew women were just as capable as men. After completing her master's degree in Computer Science from the Technical University of Berlin, she came home to Herat, and opened Afghanistan's first all-female coding school, Code to Inspire.
With $20,000 raised on IndieGoGo and 20 laptops, the school opened its doors in 2015 to 50 girls between the ages of 14 and 25, offering free two-year-long afterschool courses. One is an introduction to coding for young high school girls and teaches basics like HTML, JavaScript, CSS and Wordpress.Another is focused on graphic design for mobile apps and games. Another focuses on game design. Ultimately, CTI helps the girls build the necessary skills to empower them financially and socially.
With ongoing security threats, bombings, killings, kidnappings and suicide attacks, and years of repressive regimes and wars, the situation for women remains difficult, especially in rural areas.
Code to Inspire uses technology education and outreach to provide Afghan women with leverage in their fight for social, political, and economic equality.
---
Check out more videos from VICE: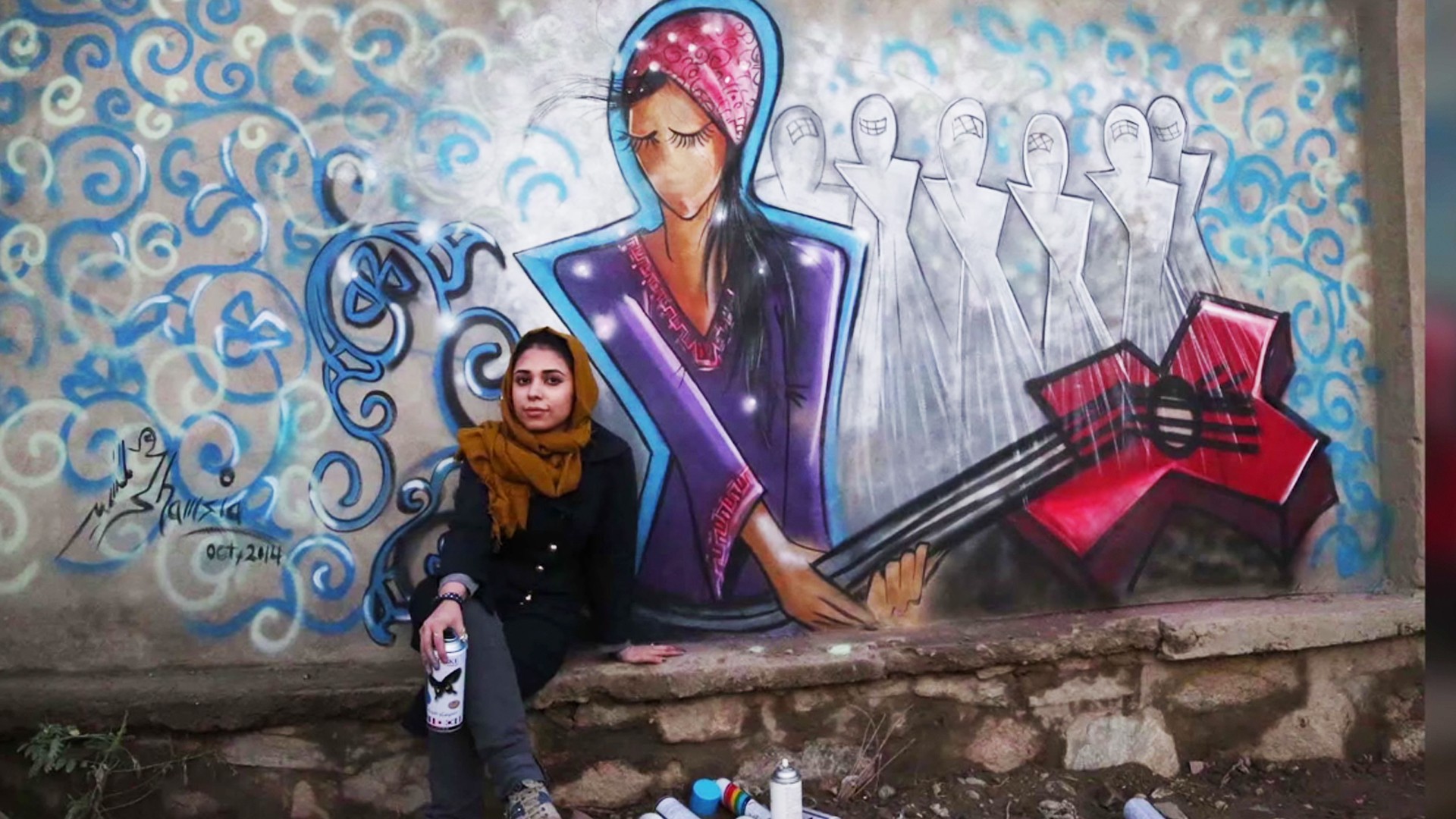 ---
VICE Impact, spoke to Code to Inspire founder and CEO Forough, the woman working to crack the gender code in Afghanistan as she prepares to welcome 45 new students in Code to Inspire's expanded building.
VICE Impact: When did you start coding?
Fareshteh Forough: I was born in an Afghan refugee camp in Iran during the Soviet Invasion. I grew up in the camps and in 2002, a year after the fall of the Taliban, returned to Afghanistan. That's when I started to code.
I picked literary majors when applying to university, but when the university announced the results of the entrance exams, I found out that they had picked computer science (CS) for me.I was very surprised and upset to be honest. I liked the problem solving and critical thinking aspects of coding. So I stuck it out.
What motivated you to launch Code to Inspire?
Being born as a refugee in a community that isn't necessarily very welcoming to refugees, I had very limited access to education. But I believe that every human, regardless of their background, race or gender should have access to education.
Moving back to Afghanistan in 2002 also had its challenges. Although it was a country that I belonged to, there were some cultural differences. When I was studying CS at university, I was one of the only girls in the class. The Taliban, however, had, only been gone for only a year and there were a lot of challenges and barriers still for women to access education. Being more vocal and active as a woman was not seen as a good thing. Men didn't like it, some of my classmates didn't like it. Some even sent me emails asking me to stop studying.
When you began teaching, was the situation still similar?
Women were still outnumbered. And a lot of my female graduate students had very few employment opportunities.
Why do you think that is?
Companies prefer to hire men. Culture plays part of it. When you talk about coding, some men tend to think women are not able to code like men.
Although the tech market in Afghanistan is growing, it is still new. In the city of Herat, there are still very few private companies and opportunities for women. If they want to go to another city, for example Kabul, the majority of the families won't let them because of the security reasons. They don't want the girls to travel by ground because there is still the threat of the Taliban. Unless they have trusted family members in that city, the girls can't live by themselves. It's not part of our culture to live alone or with a roommate. So, unlike men, they can't travel around to the jobs.
READ MORE: Refugees are Redefining the Future of Work in Glasgow
Two years on, what changes have you seen at Code to Inspire?
Some of the girls had never touched a computer, been online -- nothing. Today, they are able to create web pages and a some are now going out and talking to women-based companies and offering their expertise to them, to help them create websites.
This is a real act of resistance in a country where women are still being pushed back for accessing the internet and computers.
Why do you think coding is so important?
Coding is a universal language and a great tool for communication. It can give disadvantaged communities a voice to share their thoughts and ideas with the digital online community. In the digital world, there are no boundaries, which in itself is empowering for those that are constrained by multiple boundaries.
You can help by donating to Code to Inspire or you can follow and share the students' work on Twitter: @codetoinspire.