Image via Southern Poverty Law Center and Getty.
The Unite the Right two-day rally in Charlottesville, Virginia this past weekend brought out America's worst as white nationalists, alt-right extremists and neo-Nazis protested the removal of a statue of Confederate General Robert E. Lee. The aftermath of the rally left anti-racist counter-protestor Heather Heyer dead, along with 19 others injured and a nation scarred.
The Southern Poverty Law Center has identified 917 active hate groups across the US ranging from anti-immigrant, anti-gay, Neo-Nazi and more. President Trump's rhetoric during the campaign trail, and more recently policies from the Oval Office, appear to have galvanized these groups to be more overt and public with their bigotry. Some alt-right demonstrations have been canceled, but all signs point to indefinite unrest.
In reality, the protest was about much more than a statue— it's a symbol of white supremacy, a vestige of America's racist past and represented the deep fear and animosity that is running through the country right now. What's more is that Charlottesville was not the only time racist muscle was flexed publicly, and it certainly won't be the last. The country is awake right now, but will it stay that way after the headlines fade? Here are some of the alt-right and white supremacist demonstrations that have happened so far in 2017 and some of the opposition that's been encountered.
Patriot's Day Rally -- Berkeley, California (April 15)
The University of California Berkeley campus was transformed into a battleground when alt-right protesters and counter-protesters clashed at what was billed as a "Patriot's Day Rally" by Trump supporters. Militiamen from various states came to Berkeley to defend pro-Trump ralliers and the event quickly devolved into a riot. When the dust settled there were 21 arrests, 11 people injured and six people hospitalized.
Free Speech Rally -- Portland, Oregon (April 29)
In April, alt-righters pushed their agenda under the guise of protecting the first amendment right to freedom of speech. One of the attendees at the rally was Jeremy Christian who killed two men and seriously wounded a third with a knife while in the middle of a tirade against two Muslim women on a public transit train in May. Christian was indicted on 15 charges for the stabbings in June.
---
Check out more videos from VICE: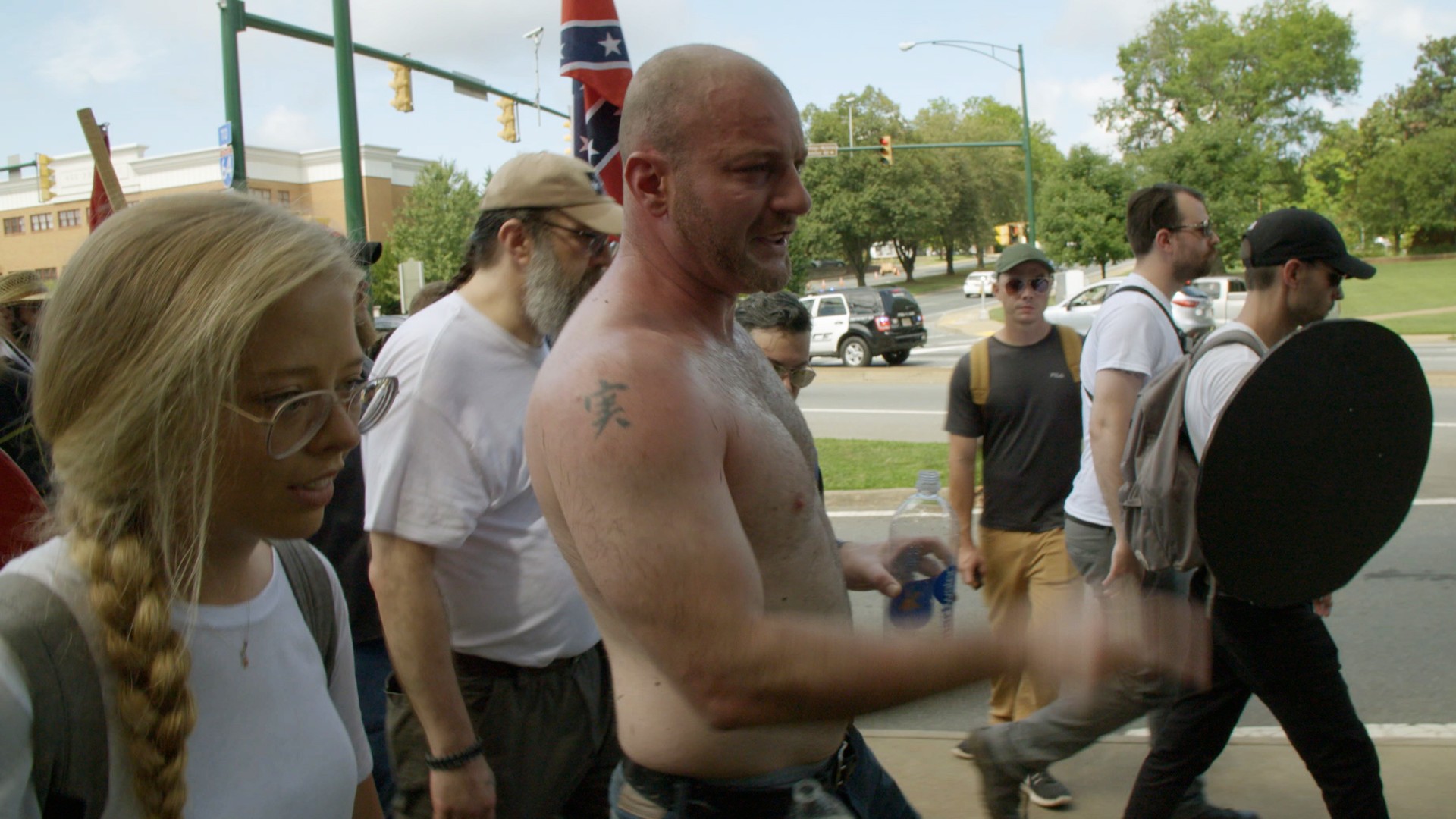 ---
Pro Trump Rally -- St. Paul, Minnesota (May 6)
Self-described pro-Trump supporters held a rally at the Minnesota State Capitol in May that got co-opted by an extremist alt-right group. The rally drew dozens of counter-protesters that outnumbered both the Trump supporters and the more militant alt-right attendees. No violence was reported from the event.
White Nationalist Rally -- Charlottesville, Virginia (May 12)
Earlier this year, self-proclaimed white nationalist and creator of the term "alt-right" Richard Spencer organized an evening rally with demonstrators wielding flaming tiki-torches in protest of the removal of the infamous Robert E. Lee statue at the center of last weekend's controversy. The protest was quickly shut down after counter-protesters arrived and police came to break up an altercation between the two sides.
Trump Free Speech Rally -- Portland, Oregon (June 4)
Hundreds gathered outside of the Portland City Hall just one week after the fatal Islamophobic attack by Jeremy Christian that left two men dead and another wounded to march in a Pro-Trump political rally. The mayor of the city, Ted Wheeler, tried to get the federal government to revoke the permits for the alt-right protest and was met with censorship criticism from the ACLU. Anti-fascist counter-protesters confronted the alt-right and police had to break up several skirmishes.
READ MORE: Groups Are Rallying To Give Hope Post-Charlottesville
White Nationalist Rally -- Washington D.C. (June 24)
Approximately 100 white nationalists descended on the nation's Capitol to "rally for free speech." White supremacist figurehead Richard Spencer gave a speech on the Lincoln Memorial to the applause of a meager crowd. The event lasted three hours and was not met with any counter-protest opposition.
Freedom Rally -- Seattle, Washington (August 13)
Just days after the Unite the Right rally in Charlottesville that turned lethal a pro-Donald Trump alt-right group that goes by the name Patriot Prayer held a rally in Seattle to "promote free speech." The event drew about 200 attendees and more than 1000 counter-protesters were kept at bay by police in tactical gear. Portland Mayor Ed Murray condemned both racism and hate speech the day before the rally. At least nine more white nationalist rallies have been planned this year with a free speech rally in Boston scheduled for this Saturday, just one week after the death of Heather Heyer.
This is serious stuff, and it's more important than ever that people are looking out for one another. There are plenty of opportunities to respond without violence or hatred. Learn more about what you can do to stand in solidarity with Charlottesville.