Images courtesy of the artist.
This article originally appeared on Creators.
As part of 50 States of Art, The Creators Project is inviting artists to contribute first-person accounts of what it is like to live and create in their communities. Alana Dao is a writer and observer interested in cultural criticism related to food and whiteness. She is the Executive Director of CSArt Maine.
I speak as an outsider, almost always. I am not from Maine, though I have lived here for the better part of the last 9 years. I am a woman and mother in the male-dominated arts world. And I am a person of color in one of the whitest states in the country—over 95% white, according to the last census. These extremes in demographics are, of course, reflected in the creative community.
After living in Portland for several years, I left for graduate school and returned to a changed city. Food culture and the arts boomed. It felt like a good time to be here, but it was hard to break through and find community. An artist, who has since moved, noted at the time, "There are, like, five people who makes the decisions of who gets to be seen in Portland. And they are all friends."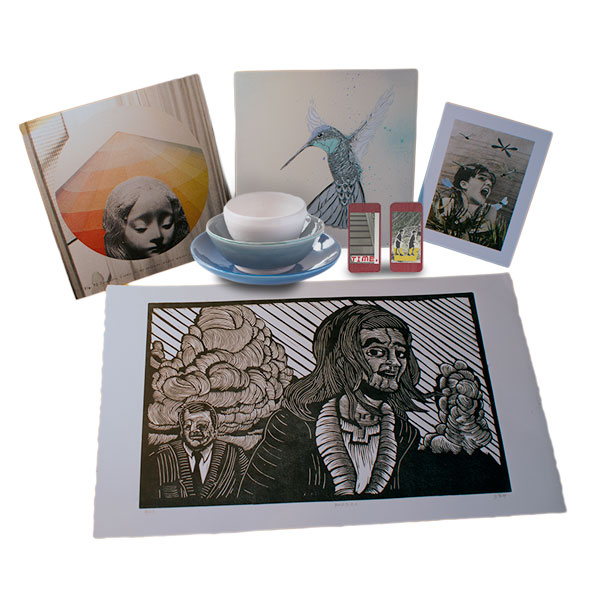 Mainers have a term for outsiders: from away. Being from away, I didn't have the same connections as many in the small Maine arts community do. As I began to realize nobody was going to hire me, I'd have to hire myself. A friend once told me, "Sometimes, when God closes one door, you have to climb in through the motherfucking fire escape."
With meg willing, I started a community-supported art program, CSArt Maine, to explore alternative models of producing and purchasing art. We connect Maine artists and deliver monthly subscriptions of work created in-state. We offer programming to reach broad audiences, engaging with underrepresented or emerging artists who may not be included in mainstream networks. Fostering creative community at a local level, CSArt Maine promotes conversations about the cultural importance of art, both within the Portland art scene and in more isolated rural communities.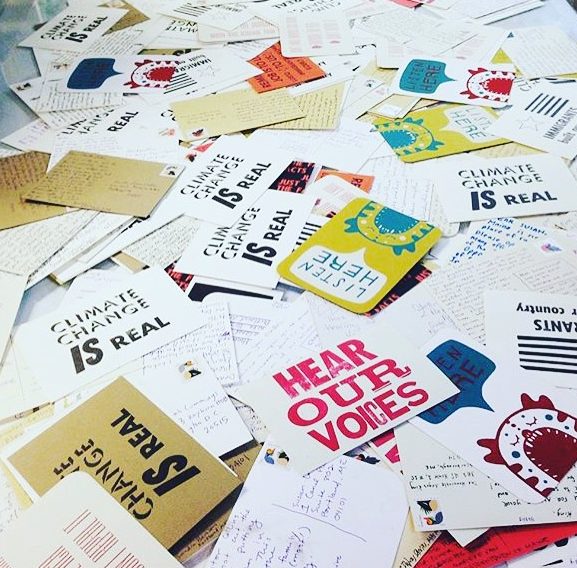 Our reference to the agricultural model honors Maine's ag culture and rural roots. The local food, farm, and beer movements have strong ties to the arts. Breweries house art galleries, Portland Mural Initiative has provided the city with murals on public walls, and last summer local artists were chosen to paint utility boxes throughout downtown Portland. The artist Pigeon asks the question, "Who has the right to call themselves a Mainer?" with his public works.
This past year, several established galleries closed as owners retired, and there appears to be a new wave of creative culture, particularly after the election. It has changed the way we see, make, and walk through the streets. I see more artists producing work that delves into social change. The Chart, an online journal for cultural producers in Maine, started a Resistance Readings series focused on the intersection of art, gentrification, racism, and journalism. Get Ready Weekly hosts events to produce visual resistance pieces to stand against bigotry and sexism.
While these events are largely produced and performed by the white dominant culture, the movement towards online platforms and the desire to focus on the marginalized cannot be overlooked. Writing from the outside and looking in, I see art—and its dissemination—changing here, and quickly. It is crucial to watch this change through a critical lens and talk about it to ensure we work towards inclusivity and a supportive community. And if those doors still don't open, find that fire escape and climb in.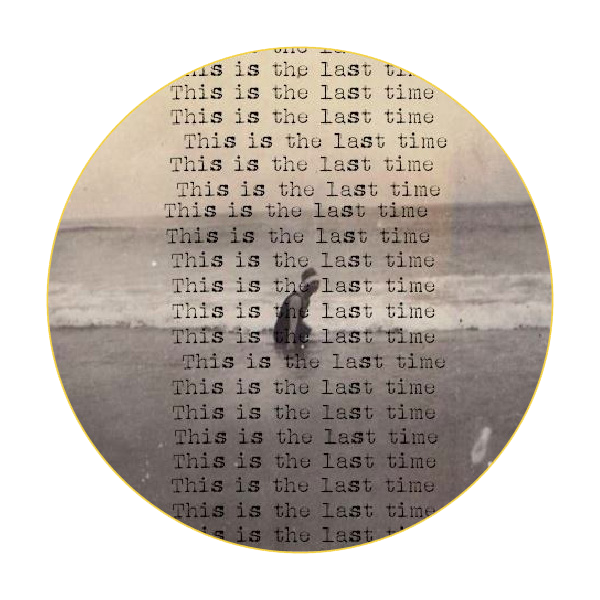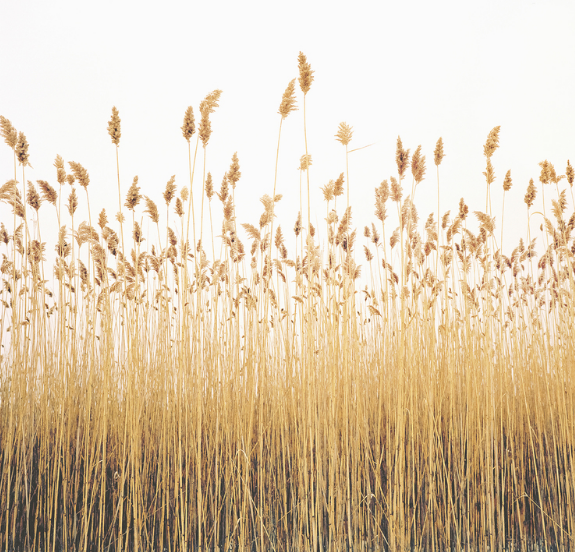 Check out more of Alana Dao's work here, and check out CSArt Maine.
All year, we're highlighting 50 States of Art projects around the United States. This month, we're covering Arizona, Mississippi, Nebraska, Maine, and Virginia. To learn more, click here.
Related:
The Charleston, SC Art Gallery That Dares to Be Different | #50StatesofArt
Meet Honolulu's Friendly Neighborhood Art Collective | #50StatesofArt
Inside New Mexico's Body Shop-Turned-Art Gallery | #50StatesofArt