Image via the Sierra Club.
This is an opinion piece by the Sierra Club for their Electric Vehicles Initiative.
Utility companies are hitting the clean transportation highway by investing in the infrastructure and other programs needed to allow electric vehicle (EV) drivers to get around with ease. Passenger cars drive America's oil consumption, accounting for 45 percent of oil used in the United States. At the same time, oil consumption accounts for more than 40 percent of greenhouse gas pollution. While our cars have been part of our climate problem, clean electric vehicles, which are now cleaner than ever, can be part of the solution. No matter where you live, even factoring in the emissions associated with electricity used to charge EVs, these cars are significantly cleaner than conventional vehicles. With more and more cities pledging to go all in on clean energy, EVs will only get cleaner over time as we shift to more renewable sources of power.
Two of the biggest barriers to EV driving for some people are higher upfront costs (of vehicles) and access, and cost, of charging infrastructure. Not only is access to home charging critical for EV ownership, but lack of publicly accessible infrastructure can result in "range anxiety" (the fear of getting stranded out of electric charge). But through rebates and investments in charging infrastructure and cleaner charging, all across the country, from California, to Missouri, to New York, to Vermont and more, utilities are plugging into solutions, making EV driving more of a breeze.
With more and more cities pledging to go all in on clean energy, EVs will only get cleaner over time as we shift to more renewable sources of power.
The California Public Utilities Commission is considering$1 billion+ in proposals by three of California's largest investor-owned utilities to drive widespread electrification of the transportation sector, and has already approved over $190M worth of infrastructure investments.
Of the new proposals, Southern California Edison (SCE) accounts for the largest share, $570 million worth, which it primarily plans to use on offering rebates for the installation of residential chargers. California's largest utility company, Pacific Gas & Electric, submitted about $250 million in proposal with over $200 million focused on installing chargers for medium to heavy duty vehicles that are high polluting, such as school buses or transit agencies and delivery fleets. P&E also offers a $500 Clean Fuel Rebate for customers who drive electric. San Diego Gas & Electric (SDG&E) is investing $244.1 million into the installation of tens of thousands of chargers in its service area.
These new chargers will significantly boost the mobility of zero-emission vehicles, shuttles, and delivery fleets. Soon, charging stations will be as common of a sight as gas stations.
---
Check out more videos from VICE: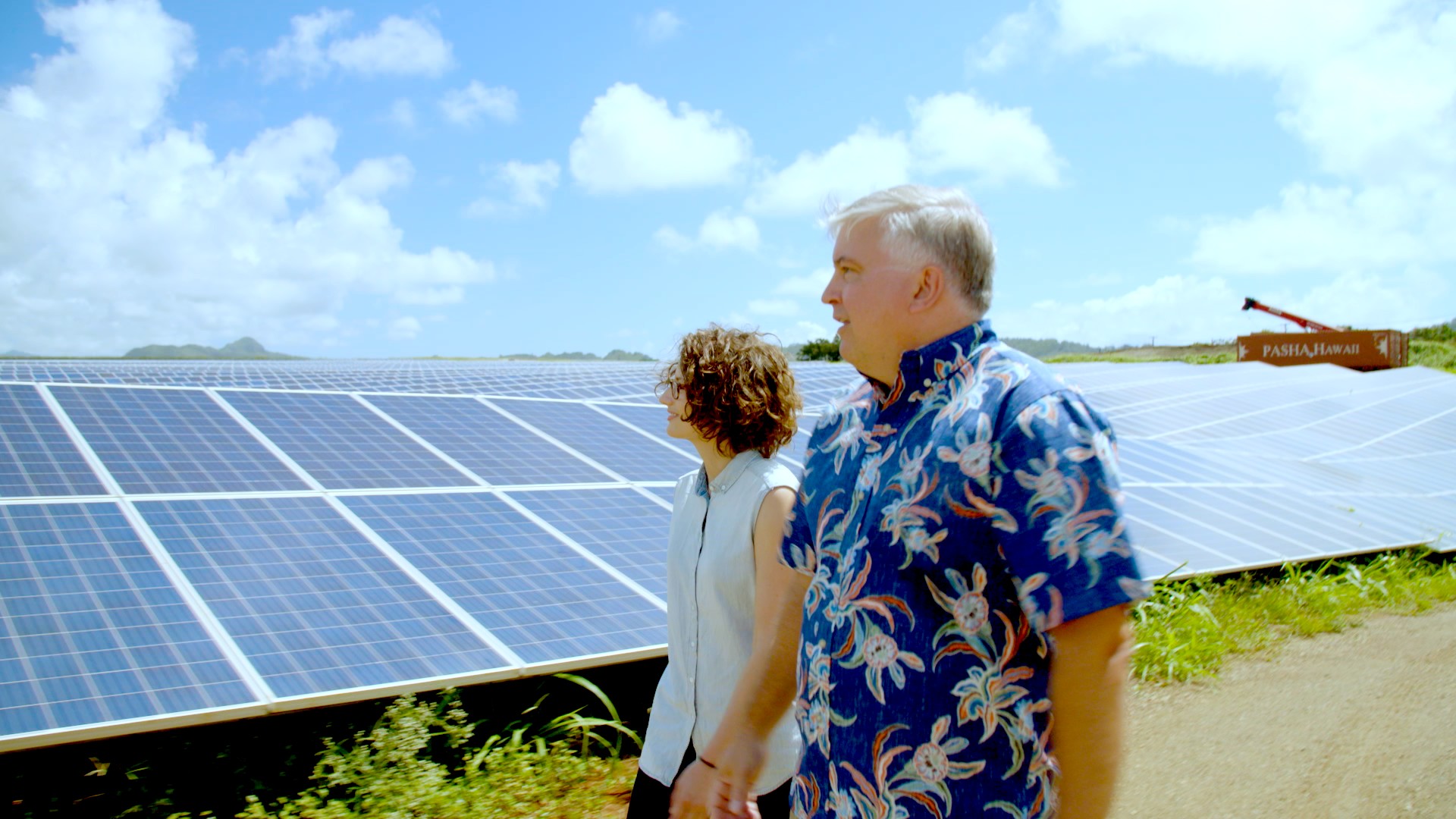 ---
California isn't the only state trying to make charging stations more accessible. In 2016, Washington state passed legislation that allows for a certain level of cost recovery for utility investments while changing infrastructure. With this certainty, Avista proposed and was approved to deploy over 250 charging stations at both residential and commercial customer locations. In New York, Con Edison announced a similar plan to invest $25 million in innovative electric vehicle strategies and infrastructure. They also released a Request for Information (RFI) seeking partners with the expertise to work on projects such as placing fast chargers in the city and putting more than 100 EV chargers on NYC sidewalks. The U.S. Department of Energy rewarded Rocky Mountain Power (RMP) with a $4 million grant to develop an electric charging corridor. They unveiled their first official station this past April in Salt Lake City which is planned to go through Utah, Wyoming, and Idaho.
The federal government offers EV buyers up to $7,500 in federal tax credits off the purchase of an EV, and many states offer additional rebates. Some utilities are providing additional rebates still. Burlington Electric in Vermont is offering a $1,200 rebate for its residents with the purchase or lease of an EV. In Florida, the utility JEA also offers rebates to push people to drive electric. Depending on the car, their customers can get up to $1,000 in rebates. In January, electric utility companies in Hawaii teamed up with Nissan to offer their residents up to $10,000 in rebates on the Nissan Leaf. Similarly, Pepco, the utility serving people in Maryland and Washington D.C, is also offering $10,000 in rebates on the new Nissan Leaf.
It will make it cheaper for consumers and more likely for people to use electricity to charge their EVs that come from renewable sources of power.
EVs already offer cheaper fueling costs than typical fossil fuel-powered vehicles. As noted by the Sierra Club, EV owners can save around $1,400 per year because electricity is cheaper than gasoline. However, EV owners sometimes try to charge up during peak hours of energy demand, when energy supplies are at their lowest-- meaning higher costs and sometimes the highest fossil fuel usage for both the utility companies and for the people trying to charge their cars. In D.C., the Sierra Club intervened on a proposal from Pepco, the District's electric distribution company, to not only install new chargers, but to conduct a time-varying rate pilot.
READ MORE: Hack Your Summer Road Trip in an Electric Vehicle
This will incentivize people to charge their vehicles during off-peak times that will make it cheaper for consumers and more likely for people to use electricity to charge their EVs that come from renewable sources of power and/or draw power when the grid is most able to provide it. Con Edison in New York offers rewards for EV drivers that take part in their SmartCharge program that pays users $50 just for signing up, $5 per month, and offers rewards for charging during off-peak hours.
As utilities become more involved in the shift toward green energy, we will see better access to EV chargers and better research on how and where to best build out EV infrastructure. While states play an important role in passing green policies, utilities have the opportunity to be a major catalyst for cheaper rate options and more affordable vehicles and chargers. Utility companies play an important role in ensuring that electric vehicles are more accessible to U.S. residents.
In order to make fast charging stations more affordable for disadvantaged communities, PG&E is proposing prioritizing placements at workplaces and multifamily housing, including apartment buildings. A portion would go in disadvantaged neighborhoods. Last year, the Sierra Club also worked with PG&E on their $130 million proposal that was approved in December 2016, the Charge Smart and Save Program, which will deploy 7,500 electric vehicle charging stations with a commitment from PG&E to deploy over 15 percent of these in disadvantaged communities.
Expanding utility programs combined with more than 30 makes and models on the market in a variety of ranges and price points, and the plethora of lower cost used EVs available, make now the perfect time to drive electric.
Make sure your hometown embraces renewable energy by joining the Ready for 100 campaign.