For decades, people living near "Cancer Alley" in Louisiana have breathed in some of the country's most toxic air. File photo by Andrew Lichtenstein/Corbis via Getty Images
The vast amounts of atmosphere-altering gases produced by the fossil fuel industry wouldn't be possible without policies that allowed its toxic facilities to be built next to Black, brown, and Indigenous communities, a new report has found.
About 56 percent of health-harming air emissions from oil refineries land hardest on people of color, even though minorities represent 39 percent of the overall population. For facilities that manufacture petrochemicals, 66 percent of the local pollution is borne by Black, brown, and Indigenous peoples, says the report "Fossil Fuel Racism" by Greenpeace and the Movement for Black Lives.
"The energy system is mired in the same structural racism we see elsewhere in the country," Tim Donaghy, a Greenpeace researcher and lead report author, told VICE News. "If fossil fuel companies were forced to pay the full cost of the pollution they push onto these communities, they'd go out of business."
That cost could include the higher levels of heart disease, strokes, lung cancer, diabetes, and other illnesses suffered by people of color who live near oil and gas infrastructure, the study argues. It might also include the 138,000 asthma attacks per year Black children experience from breathing in ozone from natural gas emissions, the NAACP has calculated. 
These petrochemical plants, oil refineries, and other polluting facilities are also emitting greenhouse gases that helped make last year one of the hottest in human history.
"Fossil fuel pollution is a public health crisis for Black people and fossil fuel emissions are a death sentence for the planet," Colette Pichon Battle, a leadership team member with the Movement for Black Lives and founder of the Gulf Coast Center for Law & Policy, said in a statement. 
One company mentioned in the report, Marathon Petroleum, operates a 250-acre oil refinery and tank farm in southwest Detroit, which has received 15 violation notices for health-damaging pollution in the past decade. The area near the refinery is 71 percent Black, due to a legacy of discriminatory housing policies that prevented non-white people from living in more desirable parts of the city. They breathe some of the worst air in Michigan. 
The refinery emitted about 863,000 tons of carbon emissions in 2019, according to the Environmental Protection Agency, which is equivalent to the climate pollution released by more than 100,000 homes. 
Not only is this pattern repeated across Marathon's U.S. operations—63 percent of whose toxic air is inhaled by minority communities—it is also representative of the oil and gas industry as a whole. About 70 percent of Exxon's air pollution is dumped on people who aren't white, for example, according to University of Massachusetts Amherst calculations. For Chevron, it's 74 percent. Those companies are also some of the country's top carbon emitters. 
"The natural gas and oil industry is essential to supporting a modern standard of living for all by ensuring that communities have access to affordable, reliable, and cleaner energy," Aaron Padilla, Manager of Climate & ESG Policy for the American Petroleum Institute, the lead trade organization for the oil and gas industry in the U.S., said in a statement to VICE News.
"Our top priority remains public health and safety, and we are committed to supporting constructive interactions between industry, regulators, and surrounding communities that may be disproportionately impacted and addressing any potential inequitable effects," Padilla said.
Community organizations led by people of color have been fighting to bring attention to the connection between climate change and racism for decades. But only recently have those concerns been embraced by mainstream environmental groups. "The climate message has all been about emissions targets," Donaghy said. 
Evidence suggests shutting down oil and gas infrastructure can cause immediate improvements to public health—while also bringing longer-term gains to the climate.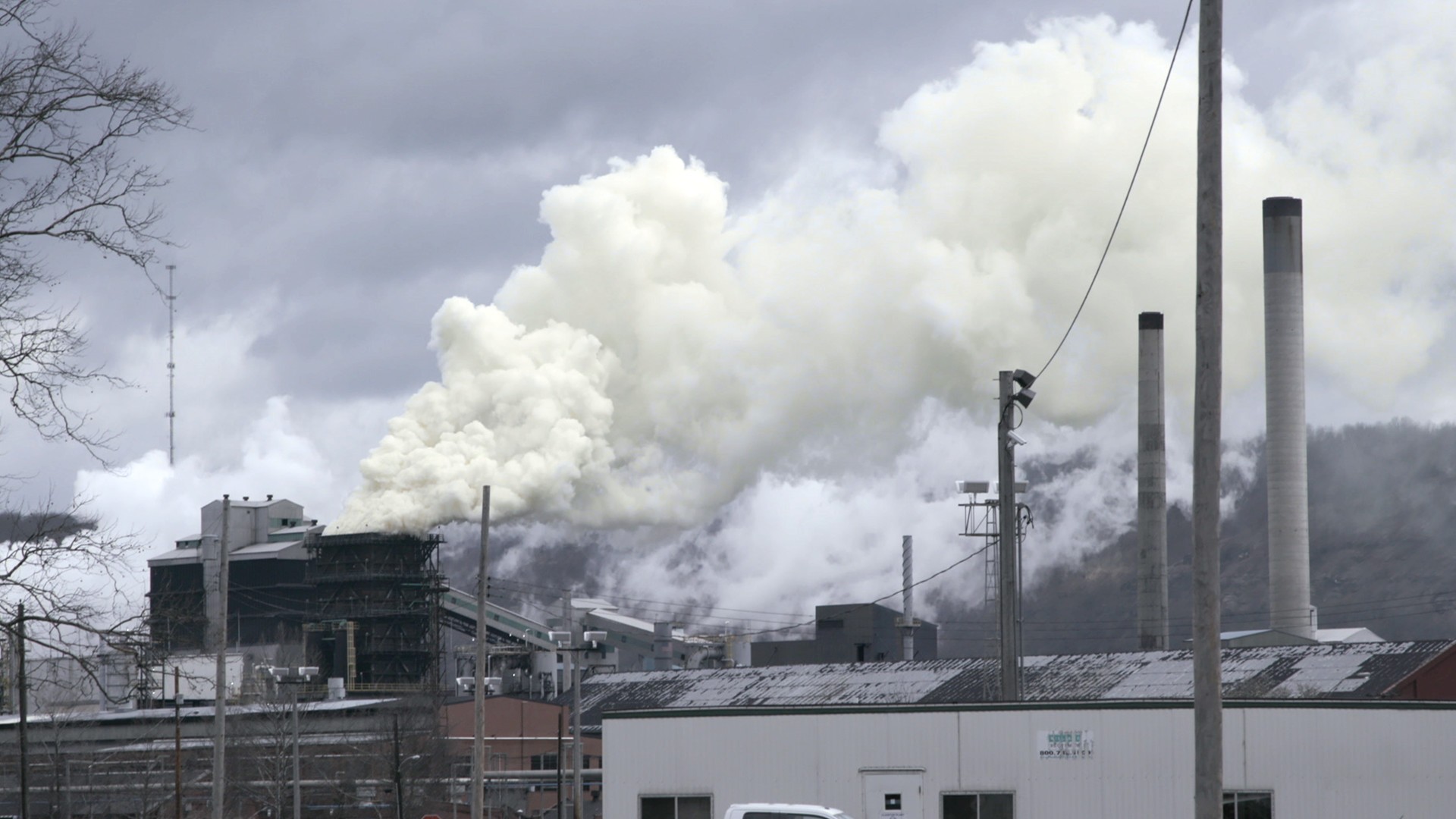 For example, Hispanic women living near fracking sites in south Texas have a 50 percent higher chance of giving birth prematurely than women not exposed to fracking pollution, researchers at the University of Southern California and University of California Los Angeles calculated last year. But the Greenpeace and Movement for Black Lives report notes that "after a series of coal and oil power plants were closed across California in the early 2000s, researchers found a significant decline in preterm births for women living in nearby communities."
Similarly, the closure of a Petro-Canada oil refinery in the Toronto suburb of Oakville in the early 2000s "helped reduce hospitalizations for respiratory illnesses in the area," the report says.
Congress is now debating a $2 trillion infrastructure plan that the Biden administration promises will reduce greenhouse gas emissions while also investing in communities of color that have been disadvantaged by decades of racist policies. "President Biden can fulfill his promises to confront systemic racism, tackle the climate crisis and Build Back Better by initiating a fossil fuel phase-out," the report argues. 
Follow Geoff Dembicki on Twitter.