A pair of immigrants (including a green card holder) are processed at an ICE facility in LA in April. Photo by Brian van der Brug/Los Angeles Times via Getty
Last week, federal immigration officers in Texas stopped an ambulance at a Border Patrol checkpoint and followed the the ten-year-old patient inside—Rosa Maria Hernandez, an undocumented immigrant with cerebral palsy—to the hospital, where she had an emergency gall bladder operation. Federal agents waited outside the operating room, two at a time in shifts that changed every eight hours, according to Leticia Gonzalez, an attorney representing Hernandez pro bono. They maintained this watch for nearly three days, then detained her, sending her to a children's shelter in San Antonio where she is awaiting processing, to she if she can be released to the custody of her family. She may be deported.
Hernandez was brought to the US as a baby from Mexico, by her parents, who are also undocumented. "It's the first time she's ever been away from any family members since she was born," Gonzalez told me. "She doesn't understand what is happening."
Stories like hers are exactly what many California lawmakers and immigrant rights advocates are hoping to prevent from happening in their home state. Earlier this month, California passed some of the most comprehensive immigration legislation in the country, making the entire state a "sanctuary state." The term refers to policies that protect undocumented immigrants, usually by restricting or obstructing immigration enforcement. California's new law limits the reach of local law enforcement when it comes to detaining or arresting undocumented immigrants as well as restricting local law enforcement from sharing information with federal immigration authorities.
It also creates "safe zones," including hospitals, public schools, and courthouses, where immigration enforcement will be restricted.
"We want these environments to be safe," said the sanctuary state bill's author, California state senator Kevin de León. "I understand there's a lot of panic and anxiety because of the fear that the Trump administration has purposefully instilled in our vulnerable communities, but people must still continue to work, they still have to take their kids to school, and they still have to go to the hospital. They can't be paralyzed by fear."
But many still are. The bill, which goes into effect in January, doesn't put any limits on Immigration and Customs Enforcement (ICE), which is a federal, not a state, agency. And that's a concern for many undocumented immigrants living in California, which is home to 2.3 million undocumented immigrants, according to the most recent statistics available, the largest population of any state in the country. (Texas, by comparison, has 1.6 million undocumented immigrants.)
"Living here in LA you hear of so many ICE raids," a young woman told me. She asked that I not use her name, because she is a DACA recipient and her parents are undocumented. "Two weeks ago, my mom drove by the street and bumped into ICE" in their residential neighborhood. "They were there to detain someone and she saw them face to face, and she, of course, freaked out. It became so real that at any moment our lives could change."
ICE acting director Tom Homan said in a statement after the legislation was passed, that the bill undermines public safety and that, "ICE will have no choice but to conduct at-large arrests in local neighborhoods and at worksites, which will inevitably result in additional collateral arrests."
But according to many people I spoke with, that's already happening. "Even going to the grocery store," another woman who wishes to remain anonymous told me. "For a while, there were rumors of ICE raid (there)." Her parents, who are also undocumented, told her they were scared to go shopping for fear they would get deported.
---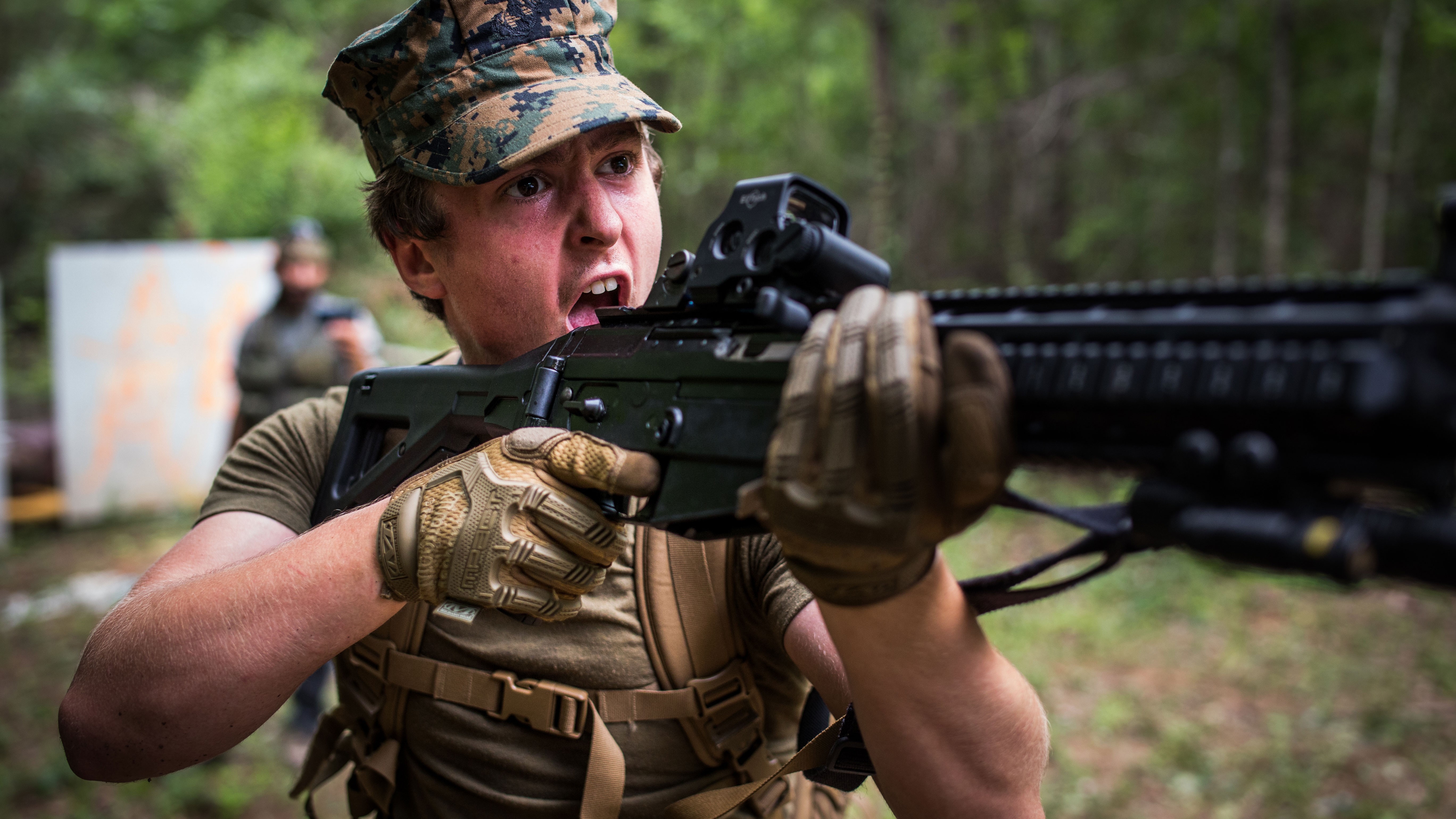 ---
"I'm under no illusion that enforcement of our federal immigration laws fall solely in the jurisdiction of the federal government," said de León. "We don't impede the federal government from enforcing federal immigration laws because that's their role by law, and no one can stop them from doing that. However, we don't have to allow our local police departments to be commandeered by the Trump administration, to be extensions of the Trump deportation machine."
Many cities in the country have adopted sanctuary city laws designed to protect undocumented residents and encourage them to interact with the authorities when needed. Oregon passed a law decades ago that prohibits local law enforcement from enforcing federal immigration law if a person's only crime is being in the country illegally, and Vermont passed a law this year prohibiting local officials with sharing immigrant status and religious information with federal authorities. Other states have moved in the opposite direction: Texas, where Hernandez lives, as well as Mississippi, Indiana, and Georgia have all passed laws this year that punish jurisdictions that refuse to cooperate with federal immigration authorities, according to the National Conference of State Legislatures.
Critics of sanctuary policies say they threaten the public safety and allow dangerous criminals to roam freely. But de León points out that ICE agents aren't prohibited from a California safe zone when they have a judicial warrant. "Usually when you have a judicial warrant, it means you're a pretty bad person," he said.
De León said he assumed, when Trump took office, that the administration might focus solely on removing immigrant criminals. "They've actually done the opposite," he told me. "I think it's fair for ICE to remove individuals convicted of serious and violence criminal felonies. (But) they've been focusing on innocent folk who have the slightest misdemeanor or traffic violation. There's been an increase in those who have no misdemeanors whatsoever."
In his view, the fact that other cities and states are introducing similar sanctuary proposals indicates the need for national reform. "Ultimately, you need comprehensive immigration reform or you'll be continuously playing defense," he said. "That's what you have to get to—comprehensive immigration package that will provide relief to folks who are fearful of being removed from this country, whose children were already born and raised in this country, who are full-fledged Americans."
If and when that reform comes, it will likely be too late for those like Hernandez.
Typically when an undocumented immigrant is detained, processing takes two to three months, Gonzalez said. Authorities have told her they will expedite Hernandez's processing to two to three weeks—during which she will miss post-op appointments scheduled by her doctor. After processing, the family is hoping to get her home. "We're dealing with a disabled, developmentally delayed child who has cerebral palsy, who benefits from routine and from having familiar faces that she knows," Gonzalez said. For now, she stays alone at the shelter.
Cole Kazdin is a writer living in Los Angeles.