Photo by Peter Bernik
It's easy to feel relatively sanguine about abortion rights in the UK. Unlike our counterparts in the US, our politicians don't try to hold undocumented pregnant teens hostage to deny them an abortion or actively trying to ban abortions after 20 weeks.
But that doesn't mean that we can afford to get complacent, especially when Theresa May sees fit to waltz into a deal with the anti-abortion Democratic Unionist Party or the guy tipped to be the next prime minister opposes abortion even in cases of rape or incest.
This week marks the 50th anniversary of the Abortion Act, the landmark piece of legislation that finally gave women—albeit only those in England, Wales, and Scotland—access to abortion in the UK. But that doesn't mean that the law is perfect, or that it works perfectly in practice. In 2017, there are plenty of reasons why British women might find it difficult to get a termination—and it's proof of how far we have to go as a country.
You Live Too Far Away From an Abortion Clinic
When researchers interviewed 519 women living in the UK who had requested help from Women on the Web, an online service that provides abortion pills, they found that 49 percent of women cited problems accessing NHS services.
---
Watch: Drone Delivered Abortion Pills and the Fight for Reproductive Rights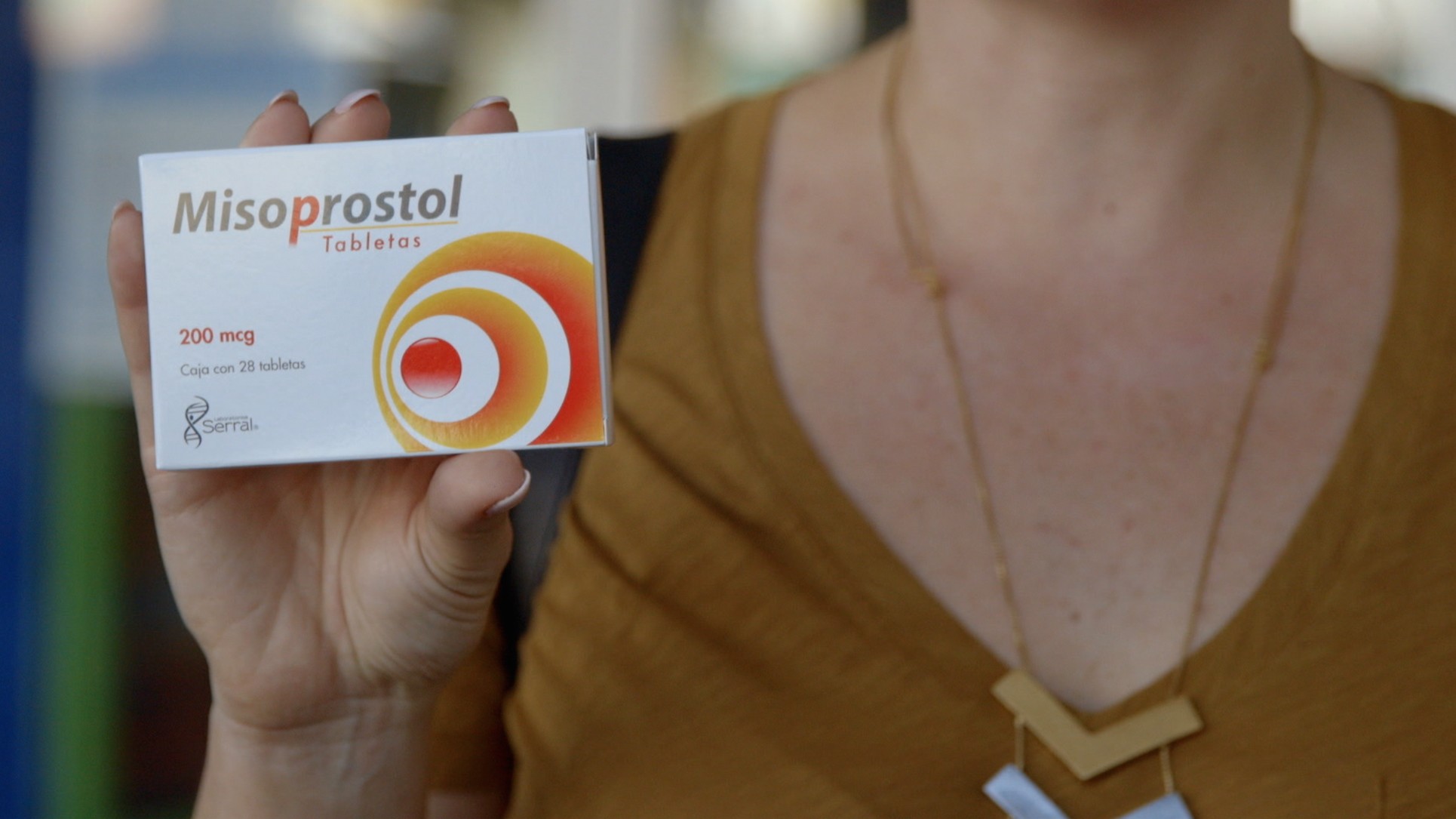 ---
One of the main reasons cited in the medical journal Contraception was that some people simply lived too far away from their nearest clinic, and work and childcare commitments meant that they could not travel the distance, especially not for multiple appointments. (In the UK, medical abortions—comprising of a mifepristone tablet and then a tablet of misoprostol up to 72 hours later—are usually administered in a clinical setting.)
"I am only two weeks pregnant, I already have three kids, and I am a single working mum," Linda, 31, told the researchers. "I am unable to go to the hospital, as I do not have the funds to pay for childcare while I would be in there. I am unable to take time off work and I can't tell my family, so there is no one I can ask to look after the kids. I really need to do this in my own home."
On Thursday, Scotland became the only place in the UK where women are now allowed to take misoprostol at home—meaning that they don't need to travel long distances for a second appointment.
You Live in Northern Ireland
Even though Theresa May likes to pretend Northern Ireland doesn't exist until she needs to do a deal with the DU to cling onto power, the fact remains that Northern Ireland is still part of the UK. Its citizens are British, they pay British taxes, and they should be fully entitled to NHS services—including abortion access—in the UK. But that isn't what happens.
Read more: Talking to My Grandma About Her 12 Abortions
In Northern Ireland, abortion is only legal in cases where the mother's life is threatened. Instead, women must risk prison to purchase abortion pills online or travel abroad to seek treatment—a costly journey that hundreds still opt to undertake every year.
In mainland Britain, at least, Northern Irish women no longer have to pay £900 for an abortion; they recently won the right to access abortion services for free on the NHS in mainland Britain. Earlier this week, the government also announced that low-income Northern Irish women would also be able to apply for funding to travel to the UK.
None of this, however, negates the fact that it is still basically impossible to have a safe and legal abortion in Northern Ireland—a situation that lawyers and human rights activists have rightly attacked as "cruel, inhumane, and degrading."
You Are Harassed and Intimidated Outside Your Local Clinic
The BBC reported in 2015 that around half of abortion clinics in England and Wales are protested by anti-abortion demonstrators. Women have reported being followed from their cars and targeted with such aggression that they burst into tears or had panic attacks. In Hastings, one anti-abortion group even recently used Facebook Live to broadcast its demonstration, threatening the safety and privacy of patients. Under these circumstances, it's not surprising that some women may be scared off from going through the clinic doors—even though they are simply accessing their legal right to abortion.
Thankfully, politicians finally seem to be doing something about the rise of these American-influenced protest tactics. This month, Ealing Council voted to take the first step towards creating a buffer zone around their local clinic in an attempt to ward off such demonstrations. Opposition leader Jeremy Corbyn has also backed calls for such buffer zones to be rolled out nationwide.
You Have to Wait Too Long at Your Clinic
According to the NHS website, the wait time for an abortion shouldn't exceed more than two weeks from your initial appointment. Given that abortions after 24 weeks are only allowed in certain cases—like if the mother's life is at risk—that gives you a limited amount of time to a) find out you're pregnant in the first place and b) seek an abortion.
Unfortunately, the two-week wait time figure doesn't exactly hold up in real life. According to a Debrief investigation, the length of time you must wait for an abortion may actually depend on where you live. If you live in Leicester, you face an average wait time of 23.4 days. Women in Sheffield must put up with a 19.6 day wait. Live in Grantham, Spalding, Skegness, or Lincoln? You're looking at 18.5 days.
This doesn't just apply to these few counties, either. Alarmingly, 76 percent of England clinical commissioning groups (CCGs), which regulate healthcare provision in their local area, also reported longer wait times in 2016 than they did in 2013.
As the overall crisis in NHS waiting times continues to escalate—with hospital bosses warning of a return to the huge delays last seen in the 90s—it's not unfeasible to think that you might be waiting a lot longer for an abortion in the future.
You Don't Qualify for an Abortion on the NHS
In Britain, 98 percent of abortions are paid for by the NHS—but what happens if you don't qualify for NHS treatment because of your immigration status? Migrant or undocumented women must pay for their abortions, which can cost up to £546 for the abortion pill and up to £2000 for a late surgical abortion. For many, fees like these are way beyond what they can afford.
"The system is broken. It's in crisis. Not fit for purpose."
Asylum seekers, refugees, and victims of human trafficking may be exempt from payment, but these are notoriously difficult to prove. Doctors of the World volunteer Dr. Rhiannon England works at the women and children's clinic in London, and she told Broadly earlier this year, "I can't tell you how difficult it is to go through the trafficking proving procedure. If you are an undocumented migrant, like many of the women we see are, you have no rights. Undocumented migrants have to pay."
You Need a Late Abortion—And You Can't Find a Doctor
Doctors have warned that abortion provision in the UK is under threat, especially for women seeking late abortions between 19 and 24 weeks. If you need an abortion at 19 weeks, there are only four hospitals across the whole of England and Wales—an area of some 151,000 square kilometers—that have the medical staff and expertise to offer a medical abortion, and just three equipped to perform a surgical abortion.
Professor Lesley Regan, the president of the Royal College of Obstetricians and Gynaecologists (RCOG), told the Guardian that fewer and fewer doctors are choosing to specialize in abortion care, and some of those who do have even faced criticism from their colleagues. "The system is broken. It's in crisis. Not fit for purpose," she said.
When their nearest hospital lacks the trained staff necessary to perform late abortions, women end up traveling enormous distances or enduring lengthy waiting times at another medical facility—and may end up giving up on their abortion. The British Pregnancy Advisory Service (BPAS) says that 158 women last year ended up continuing with their pregnancies after being faced with such difficulties in accessing a late termination.
The 1967 Abortion Act doesn't mean guarantee abortion on demand, though that's how the general public often interprets it. As Women's Equality Party leader Sophie Walker notes in the Independent, it was originally written in as a loophole in the 1861 Offences Against the Person Act, which made abortion a criminal offence punishable by up to life imprisonment:
Campaigners in the sixties, seeing the lack of political will to allow women free decisions about their own bodies, wrote a workaround: Women in England, Scotland and Wales were permitted an abortion so long as they understood this was a special measure, requiring the permission of two doctors.
It may be a groundbreaking piece of legislation, but the Abortion Act doesn't actually decriminalize abortion. Instead, it merely creates an exemption to the 1861 law that allows women the wiggle room to seek a legal termination.
If you don't get an abortion under the circumstances dictated by the 1967 Act, you are effectively breaking the law. And yes, you can still go to jail for it. In 2015, a woman in County Durham was found guilty of using poison to self-induce a pregnancy and was sentenced to a two and a half year custodial sentence under the 1861 Act. Little wonder that pro-choice campaigners are now arguing for full decriminalization of abortion.