Barton Fink (John Turturro) and Boogie Nights (Mark Wahlberg) | Screencaps via YouTube.
It's no secret that the Academy Awards loves a movie about Hollywood or the people who belong in Hollywood. It's why La La Land went into last Oscar season as the clear favourite, why Shakespeare in Love defeated Saving Private Ryan back in 1999 and why the little-seen Birdman and The Artist took home Best Picture wins earlier this decade.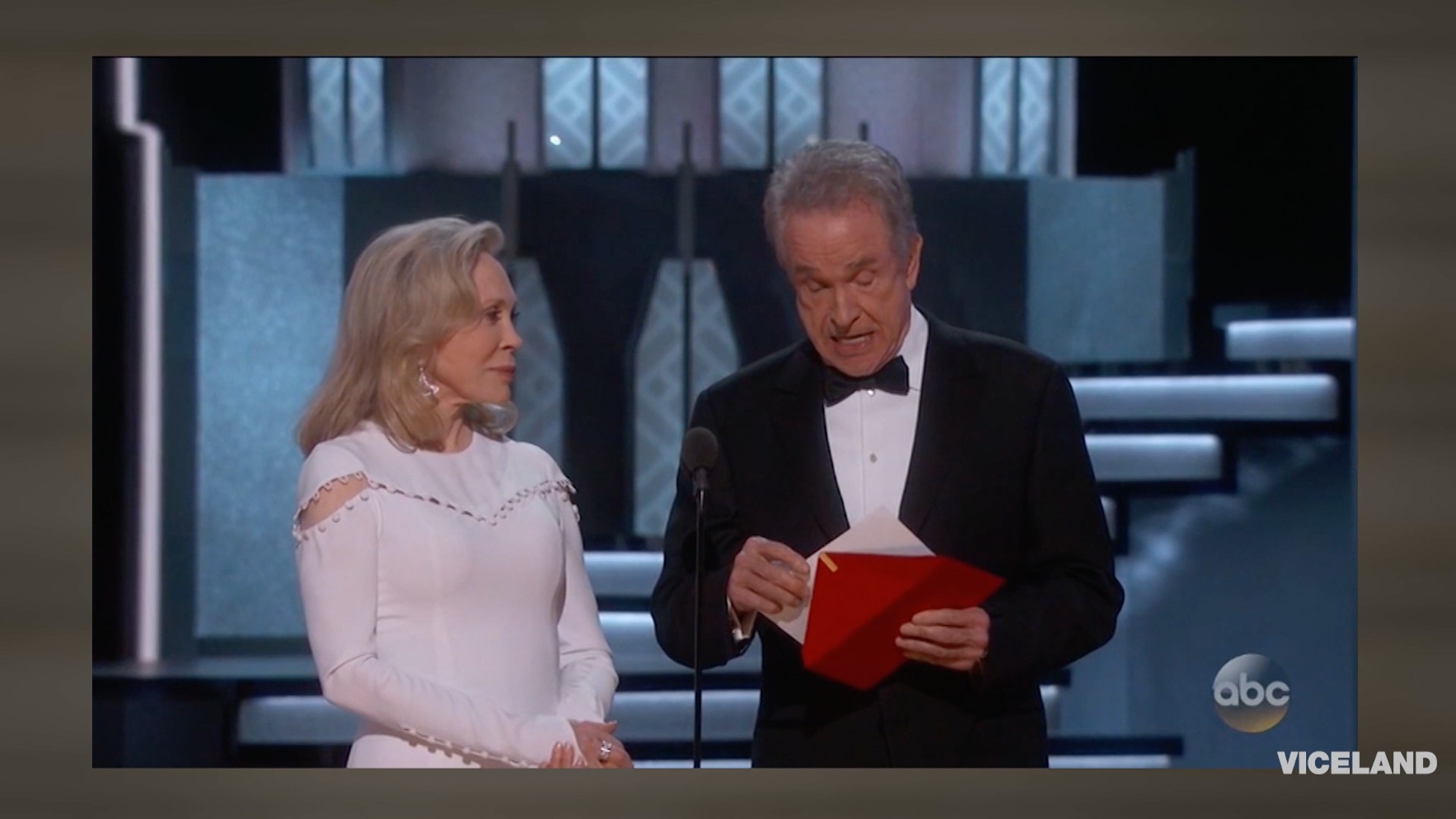 It causes you to shake your head a bit, but at the same time, there are some really good movies made about the world's best/worst industry. I've compiled nine of the best available on Netflix to take you into Sunday night's award ceremony (subject to work depending on whether you are in the USA, UK or Canada, sorry)
The best Paul Thomas Anderson-like film Paul Thomas Anderson has ever made. This is recommended because it isn't viewed in that classic LA story way of making it in Hollywood, starting from the bottom, blah blah blah. This is instead a story about being on the top, literally, in that sex on camera sort of way. In the early 70s/80s, pornography was played in legit cinemas instead of being relegated to shady back rooms, and Boogie Nights brilliantly showed off the shadowy underbelly of showbiz that no one wanted to talk about. You have a young Mark Wahlberg as the well-endowed high school dropout Eddie Adams (aka "Dirk Diggler"), who lands the opportunity to take part in California's fledgling adult industry, and a murderer's row of supporting actors including Julianne Moore, John C. Reilly, Philip Seymour Hoffman, Don Cheadle, Alfred Molina, and Burt Reynolds. Come for the fame, talent, greed, sex, and money, but stay for the only performance Wahlberg had the nerve to regret before apologizing for Marky Mark. (And also the killer soundtrack.)
There's a reason why so many screenwriters—writers in general, tbh—are drunkards, losers, and weirdos who make their money putting words on a screen and/or paper. That's because writing is a HARD AND THANKLESS TASK—a point that every writer makes over and over again. Screenwriters are the sacrificial lambs that give the films we love the weight to that land that coveted Oscar nomination, and Nicolas Cage delivers a brilliant and surreal representation of that tortured dynamic in this 2002 Spike Jonze film (full disclosure: Jonze is VICE's creative director). Cage plays "Charlie Kaufman" in a role written by Charlie Kaufman about the struggle to make an adaptation of Susan Orlean's The Orchid Thief to film. It's very complicated. I could only imagine what it was like for the Annihilation dude.
If you're a 90s kid or older, you probably recall this film from director Robert Zemeckis as this witty comedy about a live-action detective played Eddie Valiant, who enters an animated world to unframe a bunny. Well, you're wrong. Instead, think of it as the cynical studio-approved movie about the dismal showbiz era of the 80s. It's meta, it laughs at itself, and you'll laugh too at all the cartoonish ways a showbiz-obsessed Los Angeles presents itself.
We're obsessed with celebrity. We spend idled moments watching said celebs do celebrity things on our tubes, our phones, our everythings. This film isn't a celebration of fame, but instead a satirical view of how it's ingested by others. It takes a puppeteer in Craig Schwartz (John Cusack) who discovers a portal into the head of John Malkovich, who pretty much plays himself. It's a film about obsession, self-loathing and the cycle that's a 1:1 take on our own instagram'd John Malkovich's.
What if action stars were so damn ego-centric, so wrapped up in their bad-ass self-images that they could be tricked into bringing that shit into some real-life, bust-all-kinds-of-shit-up wars. With a cast that includes Robert Downey Jr. doing the only level of blackface I'm willing to accept, along with Ben Stiller, and our Canadian that could, Jay Baruchel, we got a play on The Expendables, if The Expendables took it itself seriously, which is debatable depending on who you ask from The Expendables.
AGAIN I say, writing is HARD, and directors Joel and Ethan Coen embrace this same pessimism in their views on what can happen when said writers step foot in Hollywood—the broken messes by bureaucratic schemeable-folks that they become. Don't become Barton Fink. Barton Fink, played by the criminally underrated John Turturro, is a New York playwright who eventually finds the ugly truth beneath his optimistic dreams. You'll definitely empathize with Barton Fink, but will most definitely not want to be Barton Fink.
Unless you're incredibly lucky, there's a point in every showbiz career when things drop off; publicists stop returning calls, autograph requests go un-requested, and it's a middle aged guy sitting on an old sofa scanning for the next break after the big break that'll lead to the even bigger break.
This is the Michael Keaton (Batman) biopic that Michael Keaton didn't realize was actually about Michael Keaton.
Alejandro G. Iñárritu's story about the former superhero actor star turned civilian, seems so intimately ripped from the Keaton's life that it's hard to believe that he didn't take this one personally upon a first read. Minus the flying counter-ego thing taunting him at every waking moment, this one is pretty on point.
This one is relatable in the same way that just about every person can say they've been in a dysfunctional relationship; director Billy Wilder gives us a look into 1960s Hollywood and the down-on-his-luck screenwriter with the audacity to think he can have a functional relationship within it. We're already so wise to the idea that celebrity couples don't exactly last (Ben & Jen, Jen & Brad, Brad & Angie), but Sunset Boulevard was one of the first to give us a glimpse of the fuckery behind the tabloid images. Through our man (Joe Gillis) who gets into a dangerous relationship with a star (Norma Desmond) during a script rewrite, the personal complexities behind "celebrity" become clear.
Showbiz isn't all doom and gloom, OK. That may be lasting impression being given by this roundup, but truth be told, making films and working within this industry, most often starts with a dream that can turn out pretty damn beautiful when met with reality (absent some of the aforementioned bullshit). French director Giuseppe Tornatore makes a celebration of the possibilities, and idea, that the power of cinema can easily compensate for the overall shittiness of life. I personally can relate with this selection. I once spent hours as a projectionist of sorts, watching films in a theatre without a single soul to join me. There's an intimacy there that makes it hard not to fall in love with the art form. In Tornatore's masterpiece, he takes that simple concept that involves a filmmaker recalling the moments he fell in love with movies through his friendship with a village projectionist.
Even for a film taken from the late 80s, this one puts a stake to the idea that the shittiness which exists within showbiz can can rarely compare to the goodness it often produces.
Follow Noel Ransome on Twitter.