Many of us have a story of when we were kids, and a stern parent or grandparent would force us to stay at the table until we cleaned our dinner plate. It's a principle worth having when we go out to our favorite restaurants too. Food waste in America is a major issue that is both irresponsible and costly. In 2012, the National Resource Defense Council (NRDC) published a report that found 40 percent of good food in the U.S. doesn't get eaten. Now a group of do-gooders are working on a local solution to address a national problem.
In 2017, Working Not Working, a collective of creative minds in advertising, design and various fields in Los Angeles, began brainstorming a solution that responsibly deals with uneaten food and how to distribute it to those in need of quality meals. VICE, in partnership with Working Not Working, brought together a task force of 20 people from the creative industry to address food waste and help the homeless community by supporting local shelters. Their campaign, FoodFight!, launched as a two-week pilot program on February 26, 2018, to mobilize local resources for the organizations helping society's most vulnerable members.
The program aims to reduce the amount of tossed-out leftovers from restaurants by making food donations as easy as hailing a ride through an app.
The restaurants and grocers currently involved are located along LA's Abbot Kinney Boulevard, which is known for its high-quality cuisine. The FoodFight! organizers have partnered with Twice New, a Southern California food reclamation non-profit, and Postmates, an on-demand courier service similar to Lyft or Uber, to pick up the excess food and then deliver it to three nearby shelters: St. Joseph Center, Midnight Mission and Bible Tabernacle.
"Our intention going into this was simply to try and find a solution that would attach on to an existing infrastructure," Dersu Rhodes, Design Director at VICE and FoodFight! Ambassador told VICE Impact.
---
Watch some more video from VICE Impact: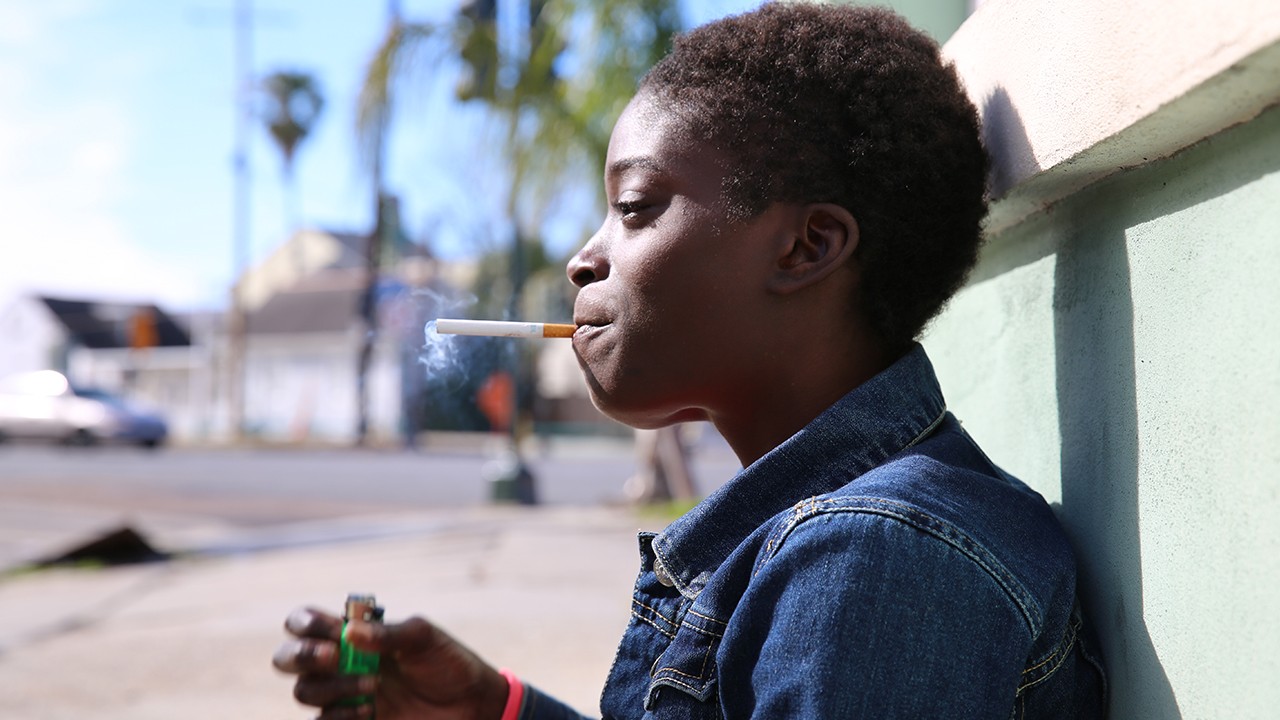 ---
Rather than attempting to reinvent the wheel, the FoodFight! team decided to use what was already available to them by developing partnerships within ride-sharing and delivery services industry. Postmates was the first courier service to work with the FoodFight! activists and agreed to foot the entire bill of deliveries for their part of the pilot program. Long-term financing has yet to be determined.
We found out that in L.A. alone we waste about 18 million pounds of food every day. It was really clear, from a local impact standpoint, that we had a job to do.
To measure the success of the program, the organizers are looking at how much food is donated per day, which will help them assess the types of restaurants that may have more food waste. Also, they're taking into consideration the feedback from the shelters and whether the program is actually meeting their needs. This will inform how they're able to scale the program once the pilot ends on March 9.
"We found out that in L.A. alone we waste about 18 million pounds of food every day," said Emily Slade, FoodFight! Ambassador and Working Not Working's Head of Growth. "It was really clear, from a local impact standpoint, that we had a job to do."
Slade said that a good portion of the food that ends up in landfills happens because people aren't aware that they're able to donate food without legal repercussions.
"A big part of this whole situation is that restaurants, corporate food programs, and food purveyors oftentimes will throw food out — not because they're bad people or anything like that— but they think that they can get sued for donating it," she said.
But there's a little-known legal loophole— the Bill Emerson Act, a 1996 federal law that protects anyone who donates food in good faith. A major component of FoodFight! is educating members of the food industry about the law so that more businesses are encouraged to give their surplus of meals to those in need.
Since the NRDC released their initial findings, the food waste dilemma has only gotten worse and more expensive. In their 2017 report, the council found that on average Americans throw out more than 400 pounds of food annually. That percentage of uneaten food has a huge price-tag, which the NRDC estimates is $1,800 per four-person household or $218 billion nationwide.
On average Americans throw out more than 400 pounds of food annually.
Rhodes and Slade hope that the convenience of FoodFight! and the ability to write-off food donations as a tax deduction will be an incentive for those in the food industry to operate more sustainably. VICE Impact reached out to the office of LA Mayor, Eric Garcetti, who confirmed via email that restaurateurs can deduct food donations made to shelters and similar charitable organizations.
California threw out 36 million tons of edible food in 2011, but the state is working to correct the unsustainable mistakes of its past. Governor Jerry Brown (D) announced that California would hold its first Food Waste Prevention Week from March 5 to 9th to push business owners and individuals to take action.
U.S. policymakers may want to look overseas to implement alternate models of lowering food waste. In 2016, the French government passed a law that bans grocery stores from throwing away unsold food nearing its best-before-date. These stores are now required to donate the food that would have ended up in the garbage to charities and food banks. If a similar law existed in the States, campaigns like FoodFight! could have an even greater impact.
Despite the goodwill of giving leftover portions of their meals to people on the street, Rhodes says that one-off donations of meals don't do much for homelessness rehabilitation, which is one of the goals of FoodFight!
"Although I think that's great as a short-term fix where you come out and feed someone directly and they can have a full stomach that night, we found out that donating food on the streets isn't the best solution," Rhodes said. "What it does is make people reliant on these things. It doesn't ask them to go into a shelter or a place where there are social workers"
Ultimately, FoodFight! is a way to get good food to places that are gateways to rehabilitation and where people need can get nourishment as well social services.
To find out more about FoodFight! and how you can get involved by visiting their website . For information about addressing hunger in your community use the database from WhyHunger to find local shelters and food pantries.
Correction: This story originally said that food was distributed to Upward Bound House, when, in fact, food was distributed to St. Joseph Center. We regret the error.