Levi Sanders has made it official and will try to join his dad, Vermont Sen. Bernie Sanders, in Congress next year. He's got the family-name recognition -- but also a lot of competition.
"After much thought and consultation with my family, friends, and the people of New Hampshire, I am excited to announce today that I am running for Congress in New Hampshire's 1st District," Levi Sanders said in a statement Tuesday.
Levi, 48, first confirmed to VICE News last week that he was seriously considering entering the race in the state where his father overwhelmingly won the 2016 presidential primary, by 22 points. He made clear that he'd run as a Democrat on a platform similar to his father's, including Medicare for All and free college tuition.
Ansh Grover, Levi's senior strategist, told VICE News there are no campaign appearances with Levi and his father scheduled. "None at all. We want to be very clear that this is Levi's campaign," he said. The younger Sanders served as a senior policy strategist for Bernie's campaign and currently works in legal services to help people obtain benefits through the Social Security system.
Despite the strength of the Sanders name in the state, Levi will face significant headwinds as he tries to win the primary election in September. For one thing, he doesn't live in the district, for which critics and conservatives have already attacked him. GOP candidate Andy Sandborn sent out a fundraising email Monday with "DOES NOT EVEN LIVE IN THE DISTRICT" in all caps.
Ansh Grover, Levi's senior strategist, told VICE News he thinks Levi will be able to overcome those attacks by focusing on the issues facing the working class. "Whether you're from Concord or Manchester doesn't matter as much as whether you have health care, or if someone in your family is suffering from opioid addiction," Grover said. "Those are the issues that people care about."
New Hampshire's 2nd District, where Levi lives now, is already occupied by Democrat Ann Custer, who is running for reelection. Democratic Rep. Carol Shea Porter in the 1st District, however, is retiring, which has opened the way for Sanders and a large slate of other ambitious Democrats.
In fact, there are already seven other Dems running in the district, and they have been busy, collectively raising nearly a million dollars. Two of them, State Representatives Mark MacKenzie and Mindi Messmer, are already trying to lay claim to the liberal populism wing of the party that Bernie Sanders animated in 2016. As a result, some Bernie supporters have signaled they will not support his son.
""He can of course do what he wants, but wow … I just know that we have some great candidates in the race already," former state Sen. Burt Cohen, a Bernie backer who is now supporting Messmer, told New Hampshire's WMUR last week.
And if Levi manages to unite the more liberal base of the party, there's no guarantee that the national and state party establishment will fall into line because there is concern that he is not the strongest candidate.
New Hampshire's 1st district is one of the most contested seats in the country, regularly swinging from Republicans to Democrats. Trump also received more votes there than Hillary Clinton did in 2016, making it a key Republican target to maintaining control of the House of Representatives this November.
Follow Alex on Twitter @AlxThomp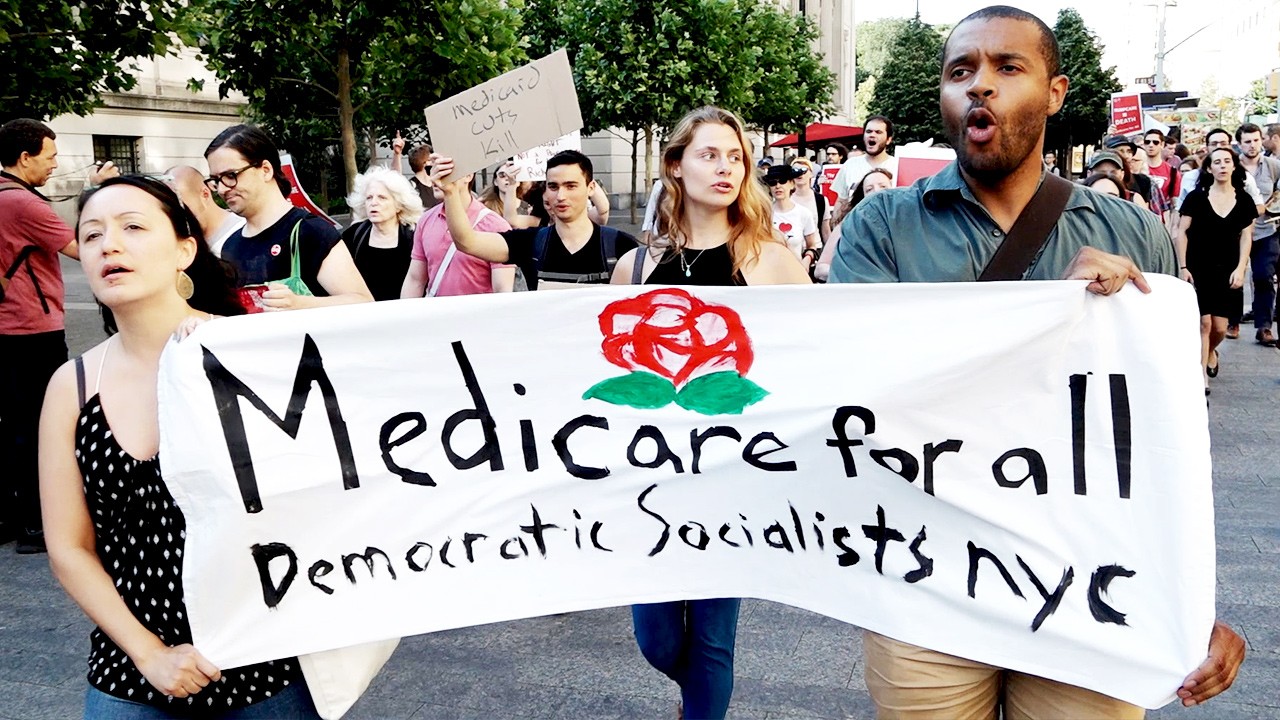 Cover image: In this April 17, 2016, file photo, Levi Sanders, son of Democratic presidential candidate Bernie Sanders, I-Vt., listens as Bernie Sanders speaks at the First Corinthians Baptist Church in New York. (AP Photo/Mary Altaffer, File)