Millions of disabled Americans today rely on Medicaid, the government health insurance program that has grown to cover more people than Medicare does. Sergei Stemmler, 28, is one of them. The Pittsburgh resident has cerebral palsy and epilepsy, and gets around his neighborhood on a power-wheelchair that he wishes could go just a little faster. His wheelchair — along with the accessibility ramps in his house, his many medications, and his in-home caregivers that help him with all the activities of daily life — are all paid for by Medicaid.
In total, Medicaid picks up around $53,000 of Sergei's medical expenses a year, a sum that would be prohibitive for most middle-class Americans. It's the cost of his independence; without the services that Medicaid pays for, he would be either housebound or forced to live in a nursing home.
But Sergei's independence is being threatened under the proposed terms of the two Republican alternatives to Obamacare.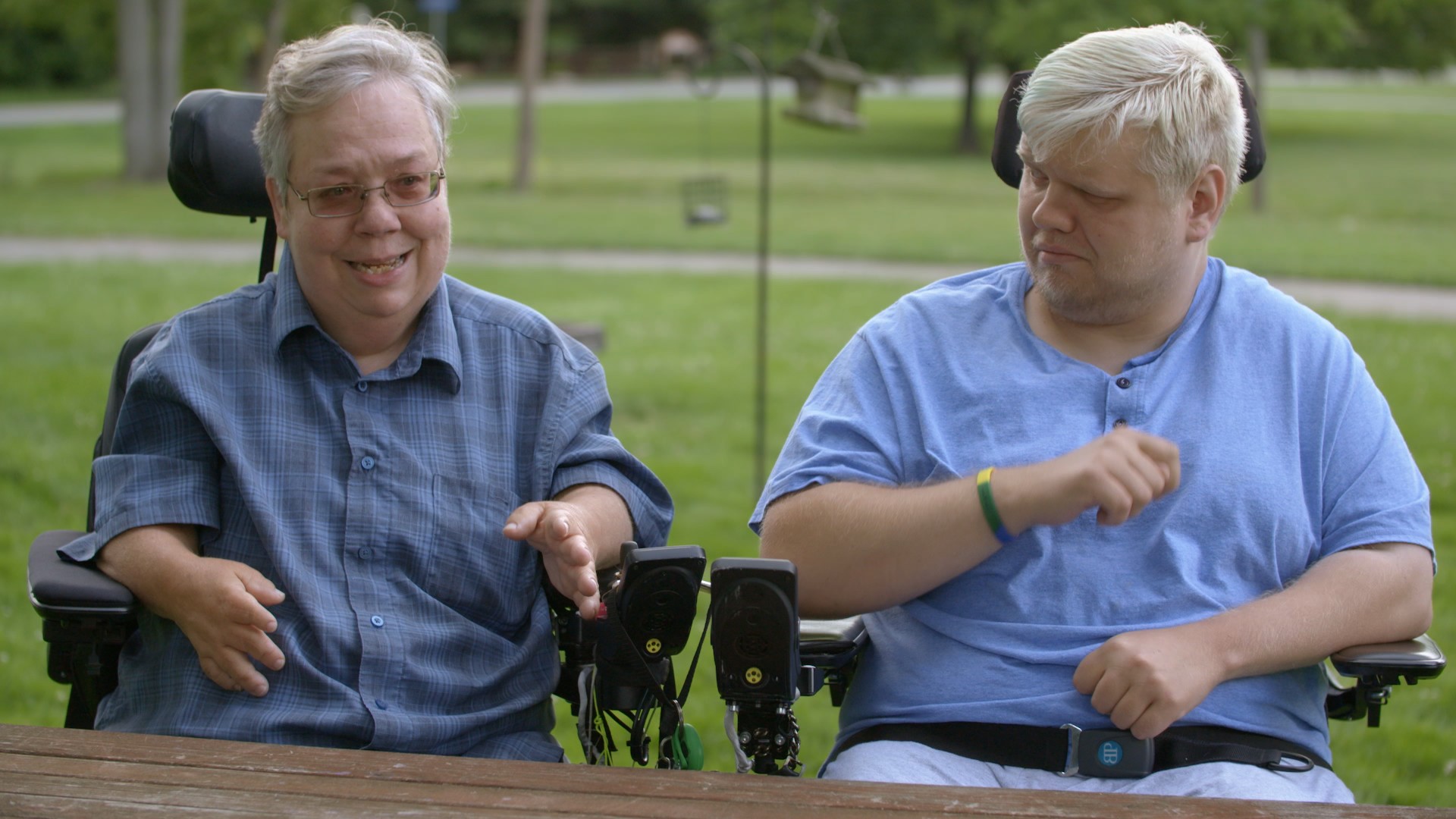 Both the Republican House and Senate healthcare bills propose rolling back the Medicaid expansion that was part of the Affordable Care Act. But even more importantly for those reliant on Medicaid for in-home care services, the bills would shift how the federal government contributes to the Medicaid program, limiting federal financial contributions, and introducing per capita caps, where funding would not grow to match actual changes in healthcare spending.
The Congressional Budget Office has projected that the Republican bill will cut projected spending on Medicaid by $839 billion, reducing the number of Medicaid beneficiaries by 14 million over the next 10 years. By 2036, the CBO estimates, Medicaid spending would be 35 percent lower than it is under the current plans.
The result would be that states like Pennsylvania, where Sergei lives, would have to pick up the financial slack. "Right now in the state of Pennsylvania we are facing a $3 billion — with a "b" — deficit," Nancy Murray, president of disability rights group The Arc of Greater Pittsburgh/ACHIEVA, told VICE News. "We would probably be looking at a $1.8 billion addition to that deficit once Medicaid dried up."
Murray is helping Sergei find his own place through her organization's A Home of My Own program, so that he can move out of his mother's house and gain even greater independence. She believes the GOP model would have a negative impact on his life. "If Sergei did not have a Medicaid waiver to receive those services in his home, he would be in an institution, and there's no independence in an institution," she said.
Watch more on VICE News Tonight on HBO.