In the hours leading up to Donald Trump's inauguration on Friday, Washington D.C. was riddled with protests organized by a range of issue groups. Kicking off before sunrise, Black Lives Matter to climate activists marched through the city.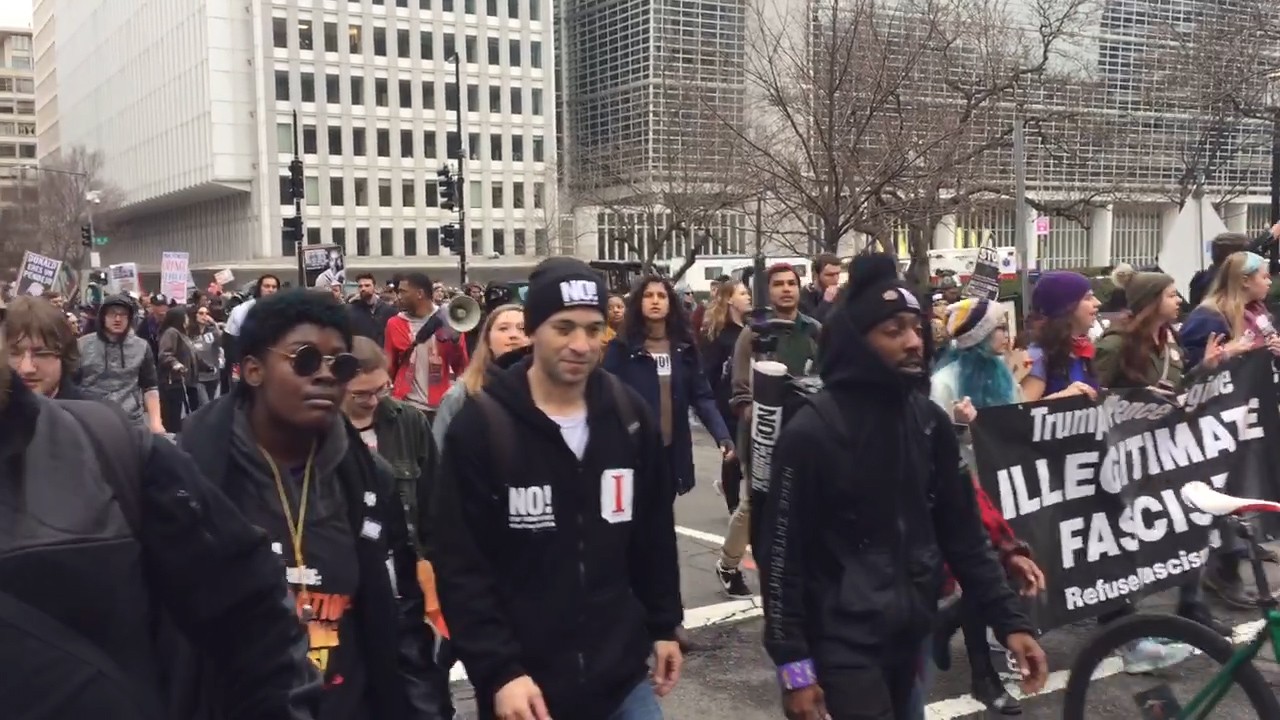 While a majority of the protests appeared to be peaceful and only blocked pedestrian traffic or checkpoints, some escalated. At least 95 people have been arrested as of Friday evening, according to various reports, after smashing windows and damaging other property.
Protests, including the widely-publicized Women's March on Washington, are expected to continue over the weekend.
Rex Santus contributed to this report.