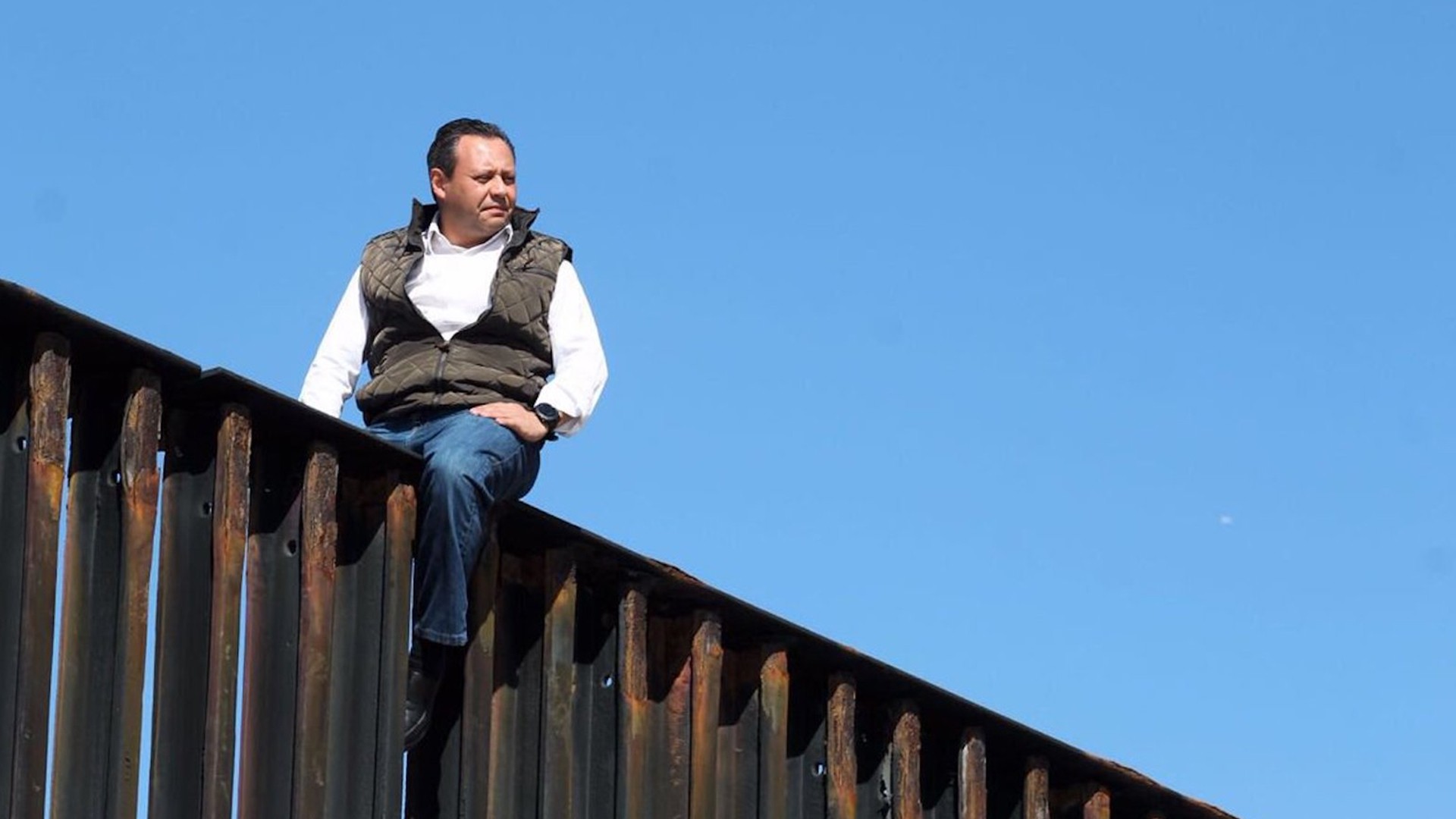 A Mexican congressman sent President Trump a message after apparently climbing a 30-foot fence at the U.S.-Mexico border on Wednesday.
"I was able to scale it, climb it, and sit myself right here," Braulio Guerra, the congressman from the state of Querétaro, said in a video posted on Twitter. "It would be simple for me to jump into the United States, which shows that it is unnecessary and totally absurd to build a wall."
Guerra tweeted the video and pictures while he sat on a the border fence that separates the Mexican city of Tijuana from the U.S. Guerra is a member of the Mexico's Institutional Revolutionary Party, which held power for 71 years until 2000.
People on Twitter were quick to point out that there is no video of Guerra actually climbing the fence — leading some to believe that the he had help getting on top. Some were more critical than others.
While President Trump says he'll follow through on his controversial campaign promise to build a wall on the border between Mexico and the U.S., a lack of funding could slow that process. Construction of the proposed wall could cost up to $21.6 billion, according to the Department of Homeland Security. But recent reports uncovered by Reuters show the Trump administration has been able to find only $20 million in existing funds to use for the wall.