The president-elect of the United States and the president of Mexico both made public statements on the infamous U.S.-Mexico border wall on Wednesday. But their messages didn't exactly match up.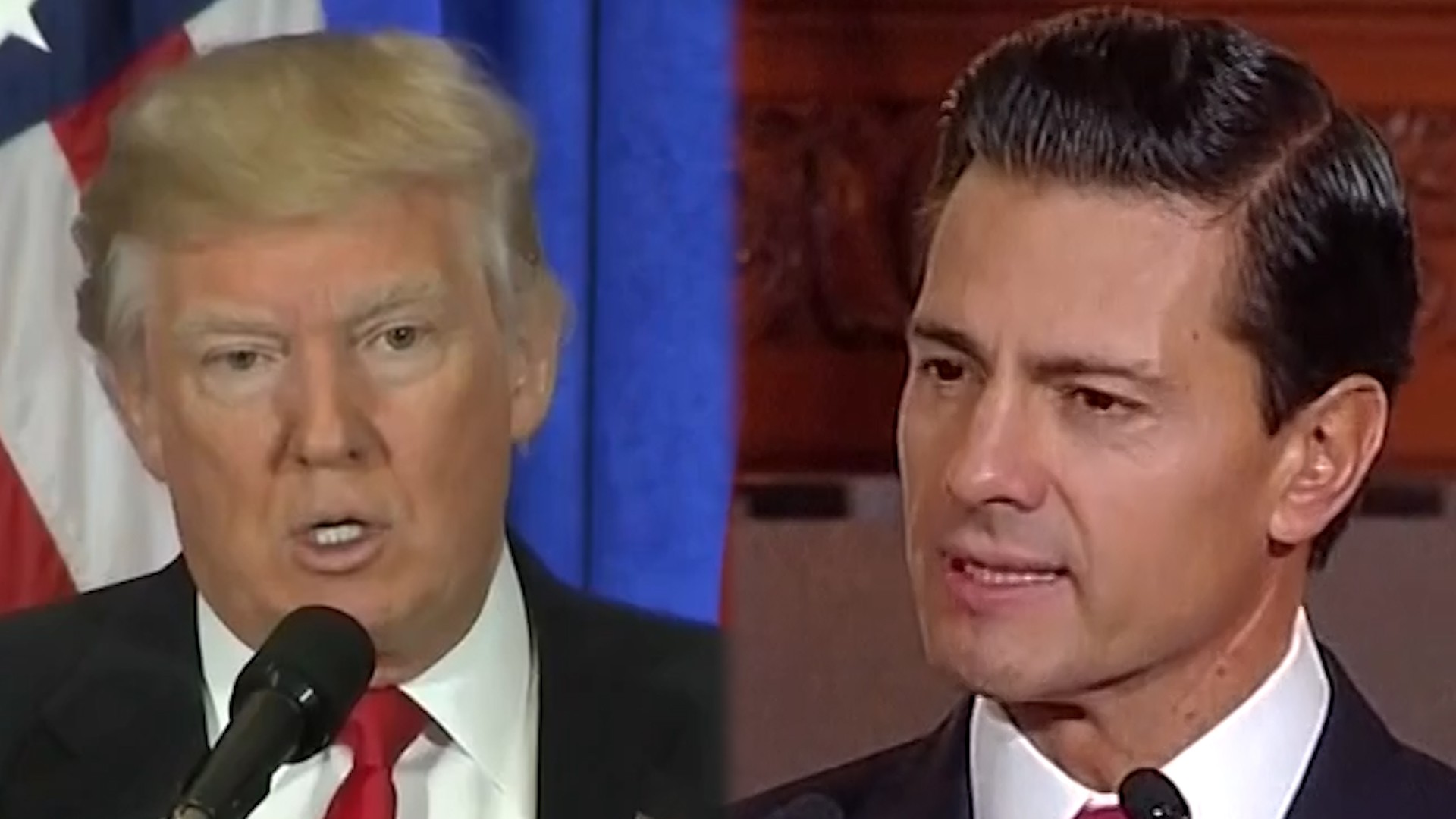 During his first press conference in 168 days, President-elect Donald Trump reiterated his campaign promise to get Mexico to foot the bill for a border wall: "We're going to start building. Mexico in some form, and there are many different forms, will reimburse us and they will reimburse us for the cost of the wall."
Later in the day, Mexican President Enrique Peña Nieto said the opposite in a speech in Mexico City.
"It's evident that we have some differences with the next government of the United States, like the idea of a wall that Mexico of course is not going to pay for," he said to applause from the audience of diplomats.
It wasn't the first time Peña Nieto has publicly shot down Trump's plan. He tweeted that Mexico wouldn't pay after meeting with Trump in September 2016, and had said so in a CNN interview in July 2016.
Video by Kevin Urgiles and Emma Fidel