Amid a nationwide attack on reproductive rights, even finding an abortion clinic in your state can prove infuriatingly difficult. Anti-abortion groups intentionally post misinformation online in an attempt to trick women, posing as legitimate clinics to lure women into so-called "crisis pregnancy centers." In the states that have been hit particularly hard by abortion restrictions, it can be difficult to tell which providers are still open; there are seven states with just one provider remaining, and some American women aren't even sure if abortion is still legal where they live.
Eighteen-year-old Maddy Rasmussen wants to change that. While interning at a women's rights organization called Legal Voice during her junior year in high school, the Des Moines, Washington–based teen realized that there's no comprehensive, user-friendly database of abortion clinics in the US. In late May, after six months of work, she launched The Safe Place Project, a website that aims to provide women with safe, unbiased information about where they can get a safe and legal abortion, as well as what obstacles they can expect to face in doing so.
Read More: How Anti-Abortion Zealots Pose as Medical Professionals to Trick Pregnant Women
"I've always had an interest in women's rights, but it wasn't until I started this project that I realized how difficult it can be for women to receive abortion care," says Rasmussen. (Both Planned Parenthood and the National Abortion Federation (NAF) have extensive clinic lists, but Planned Parenthood's only includes their own clinics, while NAF only lists providers who are members of the organization.) "I wanted to ease that burden by creating a simple, easy-to-use website where women could get the information they need."
The Safe Place Project contains a physical map of clinic locations throughout the US; a list of the clinics that contains the name, address, and phone number of each one; and the date on which Rasmussen last verified that the center was open. That latter piece of information is vital: "There were some clinics that, before I was even able to post and update the website, had closed," she tells Broadly. Often, she adds, the websites for these closed clinics remain un-updated—which can be devastating to women traveling hours to arrive at clinics, only to find they're no longer open.
Along with listing providers, the Safe Place Project outlines the various legal restrictions on abortion access in each state. These laws include in-person counseling requirements, waiting periods, and parental notification laws. One of the most surprising things she learned in the course of creating the website, Rasmussen says, is how long many women must wait to access abortion care: In 27 states, a woman must wait at least 24 hours between receiving mandatory counseling (which often contains biased information) and returning to the clinic to undergo the actual procedure.
---
Watch: Margaret Atwood on Abortion, Twitter, and Predicting Everything We're Doing Wrong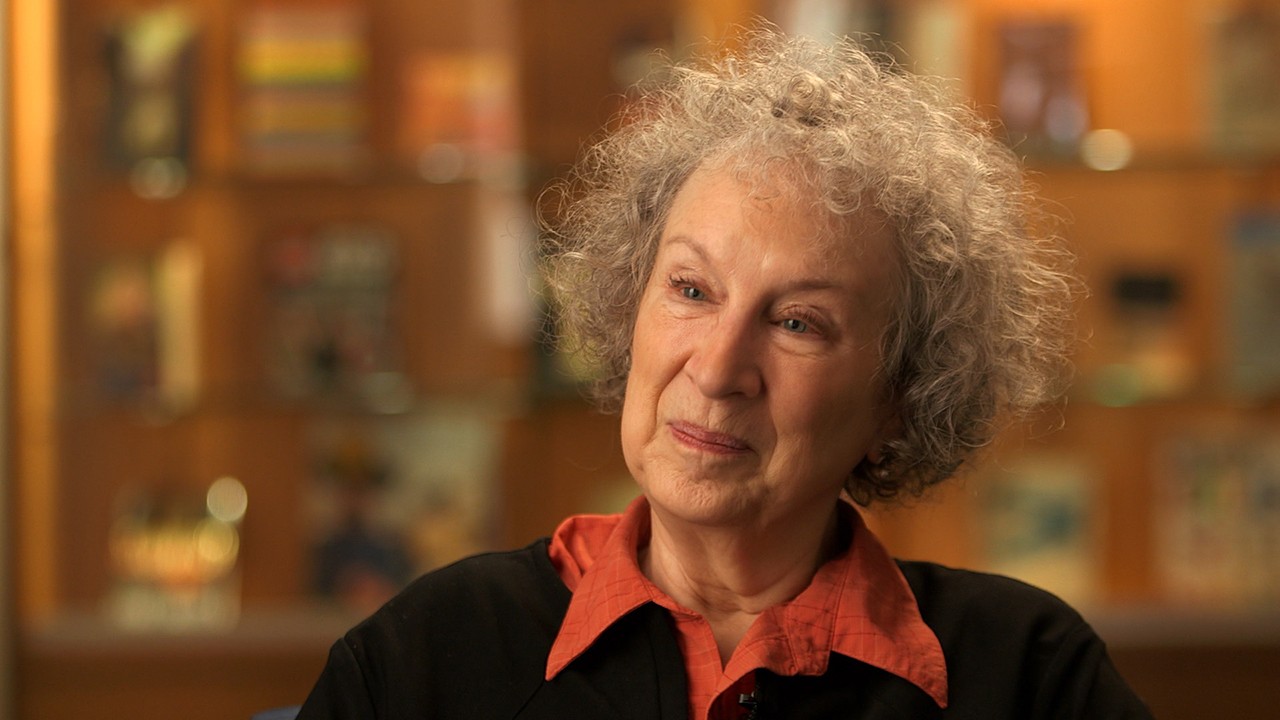 ---
"South Dakota has a really long waiting period, 72 hours. But none of the 72 hours will count if they fall on a weekend or a holiday," she says disapprovingly. "The state only has one clinic at this time, so it's extremely difficult to access abortion already, and the regulations that are placed around abortion are just crazy."
The map on the Safe Place Project homepage reveals a severe dearth of providers nearly splitting the US down the middle, from North Dakota to the Texas/Mexico border line. It serves as a visual representation of just how far some women must travel to visit their nearest abortion clinic: Across the country, multitudes of women face drives of five hours or longer just to access reproductive care.
Though abortion clinics have been under attack for decades now, Rasmussen believes that the current administration's pointed fight against women's access to healthcare has made her project more vital than ever. She began her work while President Obama was still in office; after the election, Rasmussen admits to being frightened. "I was really worried about even having my name on the project at all," she says. "I was afraid [that] I would have to face a reality that many abortion providers have to deal with: stalkers, harassers, having to fear for their lives."
However, after some careful thought and consideration, Rasmussen realized that those very feelings are what make her work more necessary than ever. "I realized that this project was more important than my fear," she affirms.
Rasmussen will be starting college in the fall, at Western Washington University, where she will pursue a double major in theater and political science. Because she knows this transition is sure to keep her busy, she's decided to include a contact form on her site in hopes that people will alert her of any changes to the statuses of the abortion clinics on her list.
So far, she has received messages from both trolls and those looking to offer help and praise. On the phone she laughs over one particularly ridiculous response to her project: The anti-abortion site Life News recently published an article on Rasmussen called "Teenager Creates Web Page Celebrating Abortion by Promoting Every Abortion Clinic Nationwide."
"It was very interesting to read how they painted me," she says. ("Rasmussen… missed a larger fact in her pro-abortion project," the article reads. "An abortion is never safe for the unborn baby or the mother.") "I knew while there would be a positive reaction to it, there would be a negative reaction as well, [but] I realized that all the time and fear that I had in this project would pay off if it would even help just one woman."