An inmate in a GEO-run prison in California in 2013. Photo byJohn Moore/Getty Images
Earlier this month, Daniel Ragsdale, the second-in-command at the Immigration and Customs Enforcement Agency (ICE), confirmed he will be leaving his position to work at GEO Group, the nation's second-largest private prison company.
"While you may be losing me as a colleague, please know that I will continue to be a strong advocate for you and your mission," said Ragsdale in a farewell email to his ICE colleagues.
He's certainly not going far—GEO operates immigrant detention centers and will likely compete for a contract to run a new facility that will house up to 9,500 undocumented immigrants. (It was just given renewals on two existing contracts, to the tune of $664 million.) Ragsdale isn't the first to go from ICE to GEO, but his move underscored the close relationship between the federal agency tasked with detaining and deporting undocumented immigrants and the private prison industry that helps house those detained immigrants. As of last year, more than two-thirds of immigrant detainees were housed in private facilities.
"Daniel Ragsdale's move to GEO is another shameful example of the revolving door that exists between the federal agencies issuing lucrative immigration detention and prison contracts and the private prison companies receiving them," said a statement from Mary Small, policy director of Detention Watch Network, a national coalition of organizations fighting for immigration detention reform.
"This is a standard tactic for both CoreCivic (formerly Corrections Corporation of America) and GEO," said Carl Takei, a lawyer working for the ACLU's Prison Project, referring to two largest private prisons companies in the US. "They both hire from federal and state agencies that they are also seeking contacts with."
---
Watch the Broadly documentary on a prison beauty pageant in Brazil: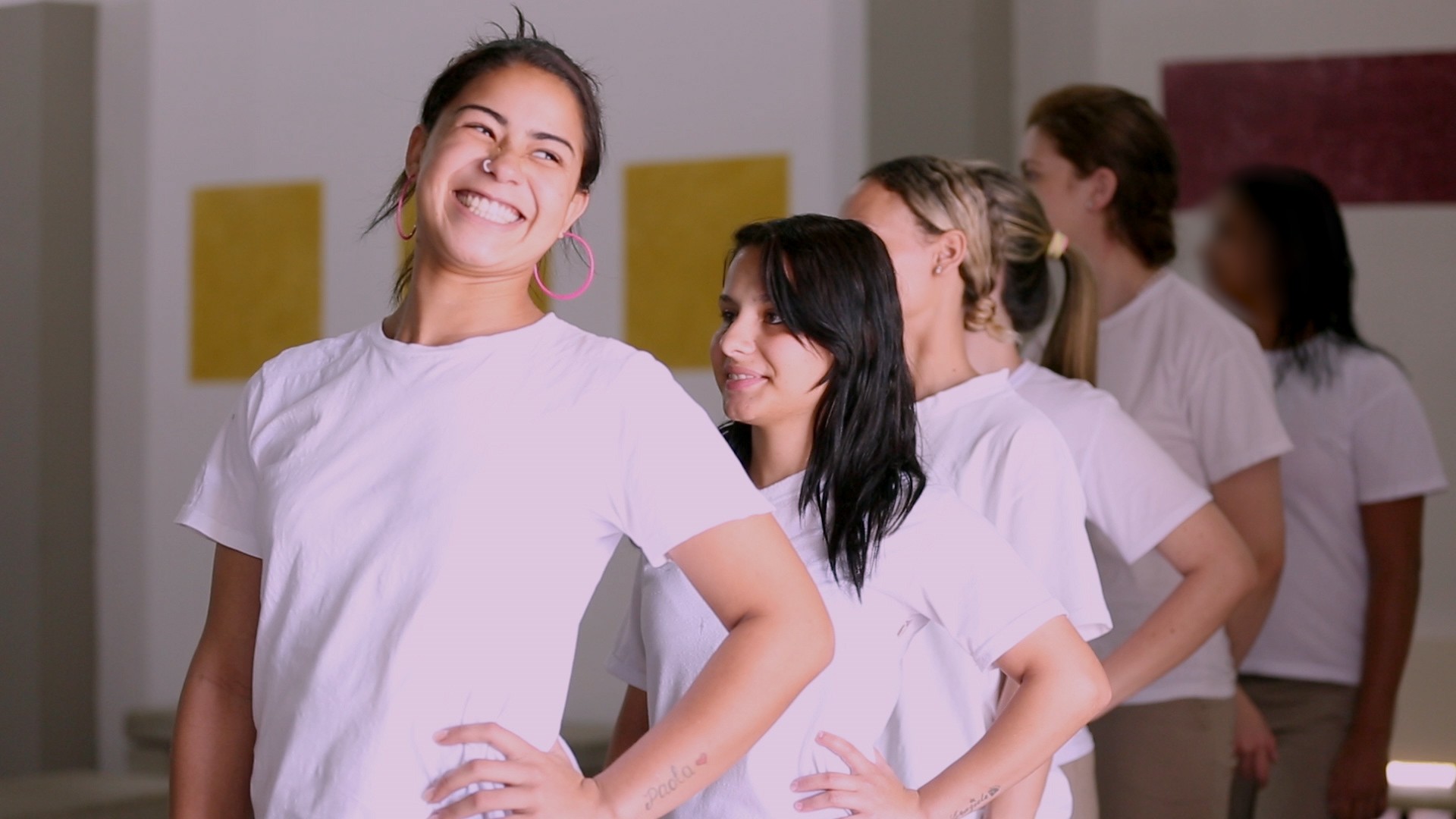 ---
Contracts from ICE could be especially important because the US prison population has declined recently as harsh sentences, especially for nonviolent drug offenders, have become unfashionable.
"GEO group and other major companies have understood that criminal justice is not a growth area," said Nazgol Ghandnoosh, a research analyst at the Sentencing Project, a criminal justice reform nonprofit. "Immigration detention is something these companies are focusing on."
GEO began contracting with ICE in the mid 80s, when the immigration detention system was a fraction of the size it is today. Then came the toughening of immigration laws in the mid 1990s, which greatly expanded mandatory detention of noncitizens pending their immigration proceedings. After 9//11, border security and visa screening became a priority for the federal government, resulting in the creation of ICE in 2003. Today the US immigrant detention system holds more than 400,000 people every year, with ICE overseeing an expansive network of more than 250 facilities, according to a report by the Center for American Progress. For the 2017 budget, ICE requested $2.2 billion to maintain these facilities; the number of people taken into custody by the agency has risen to more than 40,000 people per day.
ICE has also increasingly outsourced detention to private companies. In 2005, 25 percent of immigrants in ICE custody were in facilities operated by private prison companies. By 2009, that number was 49 percent, and today it is 73 percent, according to a report by the Detention Watch Network. And GEO Group holds more immigrant detainees than any other private prison company.
Related: The Nervous Immigrant's Guide to Getting Through Customs
A 2016 Justice Department report found that private prisons were more likely to have rule violations than government-run facilities, confirming what advocates have long said about private prisons being cruel and inhumane.
"Private prisons are a recipe for abuse and neglect," said Carl Takei. "We have seen over and over again in terms of incidences of violence, understaffing, and medical neglect."
Adrian Hernandez Garay, who spent 35 months at the Big Spring Correctional Institution, a GEO facility in Texas, told me that he was fed beans and rice seven days a week, a symptom of routine mistreatment.
"The conditions inside were very bad. The facilities were old. The guards were poorly trained. If you got sick all they would just give you Tylenol and tell you to get back to your cell," said Garay, who spoke with me through a translator from his home in Juarez, Mexico.
Garay previously served time at multiple detention centers for illegal re-entry into the US and described the conditions at the GEO facility as "far worse" than the other detentions centers he had been inside. (I reached out to Big Spring for comment and was referred to the GEO press office, who did not respond to my questions about the facility.)
The kinds of abuses described by Garay are not isolated. A recent report by the Southern Poverty Law Center foundwidespread abuse and neglect in immigrant detention centers in six southern states.
But the Trump administration so far has shown no desire to reform this system, and instead will likely expand it.
GEO's hiring of Daniel Ragsdale is, according to Takei, a simple attempt to attain more lucrative contracts. "ICE is a cash cow for these businesses," said Takei.
"They take the expertise they have working for the ICE and use that to lobby for even greater increases in their share of this system of mass detention," said Bethany Carson, an immigration policy researcher at Grassroots Leadership, an organization working to abolish for-profit private prisons, jails, and detention centers.
GEO routinely seeks to influence the federal government via lobbyists like Brian Ballard, who fundraised for Trump, and a pair of former aides to Jeff Sessions, now the attorney general. (Sessions recently rescinded the Obama administration directive to phase out private contacts in the federal prisons system.) GEO also allegedly gave $225,000 to a pro-Trump group, which would have been illegal since federal contractors aren't permitted to make political contributions.
GEO maintains that it does not lobby directly to effect policy. "As a matter of longstanding policy our company does not advocate for or against specific criminal justice, sentencing or immigration policies" said Pablo Paez, a company spokesperson, in an emailed statement. However the company has clearly allied itself with Trump, whose draconian policies on crime and illegal immigration seem designed to increase the prison population. (Private prison company stocks skyrocketed after the election.) GEO and CoreCivic also support individual policies that would keep more bodies behind bars; a GEO lobbyist recently wrote a bill in Texas that would make it easier to keep detained immigrant children in the same facilities as their parents.
Crucially, these lobbying efforts help keep in place the the controversial immigrant detention bed quota, which requires ICE to maintain and pay for at least 31,000 beds at all times The arbitrary quota has been described by the the Center for Constitutional Rights as a primary driver of an immigrant detention—it also improves assures private prison companies that there will always be a need for their facilities.
This is the result of such a close relationship between private prison companies and the government that hires them—are policies like the bed quota just cynically designed to make these businesses money?
"When you have a situation where there is a mandate whose only benefit is the bottom line of specific companies you have to ask the question," said Florida Democratic Congressman Ted Deutch, who has fought to end the detention bed mandate.
"We have a policy that requires that tens of thousand of people being rounded up every day," he added. "It does not make the country any safer. It does exactly the opposite, in the most inhumane way, and it only benefits one group."
Follow Samuel Gilbert on Twitter.