Photo by the author.
Josh Marcus doesn't care that it's the holiest day of the week.
On a Saturday morning just around the corner from his compact restaurant, dozens of observant Jews are walking through the beachside Miami town of Surfside on their way to services at a nearby synagogue. Young boys in suits and yarmulkes sprint down the sidewalk as girls in ankle-length dresses follow. In this small enclave, an estimated half of the 5,000 residents are Orthodox Jews who refrain from eating pork and shellfish, as well as mixing meat and dairy. Inside Josh's Deli, Marcus lifts a pair of soft-shell crabs out of a deep-fryer and layers them onto a sliced croissant with fried eggs, bacon, American cheese, and paprika-laced ketchup. At the same time, he's juggling an omelette filled with sweet lobster knuckle meat, leeks, mushrooms, and Fontina cheese.
For Marcus, who is Jewish, 45, and bearded, with both arms tattooed, God can wait. Weekends are when it's busiest—when crowds of people who've read about him online or seen him on TV shlep to this ritzy area for his cooking. They come for the everything bagels layered with fried eggs and pastrami-spiced bacon and the bialy divots stuffed with pork and scallops. In early 2016, as Donald Trump cemented his position as the Republican frontrunner, Marcus created The Trumpwich: White bread, thinly sliced pork (the other white meat), egg whites, and white American cheese. "Please never order this," he wrote on Instagram.
Over the past six years his place has not only survived—a rare feat in Miami where high rents and a trend-obsessed dining public kill most restaurants pretty quickly—but become one of the city's favorite restaurants by serving aggressively un-kosher food in Miami's most Jewish neighborhood. Some here hate him. Others look longingly upon his dishes, or say that he's forcing the surrounding kosher restaurants to look beyond dry falafel, pasty hummus, and oversized sushi rolls.
There was a time when most restaurants here ignored the dietary regulations of the Old Testament. Then, in 1980, Rabbi Menachem Mendel Schneerson, the head of the Orthodox Jewish Chabad-Lubavitch movement based in Crown Heights, sent his young protegé—Sholom Lipskar down to Miami Beach. At the time, no one—not even Jews—wanted to see a bearded black hatter in their neighborhood, said Lipskar, who is 71 and with his wife Chani founded The Shul of Bal Harbour. Back then, Jews in the area weren't allowed to live near the ocean or in particular housing developments.
"No one wanted to see Jews here, no one wanted to be Jewish," Lipskar said. "We wanted to be the catalyst to change that."
Then, in 1982, a would-be homebuyer filed a $10 million discrimination lawsuit against the Bal Harbour Club, one of the most exclusive housing developments in town at the time, alleging that anti-Semitism prevented him from becoming a member and being able to own a home in the development. By the end of the year, the club dropped the language in its rulebook prohibiting lots to be sold to ''anyone not a member of the Caucasian race, nor to anyone having more than one-fourth Hebrew or Syrian blood.''
The decision opened the door, and today Lipskar estimates there are 2,500 Jews spread across a two-by-one-mile area on the barrier island.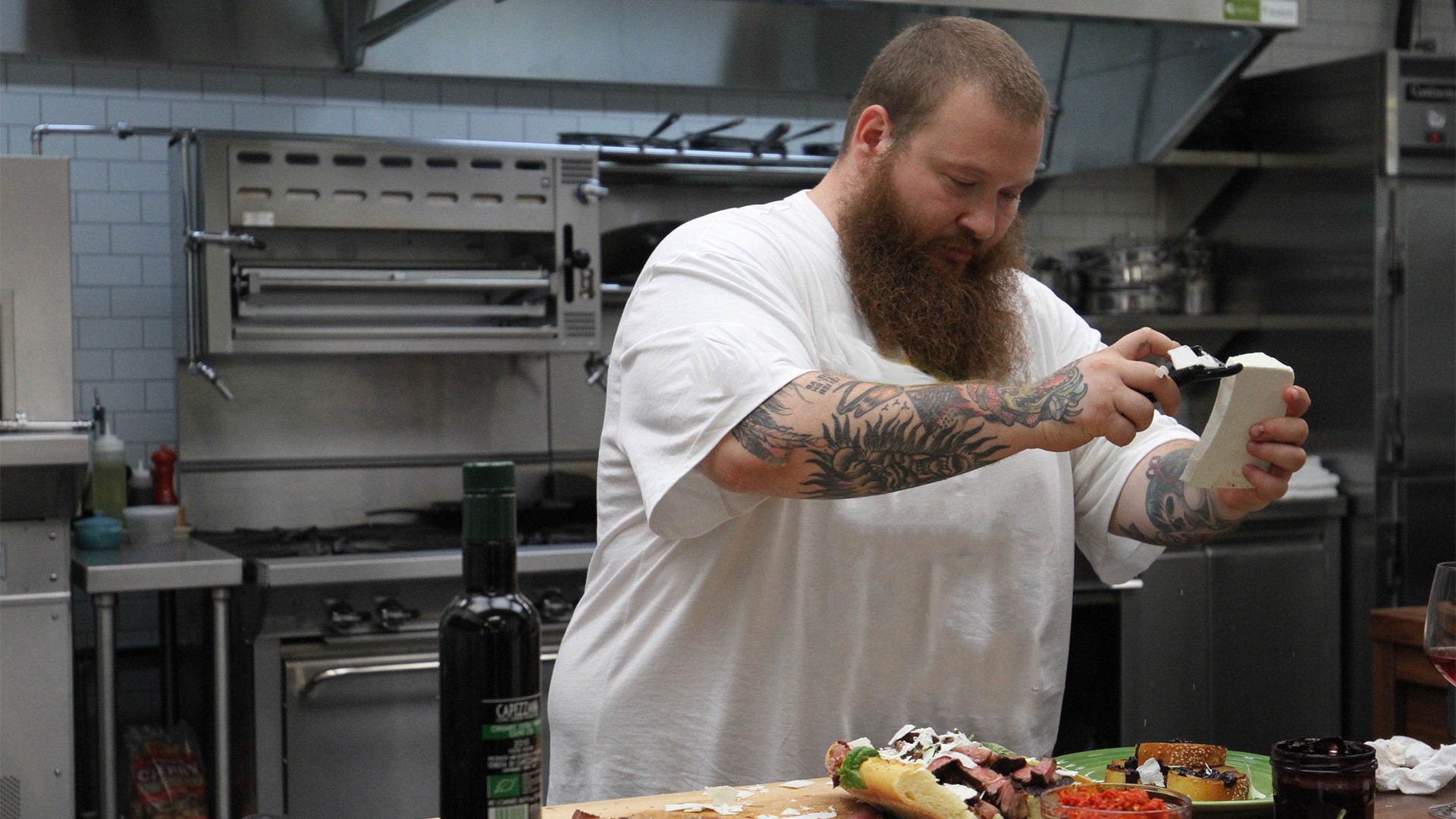 Decades later, Marcus found a small space with a nice chunk of counter seating on Surfside's Harding Avenue next to a kosher bakery. "Unlike most places in Miami, the rent here is cheap," he said. At first he ran an Asian-themed spot that enjoyed some success, but soon shuttered. Then, he switched to a deli with the dream of becoming a Miami version of Russ & Daughters. "I was making the bagels, I was doing the cured salmon, I was making my own whitefish, my own chicken liver pátê, everything that surprisingly this area didn't have," he said. There was house corned beef and pastrami. His matzo ball soup—cracker meal orbs bound with duck fat rather than traditional chicken—became legendary. But because Marcus didn't get a kosher certification, the restaurant couldn't gain traction with observant Jewish community.
"At first we tried, we wanted to respect it, but then we realized no one was coming—so I said, 'Fuck this, I'm going to cook what I want,'" he said.
And soon, people who'd never before made their way up to this oceanside town were flocking for stomach-distending dishes that laughed in the face of thousands of years of tradition.
"I went to Hebrew school, I had a Bar Mitzvah—but I didn't have a choice, my father said I had to do it," Marcus said. "When I stopped worrying about the surrounding community, I found my voice."
His voice is often provocative. He's served "Jewchachos," with 8-inch-wide tortillas layered with inky mole, avocado, cheese, and anything from pastrami to lobster or crab.
"Is this a necessary pun?" a patron named Harry Fletcher emailed Marcus last year. "It makes your establishment discomforting and unappealing to us patrons."
Some stopped in to voice their displeasure.
"I had a woman come in the very first couple of weeks screaming at me that I should be kosher," he said.
Others have been more diplomatic. "Sometimes they're super polite—it's like they're Canadian," Marcus said. And some competing restaurant owners, like Jason Ansellem, whose family's nearby Harbour Bistro deals in kosher charcuterie including beef-based prosciutto and bacon, said Marcus pushes them to keep up with more current cooking.
Within the Jewish community itself, reaction to Marcus' food continues to be mixed. And even though no one has openly said they don't want non-kosher places in the area, over the past six years, many of Marcus' competitors have been replaced by kosher restaurants.
"I can't tell people I don't know very well, 'Don't eat at this restaurant or that restaurant,'" Lipskar of The Shul said. "I'm not God, I'm not a monitor, I'm just a teacher."
In the meantime, people continue to crowd into Josh's for the Jewban, an unholy Jewish-Cuban alliance with pastrami, Swiss cheese, pickles, and pork all slathered with truffle sauce. It's hard to think of a sandwich that tells more of a story about Miami.