Getty Images
Facebook has been slammed in recent months with criticism from all sides -- users, regulators, and lawmakers across Europe, the U.S. and beyond. And on Tuesday, one of its competitors took a turn bashing the social network.
"We would really appreciate it if they copied our data protection practices also," said Snapchat CEO Evan Spiegel, speaking at Code Conference in California, referencing the recent misuse of the data of 87 million Facebook users.
Spiegel was also referring to claims that Facebook has copied multiple Snapchat features to incorporate them into its own products, such as Messenger and Instagram.
"Snapchat is not a bunch of features," Spiegel said. "It has an underlying philosophy that runs counter to traditional social media."
The CEO, who has faced his own criticism recently for a failed redesign of his messaging app, said that while Facebook may be trying to copy what Snapchat does, the company can't change what it actually is.
READ: Papua New Guinea plans to find out how Facebook is being used — by completely blocking it
Summing up the differences between the two companies, he said: "At Snapchat it's all about building deeper relationships with the people that you're close to. [Facebook is] having trouble changing the DNA of their company, which is all about people competing with each other for attention."
Spiegel noted that Facebook allegedly copying his app's features "bothers my wife more than it bothers me."
While Facebook may have suffered significant reputational damage from failing to prevent the Russian interference campaign, the spread of fake news and the Cambridge Analytica scandal, its earning capacity and stock price have proven resilient.
Snapchat, however, has struggled. Executive turnover, unloved redesigns and poor revenue growth has led to the company's stock price to drop from $27 when it floated just over a year ago, to just over $10 today.
Spiegel was followed on stage by Facebook's finance chief Sheryl Sandberg, who admitted the company was blindsided by Russia's interference in the 2016 election, because the platform "didn't see coming a different kind of more insidious threat."
When asked why no one appears to get fired following these scandals, Sandberg said: "People do get fired," but the company doesn't hand them out to dry as a result.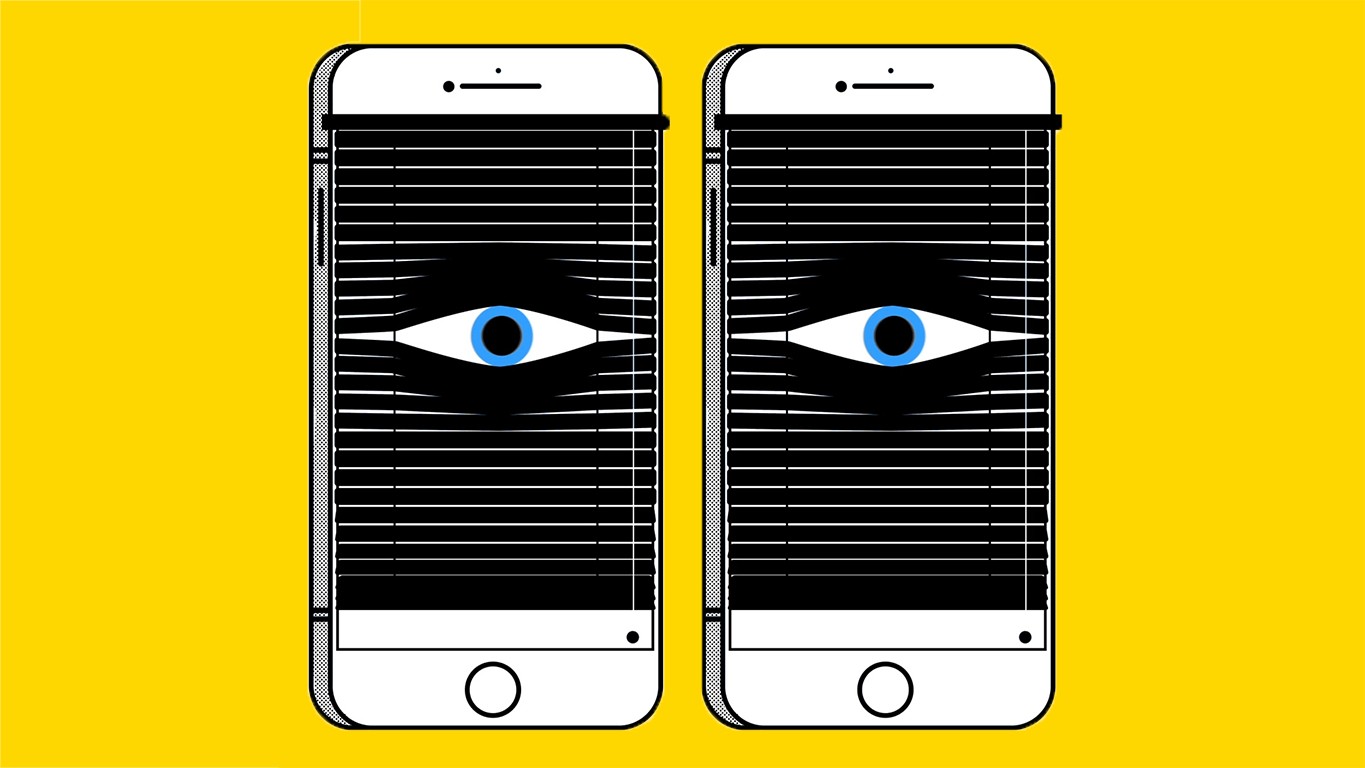 Cover image: Evan Spiegel, co-founder and chief executive officer of Snap Inc., stands on the floor of the New York Stock Exchange (NYSE) during the company's initial public offering (IPO) in New York, U.S., on Thursday, March 2, 2017. (Michael Nagle/Bloomberg via Getty Images)