Photo courtesy of Spotify / Composite by MUNCHIES Staff
Happy almost-Memorial Day Weekend! If you're not grilling this weekend, I guess you either don't like food or don't like America. But if you're a good hot-dog-worshipping 'Murican like the rest of us, you can soundtrack your backyard polycyclic aromatic hydrocarbon fest with a new Spotify playlist curated by the mayor of Flavortown, lover of Donkey Sauce, honorary Smash Mouth member, and seemingly Nice Dude, Guy Fieri.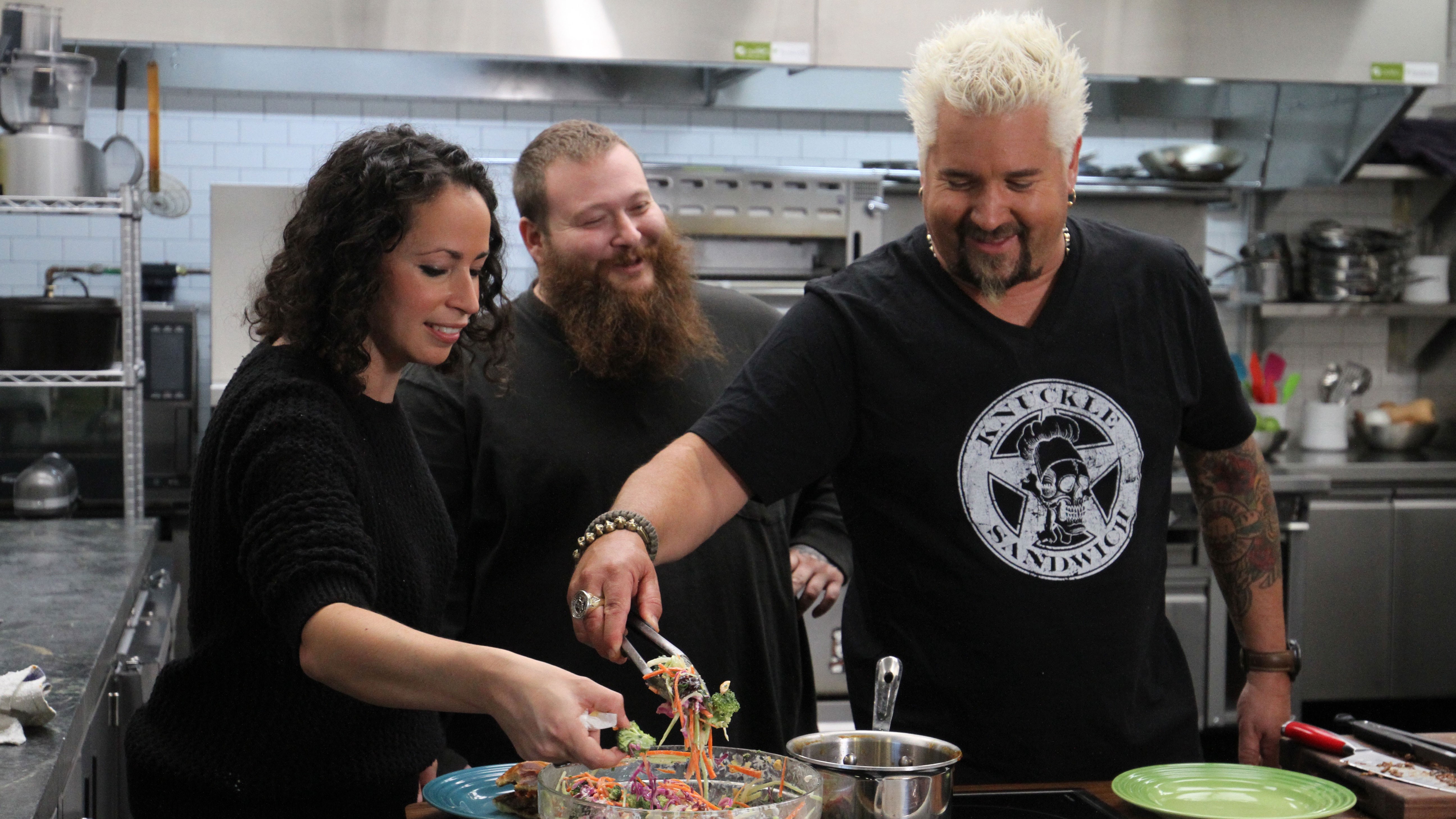 The Country Cookout playlist is part of Spotify's "Hot Country" hub and is described as "the perfect condiment to accompany any summer party." Its 71 songs clock in at 3 hours and 51 minutes of pure Fieri essence (although I find it difficult to accept a playlist from Guy that has not a note of Van Halen).
You'll find all the legends—Johnny, Willie, Dolly, Hank—through the Kenny Chesneys and into the more contemporary Blake Sheltons and Zac Brown Bands of genre.
For fans of Flavortown, we offer these thoughts and potential recipe pairings:
That concludes our journey through Fieri's favorite country jams, and now I cannot un-visualize a whole lot of people in cowboy hats listening to this playlist while they shred pulled pork.
To read some more country-informed opinions on this playlist from a music writer's perspective, head over to Noisey. Or, listen for yourself here: