We at MUNCHIES are devastated by the death of Anthony Bourdain, one of our friends and heroes. In his memory, we're running a series of essays about the ways he changed our lives. If you or someone you know is considering suicide, help is available. Call 1-800-273-8255 to speak with someone now or text START to 741741 to message with the Crisis Text Line.
---
It's hard to overstate just how completely perfect it was. How on the nose. I was but a babe in the woods when Kitchen Confidential came out, working in my first Big Time professional kitchen. The place was Brennan's of Houston, a sister restaurant of New Orleans' famed Commander's Palace, and it was unlike anything I'd ever experienced. It was hot and mean and fast-paced and dangerous. People yelled insults at me in Spanish I didn't understand. Others yelled insults at me in English I understood all too well. I was wholly unprepared. Lost. Then Anthony Bourdain entered my life, and I was…a little less lost.
You have to understand, before Brennan's, I'd worked at a bakery in the Houston suburbs. It was quaint. Easygoing. I baked wedding and sheet cakes, cookies, tarts, and petit fours. I made buttercream by the ton. They gave me the keys to the place after a few months, and let me pick the tunes while we worked. When the head baker left for a plush job at a hotel in Hawaii, I thought "Maybe this can be my career." I'd already dropped out of college a few times. Why not enroll in the culinary program at the local community college?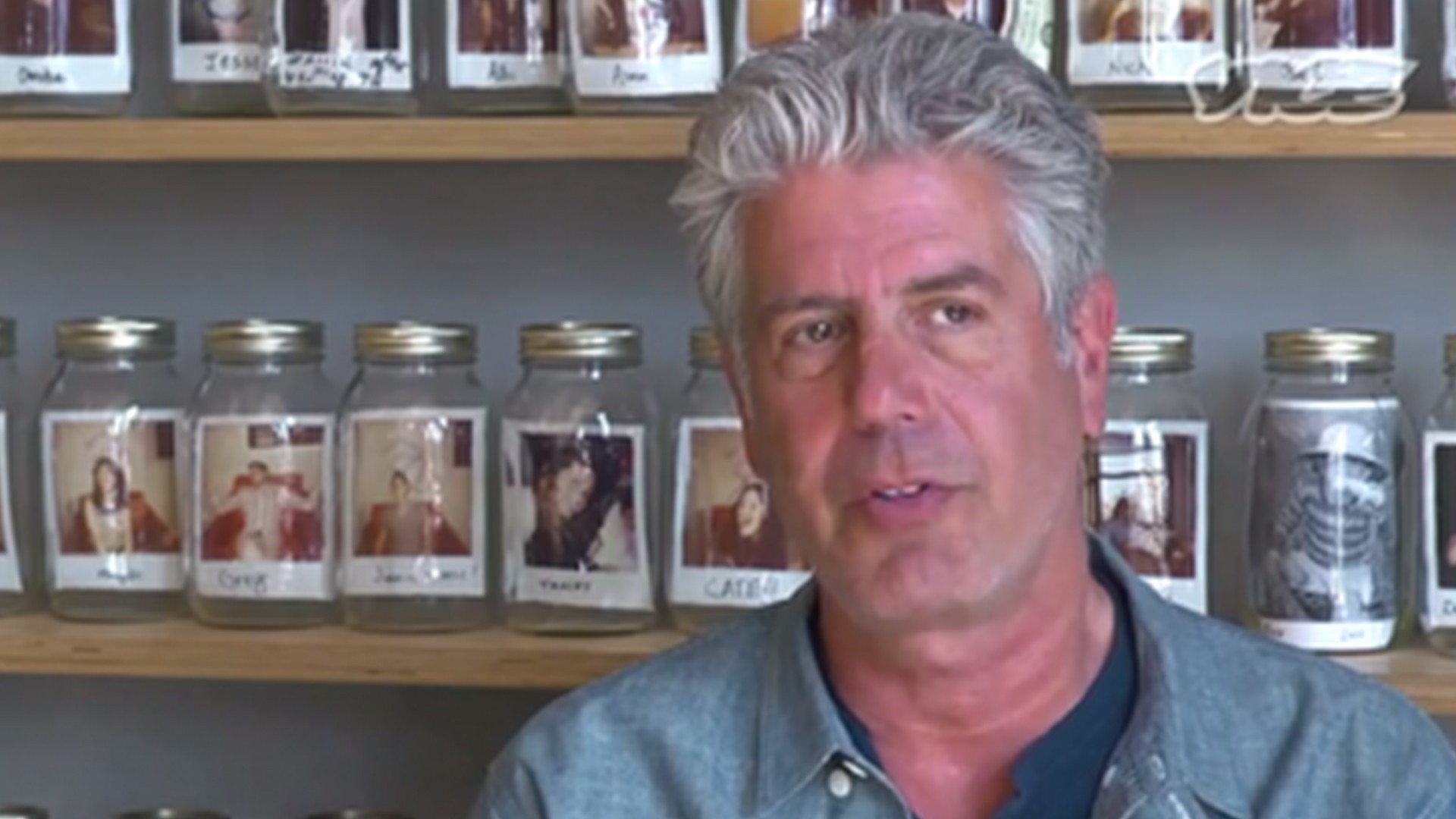 So that's what I did. And neither it or the bakery prepared me for the brutality of life in a real professional kitchen—the back-breaking hours, the dedication to excellence, the humiliation. The drugs. Brennan's thrust me unwittingly into all that, literally a trial by fire. None of it made any sense until I picked up Kitchen Confidential. In it, my lived experience was being told back to me in vivid detail. Bourdain's first summer kitchen job at a dive, The Flagship (aka The Dreadnaught), in Provincetown, Massachusetts, was basically Brennan's without the white tablecloths. The stories of working in the trenches with towering degenerates—pirates, Bourdain called them—fiercely dedicated to toiling in obscurity and humping out hot plates was my life.
Kitchen Confidential described an industry and the people in it, often at its and their reckless worst, and it was like looking at strands of my own DNA under a microscope.
I read it in a day. Immediately after, I became an apostle. I gave it to every cook on the line with me who was interested in reading, and some who steadfastly were not. They all fell in instant love. "Who is this man telling our story?" we thought. We'd talk about him over drinks after shift (there were always drinks after shift). In some ways, when we had too much (we always had too much), we'd get weepy about it and him. The biography Bourdain wrote of all our lives was slowly changing our perspective about the jobs we were doing.
When Kitchen Confidential came out, many were drawn in by the horror, unnerved to learn of the corners some restaurants would cut to keep costs down. Others were drawn by stories of the ribald, party-all-the-time kitchen culture it exposed, which was celebrated by the kind people who didn't work back-of-house jobs. I can imagine the illicit sex, drugs, and other unhinged tales sounded fun. More fun than jobs where you didn't have sex with a guest's newly married bride looking for a memorable behind-the-dumpster send off, anyhow. But reading it made some of us in The Life look inward. Why were we so goddamn mean to one another? Was it necessary, in the middle of a busy Saturday night, to send the CIA intern upstairs for a bucket of steam or a bacon stretcher, just to laugh at him when he figured out he'd been made a fool?
These jobs were hard, and we leaned in on the gallows humor. After Bourdain, we found ourselves leaning a little harder in a different direction. We tried to become better—as cooks, as people—and began to reexamine why it was we punched the clock and one another in the dicks. For many, as Bourdain writes often in Kitchen Confidential and has said since, it was because kitchens were a refuge for misfits. Some simply couldn't go anywhere else, and would more readily stick their heads in a broiler than work a desk job. Others had prison records no one cared about as long as they could nail the temperatures of the 50 steaks on the 500-degree grill in front of them.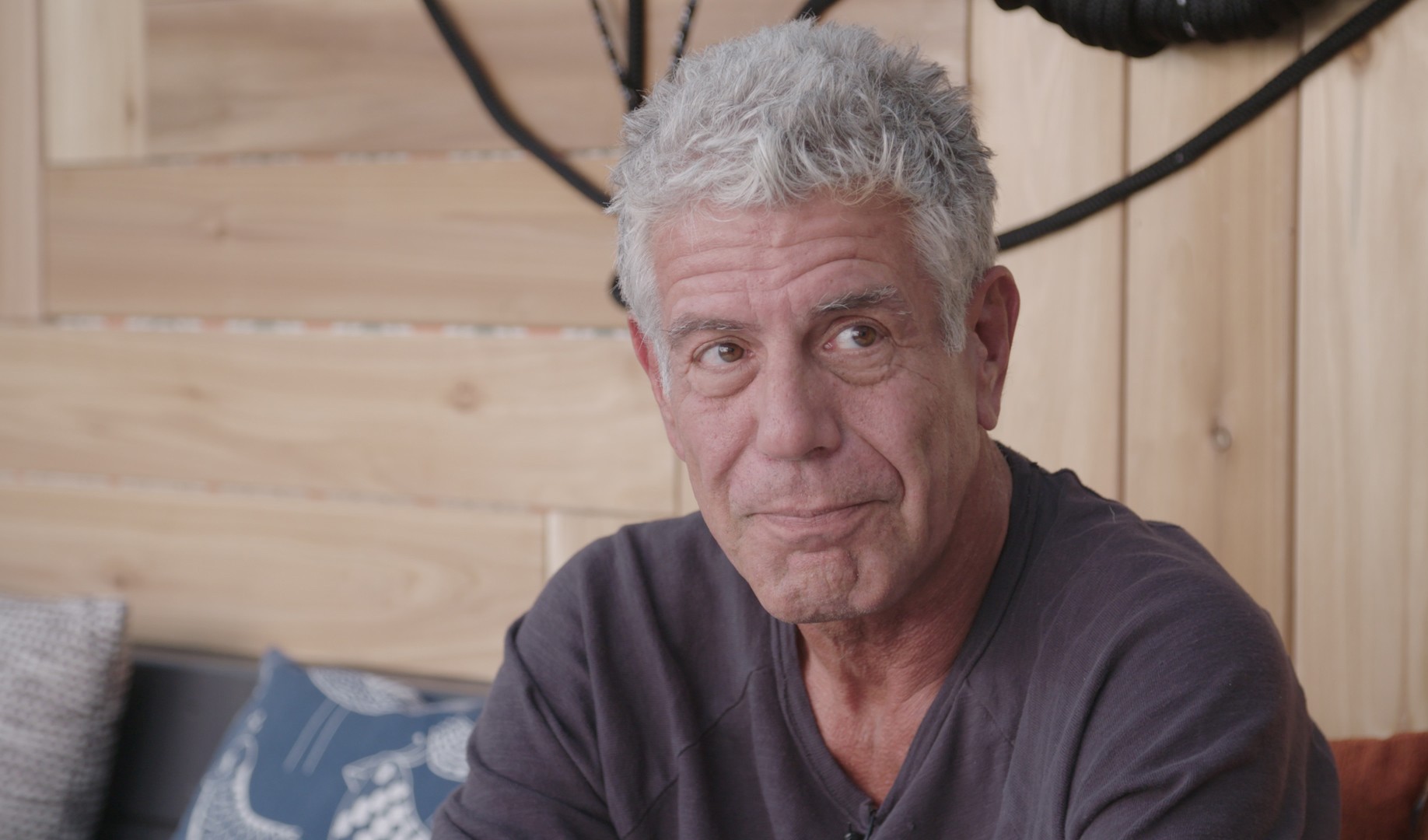 One night, a couple years after the book had come out, Bourdain wrote another, A Cook's Tour. For it, he made an appearance at a Barnes and Noble in a ritzy old-money neighborhood in Houston on a slow weekday, and a few of the line cooks at a new restaurant I was at got our work done and left a tad early. I had made my way up to sous then. We walked into the bookstore late, just as Bourdain was about ready to leave, weaving our way through posh women in expensive dresses, and laid our copies of our Bible, Kitchen Confidential, before him.
I was first, still in chef's whites and houndstooth pants. "You should've cut the line, chef," he said. "All kitchen workers get a pass to skip." The crowd had mostly dispersed, and with a Sharpie, he took the time to draw a skull in a chef's toque with a knife in its mouth. Above it he wrote "To Brian." Below, he added "Cooks Rule!" I still have the copy.
Later I'd write a cover story about life inside a kitchen at some of the city's best restaurants, and what those who earned a living in them endured, inspired completely by Bourdain and Confidential, for a local alt-weekly, the Houston Press. "Chefs Rule!" was the headline we gave it, slightly altering Bourdain's message in my book, not understanding then how lucky we were to be writing in a time before SEO.
Of course, the books were just a start. Bourdain's impeccable shows were the thing, first No Reservations and later Parts Unknown. He changed the entire idea of what a cooking and traveling show could be. Both were as much about culture, community, and family as they were food, and Bourdain took great care in each hour of TV he hosted and wrote to unpack how interconnected they all were. Kitchen Confidential was just the tip of the chef's knife for how deep his well of knowledge ran. His empathy and understanding radiated through the screen.
This was never more true, for me, in the Houston episode of Parts Unknown, which aired just before the last presidential election. Both when it aired and now, it's a case study in the power of immigrants to make our country better, and I don't think the timing was a coincidence.
Houston had long grumbled about why Bourdain had seemingly skipped over their beloved food town for so many seasons, and were appropriately ecstatic when he finally arrived on the third coast to give them their long-awaited due. In the episode he paints the most vivid picture of the city I grew up and learned to cook in—eschewing the Hot New Spots to the chagrin of some in favor of Houston's rich, multiracial, artistic mix. He put the city's incredible diversity on display in a way no one had before or has since. It was a love letter to the Houston many who grow up and live there know. He was again, this time in moving pictures, telling my life back to me.
I will miss him. Rest in peace, chef.