Getty Images
South Korea's anticipated cryptocurrency crackdown began on Monday, the government closing a tax loophole that will cost existing digital coin exchanges millions in revenue.
The Financial Services Commission in Seoul also announced Tuesday a ban on anonymous transactions to curb money-laundering. The legislation will come into effect on Jan. 30.
The measures are designed to give the government greater control over the freewheeling cryptocurrency market in South Korea, enforcing exchanges to ensure customer names and bank accounts match.
So-called "know your customer" regulations for exchanges have long been in place in the U.S., but other regions are playing catch up.
The price of bitcoin was not significantly impacted by the announcement, because "the market has been mulling this for the better part of the year and is most likely already baked into the price," Mati Greenspan, an analyst for eToro, told VICE News.
But the price did fall significantly Monday after Seoul announced it would be collecting 22 percent corporate tax and 2.2 percent local income taxes from the country's cryptocurrency exchanges this year.
Virtual currency exchanges should pay the corporate tax on income earned in 2017 by the end of March, and the local income tax by the end of April, an official from the Ministry of Strategy and Finance told the Yonhap news agency.
The impact will be significant. Bithumb, the world's eight largest bitcoin exchange, is set to hand over 60 billion won ($55.8 million) in corporate and local income taxes on last year's earnings.
The government is still considering legislation that would ban cryptocurrency exchanges completely — although it said recently that this was just one possibility.
Earlier this week, officials in Seoul with knowledge of the incoming regulations were accused of insider trading. The officials cashed out their cryptocurrency holdings for big profits, just before the regulators announced the new measures.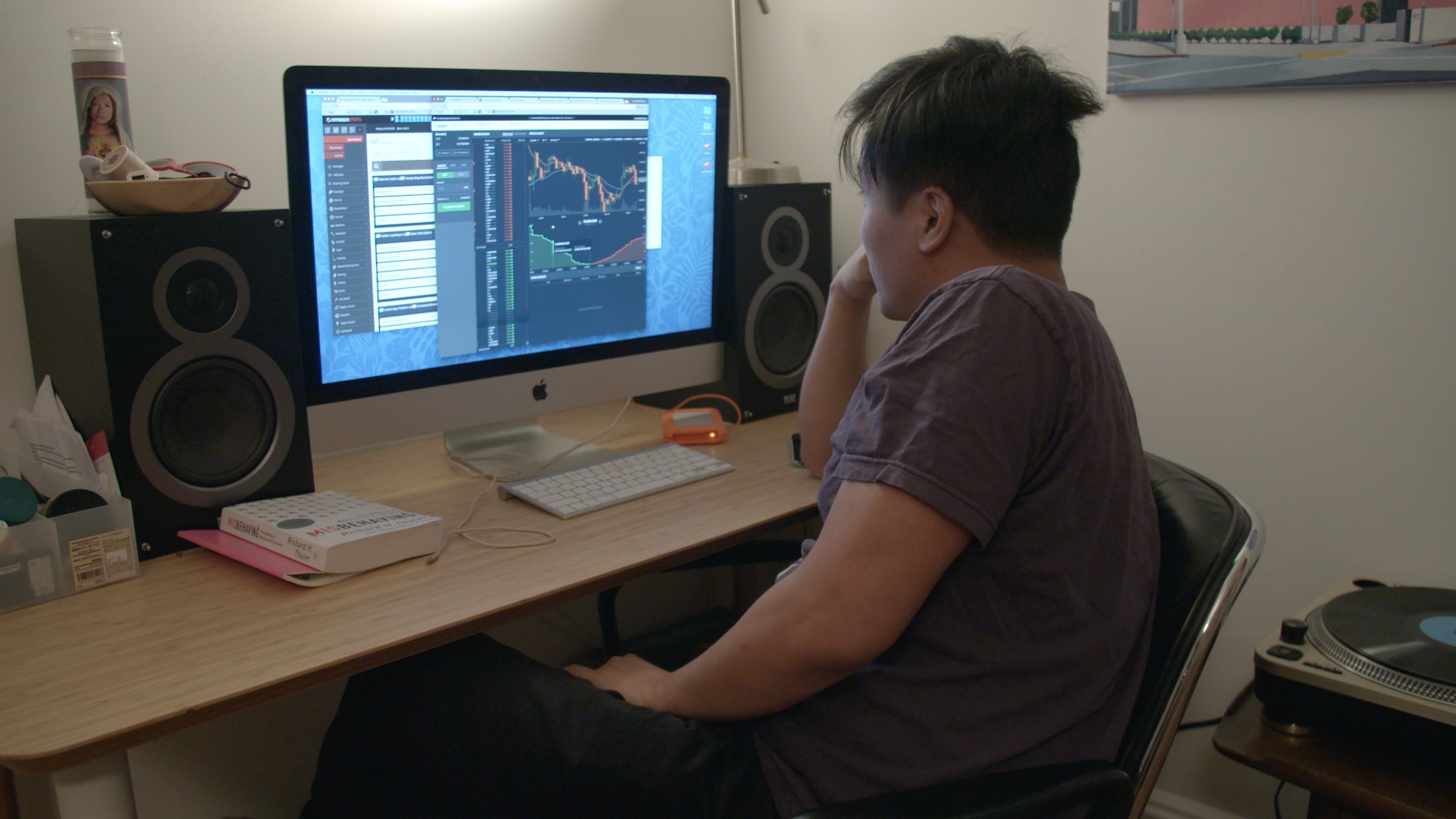 Cover image: A visual representation of the digital Cryptocurrency, Bitcoin is displayed on January 15, 2018 in Paris, France. (Photo by Chesnot/Getty Images)