Still from Lil Pump's "Gucci Gang" video
When Atlanta trio Migos topped the Billboard Hot 100 one year ago, it was a momentous occasion for rap music. Coming shortly after Rae Sremmurd's 2016 multi-week chart-topper "Black Beatles," a viral sensation fueled by social media memes, the arrival of Migos' "Bad And Boujee" at its storied summit felt especially like a big win for trap. Assuredly, the rap subgenre had made its share of Billboard gains previously, particularly on specialized charts, but getting a song as uncompromising as this to No. 1 suggested a watershed moment for trap and hip-hop at large, one that would be borne out over the months to come with scores of rap singles making it of the Billboard singles chart.
In the years immediately preceding 2017, the Hot 100's top slot had largely been the domain of broad appeal stars like Adele, Taylor Swift and The Weeknd, occasionally making way for improbable hits like Baauer's "Harlem Shake" and Magic's "Rude." The hip-hop songs that did get to No. 1 generally were ones that reached openly and unapologetically for the mainstream, sometimes with the help of a poppier guest as with Eminem's "The Monster," which featured a chorus by Rihanna.
One of the key drivers behind the success of "Bad And Boujee" was streaming, the listening option which captured both prominence and begrudging industry acceptance following the introduction of paid subscription services Apple Music in 2015 and Tidal the previous year. An early mover, Spotify was and still is the one to beat, offering ad-supported and premium options. In the qualifying week-long period that led to "Bad And Boujee" hitting No. 1, the song logged a staggering 9.2 million plays domestically at that particular platform.
As of this month, Spotify boasts 70 million paid subscribers worldwide, with Apple Music reporting over 30 million users last September—a number that assuredly includes a number of people on free trials—and Tidal lagging considerably behind both. To be clear, streaming performance counts for between 20 percent and 30 percent of the Hot 100's calculations for qualifying songs, a scale that can vary week to week. Of the three components that make up the Hot 100, it boasts the lowest overall weighting, with sales comprising between 35 percent and 45 percent while radio airplay garners between 30 percent and 40 percent.
---
Take a tour around Post Malone's mansion: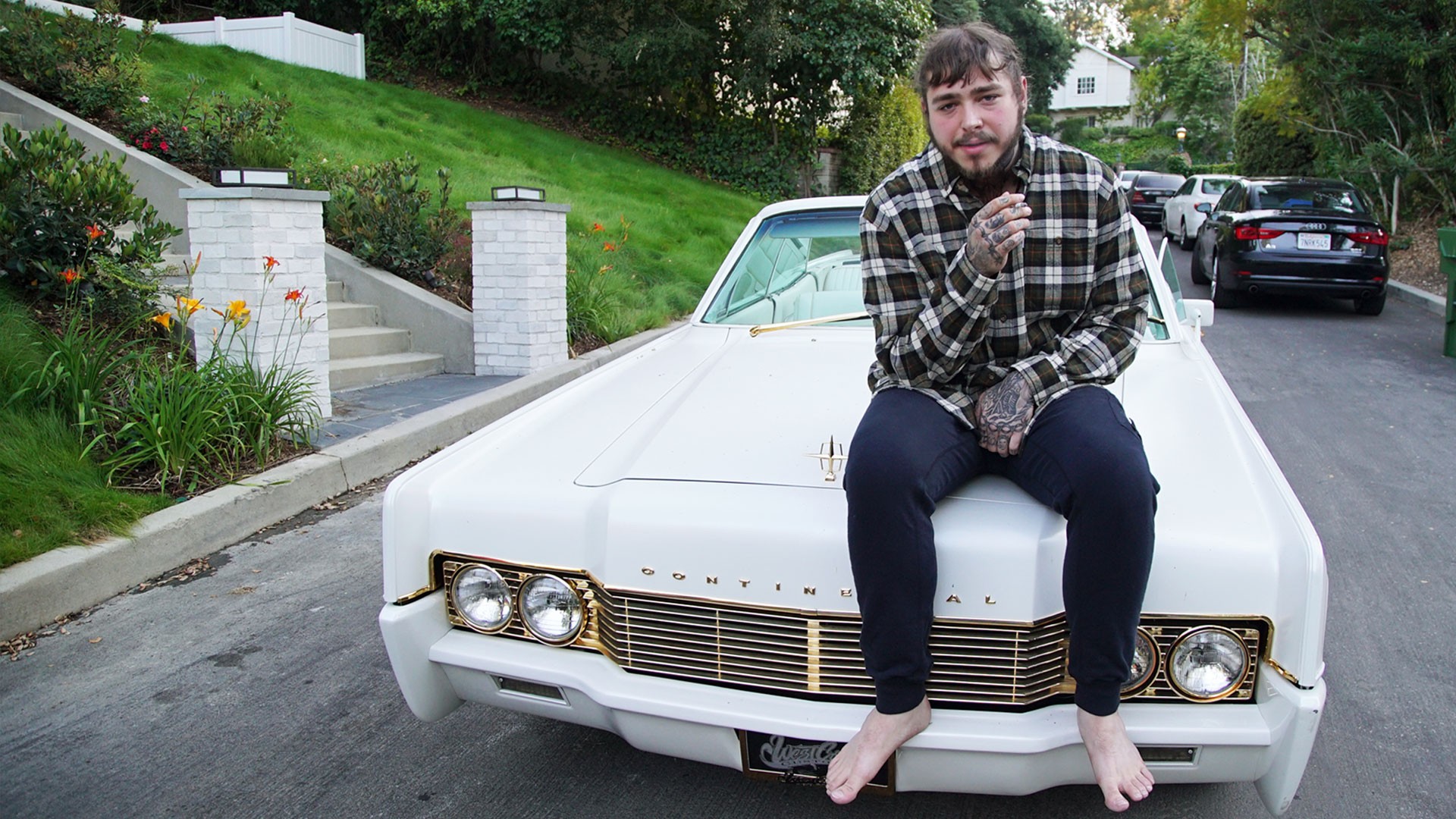 ---
Nonetheless, the sheer volume of streaming activity has meant that a song that does extremely well across streaming platforms can vie for a singles chart slot. Still, despite the prevalence of listener-driven streaming, Billboard still considers what tightly programmed corporate radio stations opt to play still have greater value in determining what's "hot."
Recognizing consumer behavior with regard to streaming, Billboard has made multiple updates to its chart methodology, notably in February 2013 when it began counting Spotify and YouTube plays, among others, in determining the Hot 100. Yet the most recent of these changes, which went into effect at the start of 2018, may prove its most impactful, with potentially negative consequences for rap music.
At the heart of this latest revision is the end of the democratic Internet notion of all streams being equal in Billboard's eyes. Previously, when it came to consideration there, a play on Apple Music counted the same as one on SoundCloud or Spotify's basic tier. Now, the perceived value of those streams are being used to separate them into two categories, with plays by paying users having greater value than plays that are ad-supported or otherwise free for consumers. The majority of Spotify's users don't pay for the service, and the company doesn't publicly distinguish play counts by user type, but on numbers alone it's reasonable to presume that most music streamed there, including rap music, is not attributable to paying subscribers. Overnight, the biggest player in streaming music lost a sizable chunk of its charting influence—and so did those who use Spotify's free tier as their primary and preferred way to listen.
To understand how significantly this new methodology could affect rap's presence on the Hot 100 in 2018, first consider hip-hop's tremendous 2017. This past summer, Nielsen Music revealed in its mid-year report that, for the first time ever, hip-hop/R&B had become the most listened-to genre in America, beating out rock n' roll. The news, which was reinforced at the top of 2018, is supported by previously established reporting that the genre grouping had largely outperformed all others at streaming services since at least 2015. Subsequent online movements like SoundCloud rap contributed to that as well, with breakthrough hip-hop artists like Smokepurpp and Trippie Redd generating hundreds of thousands if not millions of weekly plays on that platform alone in 2017. It's possible other genres with smaller online fanbases are impacted as well.
Given these circumstances, it comes as no great surprise that streaming boosted several rap songs onto the Hot 100 in 2017. The range of hip-hop artists who appeared there reflected the breadth of now decades-old genre, with freshly tattooed newcomers like Tay-K and YBN Nahmir doing numbers alongside major label hopeful A Boogie Wit da Hoodie and luminary Kendrick Lamar. More than a few cracked not only the Top 40 but moved well into the Top 20. Trap godfather Gucci Mane saw his single "I Get the Bag" peak at No. 11 on the chart dated November 4, rising 13 positions from the prior week and making the biggest streaming gains for the qualifying period according to Billboard. A month earlier, with prior "Down In The DM" cohort Nicki Minaj at his side, Yo Gotti made it to No. 8 with "Rake It Up," again that week's top streaming gainer. Two months after debuting via SoundCloud, Lil Uzi Vert's smash hit "XO Tour Llif3" entered the Hot 100 and soon climbed to No. 7, simultaneously topping Rap Streaming Songs and taking No. 2 on the all-genre Streaming Songs.
Throughout 2017, radio seemed to be playing catch-up with the demand demonstrated by streaming. One of the year's surprise hits, Lil Pump's "Gucci Gang" ascended the Hot 100 for more than six straight weeks without even denting R&B/Hip-Hop Airplay. This fall, the song consistently spent roughly a month as the second most streamed song daily at Spotify domestically. With 21 Savage in tow, Post Malone's runaway "Rockstar" first hit No. 1 in October, despite only making its Radio Songs chart debut that same week, at a respectable yet relatively modest No. 38. It held the singles chart's top spot for eight consecutive weeks, and to date has spent nearly all of its 16 charting weeks on Streaming Songs at No. 1. Up through last week, "Gucci Gang," "Rockstar," and "XO Tour Llif3" remain Top 20 fixtures of Spotify's weekly consumption-based charts in the U.S., with "Rockstar" a seemingly unstoppable No. 1 presence for months.
The latest iteration of Billboard methodology changes could hinder or prevent similar Hot 100 rap successes going forward. Though the data is still limited this early in the calendar year, we may already be seeing the adverse effects.
After proving the standout on "Bad And Boujee," Migos member Offset has a solo hit with its producer Metro Boomin in "Ric Flair Drip." Since November, the song from the Without Warning tape has been a weekly Top 10 track at Spotify in the U.S., with some 6.4 million domestic plays in the last full Billboard qualifying week. Despite this high level of streaming performance, "Ric Flair Drip" has yet to crack the Hot 100's upper 40, as it is non-existent on R&B/Hip-Hop Airplay or R&B/Hip-Hop Digital Song Sales. Meanwhile, Migos' "MotorSport" with Cardi B and Nicki Minaj is a Top 10 hit, despite generating between 1.5 and 2 million fewer weekly Spotify streams than Offset's track.
It is odd that "Ric Flair Drip" hasn't made it nationwide onto rap radio after two months of undeniable demand by rap listeners, while songs like Blac Youngsta's "Booty," Lil Baby's "My Dawg," and Remy Ma's "Wake Me Up" are all currently charting on R&B/Hip-Hop Airplay. None of those three tracks appear among the 200 most streamed songs on last week Spotify domestic charts, suggesting that unless you're a dutiful listener to your local iHeartRadio urban station, you probably haven't heard them yet. Unless it gains traction at radio, "Ric Flair Drip" is maddeningly destined to stall.
Up-and-coming rappers will likely have an even harder time than before the new rules took hold. Last week, Lil Skies' "Nowadays" was the second most-played song on SoundCloud domestically with nearly 2.3 million streams. In that period, it outperformed current Hot 100 hits appearing on that platform including "" and Lil Uzi Vert's "The Way Life Goes," as well as the aforementioned "MotorSport" and "Rockstar." By all rights, it should be positioned to break out the way Tay-K's "The Race" or YBN Nahmir's "Rubbin Off The Paint" did. But the millions of weekly "Nowadays" plays on SoundCloud—or at Pandora where Lil Skies currently holds the No. 3 most playlisted spot on its listener-driven Trendsetters chart—have comparatively less power to reach Billboard than those tracks did.
The stated rationale behind Billboard adding streaming music to the Hot 100 in the first place was to more accurately reflect the reality of how people are listening to music and what they're specifically hearing. That argument had its flaws, but the revised weighting undermines that logic. As with radio before it, the majority of streaming happens for free and generally subsidized by ads. Some in the industry are no doubt happy to see Spotify lose some of its clout in the process, but recalibrating the Billboard charts in this way doesn't actually weaken the company, whose primary stakeholders don't consider that as a key performance indicator.
Giving more credit to premium services in calculating a song's chart position both artificially inflates the importance of companies like Apple and conflates the money received by labels with popularity. Neither of these have anything to do with actual consumption, with how and where fans of all ages opt to listen to what they listen to. Regardless of comparative compensation, a difference amounting to fractions of pennies per play, the fact that someone can go on YouTube right now and hear the hottest rap songs without paying isn't negated by someone else playing the same tracks on Tidal.
Furthermore, the reason why someone would use the former rather than the latter likely has more to do with convenience and personal economics, the same factors that prompted the digital piracy revolution that got us here. Though $9.99 per month seems a great deal to have unlimited, ad-free access to the world's biggest digital jukebox, not everyone sees it as a necessary or desirable purchase. And just because they're not enjoying "Ric Flair Drip" on Tidal doesn't mean they aren't playing it daily on YouTube.
Though cynics might snark otherwise, Billboard chart positions aren't meaningless. Take a look at Cardi B's social media accounts, brimming with pride over her latest gains. These rankings still matter to artists, labels, managers, publicists, concert promoters, and others in the music business ecosystem. A rap single that reaches the Hot 100 can put the artist in a better negotiating position. It can help them to secure a more favorable recording contract, a larger check for guest features on other people's tracks, or a higher live performance/appearance fee, among other tangible benefits. These artists are already screwed over daily by the relatively low-paying streaming landscape, and anything that gives them leverage towards stacking their paper higher and adding M's to their bank account should be preserved and, hell, exploited for their benefit.
As 2018 progresses, the Hot 100 will reveal itself. If it starts looking a bit too vanilla, noticeably more conservative than 2017's viral curveballs and genuine trends, you'll know why. Even if it's an unintended consequence of Billboard's latest revision, after a stellar prior year for rap music, the whitewashing of American music tastes by its leading chart provider will be hard to ignore.
Gary Suarez is a writer with opinions who lives in New York. Follow him on Twitter.