Left: Photo of an SEIU rally by Scott Olson/Getty; Right: Photo of a man at a Pennsylvania mine workers rally by by Drew Angerer/Getty
Certified nursing assistant Gloria Duquette starts each work day at 7 AM, dashes to her second job at 3 PM, and finishes at 11 PM. All day long, she transports nursing home residents to and from dining rooms and bathrooms and dialysis machines, helps them shower, and changes their clothes and diapers. The Connecticut resident works more than 90 hours a week, including a third job where she gets some hours as a home care provider, and her husband works nights as a machine operator. After paying insurance and taxes, she said, the family can only just cover its bills. So she was naturally hoping the tax cut package passed by Republicans in Congress and signed by Donald Trump late last year would help her out.
"When I heard that these tax cuts passed I'm happy," she told me. "I'm like, maybe I could give up one of my jobs now."
Duquette, a member of the Service Employees International Union (SEIU), said she went to the director of the nursing home where she works full-time to ask about what she'd heard Trump say on TV—that the tax cut, which lowered rates for businesses and the wealthy in particular, would result in raises for regular workers. But she found that the nursing home, operated by Genesis HealthCare, hadn't announced anything like that. (Like several companies contacted for this article, Genesis declined to comment.)
In Georgia, Jerome Westpoint spends his days picking up trash from construction sites and the backs of grocery stores. The work is hard and dangerous—you never know what you'll find in a dumpster or a landfill. Westport has been doing the job for nearly 44 years, and, as a member of the Teamsters, he earns a middle-class wage. He said a guy can make $55,000 to $75,000 a year doing what he does. After the tax cut bill passed, Westport said, he and other workers asked their employer, Republic Services, about getting a share of the windfall.
"They're not going to give us anything," he said. "Me personally, I feel like it's a slap in the face. I have been out here long enough to see guys, once they retire five years, they don't live long because they have been exposed to so much stuff out here in the field. In respect to that, I think we deserve something."
Back in October, Kevin Hassett, chairman of Trump's Council of Economic Advisers, predicted that cutting the corporate tax rate from 35 percent to 20 percent would result in a $4,000 to $9,000 jump in America's average household income. House Speaker Paul Ryan's office, as well as Trump himself, also cited the $4,000 number. The idea was that companies would bring jobs back from overseas and reinvest the tax savings in expanded operations—classic trickle-down economics, in other words,
Workers like Duquette and Westpoint are asking exactly where that money went.
---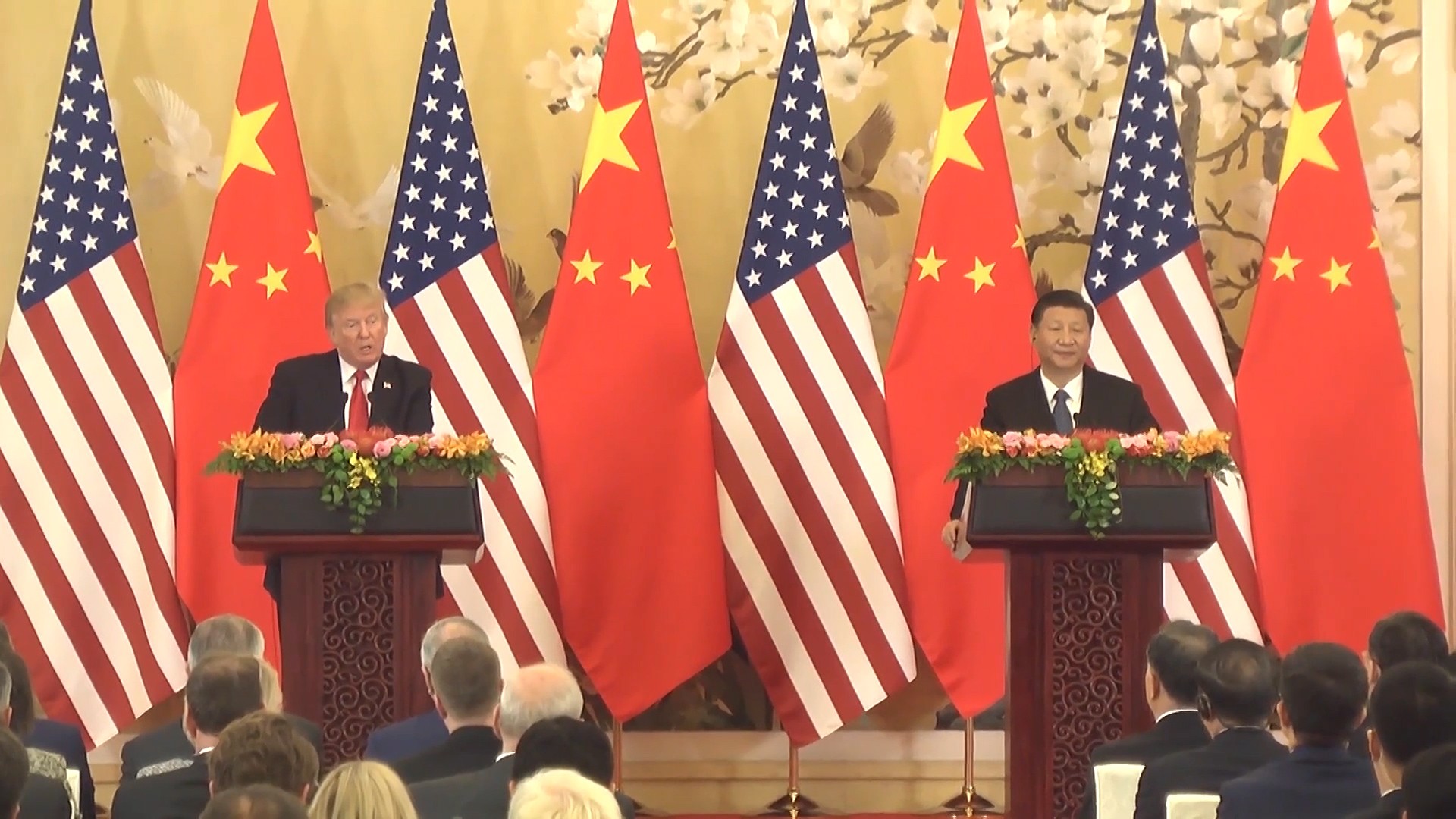 ---
Four major unions—the SEIU, the Teamsters, Communication Workers of America (CWA), and the American Federation of Teachers (AFT)—are calling on corporations to disclose exactly what they're doing with the windfall from the tax cut. They've sent letters to ten companies that are currently in, or preparing for, negotiations with unionized workers. They argue that that information is vitally important to them as they prepare to hash out new contracts.
"We think the information is relevant for us to make counterproposals, or proposals, to make sure we are advocating on behalf our members and that they share in the profits that our members helped to create," said Jennifer Abruzzo, special council for strategic initiatives at CWA. "If we don't ask for them, our members won't get them."
In the wake of the tax bill, numerous companies announced bonuses for employees. Several targets of the union campaign—American Airlines, AT&T, and PepsiCo—gave $1,000 to some or all non-executive workers. These employers often tied the bonuses explicitly to the Trump tax cut and received a burst of positive media coverage, even as some of those same companies quietly cut jobs.
No one would turn down a bonus, but bonuses are not the same as real raises, said Kevin Leicht, a sociologist who studies inequality and class at the University of Illinois Urbana-Champaign. While a raise increases a worker's base salary so that they make more money each year going forward, a bonus is just a one-time payment. Leicht told me that given the record profits that corporate America was already making before the tax cut, there's no reason to believe companies will use a significant part of their tax savings for raises or reinvestment.
"I know almost no credible people who think that," he said. "Past experience is, tax cuts have not resulted in wages rising, so why would that happen now in the absence of some overwhelming reason to do it?"
Instead, Leicht said, companies are most likely to use the money to pay dividends to shareholders, stockpile cash, or buy back stock—a move that boosts share prices and makes it easier to reward investors. Early signs already show big increases in dividend payments and stock buybacks this year.
Still, it's unclear exactly where all the tax cut savings are going, prompting the unions' action. They've sent letters to two divisions of AT&T, two American Airlines regional carriers, cable station operator Nexstar Media Group, Consulate Health Care, Genesis HealthCare, Kindred Healthcare, American Medical Response, Fresenius Medical Care, as well as Frito-Lay/Pepsi and XPO Logistics. The Teamsters is also planning to send one to Westpoint's employer, Republic Services, and Abruzzo said unions will continue sending similar letters as they prepare to negotiate contracts with other employers.
In response to questions about the union campaign, American Airlines pointed to its $1,000 bonuses. One of its regional carriers, Envoy Air, said it could not comment because it's currently engaged in negotiations with the union. A second division, Piedmont, said it has already negotiated an agreement with CWA and that it had provided the union with the relevant information.
In a statement, Brad Puffer, a spokesperson for Fresenius Medical Care North America, said that the "vast majority" of the tax benefit would go to employee salaries and improvements to its operations. "In fact, by investing in our value based care efforts, we will save the government in excess of what we're receiving in tax reform while improving health outcomes and the experience for our patients," he said.
PepsiCo pointed to an earnings call in which executives discussed a $1,000 bonus and new investments in training, as well as accelerating capital investments and increasing shareholder dividends.
Other companies did not respond or declined to comment, in some cases citing ongoing contract negotiations.
It's common practice for unions to request financial information from companies they're negotiating with, but Abruzzo said the unions are banding together and making multiple requests publicly as a way to draw attention to a problem that spans many different employers and industries.
"The way we look at it is profits have soared, wages and benefits have not," she said. "In the 70s, corporations used to reinvest the majority of their profits into research and retraining workers. Now profits are spent on buybacks and dividends. That doesn't create jobs, and that doesn't increase wages."
For individual employees, that larger view may matter less than the ways that an infusion of tax cut–driven spending could improve their lives. Duquette told me she wants to see Genesis put more money into her wages, and also into hiring more people so she can make sure the residents she works for are getting good care.
"They have one person doing three people's jobs," she said. "We want them to recognize we are doing a job that is a career, and it is hard, and it gets harder every day."
Sign up for our newsletter to get the best of VICE delivered to your inbox daily.
Follow Livia Gershon on Twitter.