Toronto resident Emile Wickham (second from the right) says the racial profiling incident was "so blatant" that he had to take action.
A black man in Toronto is grateful he was believed after the Ontario Human Rights Tribunal ruled that a Chinese restaurant racially profiled him and his friends when they asked them to pay for their meals before receiving their food. The restaurant was ordered to pay the customer $10,000 in compensation.
In May of 2014, Emile Wickham and three of his friends, all of whom are also black, were looking for a place to eat after a night out celebrating his birthday. They settled on Hong Shing Chinese Restaurant in downtown Toronto, after one of Wickham's friends said it was a popular late-night hangout and because they saw lots of people inside.
Right after the waiter took their order, he asked the group — the only black customers in the restaurant at the time — to pay for their meals. The request seemed odd, and Wickham questioned it.
"They were like, 'Yeah, this is standard procedure, it's ok, this is what we do,'" Wickham told VICE News in an interview. "We relented, but it didn't sit right with me."
Wickham, a York University student at the time, then proceeded to ask other customers in the restaurant if they'd also been told to pre-pay for their food. Even if one group had been asked to prepay, this would have been a non-issue, said Wickham. But the restaurant hadn't made the same request of anyone else.
"We immediately approached them about it, they didn't even try to counter our claim," recalled Wickham, who came to Toronto from Trinidad and Tobago 11 years ago. "They knew what they had done, and offered us our money back. We took it and we left the restaurant. We were dejected. I knew then that this particular incident, I would not let it go unaddressed."
"As a black person, there's a lot of microaggressions you encounter, and it's stuff you often can't call out without the other person being like 'Oh, it wasn't meant like that,'" he continued. "You second-guess yourself. But with this one, it was so blatant, and I had three other people with me and we all agreed simultaneously."
Wickham said Hong Shing has been consistent in refusing to address the issue from the time of the incident and throughout the complaint process.
In its written response to Wickham's complaint, the restaurant said "because of its location, the restaurant attracts something of a transient crowd, and unfortunately it was very common in the past that customers 'dine and dash.'" That's why the restaurant had a policy of asking customers they didn't know for pre-payment — a policy they adopted years ago, said the response.
"There was never any intent to discriminate against the applicant; all customers who are not know to be regulars are treated the same way," the restaurant's statement added.
In her decision, adjudicator Esi Codjoe wrote that there was no evidence that such a policy existed. Wickham and his friends weren't advised of any policy on the night of the incident even when they asked why they were being treated differently, Codjoe wrote, and there was no evidence that other customers were "regulars."
"The applicant was presumed to be a potential thief in waiting despite any evidence to that effect," wrote Codjoe. "His mere presence as a black man in a restaurant was presumed to be sufficient evidence of his presumed propensity to engage in criminal behaviour."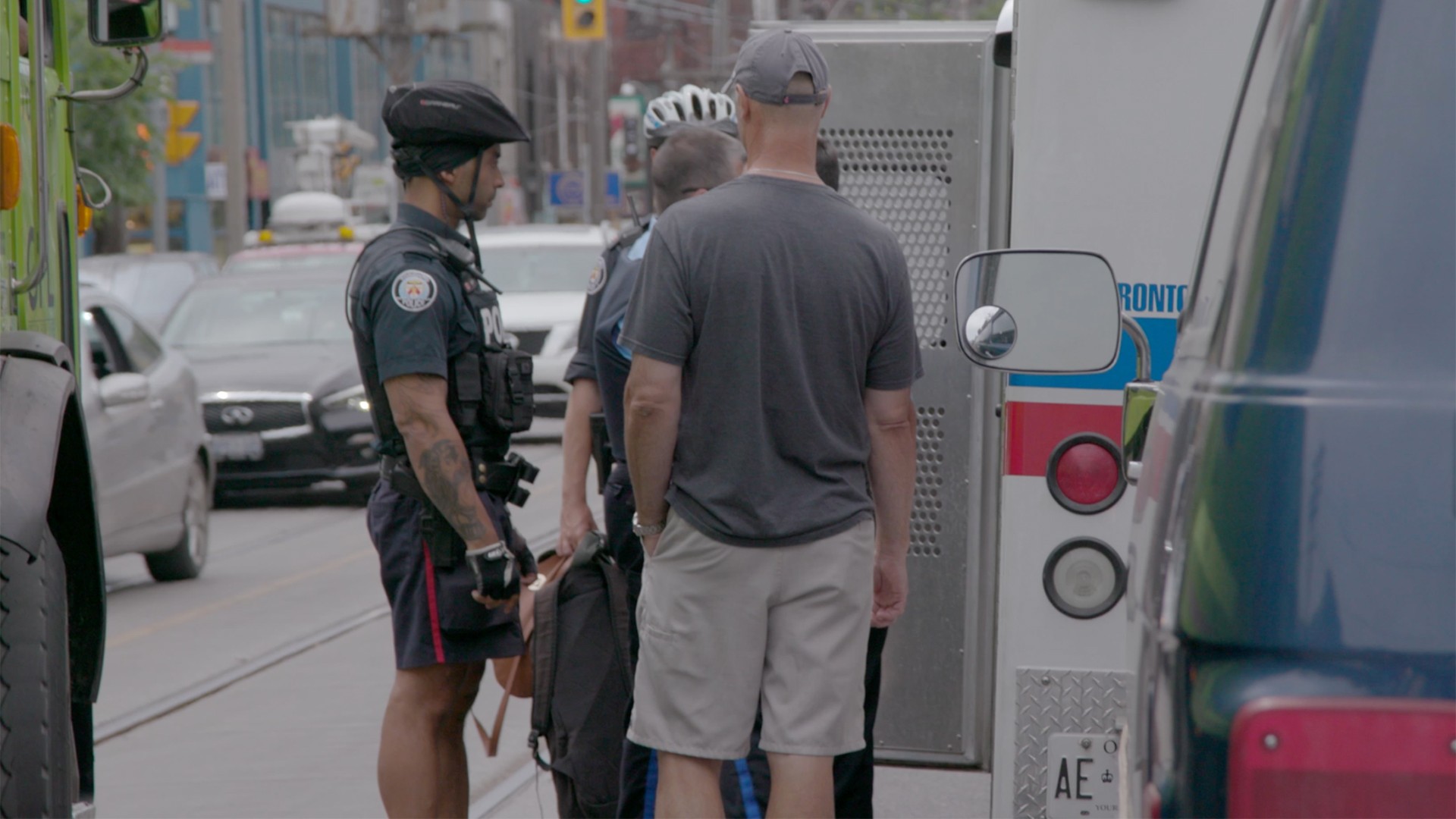 Codjoe ruled that the restaurant staff had violated section 1 of the Ontario Human Rights Code, robbing Wickham of his right to equal treatment while receiving services, goods and facilities, without discrimination.
The incident left Wickham and his friends feeling helpless because they didn't think there was anything they could do about it, and it left him feeling frustrated that despite his academic achievements, he was still treated like a second class citizen, he testified. Despite wearing a York University sweatshirt, which he thought might make him immune to racial profiling, Wickham realized "no matter how well dressed or educated or spoken you may be you are still just seen as a 'nigger,'" said a summary of his testimony.
Wickham had formally requested an apology and that Hong Shing explicitly state on their menus that no customer would be asked to prepay for their meal. He said if the restaurant had done those two things, he would've dropped the complaint and it never would've gone public.
"Through this whole thing, they've shown a complete disregard for wanting to sit down and understand how we were feeling, and for me, that is disappointing," he said. "I've seen the backlash against them, and I can't feel sorry for them because I know how much they've avoided addressing this situation."
While he's not happy, Wickham is thankful his complaint was taken seriously, since throughout the process, he was nervous that the tribunal would decide there wasn't enough evidence to rule in his favour.
"Even though we knew what happened to us, we live in a society where our word isn't good enough," he said. "There needs to be a cell phone video, a picture. And even with [that], we're still not believed."
He's been bombarded with messages from friends and family, who thanked him for going through with the complaint and not giving up.
In a survey for a 2017 report from the Ontario Human Rights Commission, 47 percent of black respondents said they had experienced racial profiling in private businesses, with experiences ranging from being followed by staff in stores to being asked if they could afford products or services, to being physically removed from establishments.
"Law enforcement get the brunt of the criticism when it comes to anti-black racism, but it happens in our daily lives," said Wickham, adding that he's hoping for a conversation about racism and profiling beyond this incident. "It happens when we interact with an immigration officer, when we go to the unemployment office, when we go to the dental office. Canadians need to understand how they themselves could be contributing to this."