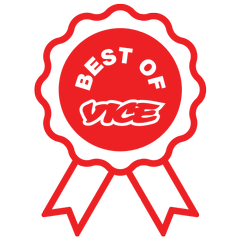 The most exciting stories on the internet.
This is part of BORDER LINES. Follow along here.
Chino hits the ground.
He was led to the edge of the wall by two polleros. The smugglers helped him jump. But they wouldn't be joining him on the other side.
"You have a phone?" the polleros had asked when they picked him up earlier that day.
"Yes, I have a phone," he told them.
"Look, this is really easy," one of them explained. "You have to jump and run. You are going to see some houses at the end, you have to run toward the houses."
Sounds easy enough, Chino thought to himself. He paid their crossing fee and the polleros popped some credit onto his phone, a beat up Mexican BlackBerry Curve 8980. They told Chino to lay low after the jump and wait for them to call.
"You are going to be on the phone at every moment, because I'm going to give you instructions," one of the polleros said.
It was around midnight when they brought him to a spot along the slat-iron border wall in Nogales, Sonora, Mexico, which shares la línea with Nogales, Arizona, 70 miles south of Tucson. It's September 2013. Chino is 30 years old.
The drop is 15 feet. He hits the ground. Then his phone rings.
They tell him to run.
DIALED IN
One thousand, nine hundred and fifty-four miles of unforgiving terrain.
Mountains. Canyons. Desert. All blanketed in cholla, barrel cacti, other prickly flora, and increasingly reliable cell phone coverage. That's why cheap, pay-as-you-go phones, known as burners, flood the US-Mexico borderlands, despite the inhospitality of the natural environment.
In the past, those attempting to cross the Mexican border were accompanied by a coyote, or foot guide. Coyotes would lead large groups of migrants across la línea to a pre-arranged site on the American side where migrants would be passed off to another guide. Many migrants do still cross this way, according to Comanche, a Sinaloa cartel boss who heads up a borderland smuggling cell in Nogales, Sonora.
But these days, a guide may just be a voice on the other end of the line.
More people crossing the border than ever carry burners, according to law enforcement, government officials, smugglers, and migrants on both sides of the border. Migrants aren't as likely to carry smartphones, as Chino did while crossing illegally. In most cases migrants already have their own phones on them as they attempt to cross. But it's become common for polleros, or human traffickers, to push migrants, known as pollos ("chickens"), to purchase crossing packages that include burners explicitly to be used for communicating during the crossing and then to be ditched in the desert.
It's unclear exactly how many migrants cross with phones. But at the very least, burners are now an assumed, even necessary part of the border-crossing industry.
The proliferation of burners arguably makes crossing safer for migrants. In the epic saga of human movement, migrants who have found themselves stranded in the desert faced injury, dehydration, rape, being jumped by thieves, and even murder. Only now it's possible for many crossers to call 911 if they run into trouble. Cell coverage is strong enough across the borderlands that both Mexico and the United States run public messaging campaigns encouraging migrants to call for help before it's too late.
"Many, many, many migrants carry with them cell phones," Ricardo Pineda Albarrán, the Mexican consul in Tucson, says specifically about burners. "When one missing person in a highly deserted area calls us, that's a blessing."
If burners are a lifeline for migrants while they cross, then it would also seem the ubiquitous "no-contract" technology has necessarily made business more efficient for smugglers.
It's so dead-simple, it's easy to overlook how burners have streamlined the far-flung routes that comprise the smuggling underground by connecting the people moving through it with those who keep it moving. With more and more migrants carrying burners, certain smugglers see opportunity.
Take what US Border Patrol agents call "remote control." This is a border crossing tactic in which polleros guide pollos across the border over the phone. The polleros relay the instructions in real-time from Mexico, where they face less risk of arrest than they would if they set foot on US soil. Just like when Chino crossed.
Border Patrol and Immigration and Customs Enforcement agents dismantled one such remotely-guided smuggling cell in late 2011. The smugglers weren't leading large groups of migrants across on foot, but rather relaying instructions over the phone to migrants who crossed the border from Jacume, in Baja California, Mexico, to Jacumba, California, southeast of San Diego. Eight individuals were detained on federal charges in connection to the smuggling ring.
Burners aren't new technology. But they are now widely available for as low as $11 a pop throughout the borderlands, where cell towers continually pop up and the trafficking business is sustained in a marketplace of one-stop smuggling towns like Altar, Sonora, where migrants can gear up at Telcel stores and camouflage clothing shops before rendezvousing with smugglers and finally migrating north. Human trafficking has never been this personal.
While apps and cheap phones may be making it easier to slip into the north, there's good reason to believe that immigration is down compared to just a few years ago.
In 2005, US Department of Homeland Security officials, including Border Patrol agents, tallied over 1,171,000 apprehensions along the southwest border. By 2014, the most recent year for which there is reliable data, the total number of apprehensions had dropped to just shy of 480,000 people. There is always the possibility that fewer people are getting caught. But a recent Pew poll does suggest more Mexicans are now leaving than entering America.
That trend hasn't made Mexican immigration any less of a hot-button political issue, however. Donald Trump, who the Border Patrol's national union recently endorsed, has pledged to build a solid wall the length of the border if he becomes president.
There are 700 total miles of barrier—a mix of primary and secondary walls that stand between 30 and 10 feet tall, respectively, and waist-high barbed wire vehicle fences—between the two countries today. The rest is open.
A truly border-long barrier would require at least another 1,200 miles of fresh "wall," which is often used interchangeably with "fence" by officials, smugglers, and migrants. That's roughly 12.5 times the length of the Berlin Wall. Trump's wall plan would "compel" Mexico to make a one-time payment of between $5 billion and $10 billion to fill the 1,200 miles of gap. Trump's main rival for the Republican bid, Ted Cruz, says he would "complete the wall" too.
Each mile of wall, be it primary or secondary, costs an estimated $1 million to build, according to John Lawson, a veteran agent with Border Patrol's Tucson field office. (In some places, Lawson added, the initial build costs might go up to $4 million per mile.) Using Border Patrol's $1 million per-mile figure—a conservative estimate—that comes out to $1.2 billion. And that's just to build the thing. Every inch of it then needs constant maintenance.
"Do you still want to put a fence across the whole border?" Lawson says. "How much sense does that make?"
One thing is certain: Migrants will keep trying to cross the US-Mexico border.
While Mexican immigration is slowing down, immigrants are now coming in through the border from farther afield. Migrants fleeing turmoil in Guatemala, Honduras, and El Salvador, a majority of them children, are now coming north from Central America's "Northern Triangle" in greater numbers. Syrian refugees have turned themselves over to immigration authorities on the border. One young Mexican coyote, Juan, tells us he was recently asked to cross a group of Chinese migrants. (He didn't take the job.)
"Since the start of civilization everything has been moved by migration, even this country," says Pineda Albarrán. "It's a way for human beings to live, to adapt."
There are seemingly as many ways to attempt crossing la línea as there are miles of it. If something—a rope, a hand-dug tunnel, a fake passport—works, it works and smugglers and migrants alike will use that method. If the tactic doesn't work—it's unreliable, it's easy for la migra to sniff out—word tends to spread: Try something else.
It's a cutthroat game of survival of the fittest, or maybe of the wiliest, that has stoked the relentless evolution of borderland tech. And it's currently dialed in on burners.
Comanche gazes over the wall from Nogales, Sonora, into the US, where a Border Patrol mobile surveillance truck is stationed atop a hill. Image: MOTHERBOARD
In a three-month investigation, Motherboard reverse engineered remote-guided smuggling operations bearing identical characteristics to the cell busted in 2011 in the Baja, only 400 miles to the east, to gauge the viability of remote control and render a snapshot of one-on-one human trafficking. Our reporting centered on the trafficking corridor in and around Ambos Nogales ("Both Nogales"), a major port of entry between sister cities Nogales, Sonora, Mexico; and Nogales, Arizona.
This binational community, separated by the border, is precisely where Chino, who now lives undocumented in New York City, jumped the wall phone-in-hand in late 2013. It's where polleros use line-of-sight to spot pollos from the safety of hilltops and the roofs of apartments in the rolling maze of barrios abutting the border wall.
It is also the plaza, in cartel parlance, through which roughly half of the total amount of marijuana—a quarter of a million pounds in 2015—is currently moved into the US, according to agents with Border Patrol's Tucson sector, which patrols Ambos Nogales north of the line.
We traveled to this region to meet Comanche, the 47-year-old Sinaloa cartel plaza boss, and one of his polleros, a swaggering twenty-something named Daniel who uses remote control to move people and drugs through the corridor. Neither Comanche nor Daniel had ever spoken with the media before and agreed to give us a glimpse inside the inner workings of remote control.
We also spoke to people like Chino, who entrust people like Daniel to get them over the border, and we flew over mountaintop smuggling outposts with federal agents on lookout for anything and anyone coming over illegally.
We learned that smuggling and efforts to combat it have become intensely individualized. Such is the pull of consumer technologies like burners and WhatsApp, the world's most popular messaging platform, which uses encryption that is "stymying" FBI wiretap orders north of the border. (In March, WhatsApp announced even stronger encryption for its users.) Many smugglers and migrants now talk among each other and with outsiders, including journalists, exclusively over the app. At the same time, authorities are stepping up their game to crack the confluence of burners and secure chat apps.
The other side of the immigration industry is, of course, drugs.
Most of the illegal narcotics coming into America are trafficked through the southern border by just a handful of international drug cartels. Those same cartels also control human trafficking in Mexico and are in an ongoing technological arms race with both Mexican authorities and la migra, the alphabet soup of US immigration and drug enforcement agencies operating in the borderlands.
If burners are a lifeline for migrants attempting to cross, then it would also seem the ubiquitous "no-contract" technology has necessarily made business more efficient for smugglers.
The cat-and-mouse game of human trafficking and efforts to thwart it all comes down to a line in the sand.
THE HOLE
Chino is exposed. He's bathed in floodlighting that washes over the wall from the American side. He knows he has to get out of the light and into darkness. He must scramble up and start running. It's not far to the safe houses. Maybe 100 meters.
But he can't run. He's frozen, paralyzed by nerves.
"Where should I run?" Chino says into his phone.
"You have to go through the shrubbery," one of the polleros replies.
Chino's body finally kicks in and he sprints. It's not long before he missteps, falling into a large mud puddle. Chino manages to hold onto his phone as he goes down, before he gets up and continues running. He leaves tell-tale footprints in undisturbed dirt, groomed daily by Border Patrol, as he clears the expanse of light. Then everything goes dark. Chino can't see and goes down again, this time slamming into a cactus. He's so nervous he doesn't even feel the barbs biting into his arms and side.
The phone flings out of his hand but he sees where it lands. He picks it up.
"Are you OK?" asks the pollero.
"Yes. I just ran into a cactus," Chino says.
"No, keep running," the pollero commands. "Don't stop. Run."
And so Chino starts up once more. But after just a few strides the bottom drops out from under him. The hole is a meter-and-a-half feet deep. He never sees it coming. Chino falls in.
TOP OF THE WORLD
We're rolling east along the border wall near Naco, Arizona, a rural hotspot of remote-guided smuggling some 96 miles east of Ambos Nogales. Lawson, who has been patrolling the border for 18 years, is at the wheel of the unmarked black SUV. He's explaining how, last night, Border Patrol agents here nabbed a remote-control pollero just north of the wall, when another Border Patrol truck rolls by us in the opposite direction.
The agent leans out the driver's side window, looking down at the all-weather dirt road. The same sort of road Chino had to run across.
"He's looking for footprints, in case he didn't see somebody," Lawson says. "In case the cameras didn't see somebody. Then he'll know something crossed."
"You just drive along all day with your head out the window. That's kind of how we make our living," he adds, laughing. "It's not too glamorous but it gets the job done."
Lawson knows this area well. He has seen how drug and human trafficking—and the efforts to thwart them—have advanced. He witnessed the rise of remote control and understands the unique set of circumstances that drove smugglers with the Sinaloa cartel, which has had a stronghold in the Naco area for years, to adopt the tactic.
In the wake of the 9/11 terrorist attacks, Lawson saw a newly-formed DHS ramp up its southwest dragnet: a border-industrial surveillance complex replete with ground sensors, unarmed spy drones, and controversial eavesdropping tech known as StingRays and TriggerFish that surreptitiously gather phone location data by emulating cell towers.
He's watched Border Patrol, a subset of US Customs and Border Protection, expand its presence on the southern US border, now with over 18,000 agents patrolling the line, which is broken down into eight sectors.
"It's kind of hard to catch the bad guy when he's in Mexico sitting on a hill."
Of those eight, the Tucson sector is the longest and one of the more active human and drug trafficking passages on the border. It runs 262 linear miles, from Yuma County to the New Mexico state line, and is divided into three corridors and eight field offices with 4,200 agents total. Lawson, a broad guy with closely cropped grey-blonde hair and a slight hitch in his step, has an elemental understanding of the tract he patrols. He knows all the peaks and valleys and culverts around Naco like a cartographer or rancher would. Or a narco.
"This is prime dope smugglin' area, right here," Lawson says.
Lawson throws his truck into park at an elevated stretch of wall known among Border Patrol agents as "the limestones." We hop out and take it in. The view is panoramic.
Atop the Naco border limestones with Border Patrol agents Michael Hyatt (foreground) and John Lawson (background). The night before this image was captured, Border Patrol agents nabbed a remote-control pollero at this very spot along the wall. Image: MOTHERBOARD
Before the proliferation of cell phones in the borderlands, Lawson explains, coyotes would universally walk pollos across the border in groups as large as 20 or 30 individuals to a stash house or staging area. There, migrants would be picked up by drivers and their guides would go back south. This trend peaked around the year 2000, according to Lawson, when some 600,000 people crossed through Tucson sector alone.
By the mid-2000s, he says, Border Patrol started noticing smugglers using cell phones to talk among themselves and coordinate the movement of people over the border. So Border Patrol started targeting smugglers specifically, prosecuting instead of deporting them, along with migrants, basically right after they were caught. This counter-smuggling tactic in turn forced guides to change their techniques.
"They had to find a different method," Lawson tells us. "They realized they were being targeted and that it was no longer safe for them to work freely. They weren't going to get sent back with the rest of the group. They were going to go to jail."
And so polleros themselves stopped venturing north because there was too high a risk of getting captured. About that same time, burners entered the picture.
You have to buy a phone, Lawson says, impersonating the way smugglers began pitching remote control to people who hoped to cross. And we'll guide you north on the phone.
By 2011, Lawson estimates, all the elements that made for the rise of remote control had crystallized. Soon enough, when authorities in the area came across a group of migrants there would be no guides among them. The groups got smaller and smaller too, "like a single person or a small family instead of a group of people," Lawson remembers. "And they always had a phone on them."
Somewhere out there was a guide on the other end of the call. Sitting, watching, relaying pollos instructions from afar.
Hey, take a left and run to that tree. Then call me back, Lawson says, continuing his smuggler impersonation. Someone is coming! Get down behind that bush, I'll call you when it's clear. Then keep going 'til you get to that house.
The wind whips and cracks around us on the limestones. Lawson points out a mountain top about a mile north of the line on the US side. Border Patrol agents like him have a name for this particular peak, which smugglers have used to remotely guide pollos over the phone. They call it Top of the World.
"Up there, you can see everything," Lawson tells us.
On Top of the World, you can see roads snaking around hills for miles and miles. You can see an unobstructed sweep of the south side of the border, which has made the mountain a prime vantage point for remote control, provided the view between each point is unobstructed, as it is from the wall to the Top of the World to the roads heading in and out of town.
"If you're a bad guy, if you're a scout, you can direct traffic" from Top of the World, Lawson says. "As long as you've got a cell phone, and you've got a driver going up and down [the road] and he's got a cell phone, you've got the guide on the ground with a group and he's got a cell phone…" He trails off. "They can play us pretty good that way."
Lawson's gaze is fixed on Top of the World. He says that particular mountain has actually fallen out of favor among smugglers and scouts in recent years due to Border Patrol's counter-smuggling efforts, ever-shifting trafficking routes, and sheer economies of scale. But it's also because polleros here and elsewhere, especially in more urban milieus like Ambos Nogales, have less of a need to venture onto US soil in the first place when they can simply phone it in.
Of course Top of the World is not frequented by smugglers as it once was. Why cross the border if they don't need to?
"All these people were communicating via cell phone and it made our life a lot more difficult," Lawson admits. "How do you stop that? It's kind of hard to catch the bad guy when he's in Mexico sitting on a hill."
What is it like for polleros sitting on the hill? Do they feel safer from their vantage points, knowing they don't have to touch American soil?
We're standing in broad daylight in front of Kino Initiative, a cross-border migrant shelter in Nogales, Sonora, that is a stone's throw, literally, from la línea at the Ambos Nogales port of entry. It's 1 PM, right as the Border Patrol shift is changing on the US side.
Two punteros, or pointers, are posted atop of and directly beside one of the apartment buildings in a public housing complex set on a hill directly across the street from Kino. The one puntero is closer to the border wall than the other, who hangs back in the shade. They're both looking into the US, over highway traffic snarling through the port. The puntero closer to the wall is clearly on his phone. He makes horizontal sweeping motions with his free hand, as if to say "move! move!" to someone we cannot see crossing.
Both punteros are gone within 15 minutes. Before they disappear we see one of them staring down at us. No need for the binoculars he uses to scan el Norte while guiding pollos. We're that close. He sees us, we see him. He had put his phone away but pulls it back out, holding it to his ear.
Moments later, our fixer, Luis, draws our attention to a car passing in the street before us. The driver rolls slow, eyeing us. The puntero up above likely dispatched the driver to check us out, Luis explains, and the driver likely pinged the guy who we now see pop out from around a corner a half-block away to the south. This guy eyes us good too, before vanishing.
It's hard to shake the feeling you're under constant watch, that there's maybe always someone tailing you. The cartels have lookouts everywhere, especially in all-seeing fleets of halcones, the taxi drivers who double as scouts for the Sinaloa and Los Zetas, rival cartels that struck an agreement around 2010 to split the plaza in half. Everything east of the train tracks running through town is Zetas territory; to the west of the tracks it's Sinaloa turf.
Here on the Sinaloan side of town, the driver or the street watcher—or maybe both, Luis guesses—are likely reporting back to the puntero up on the hill, who will then ping word of our presence up the mobile chain of command. This is the point when things can and too often do go tragically wrong. This is when people—reporters, innocent civilians—are kidnapped, extorted, killed, or simply "disappeared."
We're never hassled, though. Comanche has OK'd our visit to town.
But Daniel, the young Sinaloa cartel pollero who had agreed, through our intermediary Luis, to talk to us, wasn't so lucky.
Daniel was dead.
DANIEL
Daniel was always proud of his work. He was born in Caborca, Sonora, two-and-a-half hours southwest of Ambos Nogales. Where Daniel came from, a historically poor farming region deep in the Sinaloa heartland, either you eke out an existence tending crops or join up with the cartel for a chance to make a real living. It seemed like everyone he knew was in the mix somehow. Daniel never thought it was strange being a smuggler.
He had a child of his own, after all, and was soon making good money crossing pollos.
For a pollero, Daniel was uncharacteristically outspoken about the business. He was "loud," according to Luis, a freelance reporter who has tracked illegal smuggling, cartel dynamics, and immigration in the region for years. Luis first met Daniel in September 2014. The last time the two saw one another, in the summer of 2015, Daniel said he was crossing "hundreds of people" and that he'd been doing so for nearly a decade. Daniel couldn't have been older than 23 at the time.
We knew Daniel had taken to remote control smuggling in downtown Nogales. From the vantage of the cluster of apartments set on the hill across from Kino Initiative, mere feet from the border wall, he would guide pollos over the phone. His life would also end not far from that lookout point.
It happened a week before we were to meet Daniel, around the time Luis last heard from him over WhatsApp. Just a few days before our visit, Comanche, the elder plaza boss, pinged Luis on WhatsApp with the news of his murder. It's not known if it was a driveby or if the shooter hopped out and popped Daniel in the head and chest. Daniel bled out under a car near the border line.
It's unclear precisely how Chino's polleros fit into the Russian nesting doll-like chain of players in the smuggling underground, to say nothing of who it is at the very center. What we can say about Daniel's place in the trafficking ecosystem, though, is that he was a middleman, a liaison, between the punteros and the pollos.
Just beyond the apartments, heading further west out of town, there are direct entries into the desert. Daniel had a car that he used to pick up pollos and drop them off at various points near these direct entries, where they were to begin walking across the border. He would tell them to start walking straight, sticking to a small canal running parallel to la línea. The pollos always had phones. Daniel would tell them to stay on the line and to follow his orders when he called.
Daniel would then run up to the hilltop apartments and join a puntero, who would tell him when the coast was clear. That could be when Border Patrol agents changed shifts manning a mobile surveillance truck on one of the hills directly opposite the smugglers' post, no more than a few hundred yards away on the American side. With a puntero spotting for him, Daniel would tell the pollos when to jump the wall, when to run, when to lay low, whatever.
OK, now you're gonna go to the other side, Luis says, impersonating Daniel. Keep walking straight. There will be a gas station here, then you'll see a hospital. Drop the phone and wait nearby.
Daniel made another thing clear to his pollos: If you get rolled by la migra, don't snitch. If they catch you, you know nothing about who's guiding you from the other end of the line.
Drug smugglers recently filmed by a news team from "Hechos," a news show from the Mexican channel TV Azteca. The team was shooting on the US side of the Ambos Nogales border when two smugglers, remotely guided over the phone, jumped the fence with two backpacks filled with drugs. They jumped back to the Mexican side once they saw they were being filmed.
If any unlucky pollo were to find herself in this situation, the know-nothing excuse could easily be true. Chino says his polleros used nicknames among themselves and that everything was done in code. They assigned numbers to all their clients. Chino was simply referred to as "17."
It was like this all the way up from Chino's hometown in Puebla, in southeast Mexico, where he began the long journey north: a blur of faces and aliases in brief encounters with drivers and handlers across a hidden constellation of safe houses and staging sites that stretches from Central America all to the way to la línea. Chino didn't need to know any of their real names to know that all of them, including the polleros like Daniel who facilitate the actual border crossing, get a cut of the profits.
The price of crossing varies depending where migrants start, where they want—hope—to get to, how they will get there, and who will take them. Cartels charge individual migrants $6,000 to get from Guatemala to the US-Mexico border, cross it, and go on from there, according to the Guatemalan consulate in Tucson. Chino says people starting farther south, from Honduras or El Salvador, pay $10,000 for the trip.
As for himself, Chino tells us he paid $6,000 for his crossing package in September 2013, which falls in the price range for a migrant beginning in Mexico. Cartels typically charge between $3,000 to $7,000 to people who start in Mexico and want to get from, say, Ambos Nogales to Chicago or New York City, where Chino had lived and worked since May 2000. That's when he crossed the first time. He was just shy of turning 18.
"It was easy," Chino says.
He'd left Puebla on a Friday morning and flew to the borderlands. He crossed at Agua Prieta, Sonora, about 115 miles east of Ambos Nogales, past Naco. He was then walked over the border by a coyote and picked up in a car on the American side at 2 AM the same day he got off the plane. Two days later he was in New York City.
"It was really that fast," he remembers.
Chino returned to Mexico in 2012. His diabetic mother had fallen ill and he wanted to be there for her. She regained her health over a period of months, at which point Chino was ready to go back to America. To cross a second time.
To get things going, he contacted a man who lives two hours outside of Puebla. This man is "famous" in the region for having deep contacts on the border, according to Chino. The cartels send this man money for feeding pollos north.
Chino was heading back north before long, this time in a car. He tells us he figured it would be just as easy crossing as the first time.
"In my mind I said, 'It's going to be the same.'"
The money Chino and others like him pay to do this is distributed among countless people who keep illegal trafficking networks flowing like an undertow. The people who first put you in contact with a smuggler. The people who man security houses. The drivers who take you from security house to security house, until you arrive in a place like Ambos Nogales. The enganchadores, who pick up pollos at bus stations and bring them to polleros. The drivers on the other side who take you to your final destination.
Everyone gets a cut.
Chino said the local polleros who guided him over the phone got $300 for the job. They also offered Chino money to smuggle a load of marijuana.
At some point Daniel started smuggling narcotics, too. La mota vale mas que los pollos, he would say. Weed is worth more than migrants. Chino tells us there was no shortage of marijuana where he crossed via remote control and that his polleros, whoever they were, will waive a migrant's crossing fee and pay her $1,500 for successfully smuggling 20 kilos of mota into the US.
That's what the polleros would say, at least. Chino didn't believe them. He turned down the offer.
'THEY CAUGHT ME'
Chino smashes his elbow on the way down. There are also iron barbs in the hole that cut up his body. He claims la migra planted the spikes for this very purpose.
"I fell like, 'Pah!'" Chino remembers. "It pulled the air out of me."
The call disconnected. His polleros redial him but laying there in the hole, dazed and winded and clutching his elbow, Chino is unable to answer. What was he going to do? How could he get out? Could he get out?
His phone lights up again.
"I just fell into a hole," Chino says.
"No," the polleros admonish. "Get out of there and keep running."
Chino winces through the pain and claws himself out of the hole. Then he sees flashlights approaching. La migra, he thinks to himself. Who else?
"Keep running!" the polleros order. "And when you get to the houses, hide yourself."
Chino is banged up. His knee throbs. He's covered in cactus spines. What should I do? he asks himself. Wait for la migra to pass? Blink, he thinks, and you've waited too long. He hides in a bush.
"They are following me," he whispers into the phone.
"Keep running!" the polleros yell.
"No," Chino says. "He is already here. He is here."
That's when the polleros hang up for good.
Left to right: The author, Camilo Salas, and Luis Chaparro look over the wall near the spot where Chino attempted to cross the border via remote control. Image: MOTHERBOARD
Chino knew he was faster than la migra. A recreational soccer player, he was in the best shape of his life. He could probably outrun any of them, even if he was injured. But he decides to lie and wait. The immigration agent passes by, flashlight shining, and doesn't see Chino. It's when the agent doubles back that he spots him.
"¡Quédate ahí!" the agent commands. Stay there! "¿Tienes armas?" You have guns?
"No," Chino answers. "I just got injured."
He thinks about running again. But he's too nervous. He can see a bunch of Border Patrol vehicles just up the way too. It's impossible, he admits to himself, slipping his phone into a small bag he's brought with him. It's over. La migra surround him.
"Quieres agua?" the lead agent asks. You want some water? He can see Chino's elbow is split open and bleeding.
"Yes," Chino answers. He wasn't going to say no. Besides, the guy seems respectful of him. He even offers some food, which Chino declines, as he asks how long he'd been hiding there in the bush. "I crossed 10 minutes ago," Chino tells him.
Next thing Chino knows they're taking him somewhere in a Border Patrol van. They confiscate nearly everything he has on him, from his belt to his shoelaces, although, as luck would have it, they do not touch or even see his phone. Chino thinks, the hell with it. He rings up his polleros, right there from the back of la migra's van.
"They caught me," Chino explains.
"Que puta madre," the polleros curse. Motherfucker. "When they release you come back."
"OK," he tells them.
His troubles are only just beginning.
OUT THERE
The AS350 helicopter dips close to the north face of South Mountain in south-central Arizona in the nothingness of the Sonoran Desert.
We're riding alongside Border Patrol personnel on an aerial surveillance mission to a key node in the smuggling underground, three hours northwest of Ambos Nogales by car. At nearly 2,000 feet up, the helicopter is level with a pair of vultures riding an air current. Three bighorn sheep hobble the ledges nearby.
Then we see it hidden under a bush: a solar panel, no larger than a square foot. Rotor wash rustles the brush around it. It's hard not doing a double take. A solar panel? Up here?
Piloting the helo is Michael Montgomery, a supervisory air interdiction agent with Tucson Air Branch and Air and Marine Operations. Montgomery gets us in close enough to the panel it's like we can reach out and grab it. It looks so out of place in its surroundings, it's almost quaint.
Seated in back wearing full tactical gear, rifle at the ready, and chewing on a wad of tobacco, is an operator with BORTAC, Border Patrol's tactical and special response unit. The BORTAC operator, let's call him S.O., requested anonymity due to the nature of his work, and is explaining how cartel scouts will hump solar panels as well as car batteries all the way up to outposts like South Mountain, a range of peaks riddled with small caves.
It's a perfect spot for what could be called remote-remote control. It's another Top of the World, only on a much grander scale. It's a good 180 miles north of la línea and is heavily used by smugglers today.
"It seems like the middle of nowhere but you've got four bars"
Up here, scouts have sweeping line-of-sight views from which they can direct foot traffic heading north from Ambos Nogales on the desert floor below. The scouts wear camouflage and will stay up here for stretches of up to 30 days, according to S.O. At a moment's notice, when a Border Patrol AS350 or Black Hawk comes thumping down, the scouts can duck into caves or slide into crevices that are easily covered with small boulders. They use the solar panels to keep charge on the car batteries, which in turn keep the scouts' cell phones and two-way radios powered up.
"They're in direct communication with the cartel on the south side and with the guide who's bringing the group," S.O. says.
That would be the Sinaloa cartel, specifically, and polleros like the late Daniel of Caborca, who notify pollos like Chino as well as drug mules, who are sometimes pollos themselves, when it's clear to cross the border. But crossing la línea is just one leg of what's often a long road to an uncertain future. After crossing the border itself and getting picked up by a driver, pollos are relayed from one handoff point to the next—from pollero to pollero, who sync their movements over the phone—until finally they're out of Border Patrol's sights.
"They'll just keep passing them off to another scout the further they get north to get 'em past us," S.O. explains.
However many hops South Mountain is down—or is it up?—the chain, the peak is also the perfect spy post. Up here, scouts can keep a close eye on la migra. They're an early warning system.
"They're out there to see where we're at so they can guide groups past us," adds S.O.
Remote control doesn't work everywhere. But here on South Mountain, and in places like Ambos Nogales and Naco, a perfect combination of connectivity and geography makes it a viable crossing tactic.
At some spots along the border, there is no cell coverage at all. But as the helicopter hovers over a scout cave I'm able to text a friend about seeing wild rams. On the drive up to the limestones, as John Lawson rattled off popular drug stash sites and migrant staging areas with such Old West-seeming names like Grace's Corner, Warren Cutout, and Deer Point, we saw four cell towers within just a few miles of one another.
"It seems like the middle of nowhere but you've got four bars," Lawson says.
In the Naco area, the border wall is also close enough to a strip of houses that remote control is physically possible. It's a setting not unlike the one in which Chino crossed through on the phone with just a few hundred meters from the wall to the cover of a safe house or shed.
"It's far enough that the guide can see the alien and he can see the Border Patrol, and he can try and use that to tell the alien when to get down, when to hide, when to run, and where he needs to go," Lawson explains.
Likewise on South Mountain. It's unobstructed line-of-sight, only amplified.
"There are scouts up here right now," S.O. says bluntly. "The scouts on the mountain probably seen us flying in from a long ways off. And they're talking to each other. They're probably hiding right now."
Remote control works in this particular swath of the borderlands, but when you factor in economies of scale, at a certain point the returns begin to diminish. Lawson explained how a single guide can turn a profit crossing 10 to 20 people, say, if he can can move them over vast amounts of terrain. Take Juan, the young coyote who also happens to work for Comanche. Juan tells us he earns $1,400 for every migrant he successfully shepherds over the border to a drop off point three days' walking distance north of Ambos Nogales.
Remote control, by contrast, is much more manpower intensive. Polleros are forced to smuggle one-on-one. The profit potential just isn't there.
"The advantage for us," Lawson says, "is it makes it a lot more difficult on the smuggler."
Difficult, but not impossible. Both Lawson and his boss, Michael Hyatt, the patrol agent in charge of Tucson sector, admit that knocking out one Sinaloa cartel smuggling cell means another one will inevitably fill that void.
"If you take out one cell, it's just one little compartment," Hyatt says. "It's easily replaced with another one, like plug 'n play. Take a component out, put another one in."
This is where the notion of a "completed" US-Mexico border barrier—of any dividing "wall" or "fence," really—ultimately breaks down. Lawson feels a barrier is necessary wherever there are roads and infrastructure along the border but is reluctant to think any sort of barrier makes sense in areas where "it's just miles and miles of desert," which most of the border is.
"That fence will get taken apart," he says. "Somebody is gonna sell that fence for scrap metal, if you don't have somebody there to watch it."
So, say someone like Donald Trump or Ted Cruz actually went for it. And say they succeeded. By the Pew Center's numbers, their respective 2,000-mile long walls would keep more Mexican immigrants inside the US than out. And who's to say such barriers would keep anything or anyone from coming over, anyway?
"If you're willing to climb a mountain," Lawson said, "would you be willing to climb a fence?"
We don't see any scouts on South Mountain that day. But there are still signs of life.
Hovering and then banking the AS350 as only someone with 20 years of piloting experience can, Montgomery points out food wrappers, water jugs, rumpled sleeping bags, and some clothing. But the scouts know better than to clutter the mountain.
"The scouts on these hills have really adopted military principles of packing in, packing out for the most part," Montgomery says.
"This particular mountain is pretty notorious," S.O. adds. He says most of the scouts posting up here are armed. "They control this area. If you don't have permission to move your group through here they will probably send some armed guys down to see what the heck you're doing here."
That appears to be what happened a few months ago near the base of South Mountain. Montgomery hovers the helo over the exact spot: "Over here," he motions downward to one side, "by this little clump of rocks."
It's the site of the execution of a migrant who had come from Guatemala, according to Montgomery and S.O. This particular area around South Mountain is roughly 90 percent drug smuggling and 10 percent human trafficking, explains S.O., who reasons the group of migrants the man from Guatemala was crossing with had strayed too far into an area they weren't supposed to be. Or, maybe the coyote wasn't affiliated with the Sinaloa and failed to pay the piso, or tax, that the cartel charges outsiders to move through the plaza. And then, for whatever reason, the Guatemalan was singled out and killed.
"When family members call back is when they call us to see if we can help somehow. In this scenario, you can't help."
The circumstances will remain a mystery, though the Guatemalan migrant was likely killed by armed South Mountain scouts. He was alone when BORSTAR found his body earlier this year on the bare outcrop, which has now become some kind of sacrificial altar. He is one of at least 16 Guatemalan migrants found dead in the Sonoran desert since the beginning of 2015, according to Carlos Enrique de León López, consul of Guatemala in Tucson.
That's why he and other officials urge migrants to not just bring phones while crossing through miles of desert but to call for help if they run into trouble. The problem, López explains, is that 911 is too often the last number migrants call. They will drain their phones' batteries by repeat dialing family members and friends. But by that point, it's too late.
"When family members call back is when they call us to see if we can help somehow. In this scenario," López says, dejected, "you can't help."
LIFELINES
Col. Brian Ready heads up the National Cell Phone Forensic Team, which helps law enforcement agencies across the US interpret raw and analyzed cell data for search and rescue missions.
Ready, who also leads the Arizona Wing of Civil Air Patrol, recalls a particular mission, three or four years ago in Arizona, where he and his team were brought onto an operation carried out by Border Patrol to locate a group of 14 migrants who needed help. The agency needed detailed analysis of call records prior to triangulating the GPS coordinates of a phone carried by one of the migrants in the group who dialed 911.
By coincidence, Ready and his team were out on a training mission in the same area and were able to help Border Patrol locate the group. The 911 call, Ready remembers, went directly to the local sheriff, who then hit up Ready's cell forensics team. First responders located the group and administered first aid.
"It was all local knowledge, not any cosmic technology," says Ready.
Burners and the tried-and-true 911 system are about as high tech as borderland rescue gets right now. While Border Patrol has access to cell-site simulators, which gather real-time phone location data by emulating cell towers, agents say they've never used the controversial signals intelligence technology to find lost migrants or surreptitiously track them on the move.
"We're not like the NSA," Lawson told us. "We're not tracking all this kind of stuff."
It's difficult to pinpoint how many migrants have been saved because of burners. But Martin is one of them.
We find him sitting in the shade in front of the headquarters of Grupo Beta, a Mexican humanitarian border patrol located just a few blocks from Kino Initiative, the cross-border migrant shelter near the Ambos Nogales port of entry. Martin is a round guy, with a buzzed head and coarse mustache, and is wearing a black hoodie, green polo, and black jeans. Martin has been staying at a shelter across the street from Grupo Beta, a taskforce affiliated with the Mexican government that aims to protect migrant human rights regardless of immigration status, and tells us he has crossed the border illegally five times. We've just rolled up on him after being eyed by the punteros at the apartments frequented by the late Daniel of Caborca, when Martin begins his story.
It was late spring 2013, the most recent time Martin attempted to cross and the first time without the help of a coyote. The walk from the edge of civilization to the border itself, and then on to safety in el Norte varies in time and distance. Not everyone is as lucky as Chino was the first time he crossed, when he made it from Puebla through the border to New York City in just a few days. For many migrants crossing the border, the trip can stretch out over days, sometimes weeks, and dozens of miles. (It's 13 miles from Nogales, Sonora, proper to Nogales, Arizona, proper.) Like so many pollos, Martin and the two other guys he joined that day just started walking.
"It's really hard," says Martin, who was born in Mexico but lived in the US for over 30 years, taking care of his ailing parents, who live in Arizona. (Martin tells us la migra took away his papers when he was arrested for driving a stolen car. He did federal time in California "with murderers," he says, and claims being deported is what killed his mom. There was no one to care for her. "And my dad doesn't have much time left.")
After 32 hours wandering through the desert, Martin used a prepaid Mexican Telcel phone to call 911 and turn himself in. He'd gotten separated somehow from the other two migrants who crossed the border with him. He was dehydrated and seeing spots when he phoned authorities for help. Martin was rescued not long after he made that call.
For someone who has benefited from the lifeline that phones offer migrants, it's cutting to hear him dismiss the notion of paying polleros for a phone as a scam. Martin says he's never paid to cross and thinks paying a smuggler for a cheap phone is "just giving your money away" to the cartels.
We part ways with Martin, wishing him luck everything works out.
"It will," he says.
LAST LEGS
Chino is eventually released.
After Border Patrol caught him hiding and injured in the bush, Chino was taken to a detention center for processing. The agency has detention facilities "in most locations where CBP officers and agents work," according to a written statement provided to Motherboard.
We were unable to verify which center Chino was held in. Whichever one it was, he says he was held for two or three days. It's hard to say. He has terrible memories of the place.
"It's torture," Chino says.
It's mostly migrants who are brought into such facilities for temporary holding until their cases are resolved. Until then, Chino explains, detainees are all kept in what amounts to an icebox.
"That's how cold it feels," he says. "It's horrible."
His claims go on: He was given barely any food, no water, and was kept awake by Border Patrol personnel throughout the entire ordeal.
"They don't let you sleep," Chino says. "They keep you awake all night. Every two hours they go and disturb you. They move you. 'Don't sleep.' You are like a maniac in there. You feel really small in this place."
Which is the point, he thinks. To break you. To instill enough fear that you never again try to cross undocumented. To make you feel plain bad.
"It is an abuse on a human being," he says.
Border Patrol declined to comment directly on these allegations due to a pending class action lawsuit filed in 2015 by the American Civil Liberties Union of Arizona along with a handful of additional civil rights organizations. The suit takes aim at the alleged mistreatment of individuals held in "horrific" and "degrading" conditions at detention facilities specifically in Border Patrol's Tucson sector, where "tens of thousands" of men, women, and children are denied food, water, and medical attention in overcrowded hieleras, or "iceboxes."
"One man described lying on the cold, concrete floor of one of these facilities as 'trying to sleep on ice,'" James Lyall, a border litigation staff attorney for the ACLU of Arizona, wrote in a blog post.
In its written statement, Border Patrol states that temperatures at its holding facilities are set at 70 degrees, that detainees are given blankets, and that the facilities are illuminated to ensure the safety of both those in custody and agency personnel.
"The facilities are designed to house people only until they can be suitably processed and then turned over to another agency or repatriated," the statement reads. "They are designed to provide for the security, safety and well-being of those in our custody and are maintained in accordance with applicable laws and policies."
Border Patrol agents "are required to treat all those they encounter with respect and dignity," the statement continues. "This requirement is consistently addressed in training and consistently reinforced throughout an agent's career."
After his release, Chino was deported back to Mexico. He would try crossing again through Ambos Nogales just a few weeks later. This time he wouldn't try being remotely guided. Chino would go the traditional way, in a group of six pollos led by a pair of coyotes. He was told it would take seven hours.
Days into their journey, the coyotes abandoned them. They were deep into Arizona by that point, Chino remembers.
"We are coming back for you," the coyotes told the group, but they never did.
Chino says he and the rest of the crossers, which included a Guatemalan migrant, resorted to eating wild plants to stay alive and that literal coyotes were following them, hovering like vultures waiting for them die.
"If we stay here they are going to eat us," he told his fellow crossers. Eat the coyotes, he thought to himself, or they eat you.
Chino and the group pressed on. As they did, he started talking to God. Whatever you want, Chino said.
"What are you going to do?" Chino says now, reflecting on that moment. "That's when you really know God. You don't understand the purpose of life until you are waiting to die."
The group split as they approached a small town. Chino can't remember which town but says it was somewhere between Nogales and Tucson. It had been three days since the coyotes vanished and some of the crossers, hoping the coyotes would come back, decided to stay and wait. Chino wouldn't hold out for them.
"You think they are coming for you?" he said to the others. "If you don't want to go, I'll go."
One of the crossers in the group, a young boy, followed Chino. Their spirits lifted immediately, Chino says. They were so close to civilization, where they could blend in and wait for their ride. But then they saw la migra's headlights, cutting through the dawn light.
"We have to run," the boy said.
"No, why would you run?" Chino asked. "We don't have water, we don't have food. You want to die?"
Border Patrol nabbed him and the boy on the edge of the town. They asked the usual questions. Do you have guns? How long have you been here? What are you doing in this country? Do you have drugs? (Neither of them did.)
Chino says he underwent similar conditions in temporary holding—little food, water, or sleep—at a Border Patrol detention center. This time, he says, he was held for four days.
The fourth crossing attempt was the charm. Chino crossed through Reynosa, Tamaulipas, Mexico, where he waded through the Rio Grande with a few other crossers and met up with a driver somewhere on the other side of the Texas border. When they got to a Border Patrol checkpoint, heading north, Chino had to bail.
Once again, he had to start walking through the desert, this time for four days, until he was picked up by another driver. Two days later Chino was in New York City, where he currently lives with his girlfriend and two dogs. He works at a restaurant in the Lower East Side of Manhattan. He is one of many.
"I know people who tried to cross like me," he says. "They tried with the phone. But it's bullshit." The polleros who offer to cross people this way are swindlers, he adds. "They are saying, 'You are going to cross with the phone, you are going to make it.' But it's not true. They just want to collect money from you."
It's the remote-control trip that seems to have stuck with Chino more than his other attempts, both the failures and successes, to cross over the line. He bears physical reminders and mementos of that fateful night in September 2013. Chino's arms are scarred from the iron barbs that hooked him as he fell into the hole. He even shows us the beat up BlackBerry Curve he used to chat with his polleros during that ill-fated jump.
Chino kept the phone as a souvenir.
With additional reporting by Camilo Salas and Luis Chaparro.
Correction: A previous version of this story stated that 1,200 miles of new wall would cost $12 billion to build, using Border Patrol's estimated build figure of $1 million per mile of wall. That should've been $1.2 billion, not $12 billion. This story has been updated as such.