Lubbock County Detention Center
For many of America's prisoners, applying for presidential clemency has seemed a little like buying a lottery ticket. Tens of thousands of federal inmates, most of them nonviolent drug offenders, have appealed to President Obama for a commutation of their sentences; so far, the president has granted 1,715 of those petitions—more than any other president in history. Still, he's rejected many thousands more.
Arnold Ray Jones was one of the lucky ones. A federal inmate from Texas serving 19.5 years for selling cocaine, Jones received a commutation this past August.
But Jones decided to turned the president down and serve out the remainder of his sentence. He's the only inmate to have rejected clemency from Obama.
Jones's surprising rejection made headlines last year, though he did not speak to the press at the time. In a recent letter to and phone interview with VICE, Jones said he wanted to explain his decision as Obama was leaving office.
Jones intended the rejection as a "silent protest" of the President's clemency policies—the fact that thousands of nonviolent inmates are being rejected for commutations, and that some of those who win the clemency lottery get breaks, but with "strings attached."
"President Obama is handing out crumbs," Jones told me. "It's not just about me. I would ask President Obama to sign each of the clemency petitions for nonviolent inmates, and let them go home to their families, so they can be productive and change themselves from the outside in."
In November 2002, Jones, a restaurant owner in Waco, Texas, was convicted of selling less than 50 grams of crack cocaine. Thanks to strict sentencing laws in place at the time, he was sentenced to nearly 20 years in prison for a crime that included no violence.
Congress passed a law in 2010 that reduced the sentencing disparity between crack and powder cocaine. If Jones were convicted of the same crime today, he would receive a much shorter sentence. But the new law wasn't retroactive, which helped compel Obama to commute the sentences of more federal inmates.
On the morning of August 3, 2016, Jones finallygot the news he had been waiting for. The warden of his prison called him into his office and told him he had received a commutation. Jones was filled with joy. "I thought I was going home soon," he said. "I called my family right away."
Then, two days later, he got a message through the federal prison email service from the US Pardon Attorney's office. The email explained that Obama had commuted his sentence to expire on August 3, 2018, and that the commutation was contingent on him completing a drug treatment program.
The program, called RDAP—Residential Drug Awareness Program—is an intense, months-long process. Jones said he had originally applied to participate in 2014 when he was at his previous prison, but was denied because he wasn't using drugs prior to his arrest. "They make people jump through additional hoops," he said.
Taking into account good behavior time, Jones was set to be released—even without a commutation—in April 2019. "I did the math and quickly realized that by the time I completed the [program], the clemency would only take a total of eight months off of my sentence," he wrote me. In the context of a nearly 20-year sentence, the man decided, that wasn't worth it. So Jones told the President (or at least his pardon officials), "No, thanks."
Several officials at the prison urged him to take the commutation. "They were saying I need to take what the president is giving me and be thankful, but I refused," Jones said. "I've already served the majority of a far overreaching and disproportionate sentence." He  conceded his family was "heartbroken" when he told them he wasn't coming home immediately, as they initially believed he would.
Check out James Burns's solitary confinement project at VICE.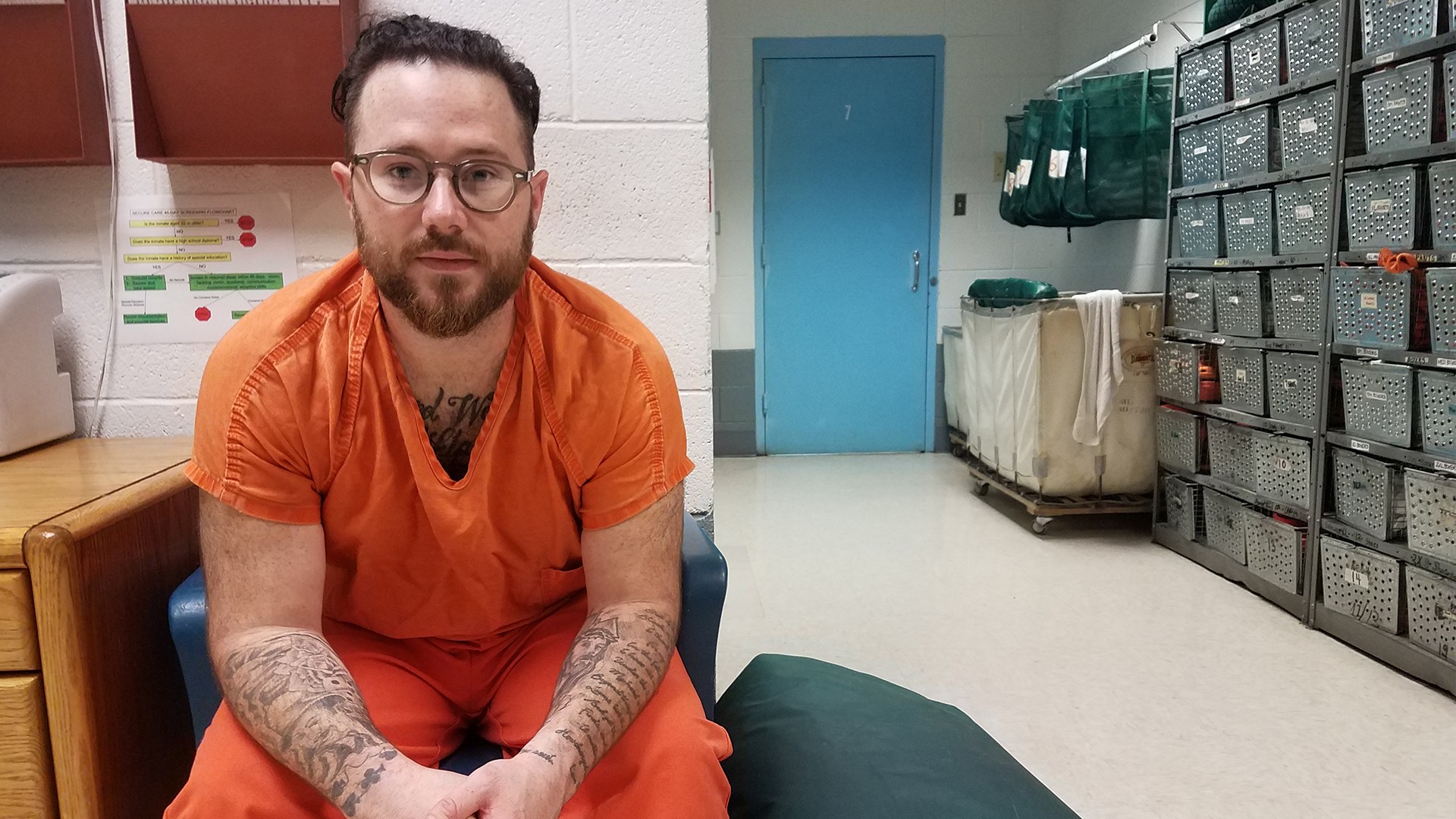 P.S. Ruckman, a professor at Rock Valley College in Illinois who studies presidential clemencies, told VICE that Jones is the only inmate he knows of who has rejected clemency from Obama. "It's very unusual," Ruckman said, noting that people have turned down clemencies under past presidents.
In recent months, Obama has granted more commutations with conditions, requiring inmates to complete a drug program or serve more prison time—or both—before being released. "For some, the President believes that the applicant's successful re-entry will be aided with additional drug treatment," Neil Eggleston, the counsel to the President, wrote in a blog post last year.
Criminal justice activists suspect clemency grants will dry up under the Trump administration, as the president-elect criticized Obama's clemencies at a rally last year. "Some of these people are bad dudes," he told supporters in Florida. "These are people out walking the streets. Sleep tight, folks."
But Jones is hopeful that Trump will work to fix the system, in part by granting more commutations to nonviolent offenders. If he could have voted in November, Jones would have voted for Trump, he said.
"From my perspective, he's an individual who has shaken up the status quo," Jones explained. "He's looking at the problems people have, the red tape that the government has. The criminal justice system is a swamp he needs to drain—no government program is more wasteful."
Jones suggested that Trump meet with Charles Kushner, the father of his son-in-law Jared, who served time in federal prison for tax evasion, false statements to the feds, and witness tampering.
Meanwhile, with a little more than two years left in his sentence, Jones, now 50, is staying upbeat.
"I am thankful to President Obama for the clemency I received," he wrote VICE. "I'm disappointed by the idea of granting clemencies with strings attached… I'm praying that Trump will look at this system and clean it up."
Follow Casey Tolan on Twitter.